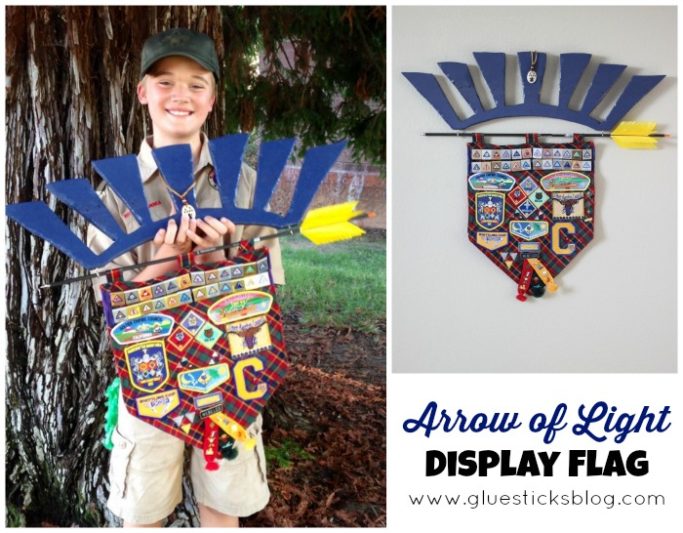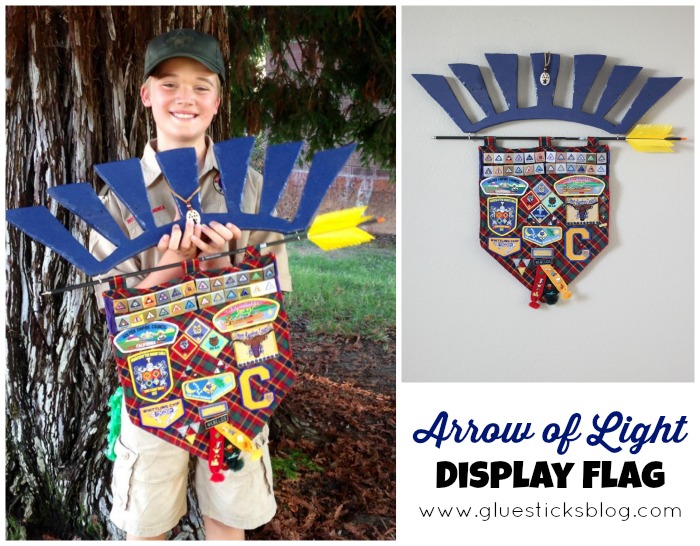 We have a Boy Scout now! Dallin moved up last week, earning his Arrow of Light, in Cub Scouts. We are so proud of him and the work he did to earn this award. In our pack, the parents can either purchase a pre-made plaque or make one. Derrick thought it would be a nice project for Dallin to design on his own. We found a few different ideas online and Dallin chose elements of a couple of them and came up with with this one.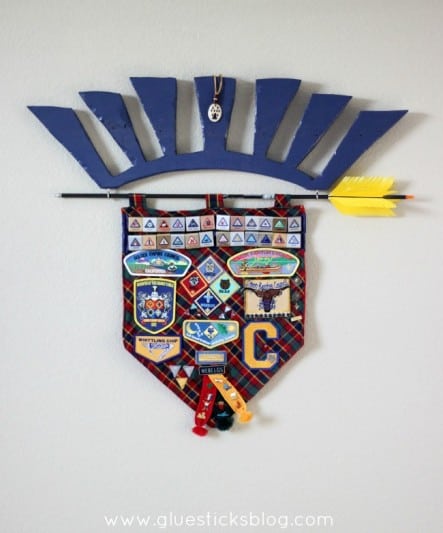 He wanted a plaque, an arrow, and a display flag for all of his patches. Derrick and Dallin got to work cutting out the wood. It was a learning experience for sure. Dallin broke the first one while cutting it out so they had to start fresh on a new one. He took a Dremmel tool and roughed up the edges to give it a worn look and then stained it a dark blue color. I thought it should have been stained to look like wood, but we totally left it up to him….and I love how it turned out. He knew what he was doing 🙂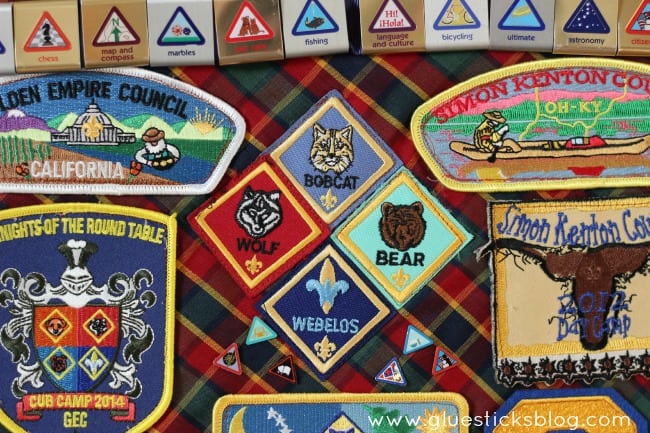 I used his Webelos neckerchief to make the flag. I cut it to the shape I wanted and lined it with a piece of felt to stabilize it. I used the scraps from the neckerchief piece to create 3 loops to hang it from. Then I got busy sewing on his patches (which I HATE doing! Scout patches will be the death of me, I can't ever get them straight!). I didn't have his Webelos patch until that night so the photo of  him holding it shows it missing.  Now it is complete and hanging on his bedroom wall.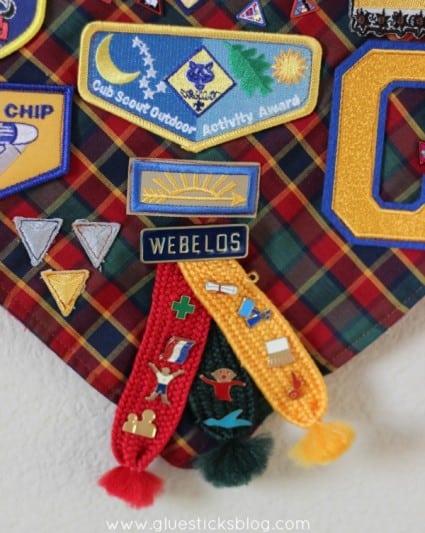 I added his Webelos pins to the bottom. It covers up the embroidered Webelos emblem that was on the neckerchief.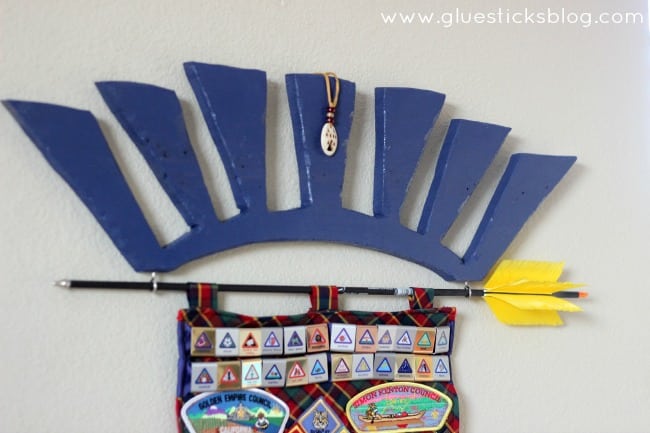 I sewed a 1 1/2″ wide strip of grosgrain ribbon on one end of the flag and then strung the belt loops on it. Then I sewed it to the other side of the flag. I hand sewed a few stitches in-between every 3 belt loops so that the string of loops wouldn't sag when it was hung.
His Arrow of Light ceremony was great. Surrounded by friends and family, good food, and the boys in the Boy Scout troop that he will be joining.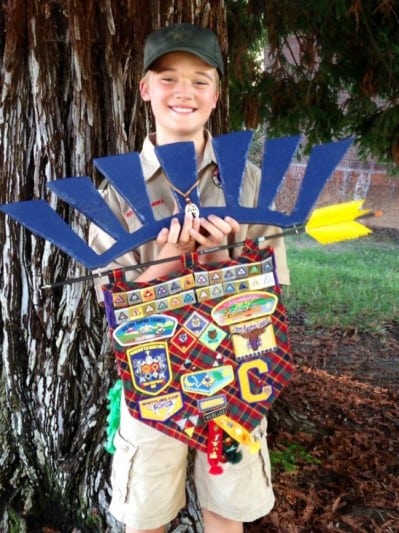 Way to go, Dallin! These years as a Cub Scout went by WAY too fast!