The ladies at church were putting a gift basket together for a friend who has been going through a rough time. I decided to make a "Girl's Survival Kit" too add and filled it with all of her favorite things!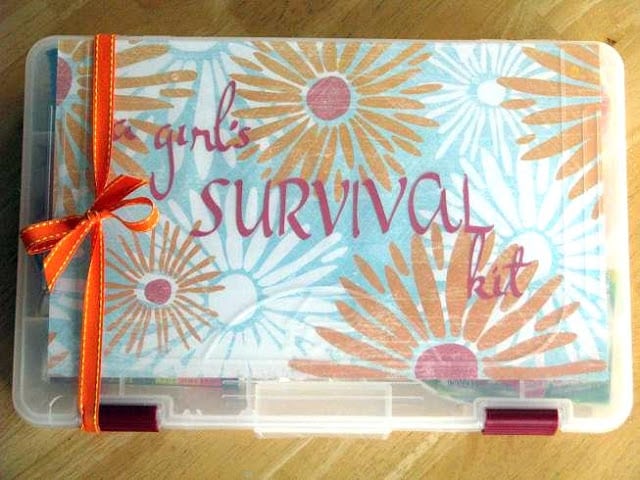 I bought this box at the hardware store and filled it up. I know she likes Take 5s, so I put some of those in there, along with more candy, gum, lip gloss, a notebook, nail polish, and some homemade earrings.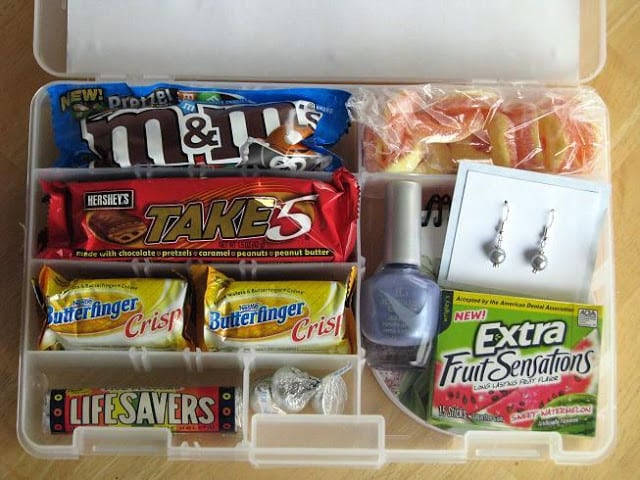 I think it turned out cute!