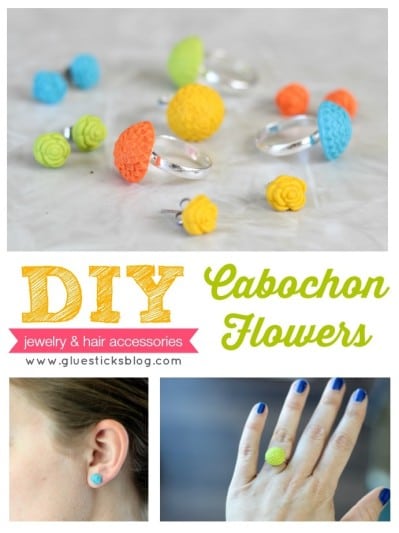 Who doesn't little flower cabochons? They are so bright and colorful and make the most darling jewelry pieces. I have a pair of turquoise resin cabochon earrings and my girls also have some darling resin flower clip-on earrings that they love. Instead of purchasing more we decided to see about making them! I don't know the first thing about working with resin, so we turned to something that I knew would quick and easy and very user friendly; Clay! We used Premo Clay from Sculpey® to make our cabochons and are thrilled with the results.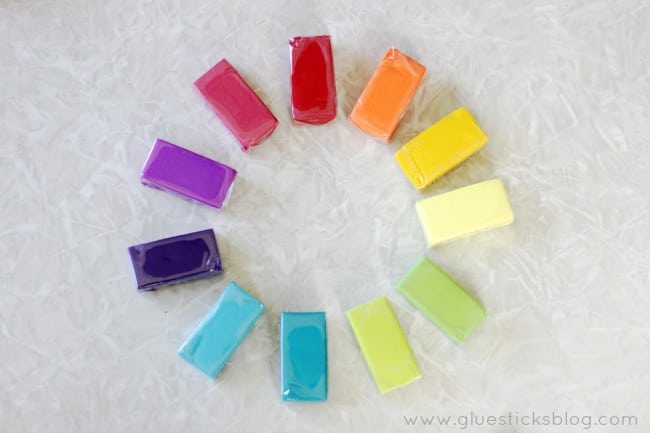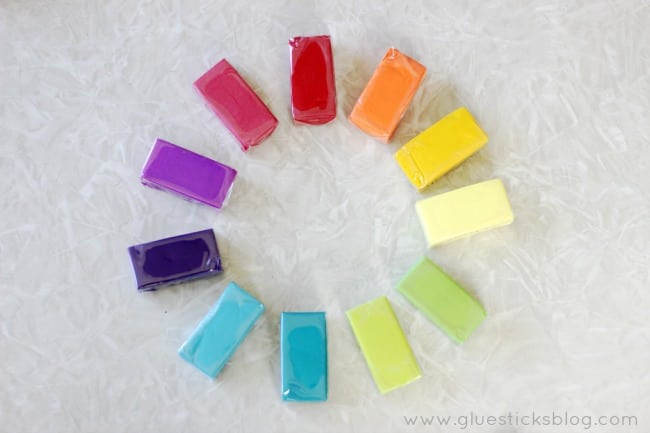 Premo Clay is extremely easy to work with, comes in a ton of colors (you can blend them too!) and is inexpensive.
DIY Cabochon Flowers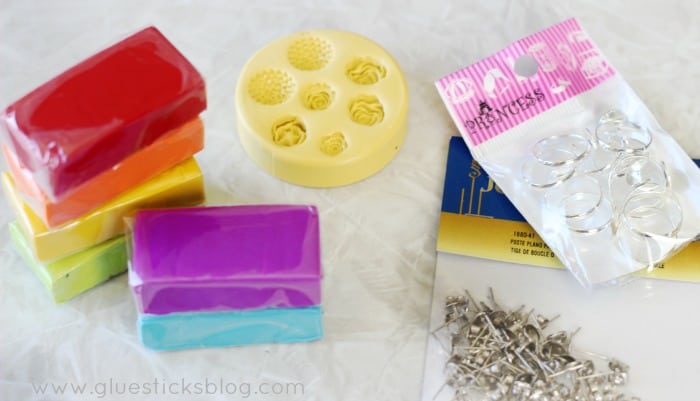 To make your own cabochons you will need:
silicone mold (mine is from etsy)
jewelry earring or ring base
baking sheet
craft epoxy (E6000, super glue gel, etc.)


Sculpey clay is isn't messy and is nice and soft straight from the package. No need to warm or work with your hands first.
Simply pull of a small piece, roll it into a ball and press into your mold.
Pop out of your mold and place on a baking sheet.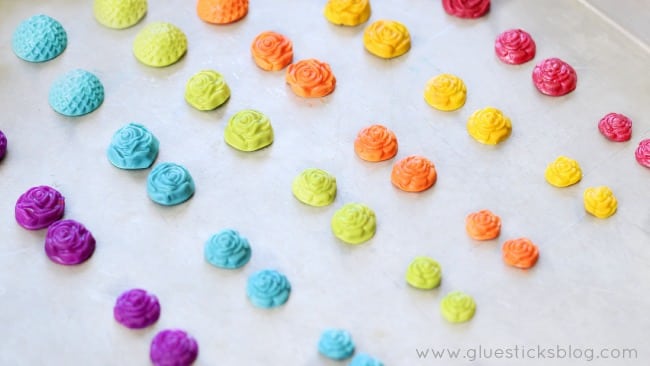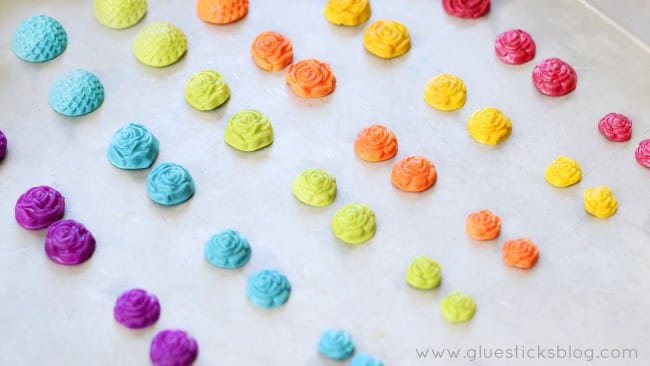 Bake at 275 degrees, 15 minutes for every 1/4″. We baked our cabochon flowers for 30 minutes. Let cool before removing from pan.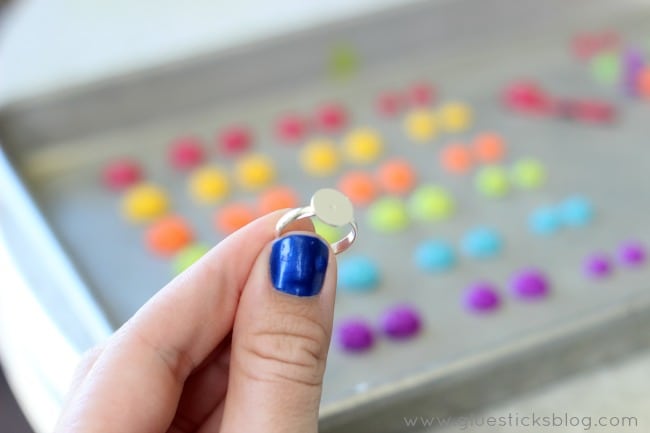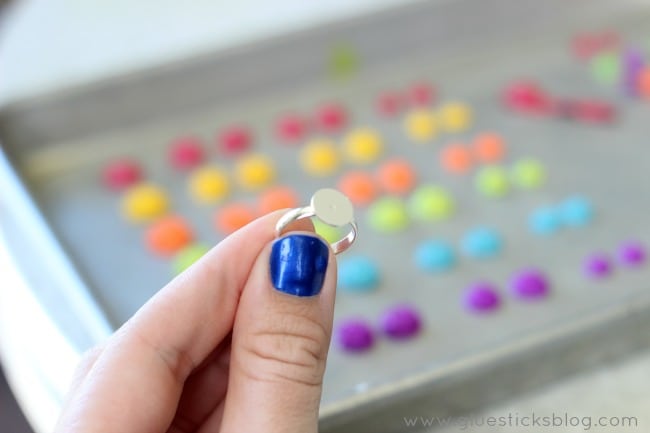 Before gluing to the flower to your jewelry base, rough up the metal a bit with some sandpaper to help the adhesive grab onto the metal even better. Using a strong craft glue/epoxy, glue your cabochons to your jewelry bases. Follow manufacture's instructions as far as drying time.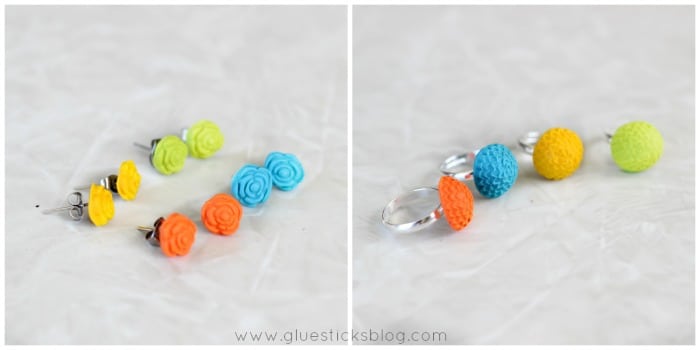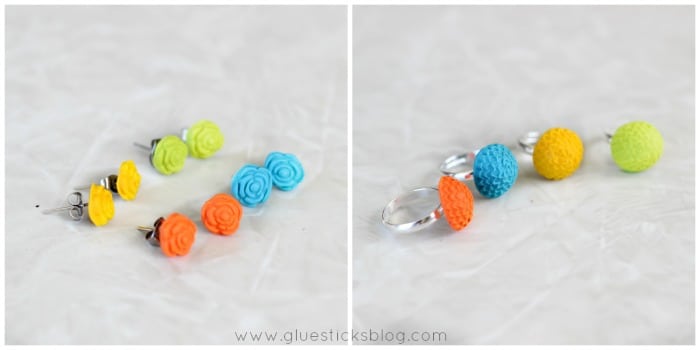 You can use ring bases, earring studs, pins or hair clips! You can also carefully make a hole using a clay piercing tool or toothpick to make them into beads to string for dangly earrings.


We had a wonderful time and ended up with so many darling pieces of jewelry. Some for us and some to save for gifts.
You can find Sculpey® clay on Facebook, Twitter, Pinterest, and on their Blog.
Thank You Sculpey® for sponsoring my writing. Although I have been compensated for sharing a project with my readers, all opinions and ideas are my own.