This DIY fabric basket is a great scrap fabric project, perfect for beginners! Sew a fabric storage basket in under an hour, 2 sizes to choose from!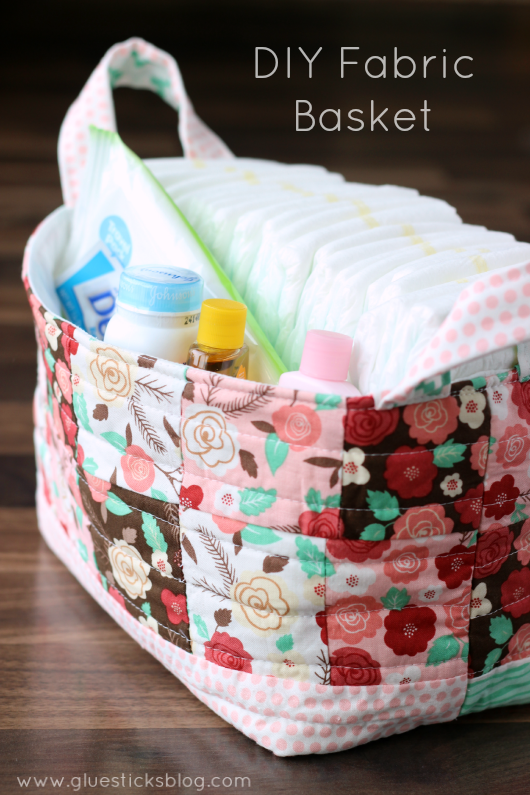 This post contains affiliate links.
I was recently invited to a diaper shower. I absolutely loved receiving diapers when I had newborns. They really are THE most practical gift and appreciated by all new moms, BUT….they can be a little on the boring side to give! Especially at a diaper shower when EVERYONE came with a package of diapers.
Since I really enjoy making homemade gifts I decided to add a homemade touch to this gift:  a quick and easy fabric basket.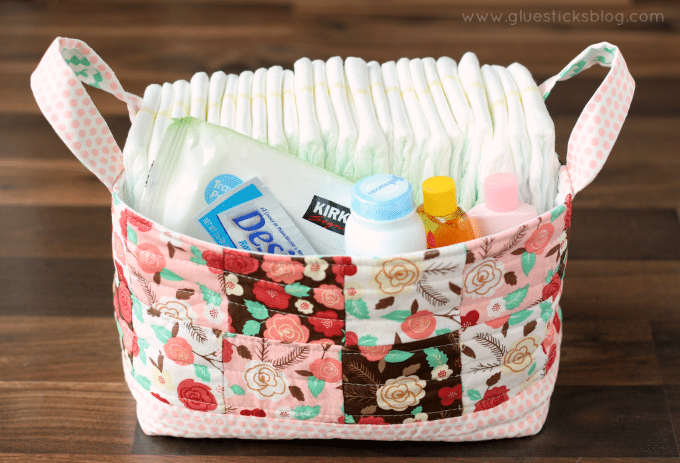 I had so much fun making this fabric basket and it is a great scrap fabric project. I can't wait to make more. This is a great project for using up scrap fabric. As you can see, I pieced several different types together from my scrap bag. You can definitely use a solid fabric as well.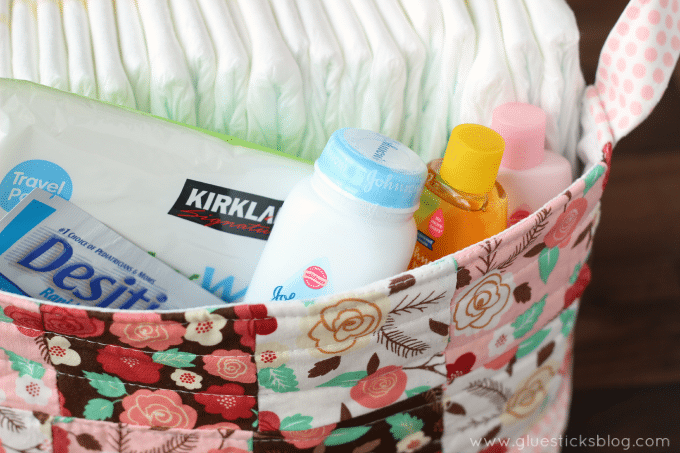 The size I made holds 25 size-one diapers and some extra diaper changing supplies like a travel package of wipes, baby powder, and diaper cream.  When the diapers are gone, the new mommy can use this basket to store other baby needs.
You can also give a fabric basket along with a larger package of diapers to use as a refill.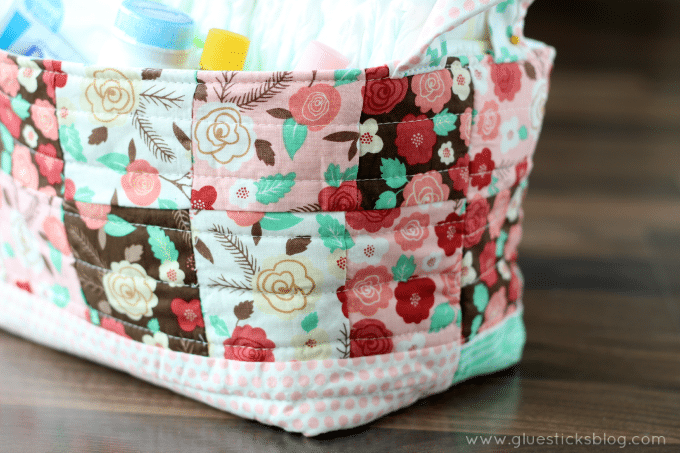 I added some quilted detailing…because I like quilting everything, but it isn't necessary.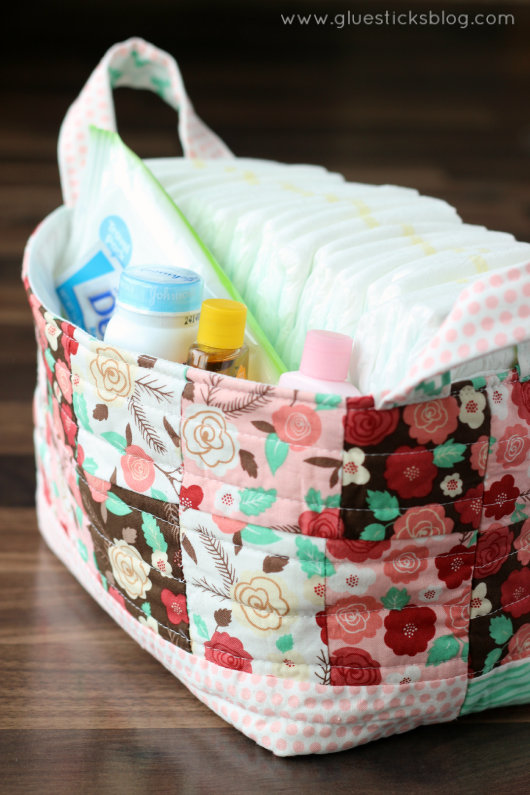 The tutorial comes in two sizes. I made the larger version. A big thank you to the Pink Penguin for such an easy to follow tutorial!
Wouldn't a fabric basket be perfect for storing toys, hair accessories, socks, or burp cloths? I can think of probably a dozen uses in the nursery alone. Or in my kitchen or office or craft room. I love baskets and have them all over my house—just ask my husband. Be sure to also check out this small Fabric Basket with an Easy Close Drawstring Tutorial another great baby shower gift!