Strawberry ice cream made with milk instead of heavy cream! Whole milk, sugar, and fresh strawberries combine to create a delicious frozen treat! Add other fresh fruits for your own custom flavor combination.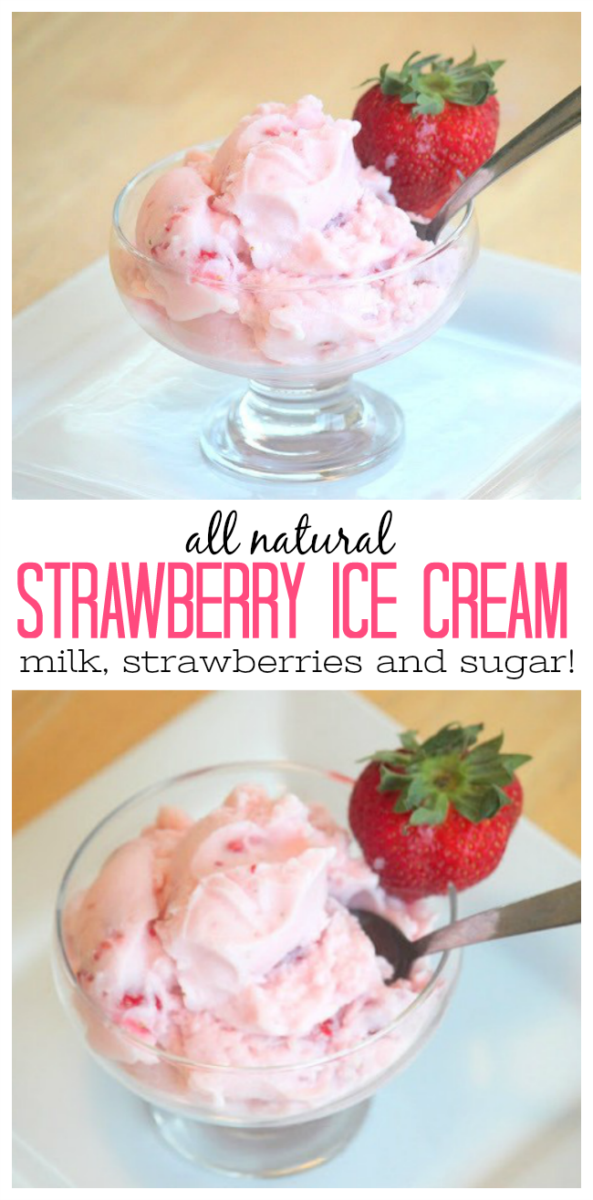 Homemade ice cream doesn't get any easier than this! And you don't need heavy cream or sweetened condensed milk. There are so many awesome recipes out there for homemade ice cream, but sometimes you just want to stick with the basics. I feel like a Breyer's commercial here, but it really is true! Here's our simple recipe for ice cream made from milk.
Strawberry Ice Cream Made With Milk
2 c. diced strawberries ( you can also pulse them in a blender)
2/3 c. sugar
2 c. whole milk
Whisk sugar and milk together in a bowl. Add strawberries and chill in the refrigerator for 1-2 hours. Pour into ice cream machine and follow manufacturer's instructions.
Since this is made with milk vs. heavy cream it will be a nice soft serve ice cream when it comes out of the machine. To have ice cream that is a bit more set up, freeze for 1 hour before serving.
It is absolutely delicious and so refreshing!
If you don't have an ice cream machine, check out these ways to make ice cream without one!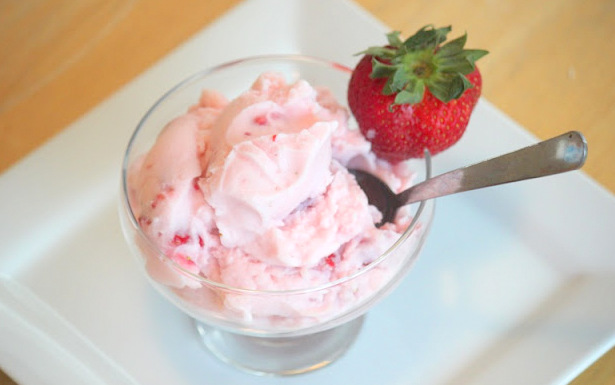 If you liked this recipe you might also like…

This chocolate dipped ice cream sandwich recipe is my copycat version of an It's it ice cream sandwich.  A family favorite! And the best part? The cookies are made from scratch, making them even better than the original!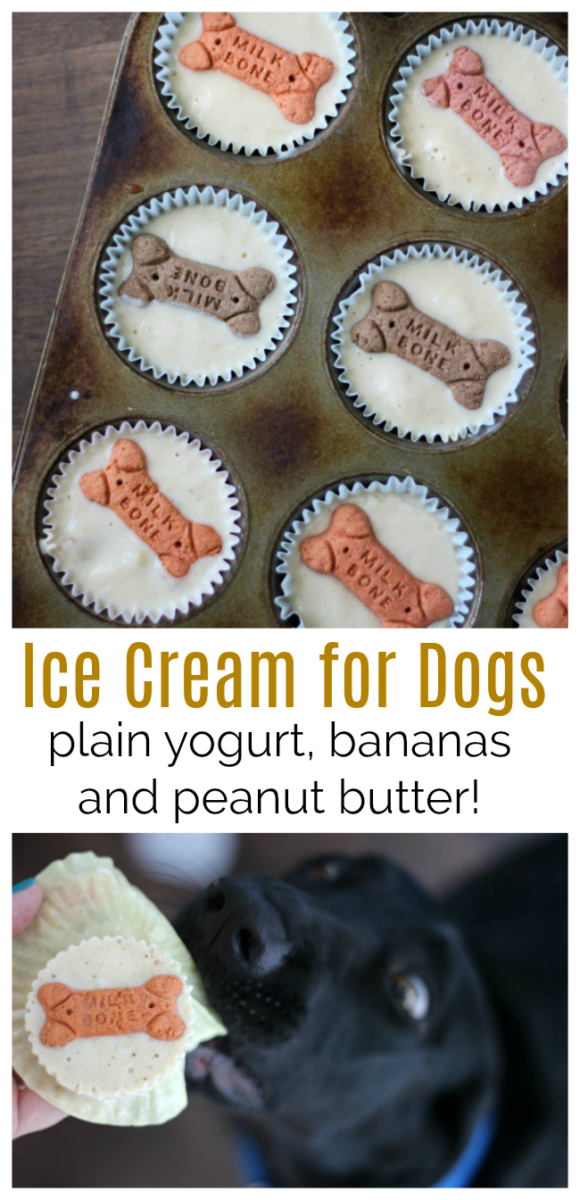 Ice cream for dogs! Bananas, peanut butter, and plain yogurt combine to create these delicious treats for any puppy friend! A tasty way to cool down on a hot day.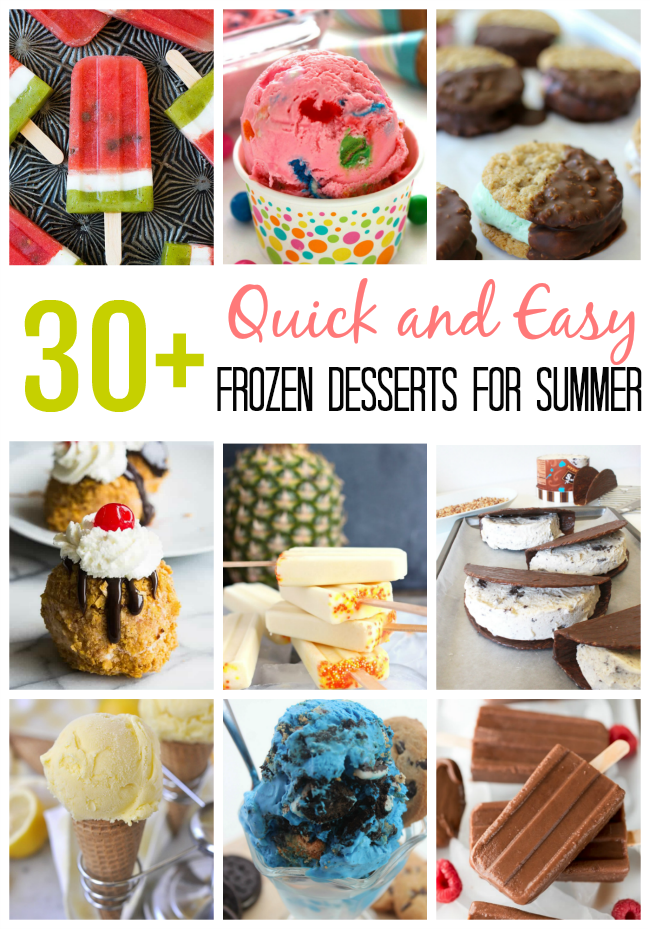 A collection of THE BEST frozen desserts for summer! Ice cream recipes, popsicle recipes, ice cream tacos, ice cream sandwiches and more! And best of all they are quick and easy and won't heat up your kitchen during the summer months.