This cute fabric basket with an easy close drawstring can be used for things like toys, a mini diaper bag and more. It's a great baby shower gift! This post contains an affiliate link.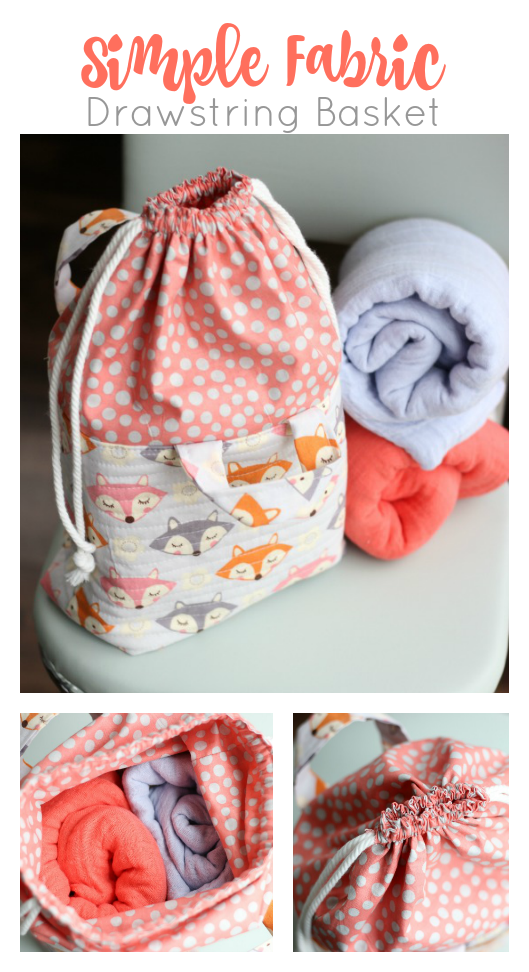 This post contains affiliate links. I get a small commission if you purchase something at no extra cost to you.
Some of my favorite sewing projects are those done on a whim, late at night, and without the option to run to the store. They come from pouring through fabric stash until I find two that pieces that coordinate, then hunting through my box of notions to find the perfect accents. It is so rewarding when it turns out even better than expected! This fabric basket is one of those projects.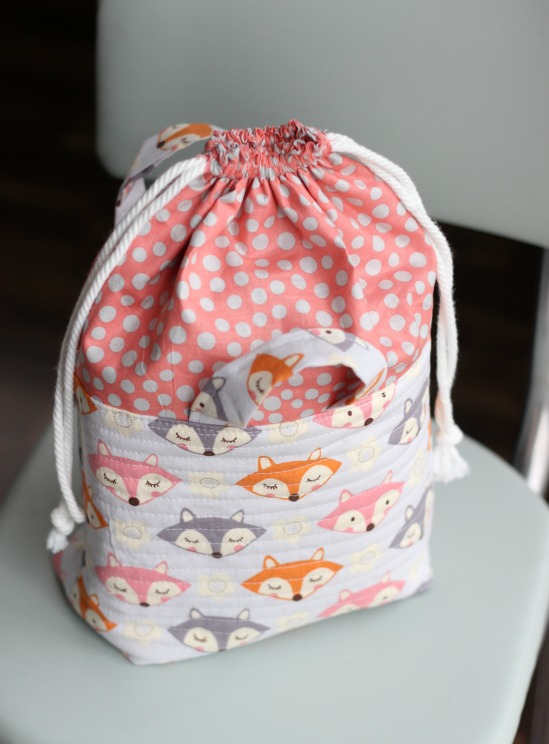 I have a baby shower to go to this weekend and wanted to come up with something homemade for the new mom. I've made different kinds of fabric baskets and gift bags in the past but wanted to try something new.
I started browsing online for a tutorial and found a darling drawstring fabric basket!
How great would a few of these be for storing toys? The tutorial was simple to follow and would be really easy to size up to make a bigger basket. You could even make a large one and add shoulder straps for a little backpack of some sort!
I quilted the outside in simple straight lines and used two fabrics that I've had for quite awhile. The fox print is from Joann's and the polka dot was on clearance at Walmart for $1/yard last year. I really wish I had purchased more of it. I mean, $1 a yard? Why didn't I buy the entire bolt?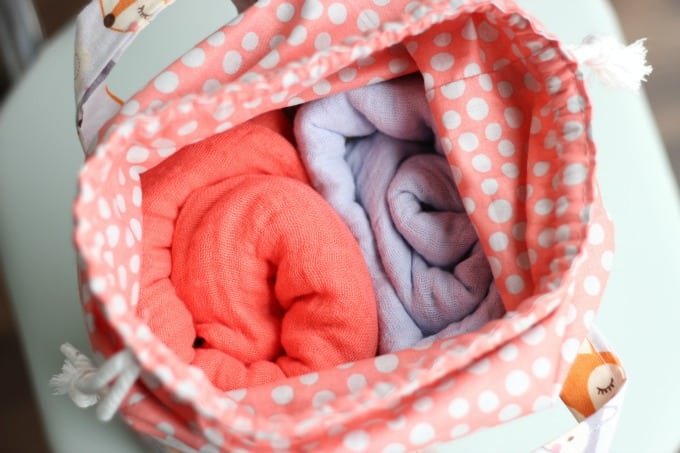 I had 3
swaddle blankets
that I bought for gifts and two of them matched the fabric I used for the basket. Score! This basket was just the right size to squeeze both into it. Swaddle blankets didn't come out until after I had my first four babies. When Mac was born, I purchased a few and they were all he used that first summer.  Now I give them to all new moms. A must-have staple just like diapers.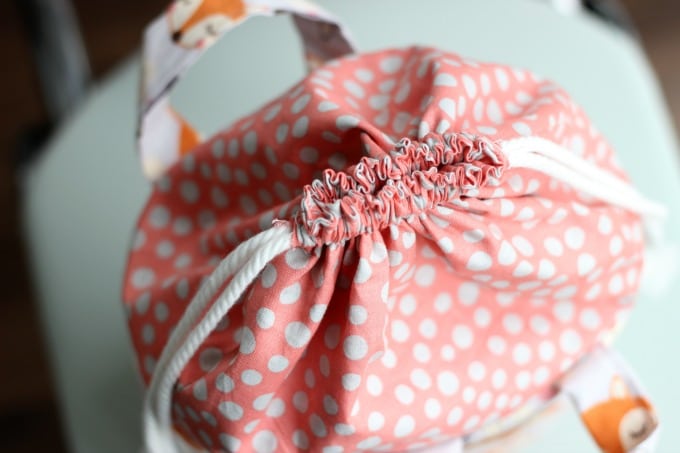 Cinched up tight, this will be one gift bag that isn't tossed or re-gifted!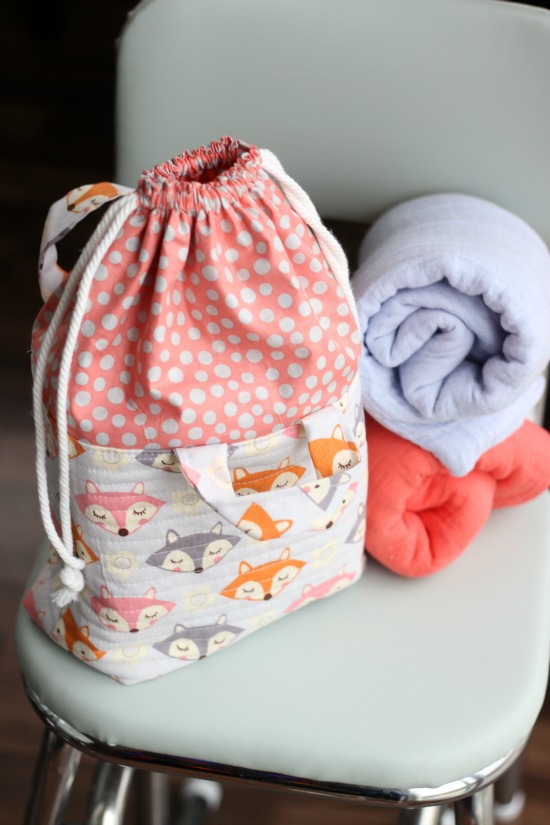 You can see the full tutorial to make this fabric basket from Threading My Way
You might also like…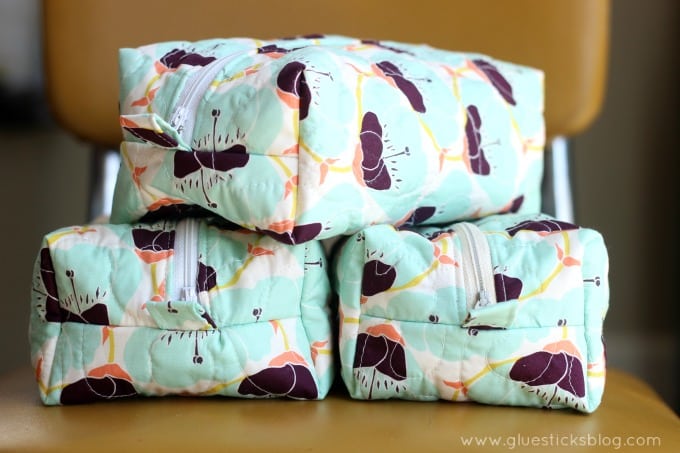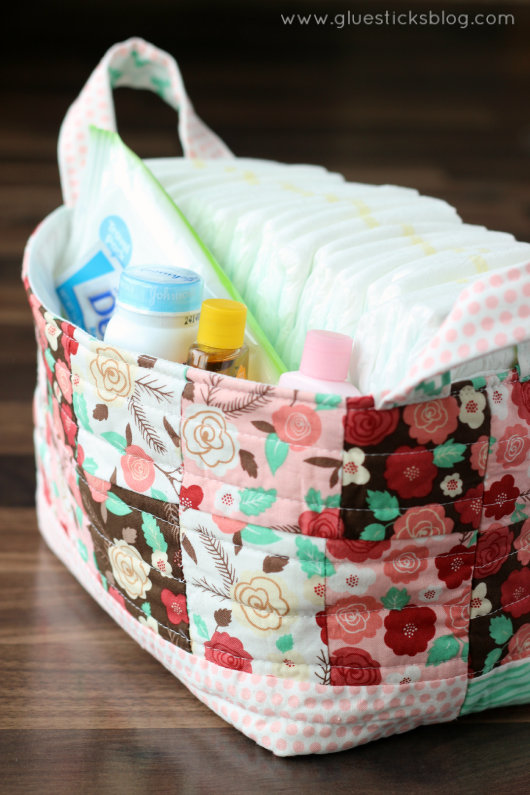 Welcome! I'm Brandy, mother to 5 darling kiddos and a cute black lab named Toby. My husband is in the Coast Guard so we've lived all over the place, turning each house into a home. I love baking, sewing, making cute things with my kids, and sharing what I've learned with all of you!