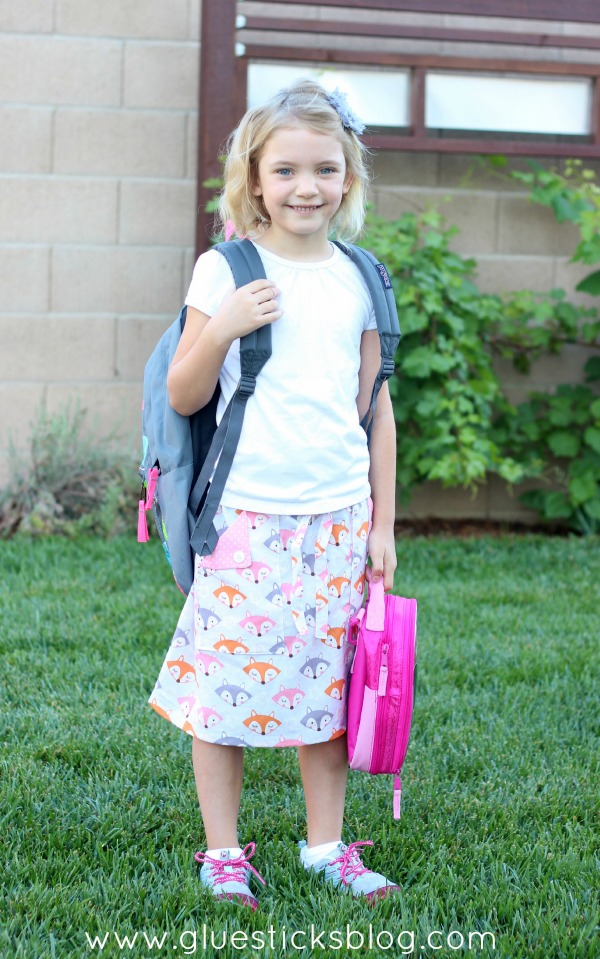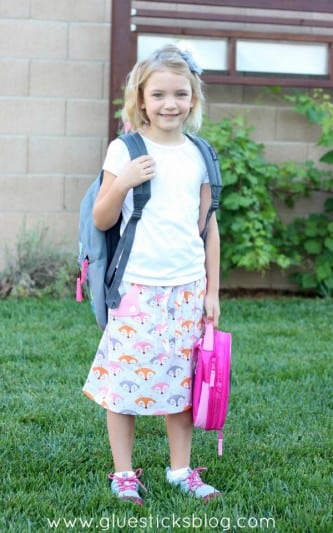 Today is the first day of the first grade! And there are 3 Kaylees and a Keeley in Kaylee's class. Oh, that poor teacher! Â I thought such a pretty little first grader deserved a pretty little skirt to wear on her first day in the big leagues.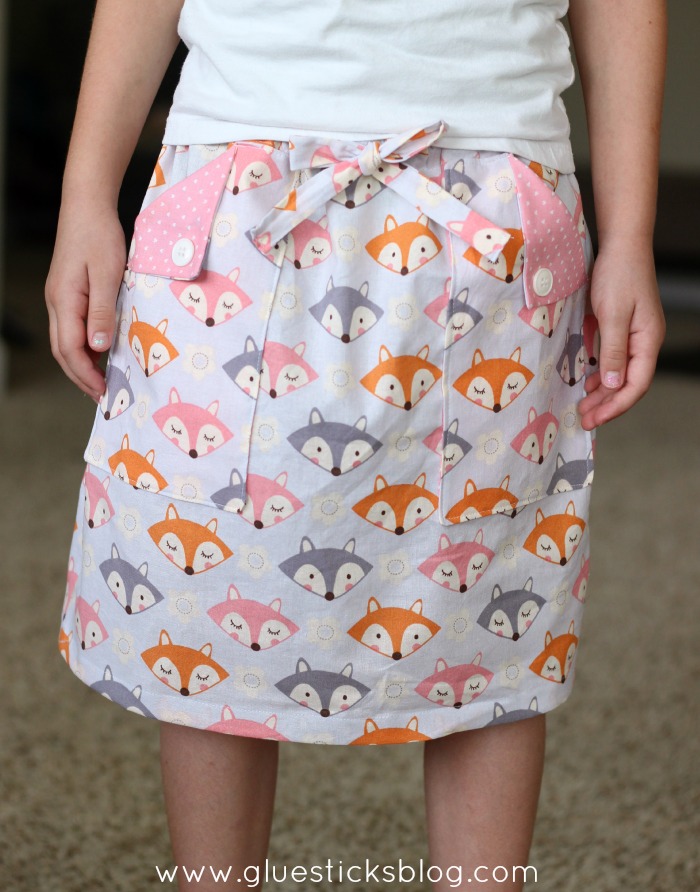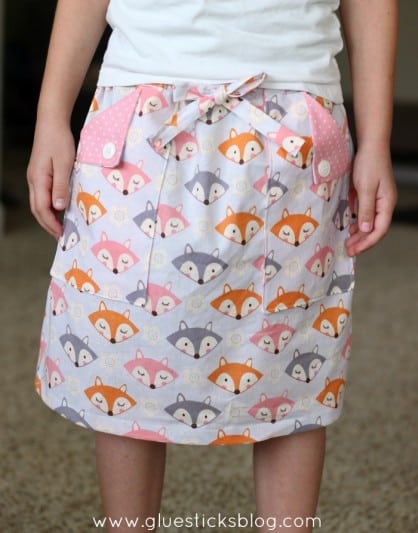 It is the "Drawstring with Pockets" skirt from Melly Sews. A lovely tutorial, easy to follow and perfectly illustrated. Thanks, Melly!
An easy on draw-string skirt with contrasting fold down pockets. I especially love that detail. It was such an easy sew.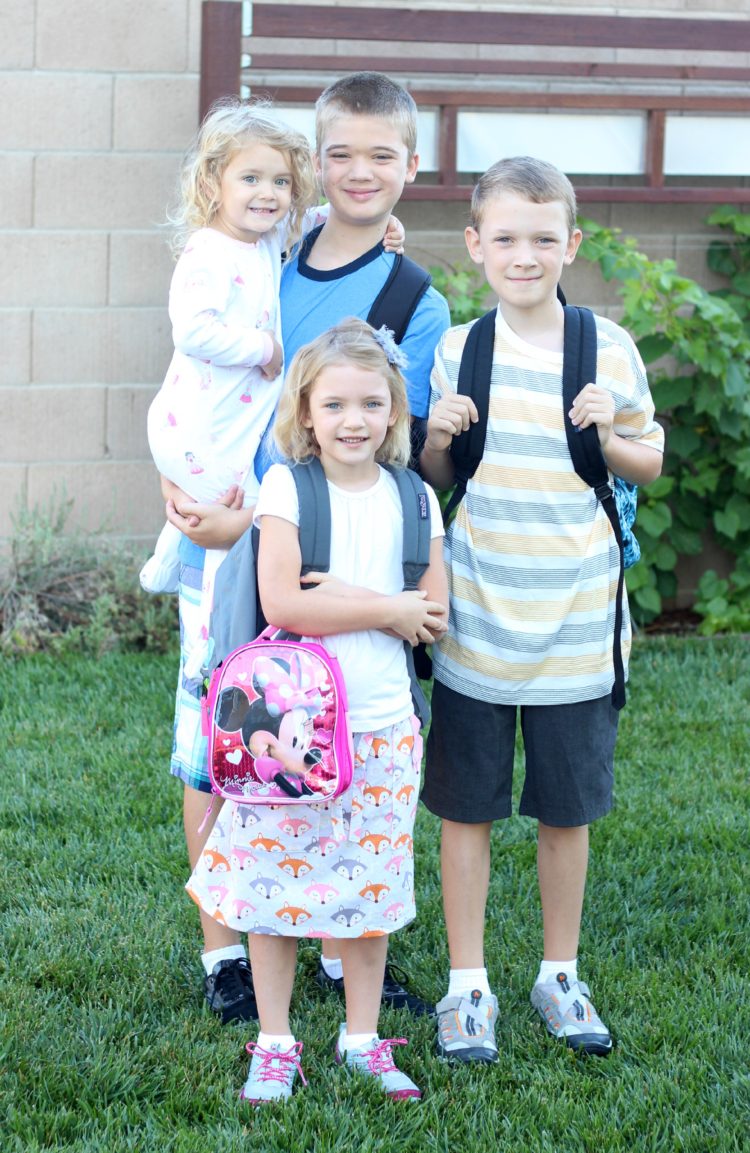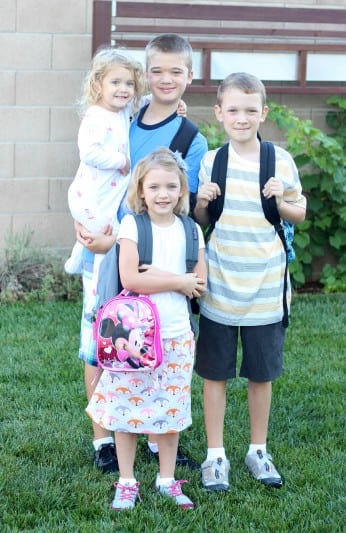 First, 3rd and 5th grade! And one footed-jammie, bed-head toddler who I get to keep at home another three years! I love these guys so much!