This tissue paper vase is such a fun project for kids! Just brush mod podge over the glass, add the tissue paper circles, then add another coat of mod podge to make it water resistant!
This post contains affiliate links.
Kaylee has an unhealthy obsession with flowers, so I decided to enable the obsession a bit more and help her make her own little vase.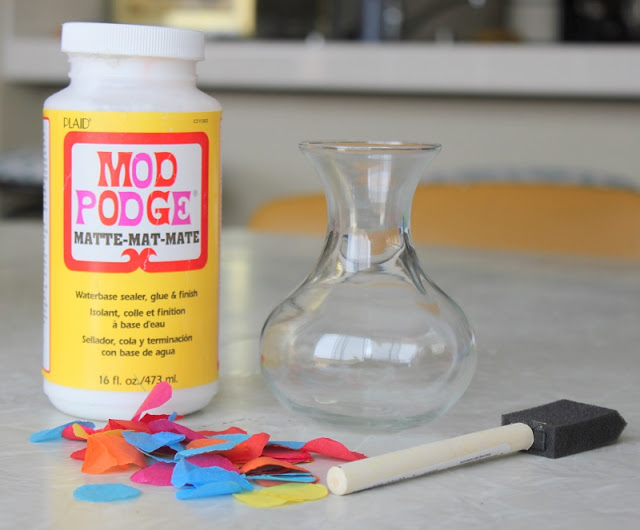 Tissue Paper Vase: A Quick and Easy Kids Craft!
Supplies Needed:
Vase or glass jar
She brushed the vase with a light coat of mod podge and began applying small circles of tissue paper to it. You could use ANY shape of tissue paper or even just tear the tissue into small squares or pieces. Mod podge dries quickly, so just work in small sections as you go.
We let the edges overhang so that every edge was covered and just trimmed them later when they were dry.
Every last inch was covered in tissue dots. Layered all over each other, making sure to press them down as we went for a smooth finish.
After it had dried, we added a layer of mod podge on top to seal the vase and water-proof it.
After it dried she had a beautiful little confetti vase. She kept telling me how awesome it was and how fun it was to make. I think we will be making more.
Even though we sealed it to protect it from water dripping on it, it is not dishwasher safe. She added a  sweet smelling flower from the front yard, and it was immediately the center of attention on our kitchen table.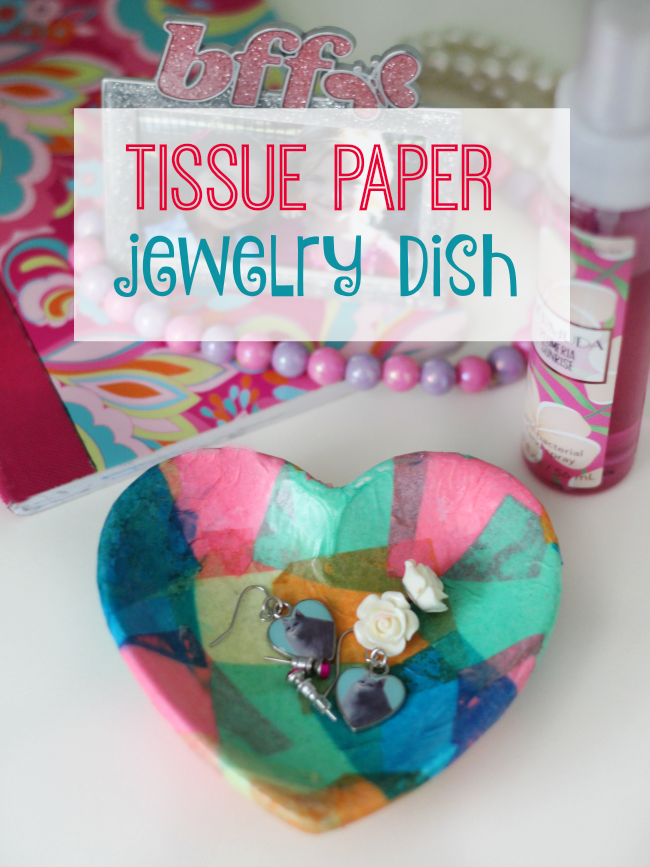 Welcome! I'm Brandy, mother to 5 darling kiddos and a cute black lab named Toby. My husband is in the Coast Guard so we've lived all over the place, turning each house into a home. I love baking, sewing, making cute things with my kids, and sharing what I've learned with all of you!