Add a bit of mod podge and tissue paper and completely transform this small bowl into a homemade jewelry dish! This technique also works on plates, jars, vases, and tile! Oriental Trading sent me my supplies in exchange for sharing a fun craft with you!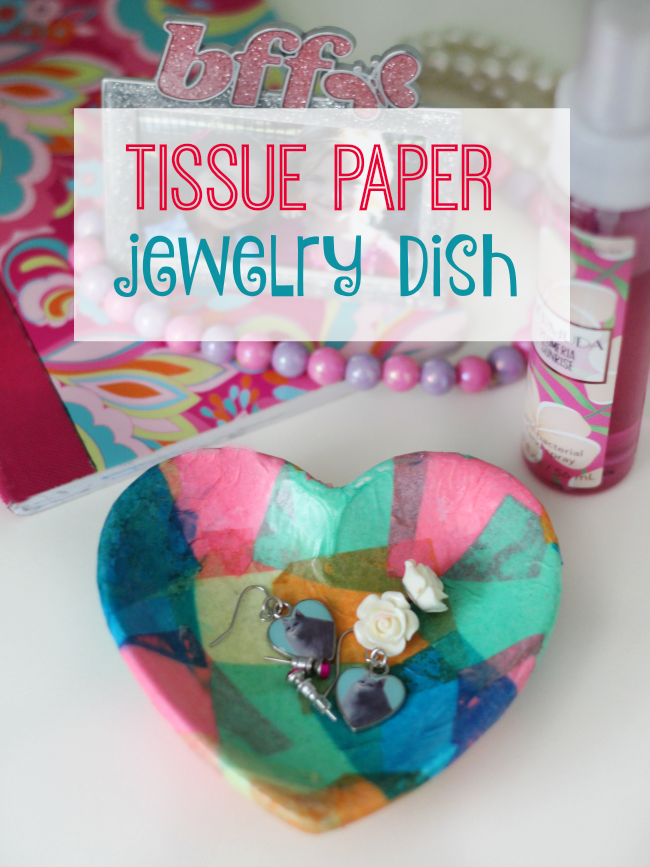 My girls are crafty little fools and are always going through my craft closet to come up with a fun afternoon activity. I also teach an activity class at church for the girls ages 8-11 so I feel like I've got this age group in the bag when it comes to crafty things, haha.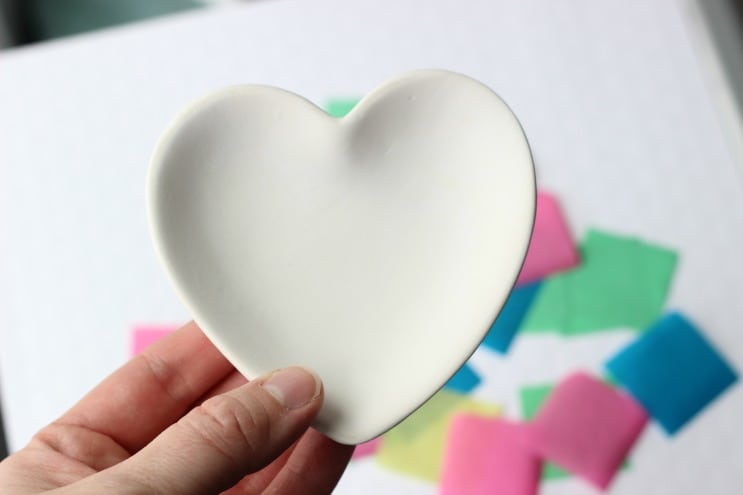 They each made a little homemade jewelry dish from unfinished porcelain heart dishes and tissue paper and it was so easy to do!
Oriental Trading sells these square sheets of tissue paper, already cut down to the perfect size for crafts. You get 4500 pieces in a package and there are about a million uses for them so go ahead and buy almost five thousand little squares for $5.99. You'll use them.
Homemade Jewelry Dish (Tissue Paper)
Supplies:
Unfinished Ceramic Mini Dish (you can also use this technique on Mason jars, vases, and small plates)
Sponge Brush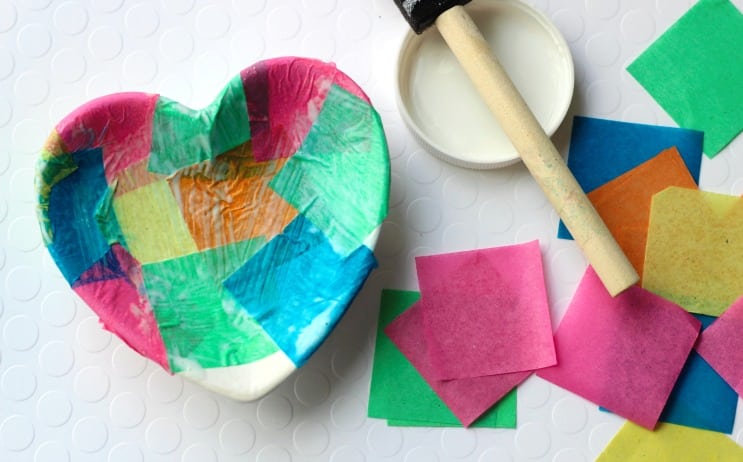 1. Coat your surface with a thin coat of Mod Podge. Lay pieces of tissue over the Mod Podge and use your fingers or brush to press them flat.
2. Apple more mod lodge on top of each square of tissue paper to smooth it out, especially any tissue paper that is going around a curve.
3. Let dry.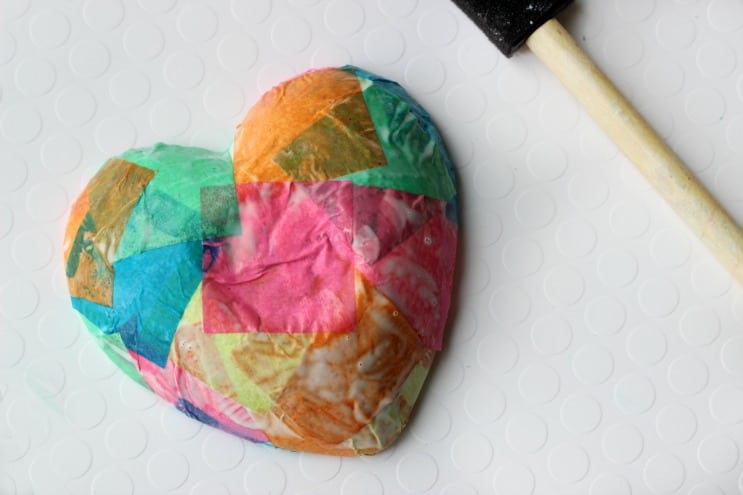 4. Repeat for the back of the dish.
Last step!!
5. Apply a coat of Mod Podge to the front and back of the dish, allowing it to dry before turning it from the front to the back.
Your little jewelry dish is now durable to scratches and water resistant!
You might also like…