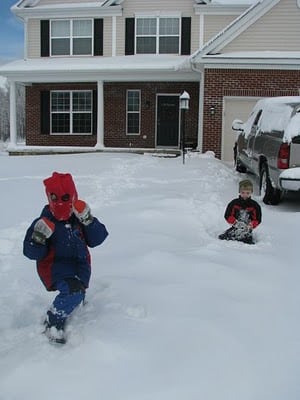 A week or so ago we had a big snow storm. Derrick went out before the night the storm was supposed to begin and ran a few errands. He grabbed all the supplies to make
smores
for the kids. It was a great activity for a snowy day.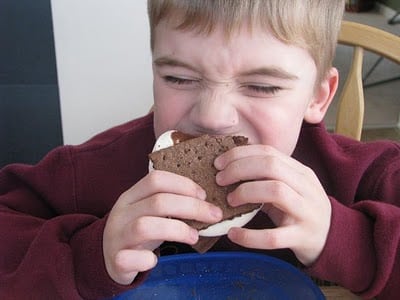 Look at that smore. It is HUGE! He found these monster sized marshmallows and the kids loved them! I don't think either of them were able to finish their snack. It was just too big, but the "wow" factor was there and they thought it was awesome 🙂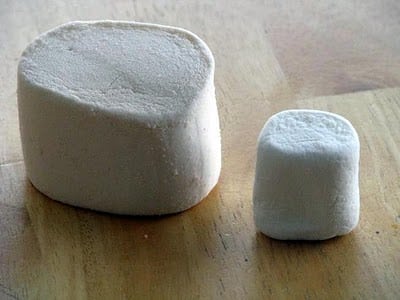 (left: Giant Mexican Marshmallow, right: Jumbo Marshmallow)
Just in case anyone is a huge marshmallow fan and would like to get these (I'm not), they are in the Mexican food section.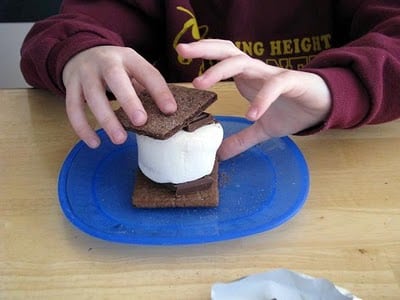 Stack your chocolate, marshmallow and crackers (chocolate grahams in this case) on a microwave safe plate and microwave just long enough for the marshmallow to begin to expand. OR…you can use a blow torch to roast your marshmallow. We've made them both ways this week. That's it!