Make a $5 rain gutter race track! Snaps together for easy storage and comes together in under 10 minutes and it a fun summer activity for kids. 
You might also like our Sofia the First gem soaps or our Puppy Dog Pals no sew wash cloth puppies.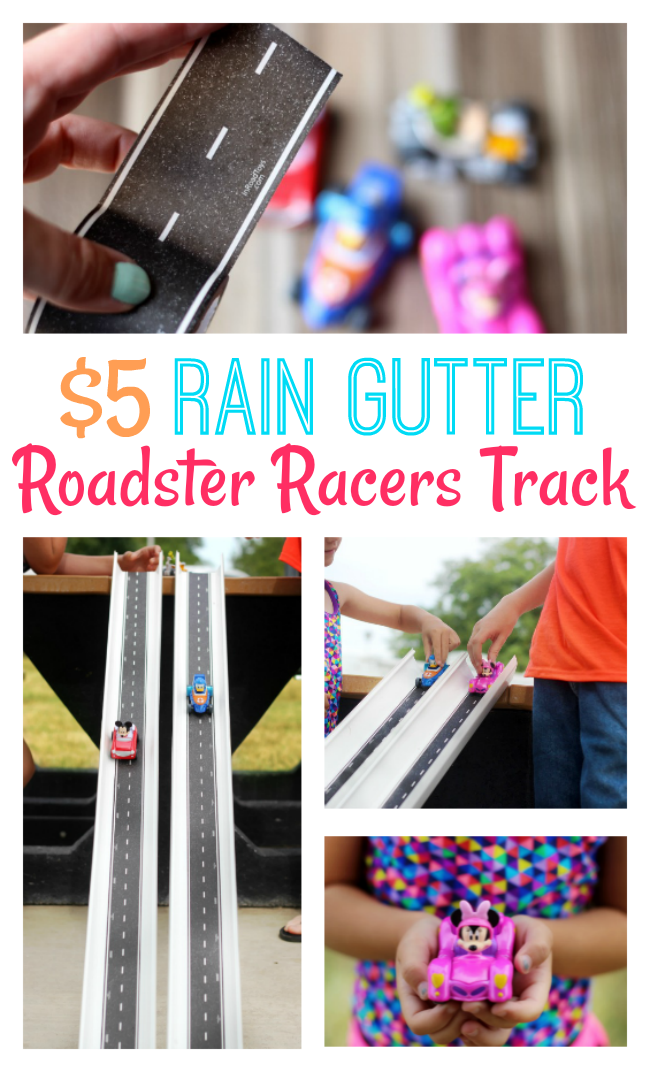 Dads are awesome. They come up with the best activities and seem to know how to keep them nice and simple. I wanted to make the kids a racetrack, but was a little stumped on how exactly to do it. Derrick came home with a $4 rain gutter and some road tape that he found in the toy aisle.
Boom – our rain gutter race track was born!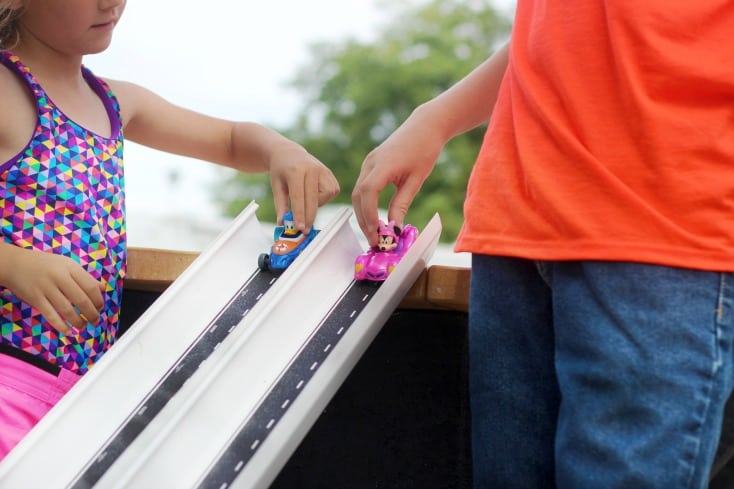 I found four of these little die cast cars and the kids had a great time seeing which one was the fastest. They raced, and raced, and raced, and in the end, Mickey's car was the fastest, closely followed by Donald.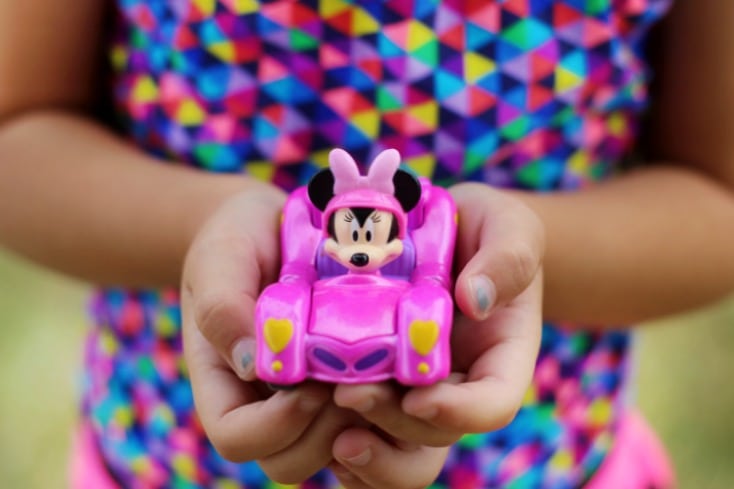 Rain Gutter Race Track Supplies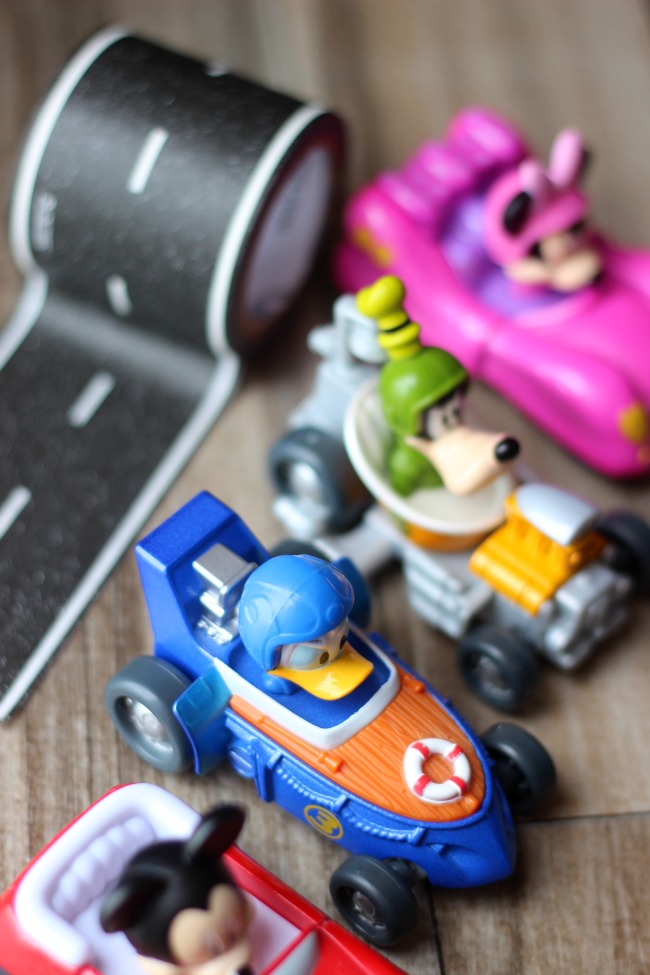 You'll need some racers. I found these darling die cast cars in the toy aisle at the store. So cute!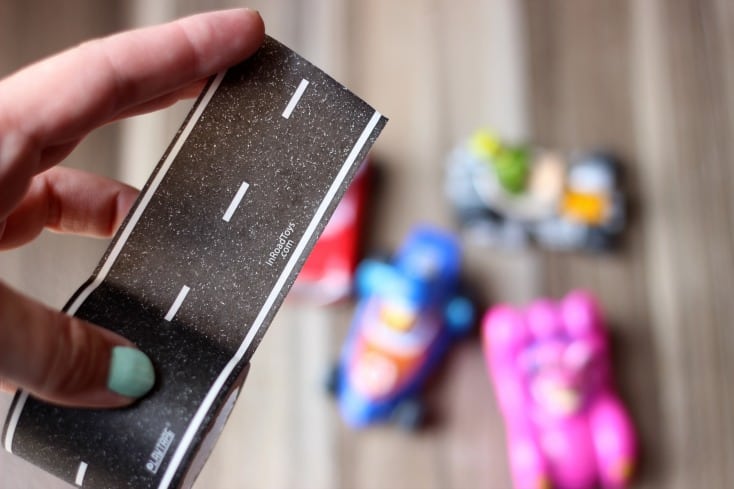 You'll also need a roll of this awesome peel and stick tape. We only used a tiny bit of the roll and will save the rest for making roadways on our kitchen floor sometime! You could also use a permanent market to draw on some road lines or designs.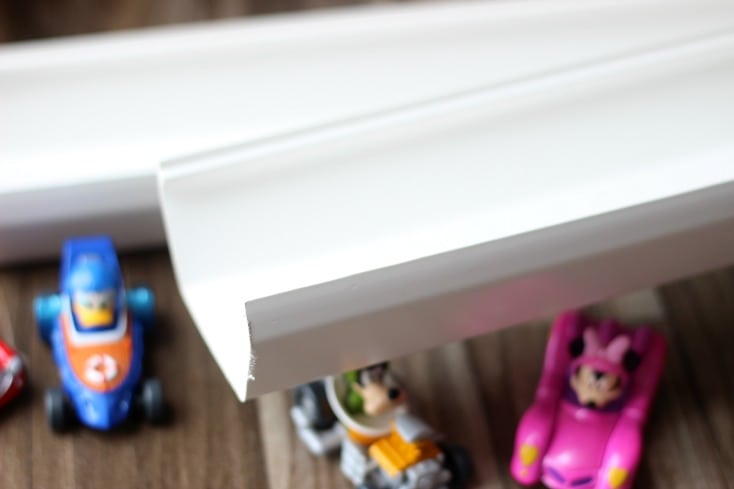 Last, but not least, you'll need a 10′ plastic rain gutter. Derrick found this at the hardware store and asked them to cut it into 2 (5′) sections.
How To Make a Rain Gutter Race Track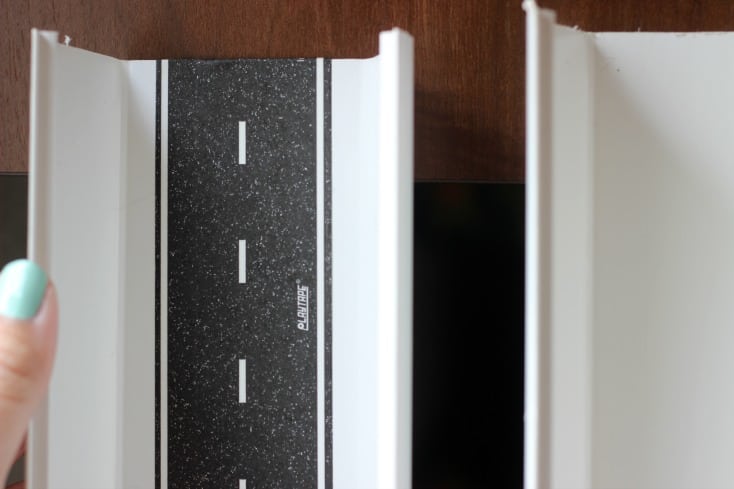 Run a strip of tape down the center of each one and that's pretty much it!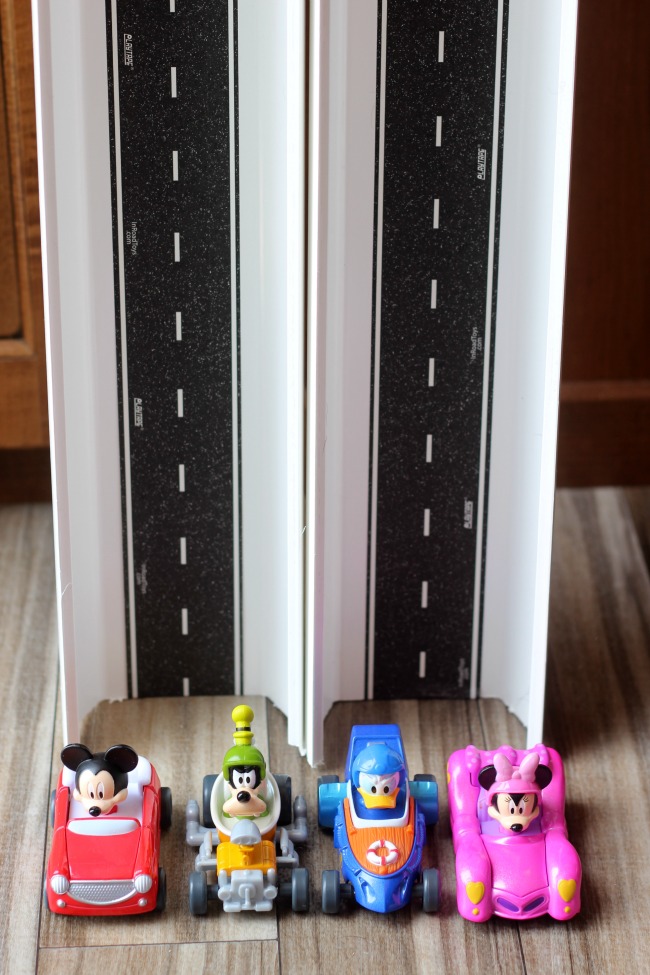 The awesome thing is that they the rain gutters take up very little space. You can stack one on top of the other and they snap together for storage.
Now let's race!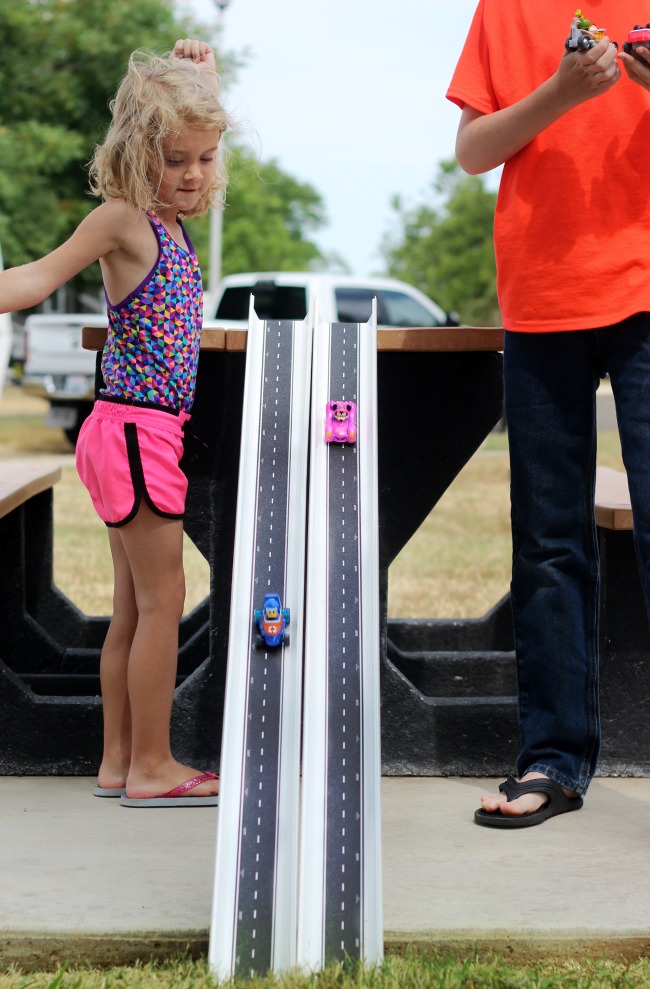 Let the kids experiment racing from different heights and angles!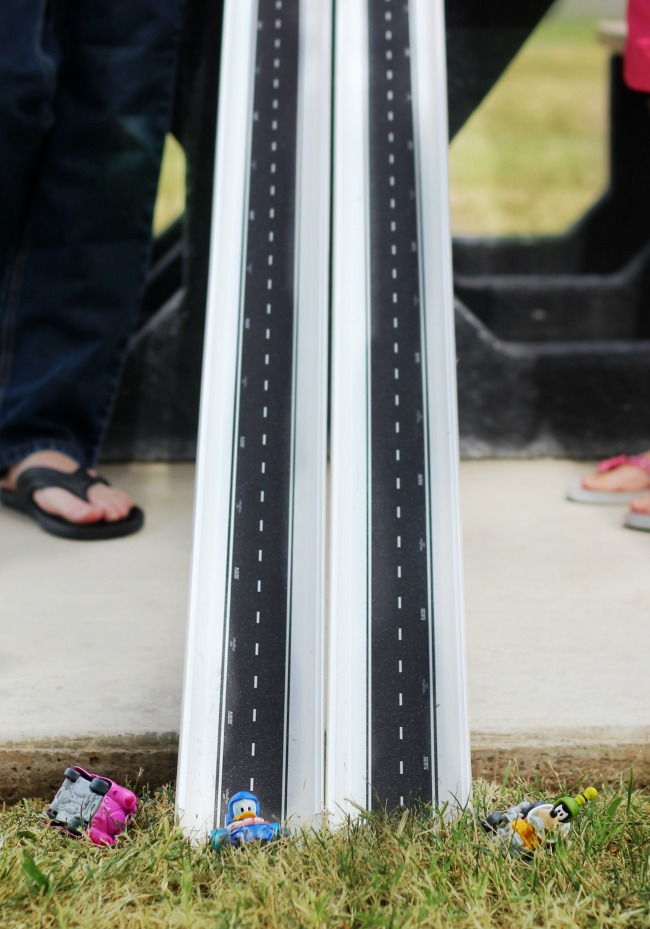 When the race is over the gutters stack easily for storage.