This shop has been compensated by Collective Bias, Inc. and its advertiser. All opinions are mine alone. #SnackSnapShare #SnackStories #CollectiveBias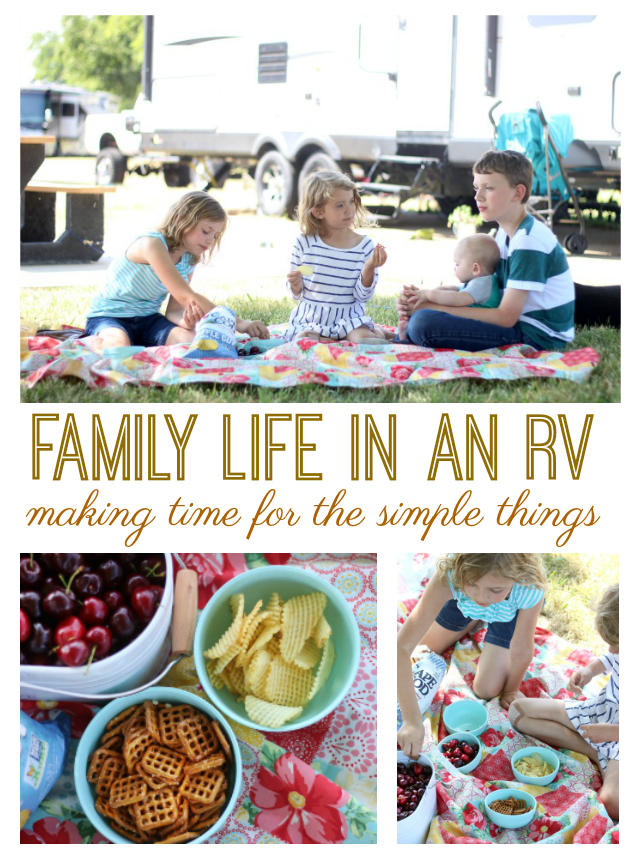 I view being born in this day and age a huge blessing in many ways. The technology that our kids have at their disposal is absolutely incredible. Smart boards at school, e-readers, the capability to be able to send a message to a friend instantly, free two-day shipping (am I right though?!?!) and so much more. Many things that I did not have as a child, but with all of that convenience is the tendency to become impatient when satisfaction doesn't come instantaneously. When my siblings and I were bored as kids, we went outside. It wasn't because we were well rounded, it was pretty much our only option. We played hopscotch, roller bladed, played basketball, used our imagination, and MADE our own fun. It wasn't handed to us.
We've tried our darnedest to have a balance of digital and imaginative play in our home, but it's definitely a challenge when it seems like society is against us! Want to know what has helped the most lately? Living in an RV next to a lake, ha! There's only so much room inside so when everyone is home, it gets crowded quickly.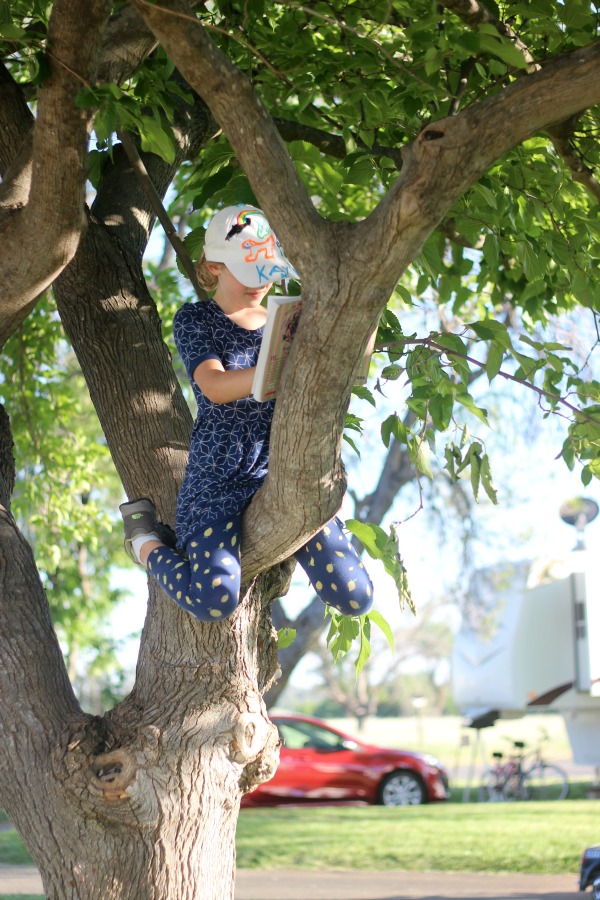 I've noticed that the kids naturally head outdoors to play until dinnertime. A couple of weeks ago I went outside to get something out of the car and heard a little voice behind me. It was Kaylee up in the tree, reading a chapter book. She's read 15 of them since we've been here. There's been a lot less bickering, and a lot more family time and outdoor play ever since we parked ourselves here in April.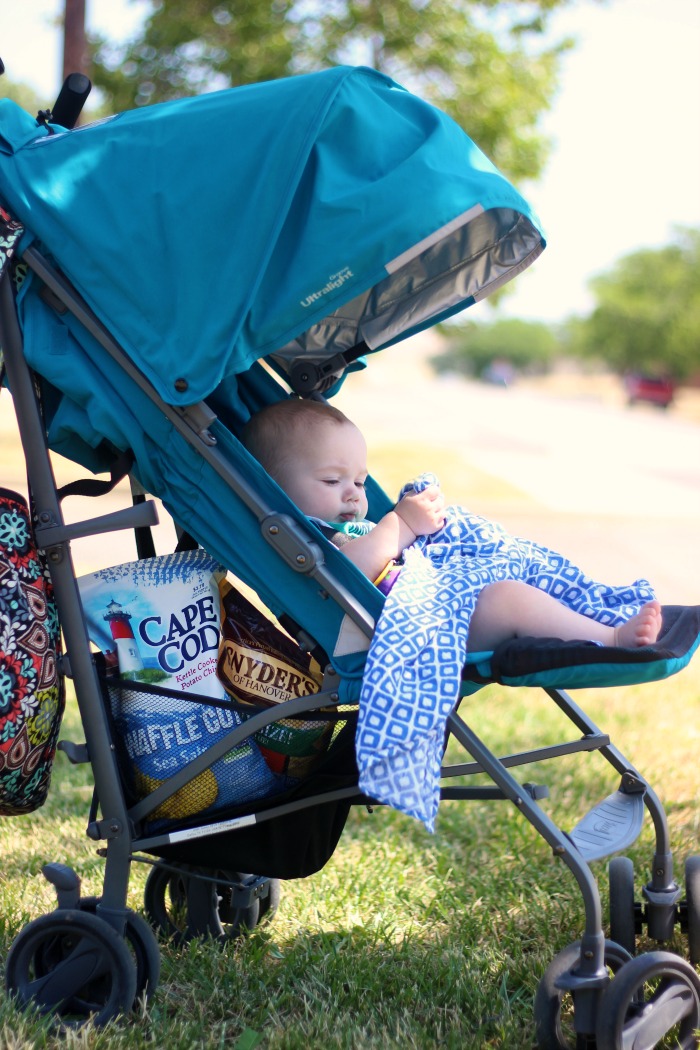 Mac and I enjoy going on walks while the kids are in school. The commissary is about a mile away and the sidewalk leads all the way there.  Occasionally we'll head that way on our morning walks to pick up milk, fresh produce, or snacks.  Pretty much whatever I can fit inside the basket of the stroller. We definitely find it easier to make time for the simple things while living this lifestyle.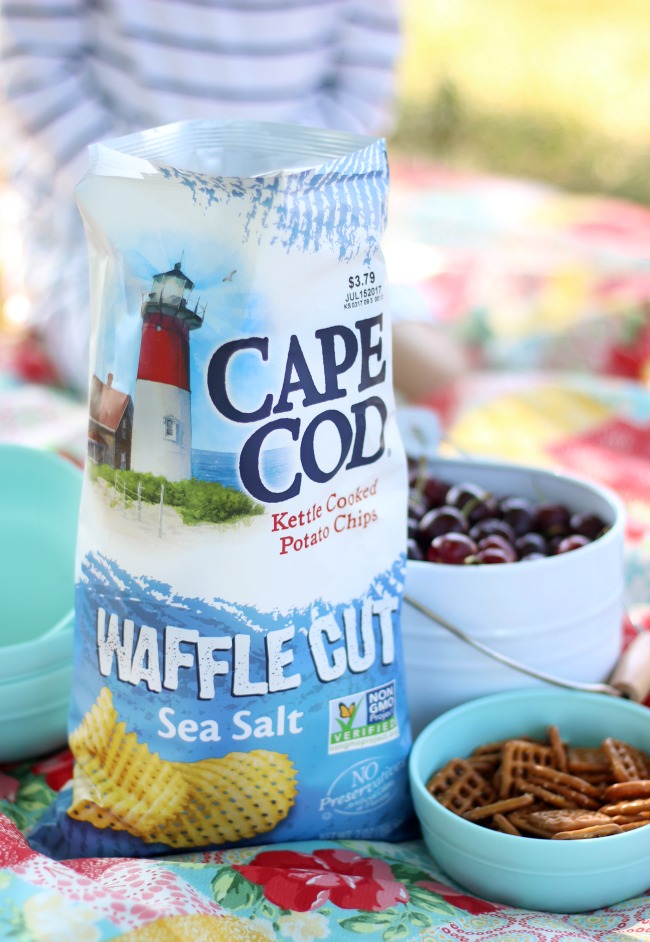 School is just about out for the summer so we picked up a bag of 
Cape Cod® Potato Chips
 (My FAVORITE), and Snyder's of Hanover® Pretzels for afternoon snacks and family day trips.  With 5 kids, someone is always wanting a snack so it's nice that the commissary has a large variety just down the street. We can make a quick stop and find something for everyone. You can even find them in the single serving bags which are great for portion control.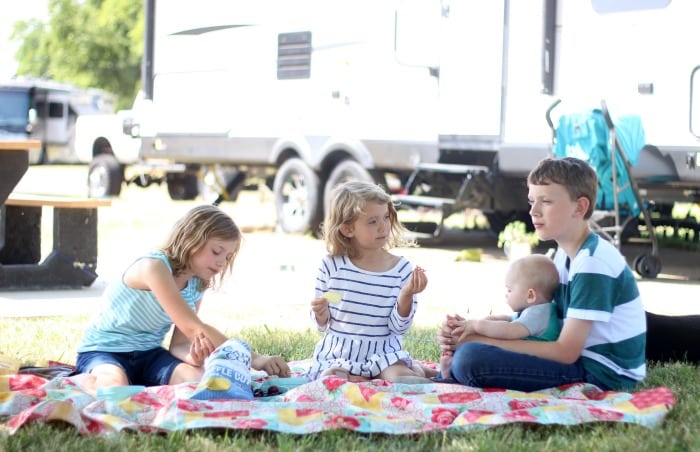 Friends keep asking how we're handling camping for 3 months. Honestly, it doesn't feel like we're camping at all, we're just enjoying a simpler lifestyle and loving it.
This summer, be sure to use the hashtag #SnackSnapShare to share your snack stories and enter the Summer Sweepstakes! If I were to enter, I'd share the photo above on Instagram using the #SnackSnapShare hashtag. My littles relaxing together in the shade, enjoying cherries that a friend gave us from his tree, and Cape Cod Potato Chips.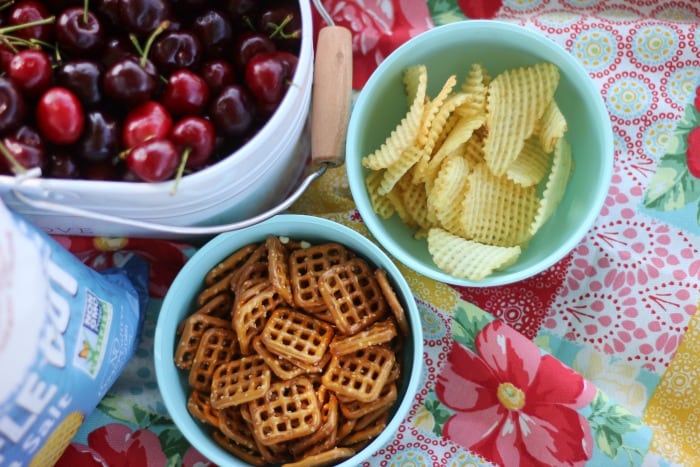 Share the love of snacking with friends all summer long! One lucky winner will receive a $10,000 cash prize for a family vacation of the winner's choosing. There will also be 8 weekly winners who will receive a year's worth of snacks and 57 daily winners who will receive a $50 prepaid Visa gift card!
Welcome! I'm Brandy, mother to 5 darling kiddos and a cute black lab named Toby. My husband is in the Coast Guard so we've lived all over the place, turning each house into a home. I love baking, sewing, making cute things with my kids, and sharing what I've learned with all of you!