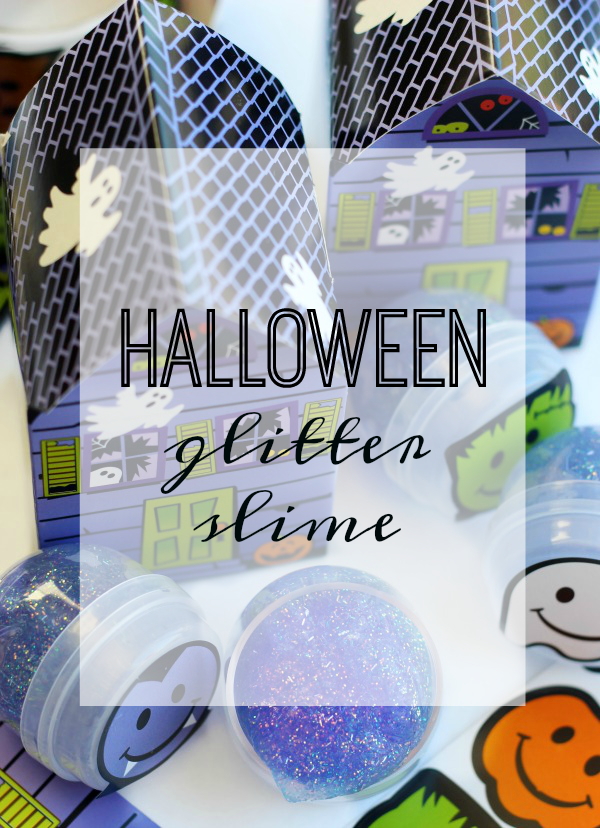 Homemade putty is such a fun kids activity! We've been making it for years, but decided to give it a fun Halloween twist this year. This Halloween glitter slime is made from 3 ingredients and takes just minutes to make!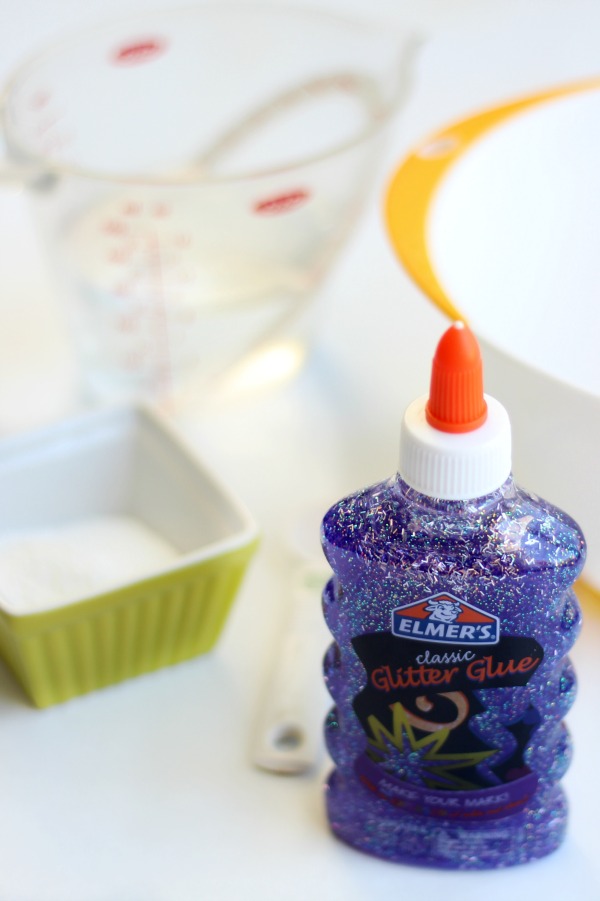 Ingredients:
1 c. glue (glitter or white, a 6-8oz. bottle)
1 c. water
1 tsp. borax
1 c. warm water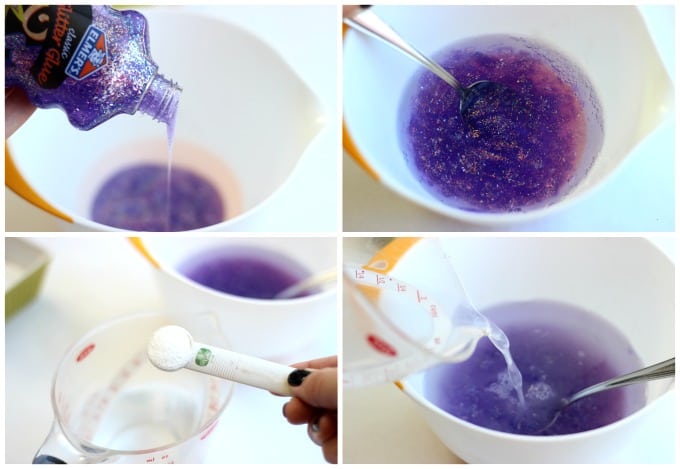 Mix glue and cold water together in a bowl.
Mix borax and warm together.
Add to glue/water mixture.
Stir for a minute.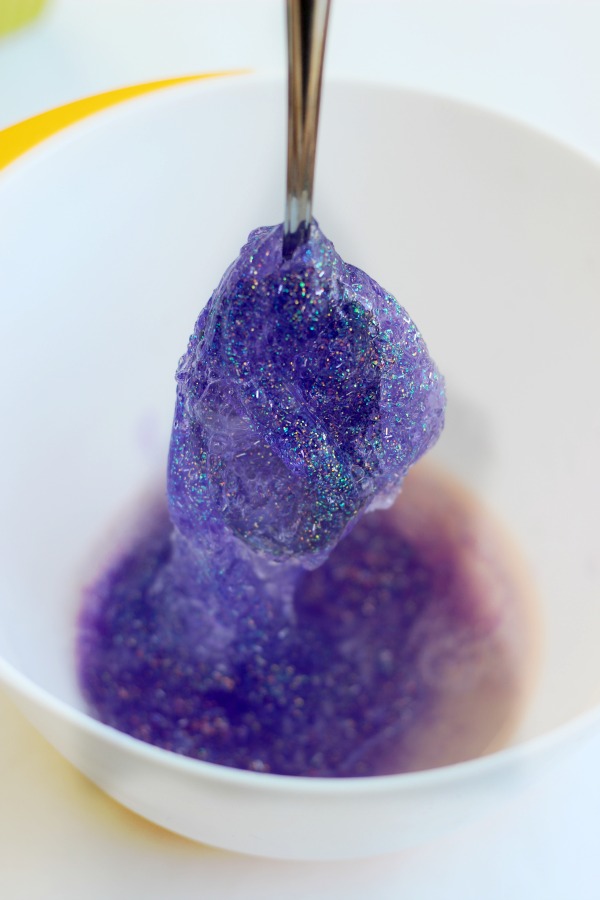 Watch how quickly it comes together! There will be water left and that's ok. Pull out the putty mass and start working it with your hands until it is smooth. If it is too sticky, place it back in the water for a second or two, then work with your hands again.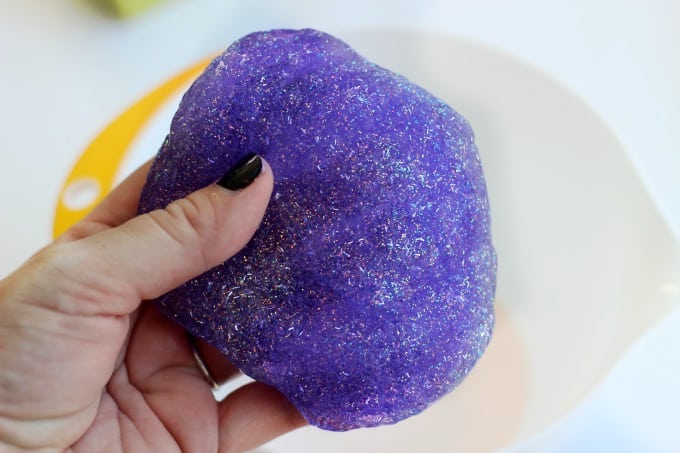 If you stick it in a small cup and put your finger in it, it will make noise. Like a fart…that's my kids' favorite part.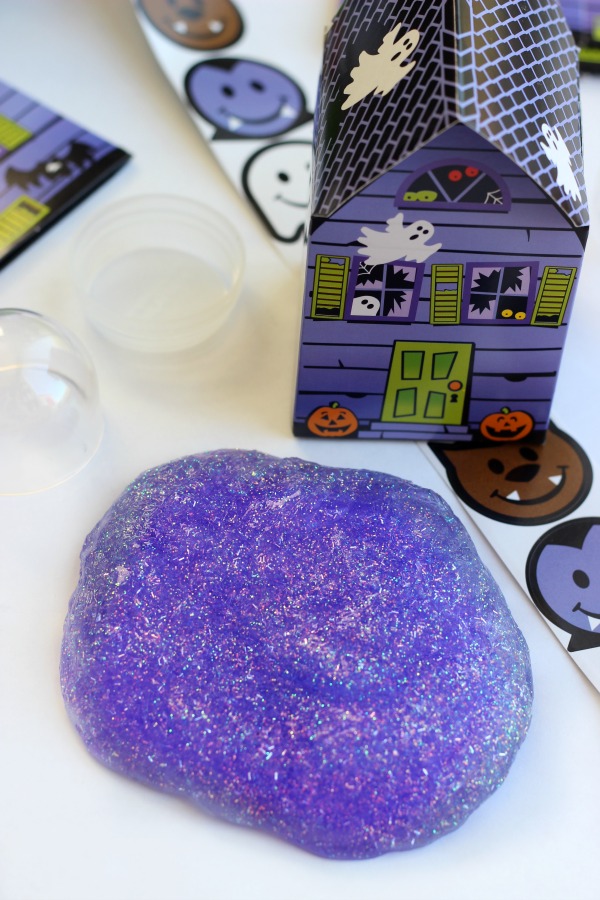 This would make a fun handout at a Halloween party instead of candy. Just make sure to warn parents and kids that this putty doesn't do well if it gets on the carpet or fabric (it sticks). Play with it in the kitchen and you'll be fine!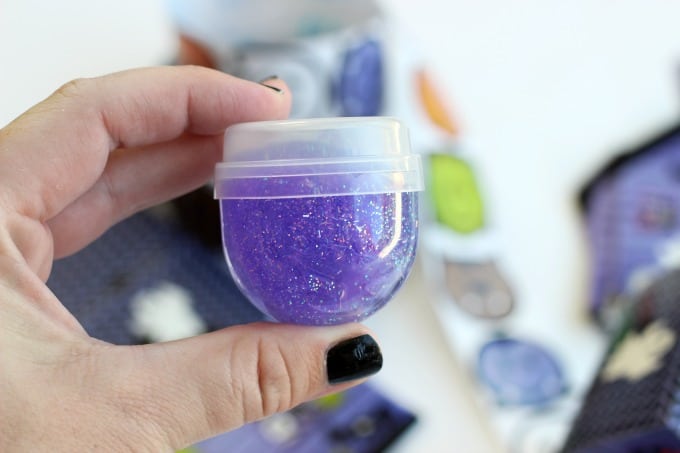 One batch will fill 4 small
bubble cups
.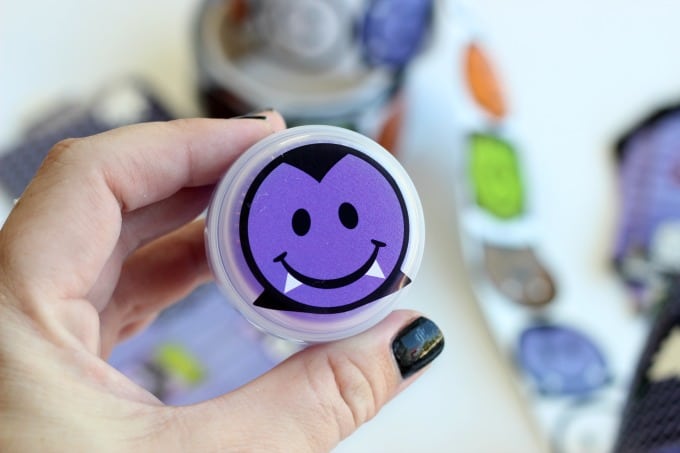 I attached a Halloween
sticker
to the top of each one and packaged them in these small
haunted house boxes.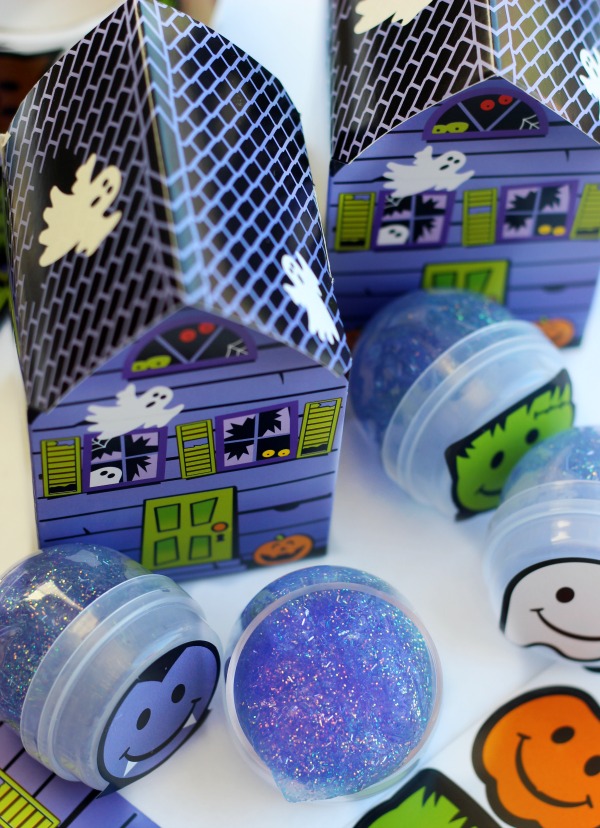 I kind of have a thing for Oriental Trading and put an order in every fall for
Halloween
and Christmas activities for the kids. Such a great source!
Be sure to check them out this year when planning your Halloween costumes. We picked up costume accessories for both Ruby and Dallin there this year, making my job so much easier!
Package