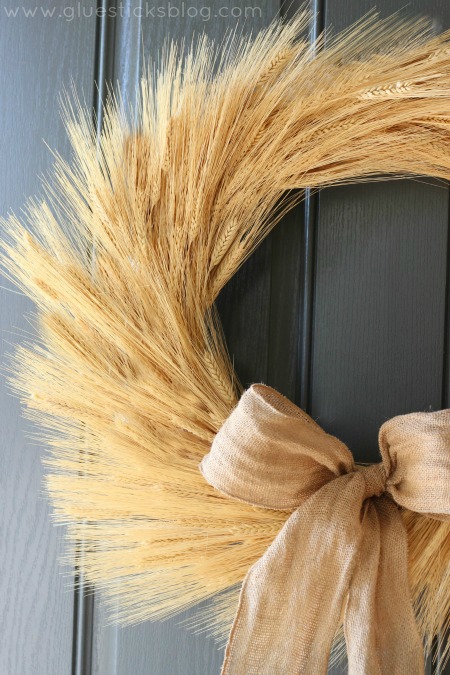 I love wreaths with natural elements like sprigs of leaves, wheat stalks, eucalyptus, etc. I decided to make myself a new fall wreath and create it entirely from wheat stalks. Nice and simple.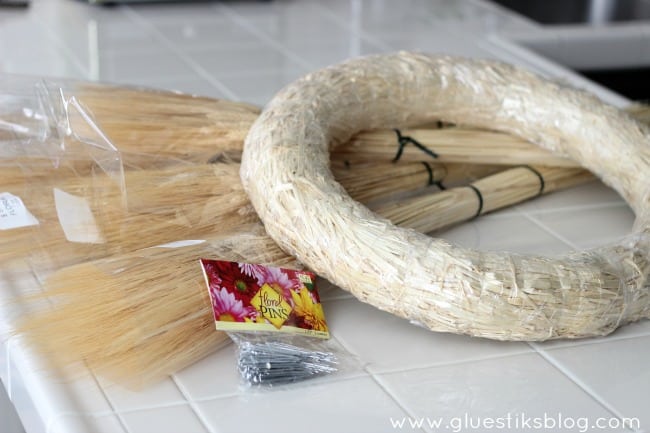 Inspired by  beautiful wreaths that I saw on Finding Home  and  On Sutton Place, I got started by gathering my supplies for my own.
18″ straw wreath form (kept in its packaging)
1 3/4″ floral pins
5 packages of wheat bundles
Wired burlap ribbon
I ordered my supplies from Hobby Lobby and the wheat was 50% off so that helped with the cost. I ordered 6 bundles of wheat, but 5 ended up being plenty for my 18″ wreath.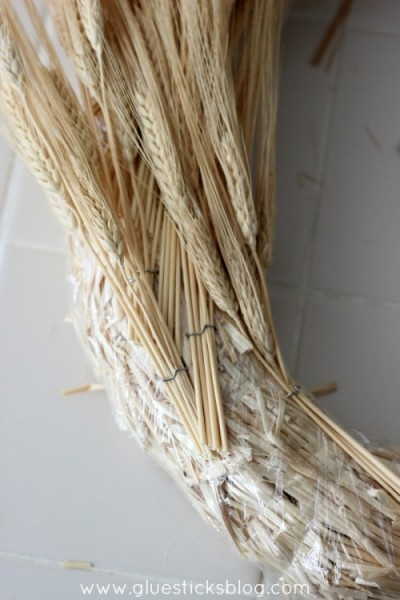 I cut about 12″ off of the bottom of each of the wheat bundles and began grouping small sections onto the wreath, pinning them as I went. I continued around the entire wreath and was careful to tuck it in to hide the pins when I came back to my starting point.
A quick coat of clear spray paint and a floral pin to secure a nice big burlap ribbon and it was ready to hang!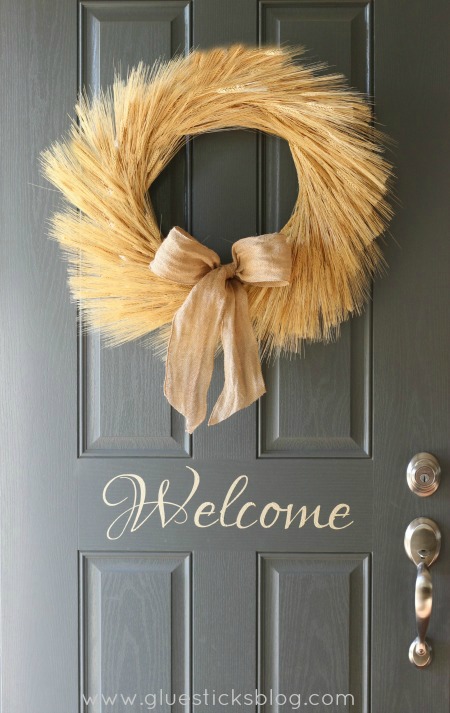 The weather here doesn't seem ready for fall, but my front porch is getting there!
Here are 5 More Natural Wreaths that I absolutely love!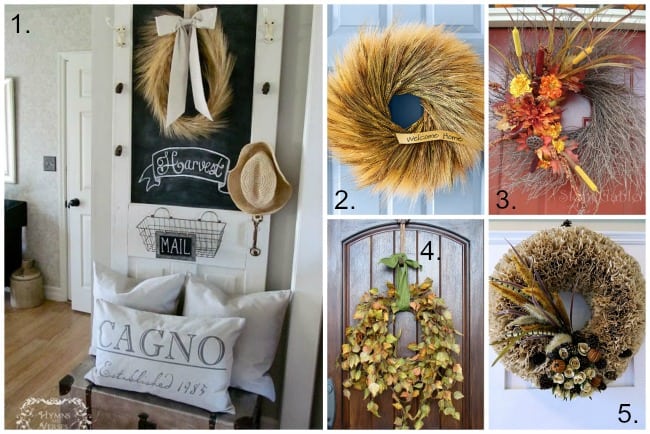 1. Hymns and Verses: Harvest Wheat Wreath
2. Better Homes and Gardens: Glittering Harvest Wreath
3. Stone Gable: Repurposed Wreath
4. The Gathering Place: Simple Front Porch
Welcome! I'm Brandy, mother to 5 darling kiddos and a cute black lab named Toby. My husband is in the Coast Guard so we've lived all over the place, turning each house into a home. I love baking, sewing, making cute things with my kids, and sharing what I've learned with all of you!