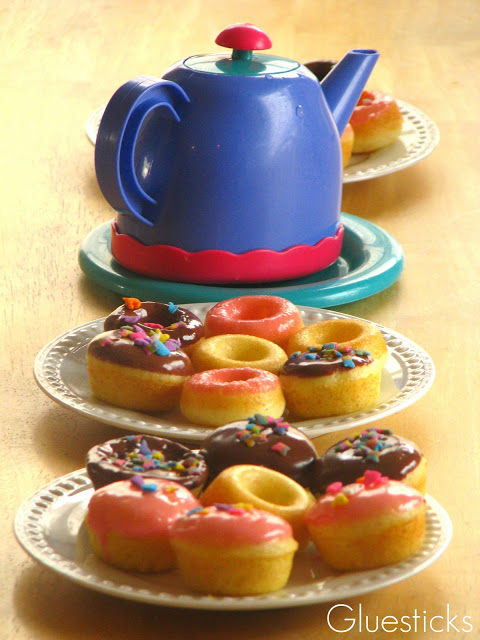 Kaylee has really been into baking lately. She loves helping me in the kitchen. We've used the easy bake oven a few times, but honestly, I HATE using that thing! It always sounds like a great idea, but the food has a weird texture and takes forever to bake. I decided to come up with some little baking ideas that she can REALLY help with.
First up….mini doughnuts!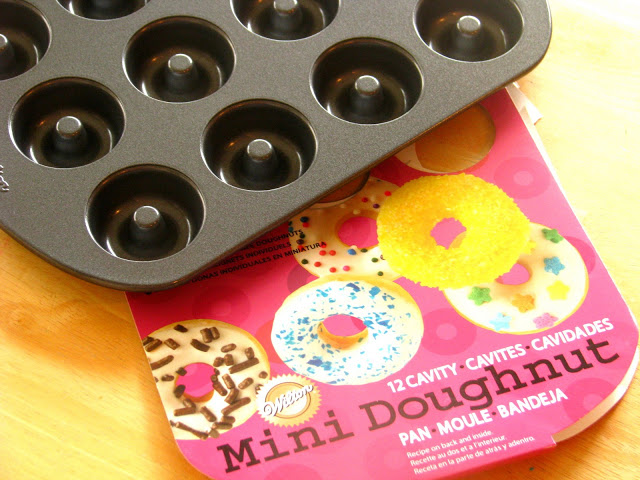 I found this mini doughnut pan at Hobby Lobby for $9.99, but I had a coupon so I got it for $5.99! I thought that was a great price. Each pan makes 12 mini doughnuts. We used the recipe on the back of the pan and were very happy with the results.
While the doughnuts baked, I suggested to Kaylee that a tea party would be fun. She bolted down to the basement toy room to get her things and set the table all by herself.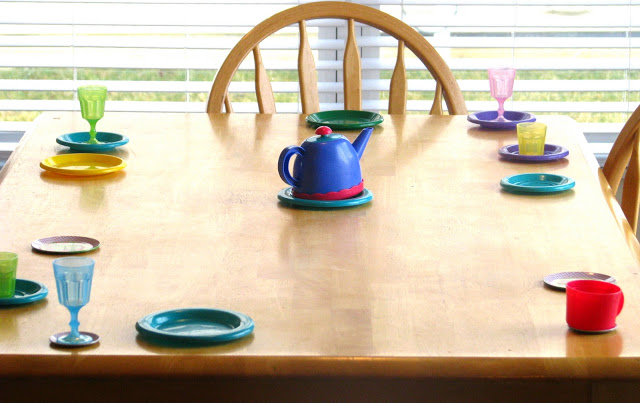 When the doughnuts were cool, we dipped them in glaze (just warm up store bought frosting in the microwave 10 seconds at a time until soupy and dip doughnuts in glaze. Let set up on a cooling rack),  and she added sprinkles.
We made a batch of pink lemonade and were all set.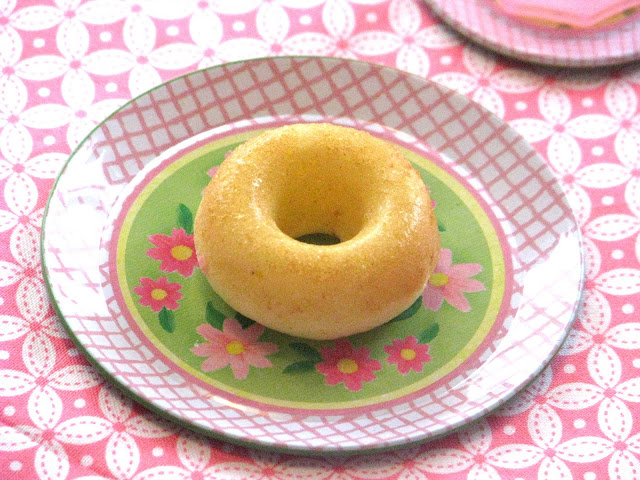 There was a tantrum or two since her brothers weren't quite catching the vision of her little feminine tea party and just wanted to scarf doughnuts.
But for the most part, it was fun! And she did such a great job putting it all together!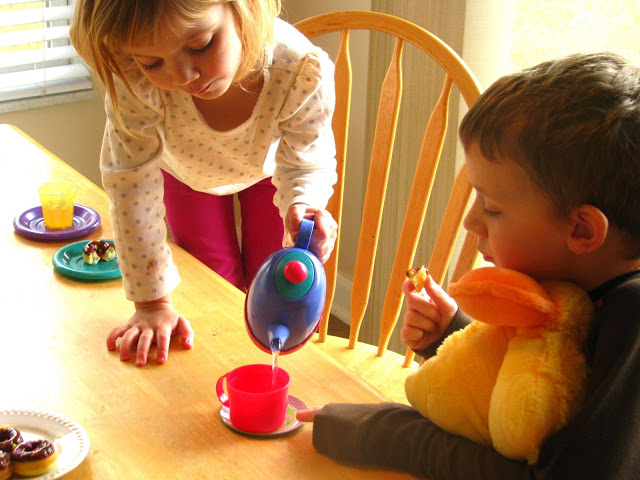 Mini Doughnuts
You could easily bake these in a mini muffin pan and dip the muffins in glaze. Yummy!
1 1/4 c. cake flour, sifted
1/2 c. sugar
1 1/4 tsp. baking powder
1/8 tsp. nutmeg
3/4 tsp. salt
1/2 c. buttermilk
1 egg
1 1/2 T melted butter
Preheat oven to 425 degrees. Spray pan with cooking spray.
In a large mixing bowl, sift together flour, sugar, baking powder, nutmeg, and salt.  Add buttermilk, egg, and butter and stir until just combined.  Fill each doughnut cup approximately 1/2 full.
Bake 4-6 minutes or until the top of the doughnuts spring back when touched. Let cool in pan 5 minutes before removing. Finish the doughnuts with glaze or sprinkles.
Makes 24 (ours made 36 donuts….weird)
Lemon Doughnuts
Omit nutmeg. Add 1/2 tsp. grated lemon zest. Mix and bake as instructed above.
Vanilla Glaze
1 c. powdered sugar
1 T. milk
1/2 tsp. vanilla extract (clear is best)
In small bowl, stir together sugar, milk and vanilla extract until sugar is completely dissolved.  Use immediately to glaze doughnuts.