Sadness, Anger, Disgust, Joy, and Fear. Get ready for a night of mixed "emotions" with an Inside Out themed movie night!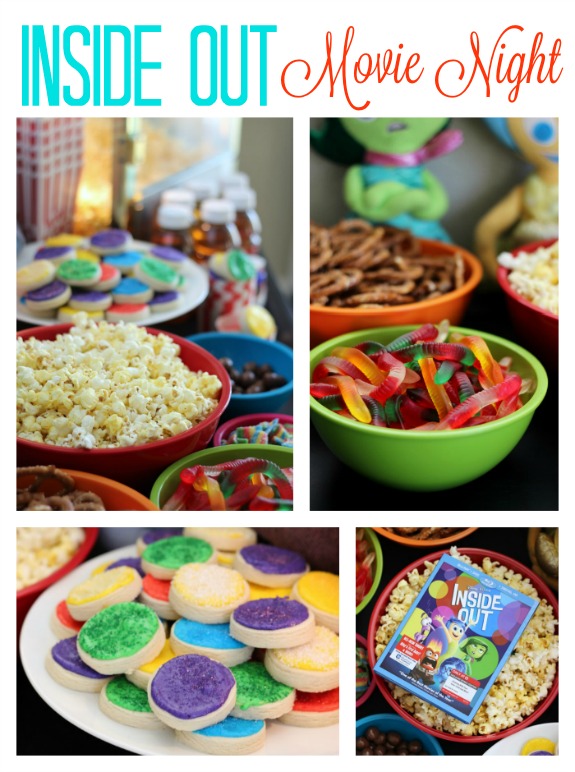 Have you seen Inside Out? We actually saw it twice in the theater and picked a copy on Blu-Ray as soon as it was released on Tuesday! We love all of those fun-loving emotional characters (my personal favorite is Disgust!) and couldn't wait to watch it again. A themed movie night was certainly in order because…
1: We LOVE any excuse to make popcorn over here.
2: It is a fun way to wind down from a busy day.
3: I had been wanting to try out a sugar cookie idea that I had been tossing around in my head.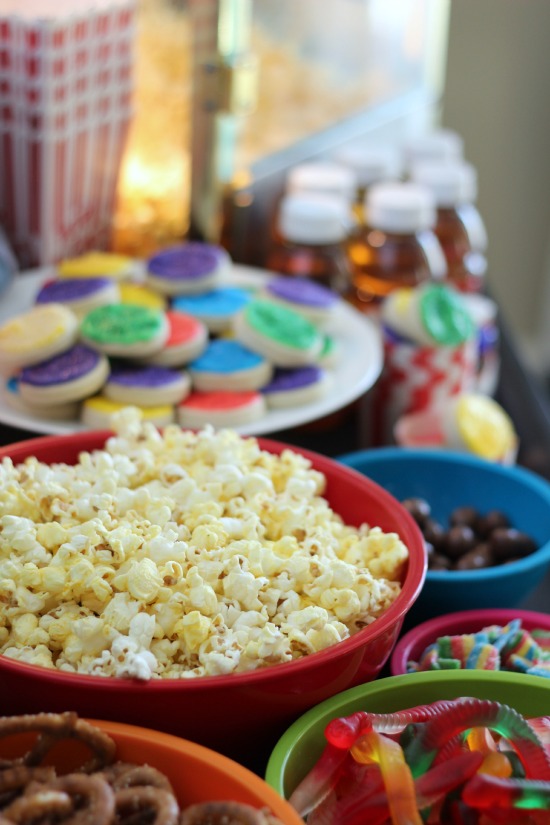 Derrick and I picked up all of the supplies we needed at
Target
while the kids were at school. It was fun going up and down the aisles and picking out things that we thought the kids would love.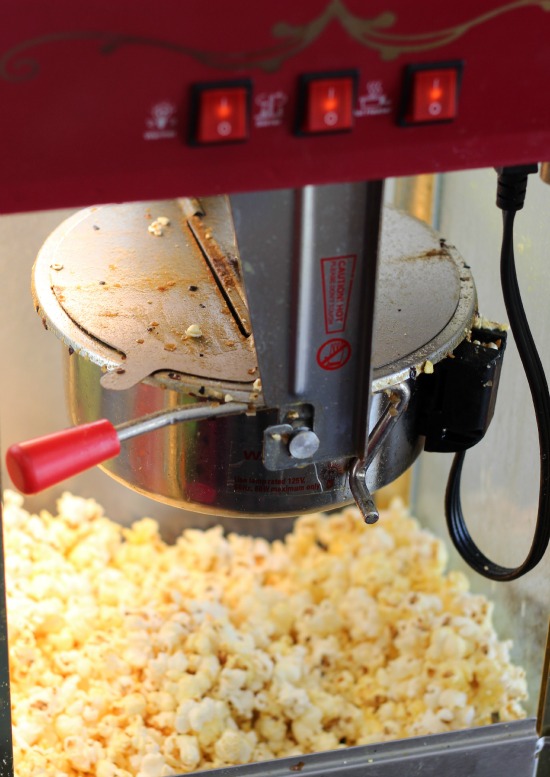 No movie night is complete without popcorn, and movie theater popcorn makes it even better. Our movie theater popcorn popper gets a lot of use—such a great investment 3 years ago!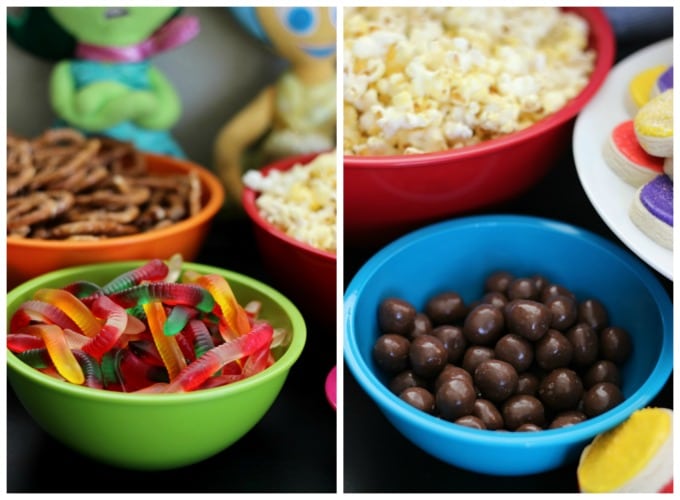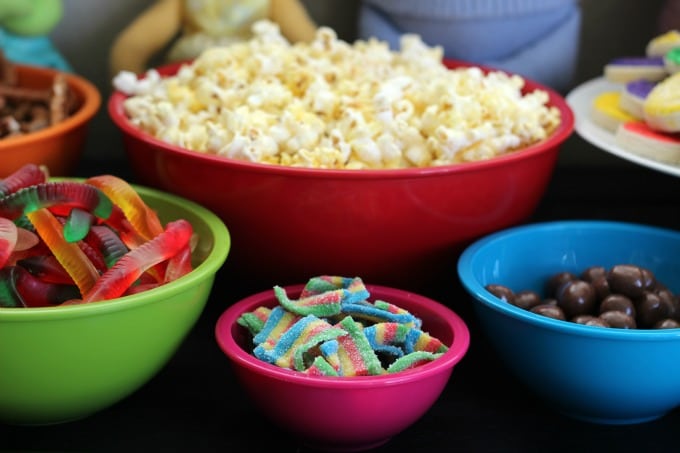 My kids love to mix candy with their popcorn. This is definitely something that they learned from their Dad. We picked up an assortment of their favorites and made sure to grab some caramel chocolates. It's a nice sweet and salty combo when mixed with popcorn.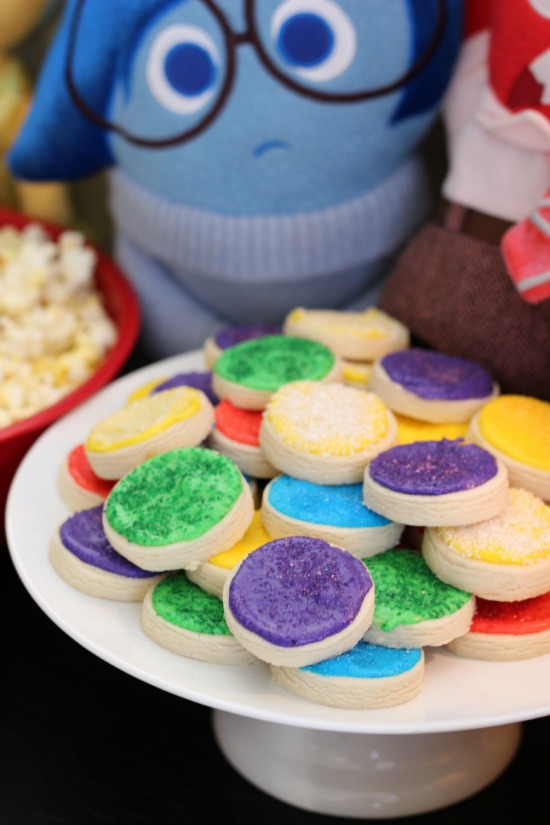 Remember how I said I had been tossing around an idea for sugar cookies? I used a tiny round cookie cutter to make memory orb cookies! I even made a few with white sparkles to be "core" memories. My kids liked finding those ones.  You can find the recipe at the bottom of the post.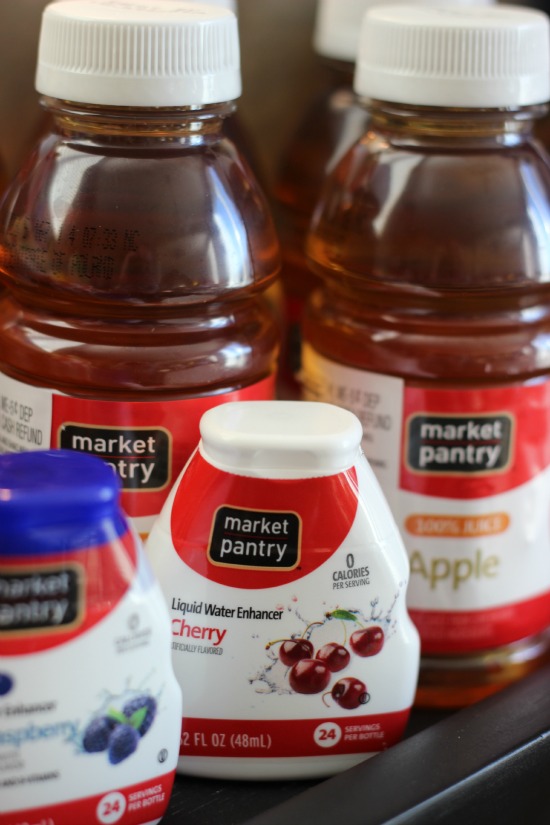 For drinks I set out 100% apple juice, water, and a couple small bottles of water enhancer in Blue (Sadness) and Red (Anger). When mixed they make Purple (Fear)! The kids had fun making their own flavored water.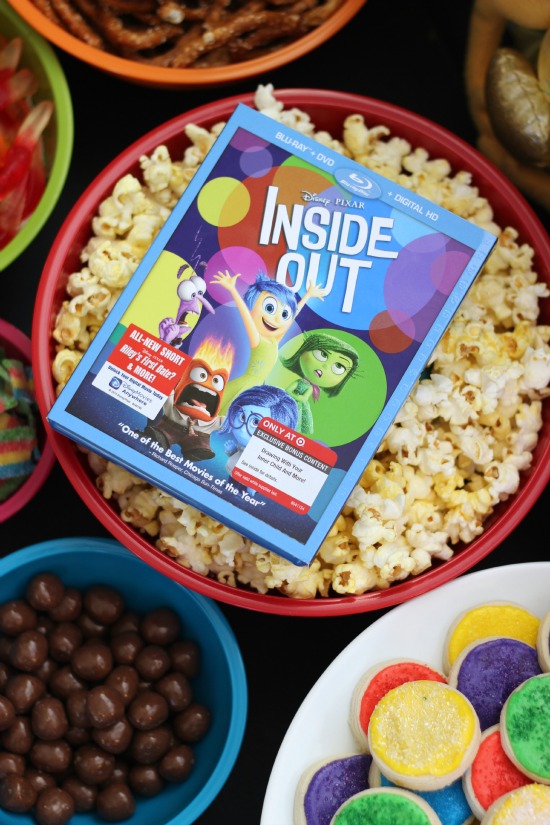 The kids grabbed their favorite plush characters that we've had since the movie first came out during the summer and were all set to begin
the show
!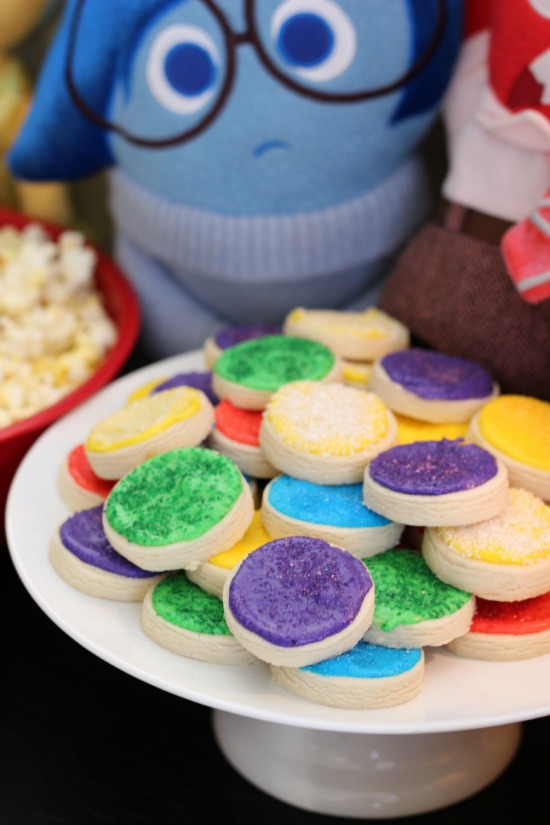 Memory Orb Sugar Cookies
gluesticksblog.com
1 c. butter, softened
1/2 c. shortening
1 1/2 c. sugar
1 egg
1 1/2 tsp. vanilla
2 tsp. almond extract
4 1/2 c. flour
1/2 c. corn starch
2 tsp. baking powder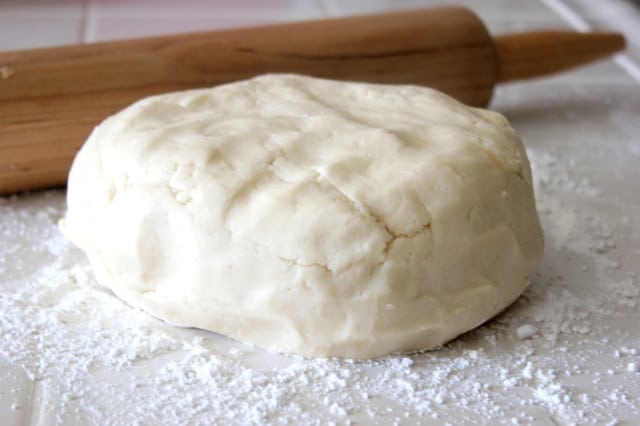 In a large mixing bowl combine butter, shortening and sugar. Beat until fluffy. Add egg, vanilla and almond extract. Add baking powder. Sift in and flour and cornstarch until mixed thoroughly.
Lightly flour your working surface and divide dough into two sections to make it easier to work with.
No refrigeration necessary.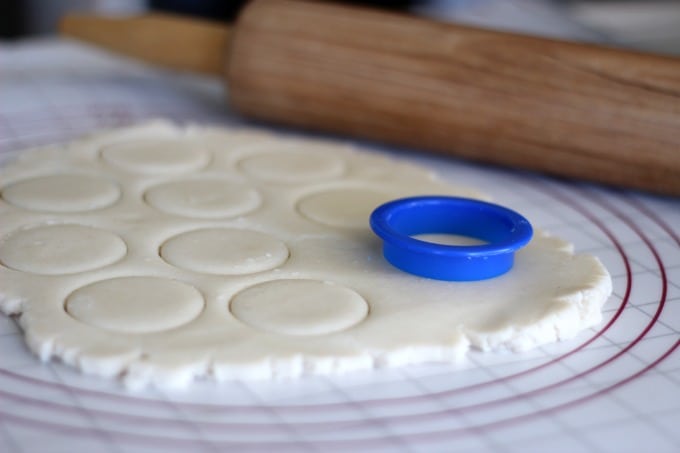 Roll dough out to  desired thickness (I usually do 1/4- 3/8″) and cut into shapes.  Add flour to dough if it feels too sticky but a nice soft dough is what you want. Carefully transfer cut out cookie shapes with a spatula to a baking sheet.  Bake baking sheets at 325 degrees for 10-12 minutes.  Cookies will be soft. Let sit on baking sheet for 5  minutes before carefully moving to a cooling rack. Cool completely before frosting.
It's best to put uncooked cookies on cold baking sheets before baking to keep the dough firm. If you have enough baking sheets to not have to re-use them between batches that is the best way to go. Otherwise, just make sure the baking sheet has cooled completely before putting more cookies on it.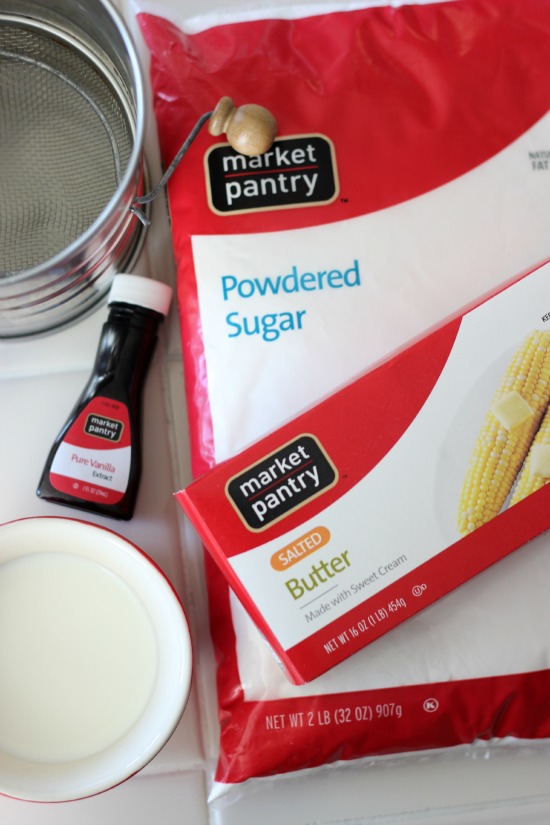 Vanilla Butter Cream Frosting
1/2 c. butter, softened
3 c. sifted powdered sugar
1 tsp. vanilla
3-4 T. milk
Whisk ingredients together until smooth. Add more milk (if desired) 1 tsp. at a time until frosting reaches desired consistency.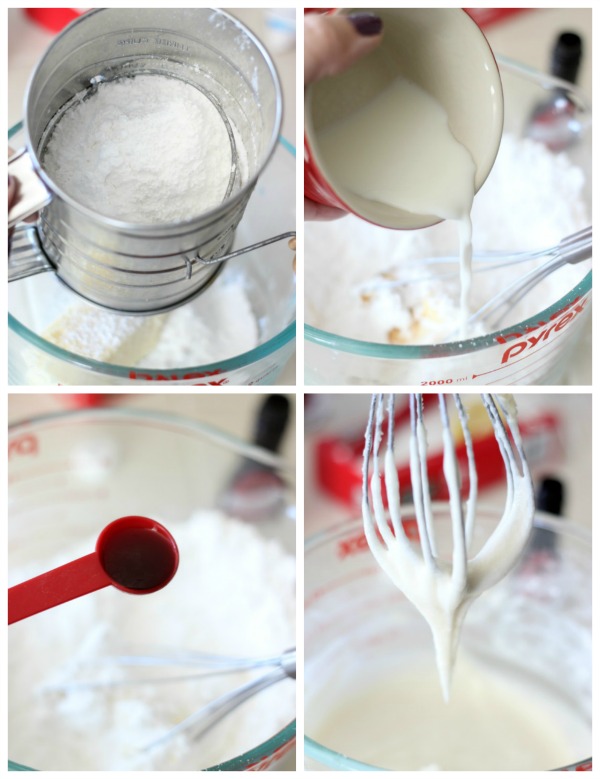 Divide frosting into 5 small bowls.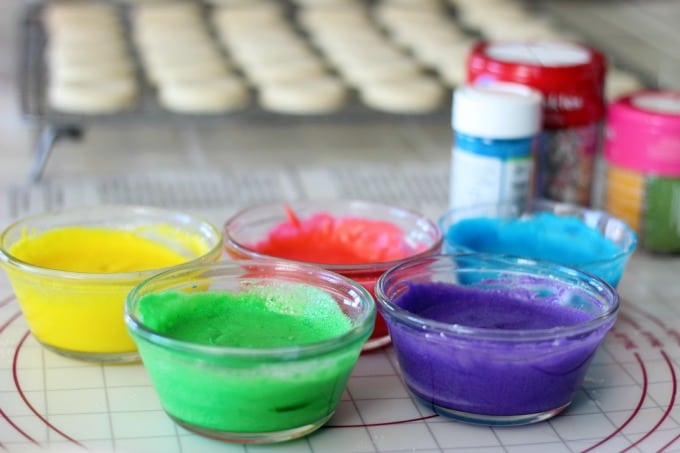 To easily achieve bold colors, use concentrated food coloring gel.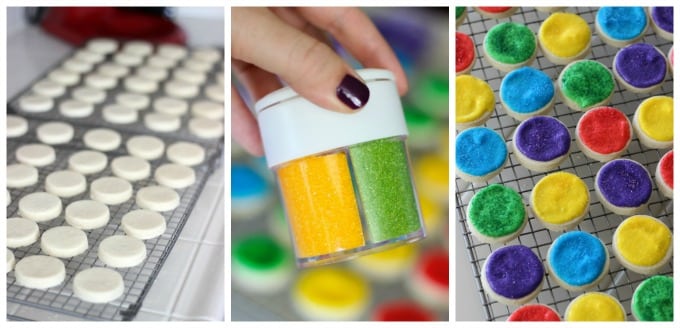 Spoon a small amount onto each cookie and push frosting to the sides. Sprinkle with coordinating colored sugar and allow to set. The frosting may be a little runny, but will set up enough to stack cookies after an hour or so.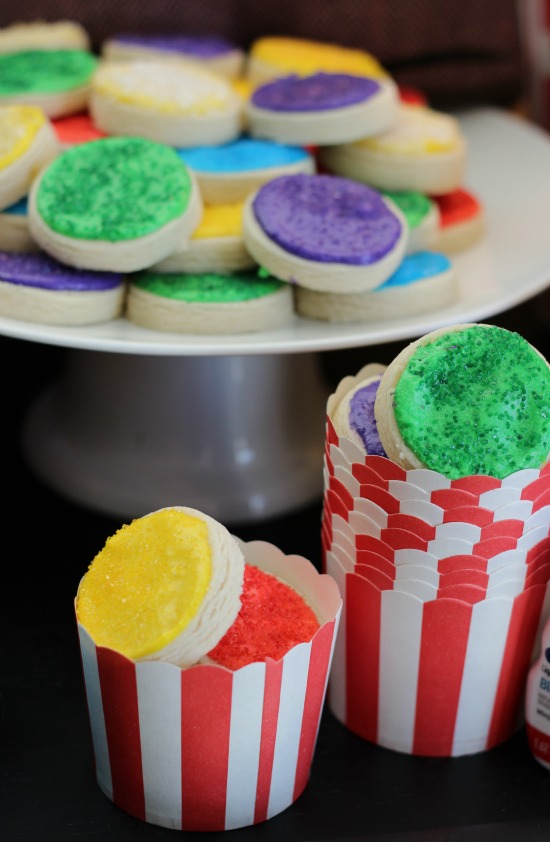 Store in an airtight container. Makes about 6 dozen (1.5″) cookies.
Welcome! I'm Brandy, mother to 5 darling kiddos and a cute black lab named Toby. My husband is in the Coast Guard so we've lived all over the place, turning each house into a home. I love baking, sewing, making cute things with my kids, and sharing what I've learned with all of you!