I'm sharing how I made a travel game for the holidays with Goldfish® crackers  as part of a sponsored post for Socialstars. #GoldfishCrowd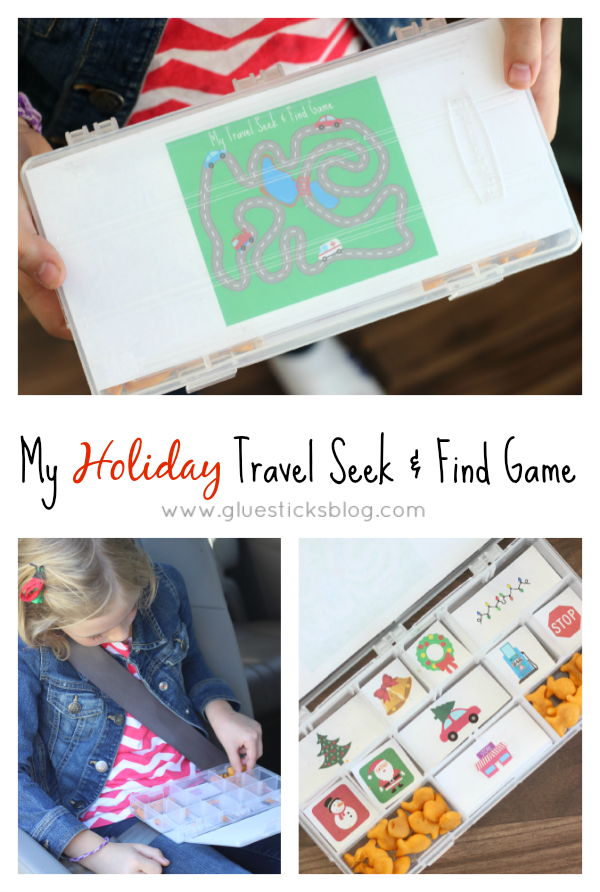 Can you believe that the holiday season is already upon us again? Do you have any travel plans for Thanksgiving or Christmas? Do you travel a lot during the holiday season to get to events and activities? We live kind of in the middle of nowhere. Our community has beautiful parks and homes, but no stores or cultural events within a 30 minute drive. That means that we do a lot of driving. This year we are heading to Southern California a couple of times between now and January so I decided to step up my game in the "road trip activities department" for the kids!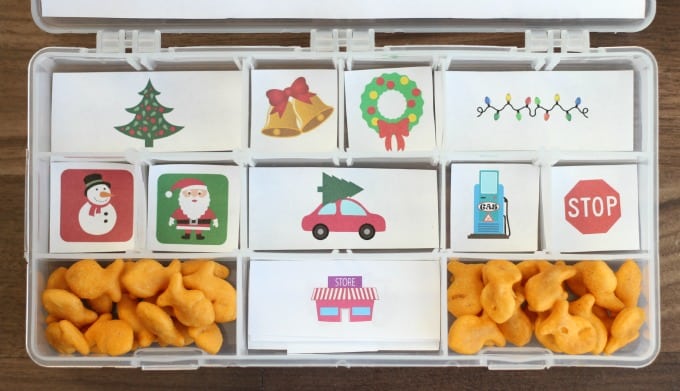 This little seek and find game was so easy to put together, and I'll show you how!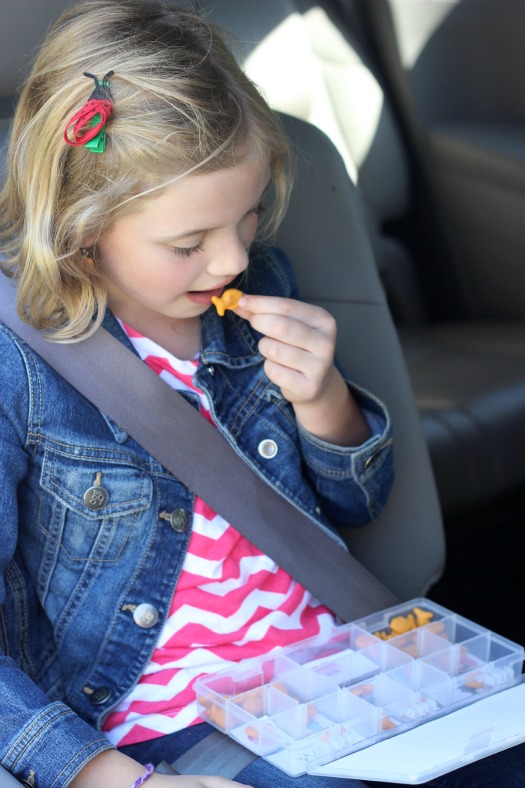 Kaylee was the first one to have a chance to try it out. We made a special trip to a pottery studio and got and early start on some homemade Christmas gifts over the weekend!
We had a 45 minute drive each way and she had fun finding the different road signs and sights as we made the trip. She also enjoyed snacking on the Goldfish® crackers that we used for markers. Each time she would find one of the signs, she'd mark it with a Goldfish cracker (and eat an extra one for herself 😉
I love having kids that get as excited about homemade activities as much as I do! Here's to a homemade holiday season!
Until next time!
Where will your Goldfish crackers travel this year?
Did you know Goldfish snacks has a #GoldfishTalesPromotion going on? Now through 11/30 you can create a photo or video that shows off Goldfish crackers in a Small World theme via Twitter or Instagram with the hashtag #GoldfishTalesPromotion to enter. Posts using #GoldfishTalesPromotion may appear in the gallery on GoldfishSmiles.com No Purchase Necessary. Open only to 50 US/DC residents 18+. Ends 11/30/15. Official Rules and more at www.GoldfishSmiles.com. Void where prohibited.
My Seek and Find Travel Game
gluesticksblog.com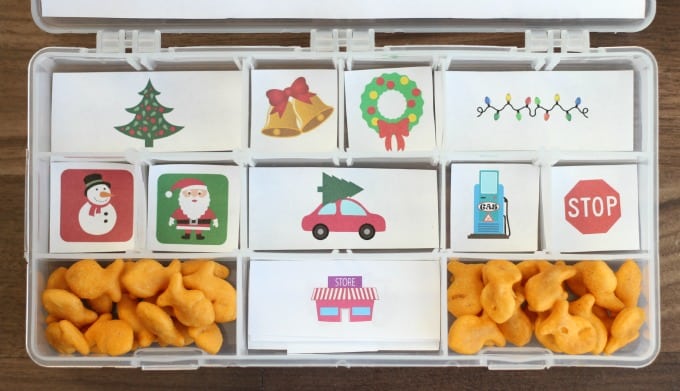 I've created a printable that includes both holiday themed icons PLUS everyday icons. They all fit in a small plastic notions box!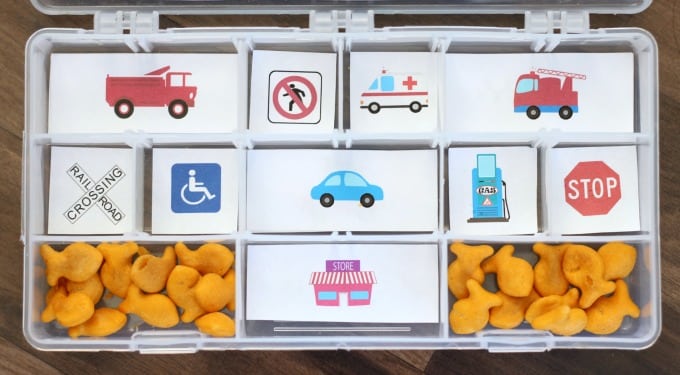 The bottom side compartments work great for storing a serving of
Goldfish
crackers. The center (bottom) compartment stores the extra icons that you aren't using. Simply print out the sheet below and cut to size.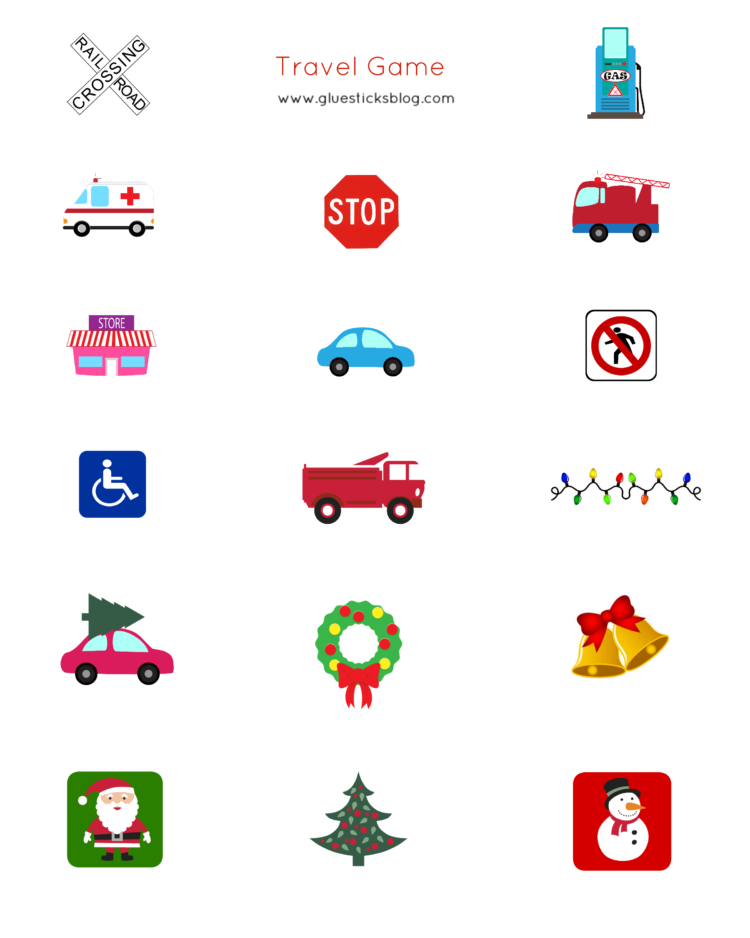 You will also find a print out for a cover to attach to the underside of the lid of you box (optional). Print and  cut to size.