Beads, charms, buttons, fabric or glitter. The ways to jazz up flip flops are endless! Here's a collection of creative ways to add a bit of flair to a pair of flip flops. Get the girls together and make some today!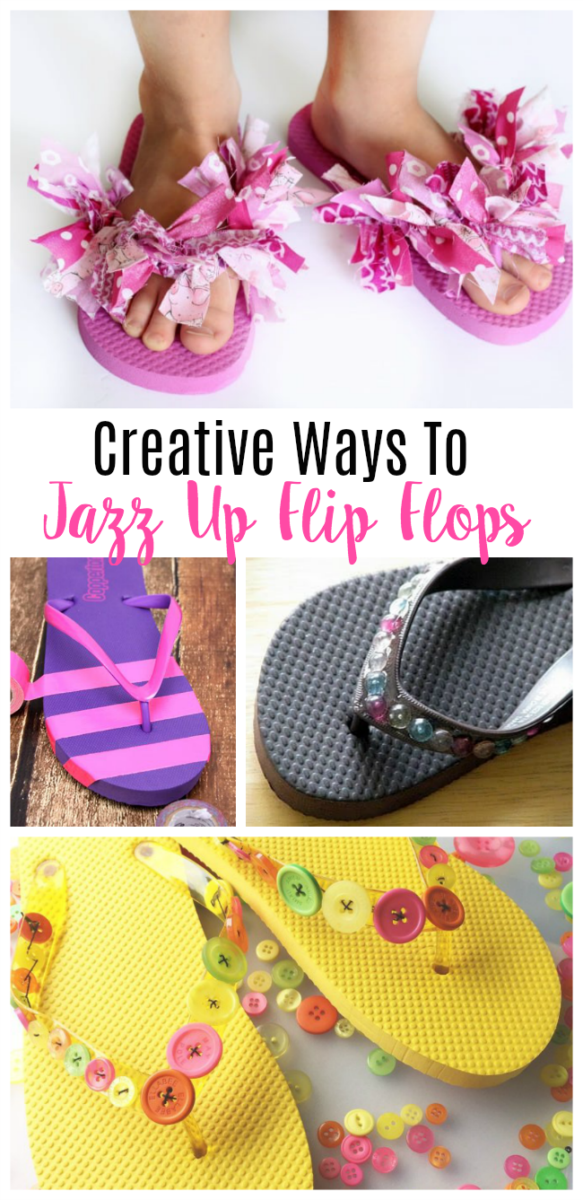 Kaylee LOVES flip flops. She is always wearing a pair of them…usually her own, but not always. I went to Target to get her another pair and they didn't have anymore in her size that were girlie colors. I love brown, so I went to the boy's section and got her a pair of brown ones and figured we jazz them up a bit.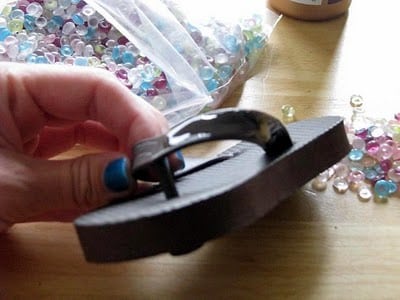 I cut the back strap off because she likes to put the flip flops on herself. The back strap just gets in her way.
My friend, Lisa, gave me a bag of these fun little embellishments a few years ago. I'm not sure what they are called, but they are great! I've used them for cards, church handouts, a couple of scrapbooking pages, and I still have a TON left. They were perfect for these little flip flops.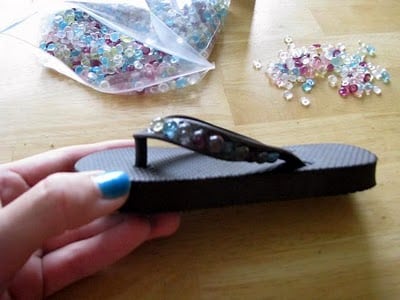 I covered the strap with some permanent bond glue. It takes about 8 hours to dry, but those little pretties are not going to come off. Ever. Then I randomly stuck the embellishments on and let them dry.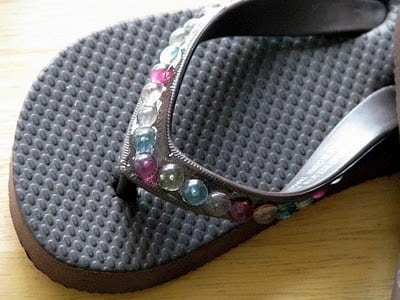 How easy is that? I think I need a pair for myself. My brown ones have seen better days. I don't know why I hang onto them so long, they are cheap!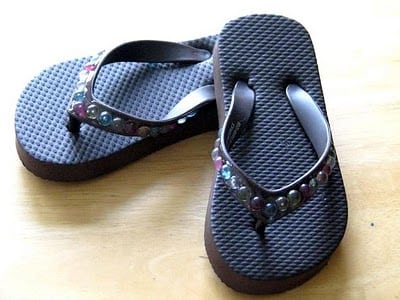 Here are more ways to decorate flip flops!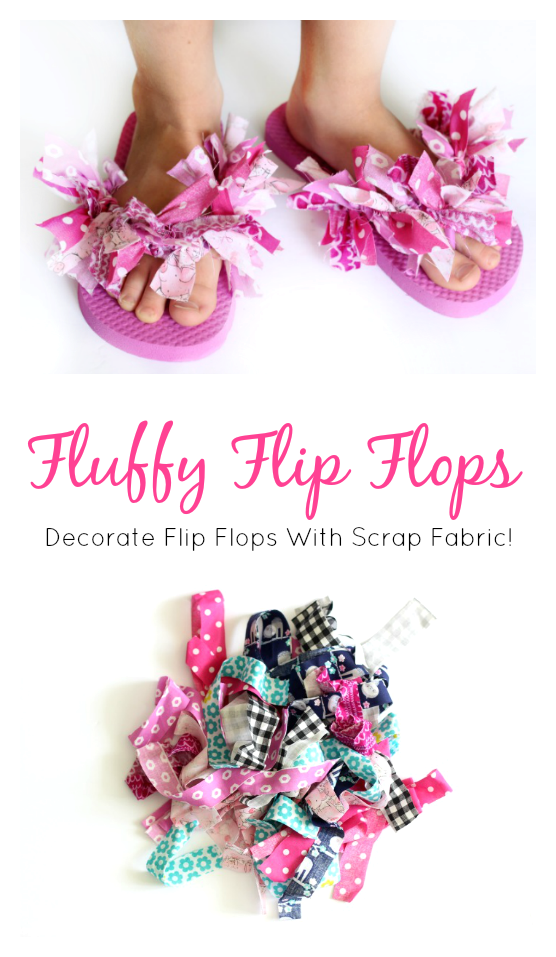 Decorate flip flops with scrap fabric to make these fun and funky "Fluffy Flip Flopsâ€. A quick and easy summer camp project for girls and a great way to use up fabric scraps. Create patterns or tie the strips on randomly, the choice is yours!
Button Flip Flops from Buttons Galore and More
Buttons are hand stitched on to flip flops for a fun and colorful addition! I love that they are stitched instead of glued. They'll definitely last longer this way!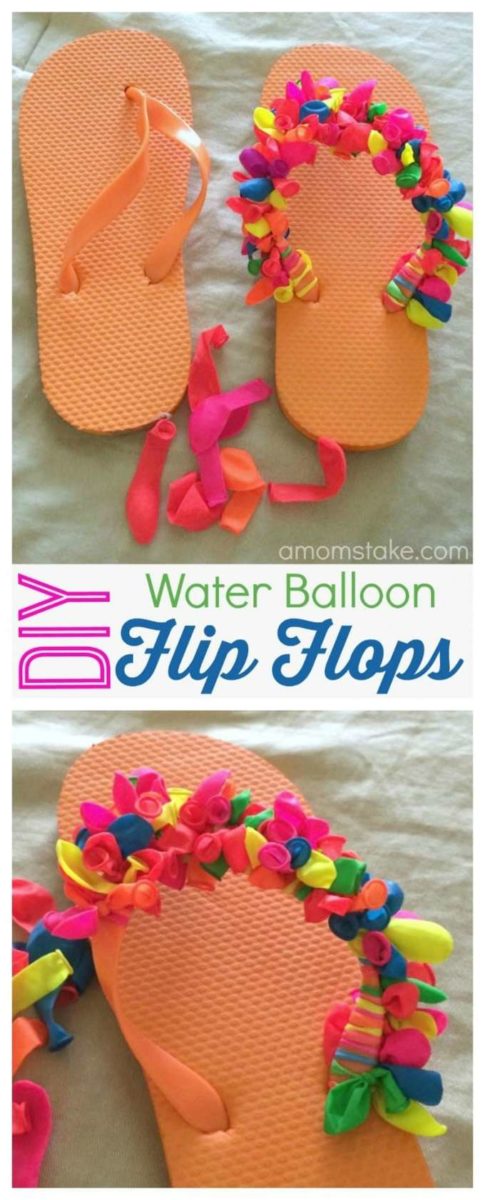 Water Balloon Flip Flops from a Mom's Take
You can tie water balloons onto flip flops, who knew! So fun, waterproof, and colorful.
Decorated Tape Flip Flops from Momtastic
Decorate flip flops with washy or duct tape for a simple craft activity for teens and tweens.
Faux flowers, thread, handkerchiefs, balloons, duct tape, glitter and more. 12 more ways to jazz up flip flops for the summer!