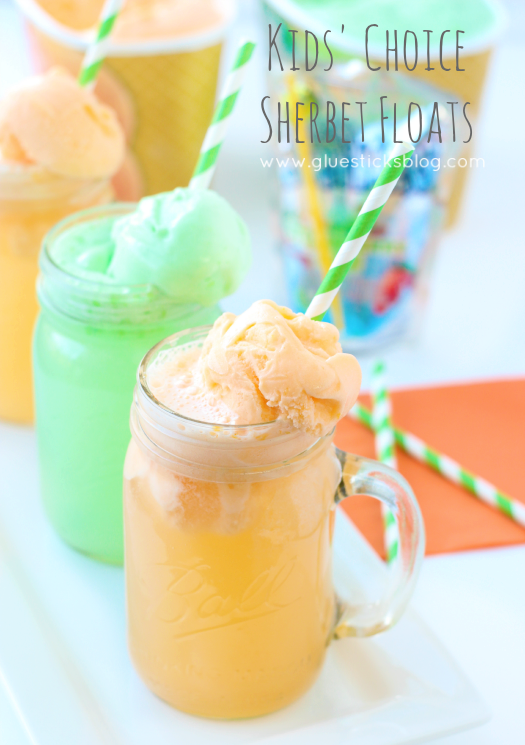 One of my favorite drinks is a sherbet float. What is a sherbet float? Juice, lemon-lime soda, and two scoops of sherbet. So flavorful and refreshing! My favorite is raspberry, but my kids like lemon and orange. These are fun for kids to customize and would be great to serve at a party! We picked up enough supplies to make them while we watch the Kids' Choice Awards this weekend!
Start with 1 scoop of sherbet. This will also determine the color your float will end up being.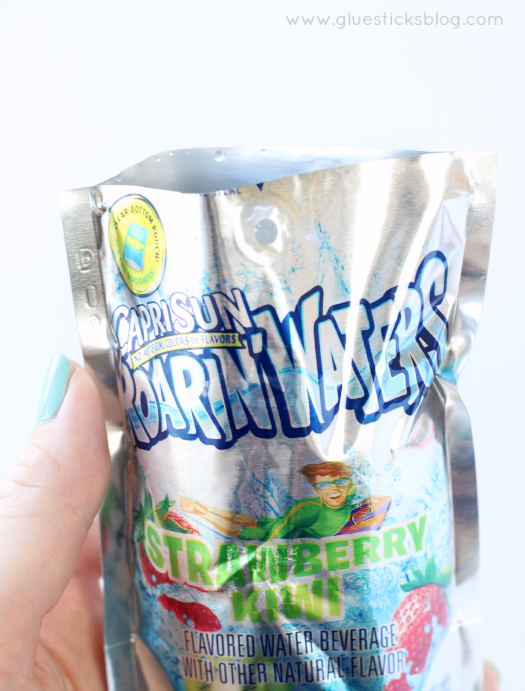 Cut open a pouch of Capri Sun Roarin' Waters and pour over the scoop of sherbet.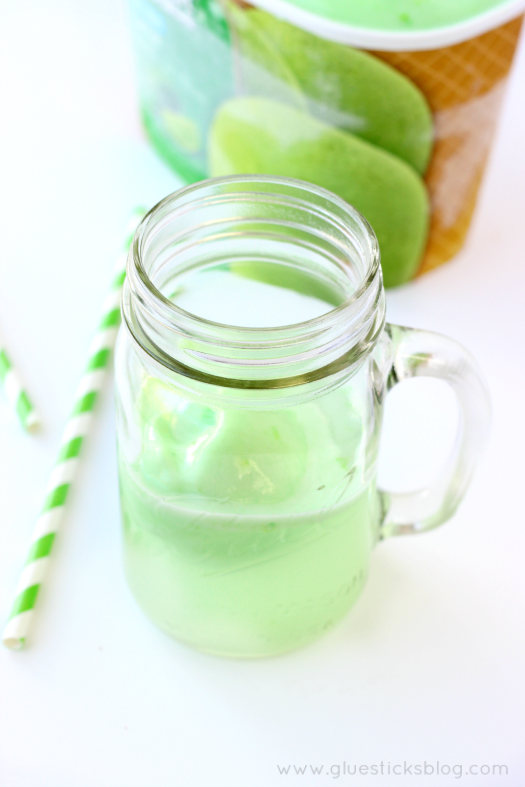 You can use other types of juice drinks too, but I like the Capri Sun Roarin' Waters varieties because they are clear and don't change the color of the float.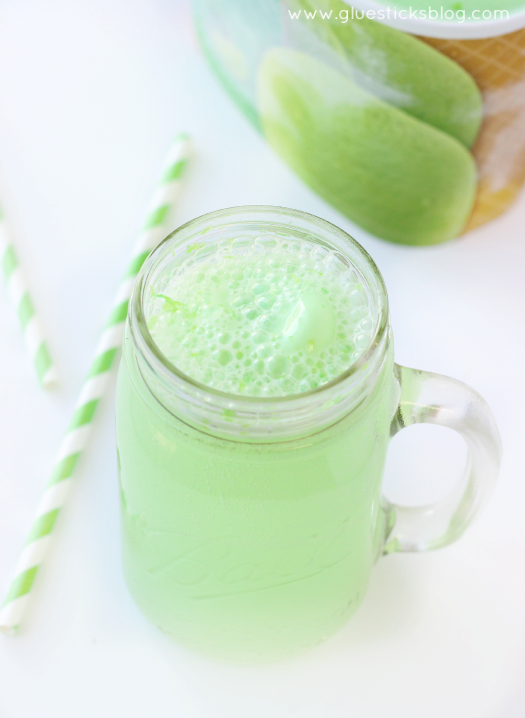 Top off with lemon-lime soda to add some fizz.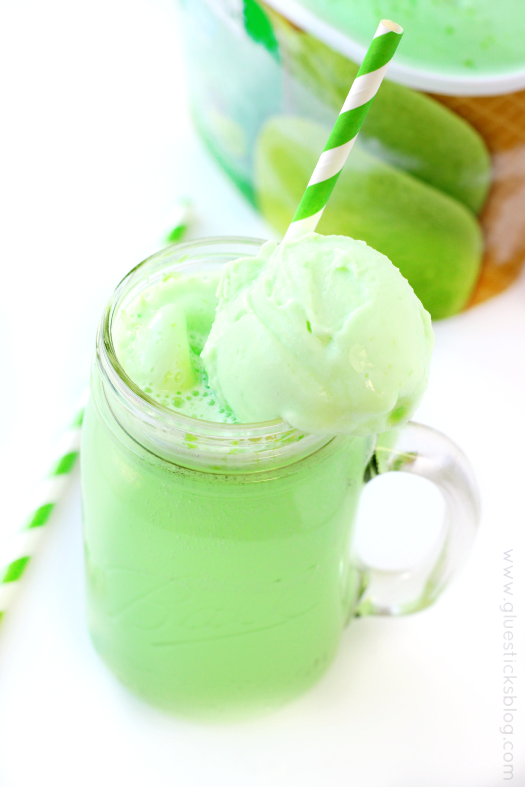 Add one more scoop of sherbet and a straw!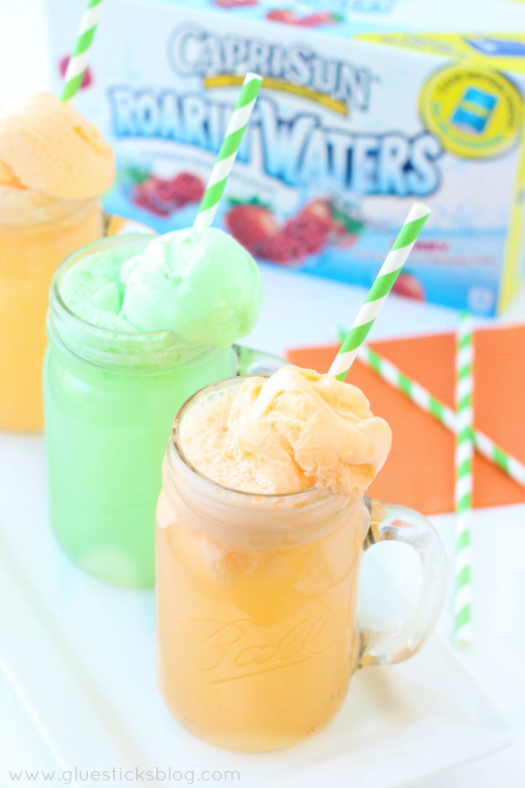 Aren't they fun? Such a refreshing treat!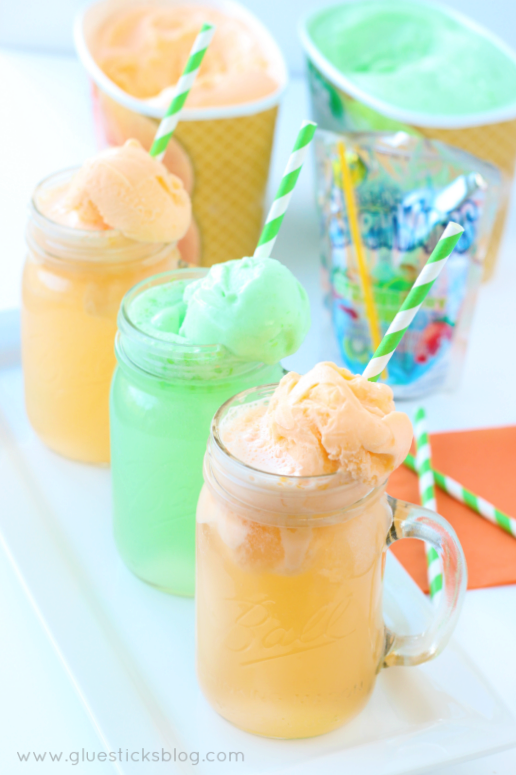 #KidsChoiceDrink #CollectiveBias