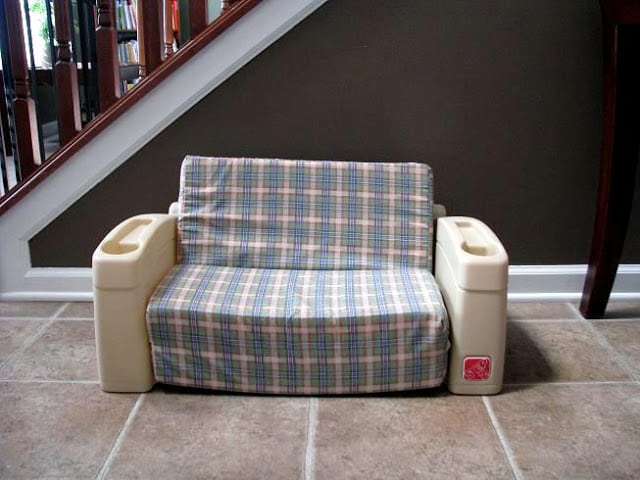 So this was my first re-upholstery project. I started small, lol. A friend gave this little couch to us recently, and while it was in excellent shape and super clean… it needed a make-over. It was the perfect size for Kaylee and we've been wanting to get her a little chair anyways.
I bought a yard and a half of one of my favorite fabrics at Joann's and a can of Krylon Fusion spray paint (for plastic) at Walmart.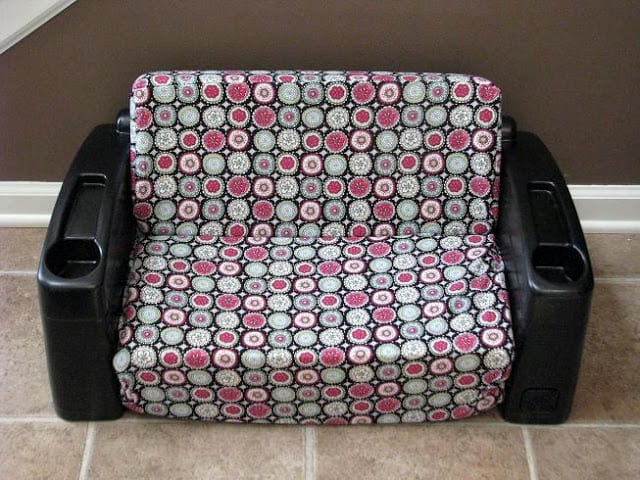 I used the old slip cover as a pattern. The only tricky part with making the new slipcover was figuring out the pivot points (where the foam wedges meet so that it folded up correctly), but it ended up being a lot of fun and easy to do.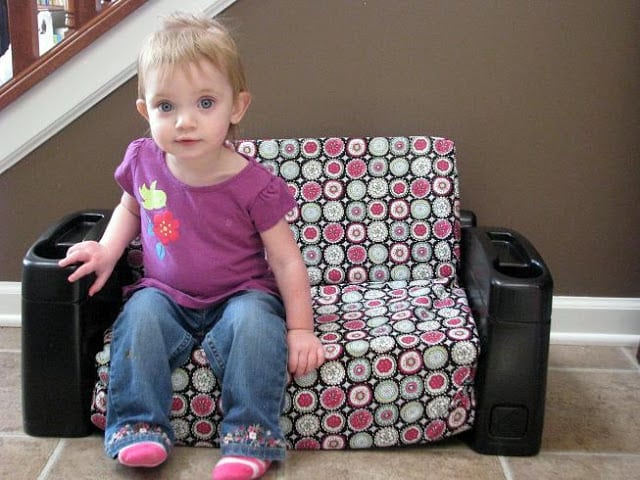 She loves it! Look at those little cup holders—perfect for movies in our basement….which is almost finished!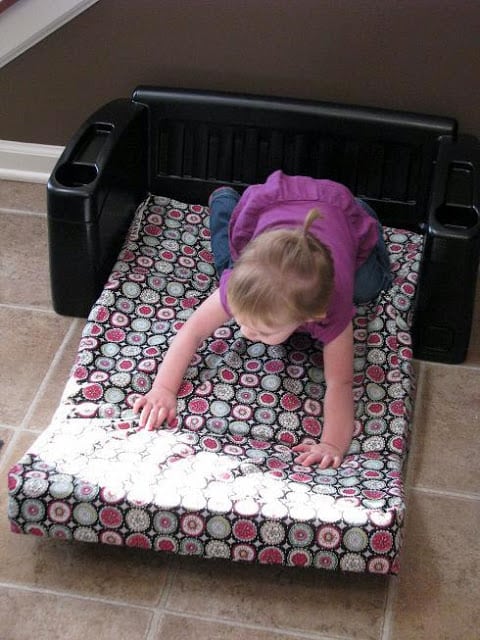 Checking out the fold out feature 🙂
Amazing what a little paint and fabric can do!
Welcome! I'm Brandy, mother to 5 darling kiddos and a cute black lab named Toby. My husband is in the Coast Guard so we've lived all over the place, turning each house into a home. I love baking, sewing, making cute things with my kids, and sharing what I've learned with all of you!