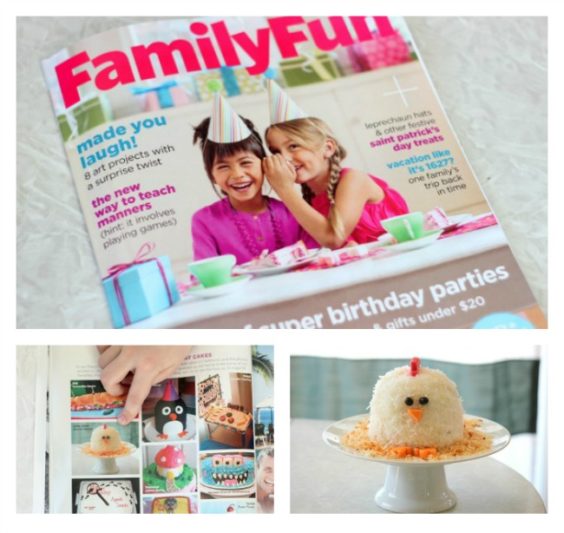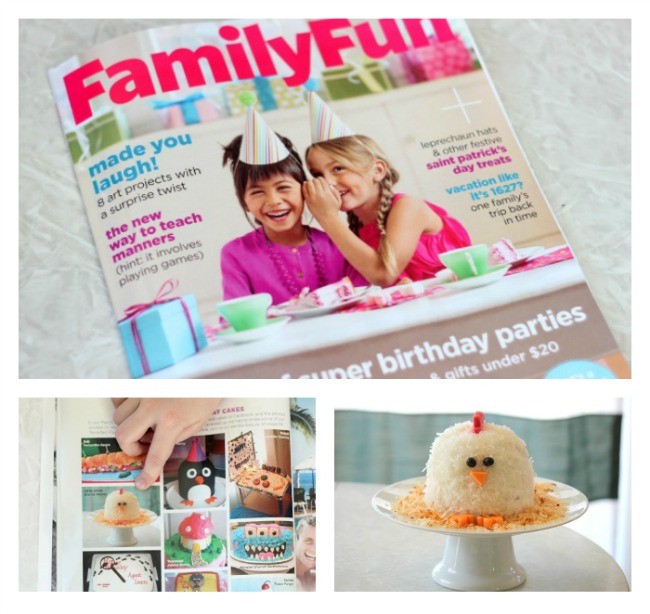 Have you had a chance to check out the March issue of Family Fun yet? It is chalked full of birthday party and cake ideas! There is even a page of reader submitted cakes and I was thrilled to make the cut! The little spring chicken cake that I made for Ruby's 1st birthday was one of my favorites because it was so simple and basic!
It is always an honor to be featured ANYWHERE. I'm always thrilled, but it really made my week to see my cake in a magazine that I have subscribed to for years!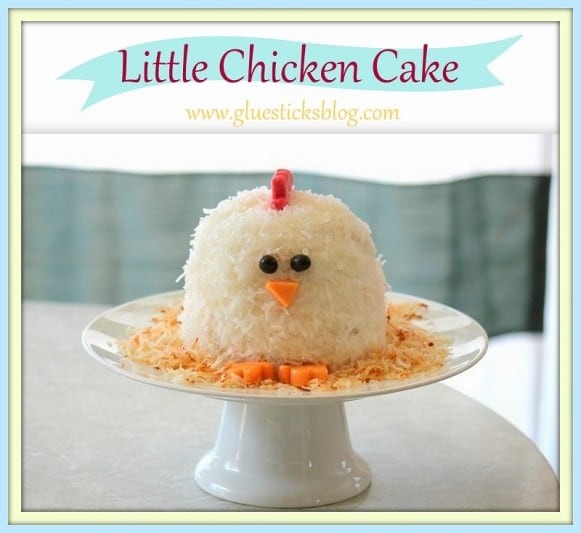 Ruby has always had a thing for chickens which is great because we live in an area where they wander free so she gets to see them in random places like side walks and parking lots.
You can find all of the details for this little spring chicken cake and how I made it here!