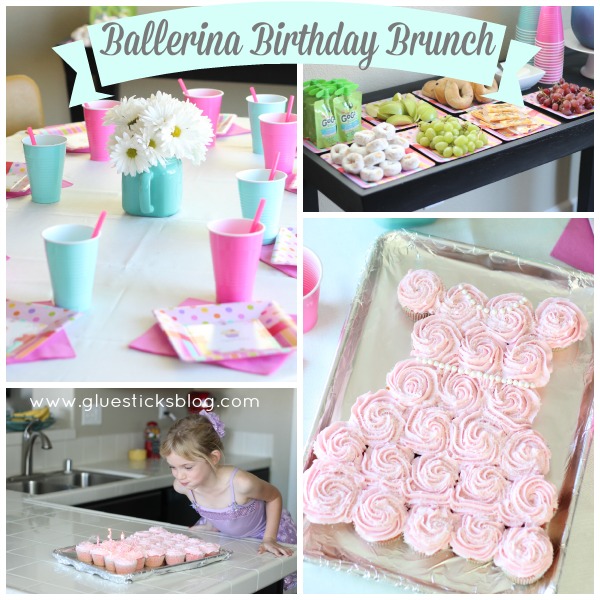 My Kaylee girl is 6 years old! What a beautiful young lady she is, inside and out. She loves to dance so a ballerina birthday party seemed fitting. I really wasn't up to planning an entire party with games and activities (last year it rained during her swim party and we had 18 kids (EVERYONE we invited showed up) in our house going CRAZY….shudder), but I recently won a "dance birthday party" at a church auction which meant I only had to plan the food! My friend, Monique, came and taught the girls ballet. Let me show you the easiest birthday party ever. It was flawless start to finish and the girls had a wonderful time!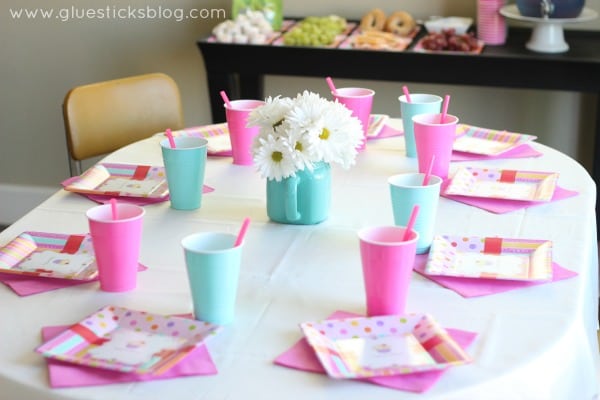 I purchased all of my party supplies at Party City. It is my favorite store and never disappoints. Coordinating napkins, plates, cups and even a new table cloth for a bargain.
My cute centerpiece was a mug I scored for $3.97 at Walmart and I added fresh daisies.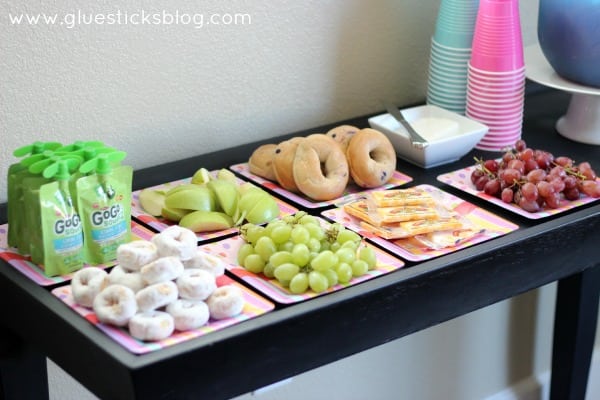 Kaylee invited 7 of her closest friends (plus Ruby) over for a "Ballerina Brunch". The brunch began at 10am with mini bagels and cream cheese, mini donuts, grapes, apples, cheese, applesauce pouches, and pink lemonade.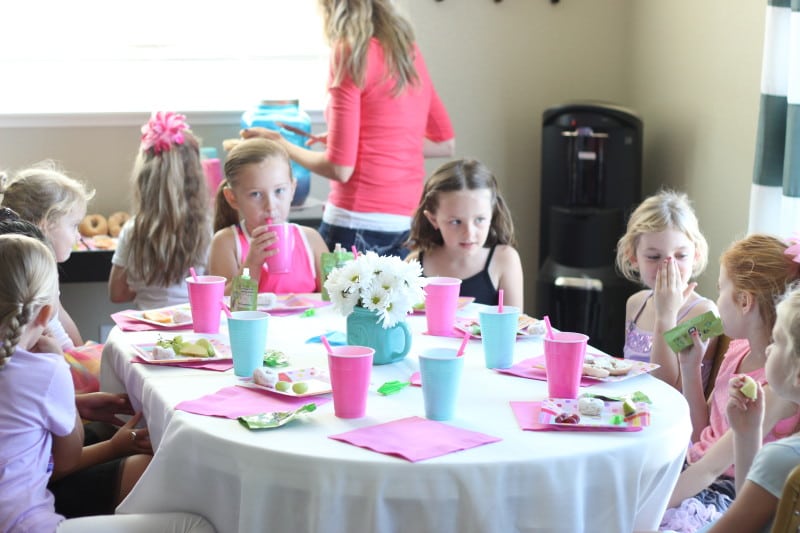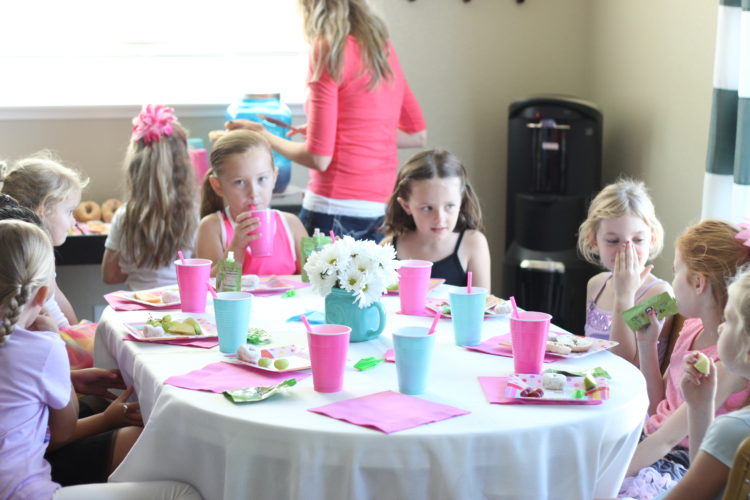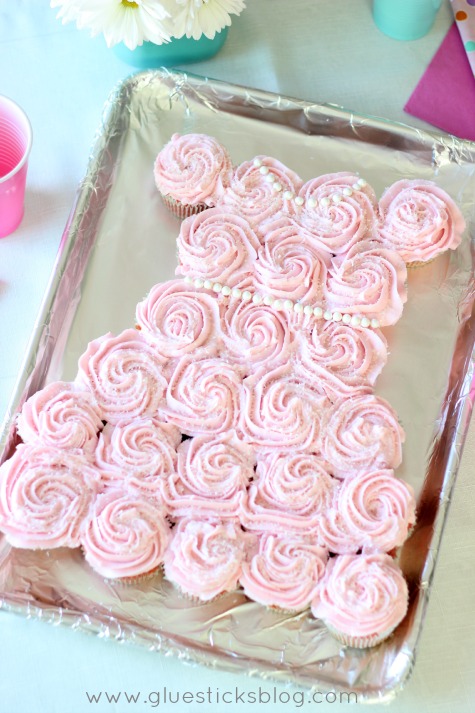 Then we had cake.  Just tiered cupcakes in the shape of a dress. I used edible pearls for the details and some sparkle sugar to add some shine.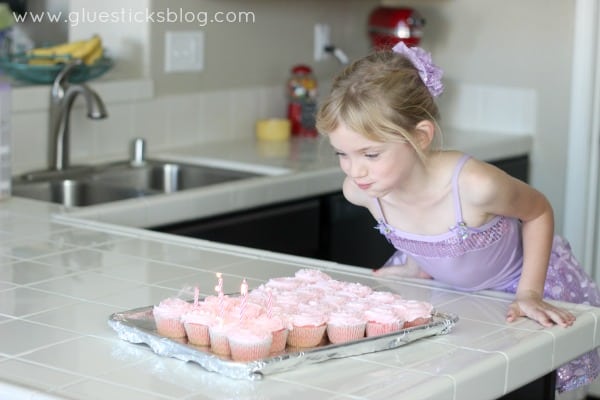 The girls played for awhile and then Kaylee opened presents.  Miss Monique came at 11:00 am to teach the girls some ballet positions and an easy routine.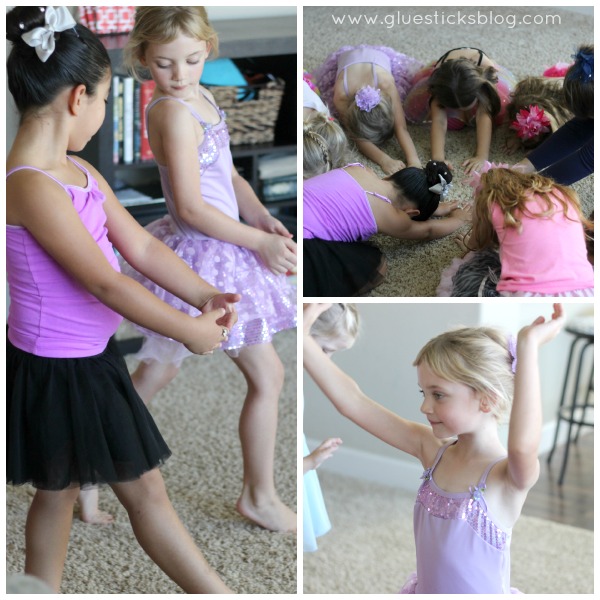 They had a great time and it was just the sweetest thing to watch them gracefully move around the room. Monique taught them a cute routine to perform when their parents picked them up.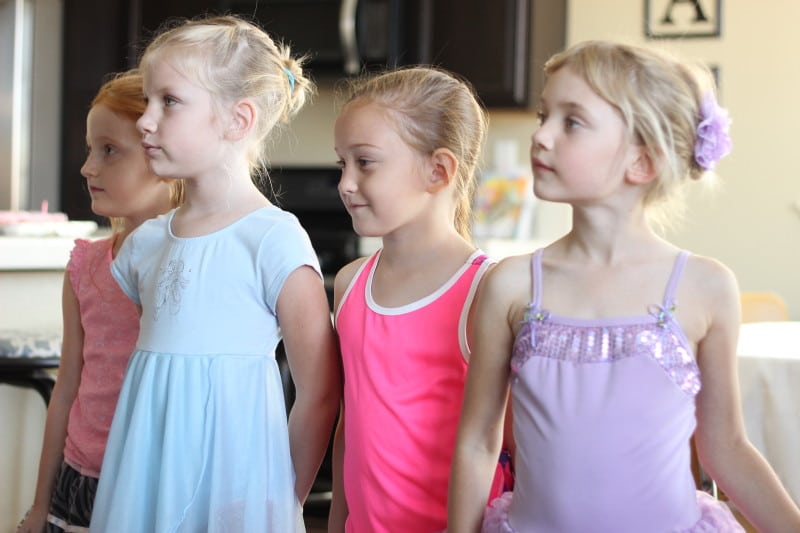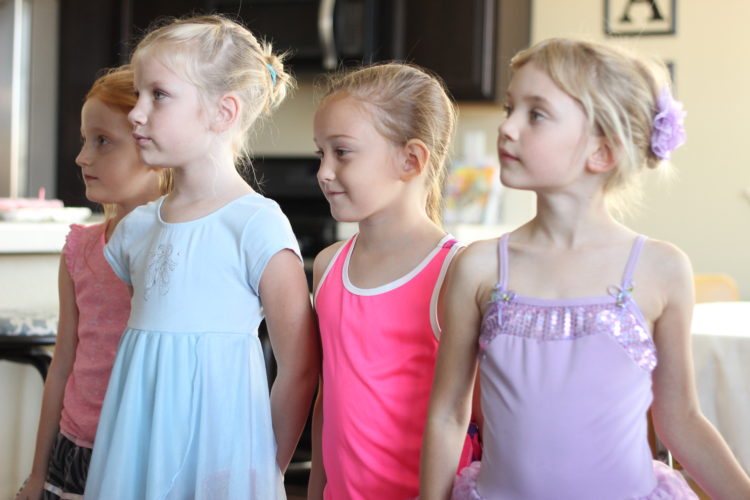 12:00 came and the parents arrived for the show. The girls were darling, everything was just perfect. After the applause, Kaylee gave each friend a "My Little Pony" charm bracelet that we picked up on clearance at Claire's. Her friends were very excited to each have a present to open at the party.
Then everyone went home, I tossed the paper plates and cups in the trash, and we were done! One more birthday has come and gone, and my baby is that much closer to being grown. I am so happy to be able to spend these years together. She is such a ray of sunshine in our home.
You might also enjoy…