A
Halloween
lollipop tree
is a cute seasonal decoration for your home as well as a fun way to pass out candy on Halloween to trick or treaters!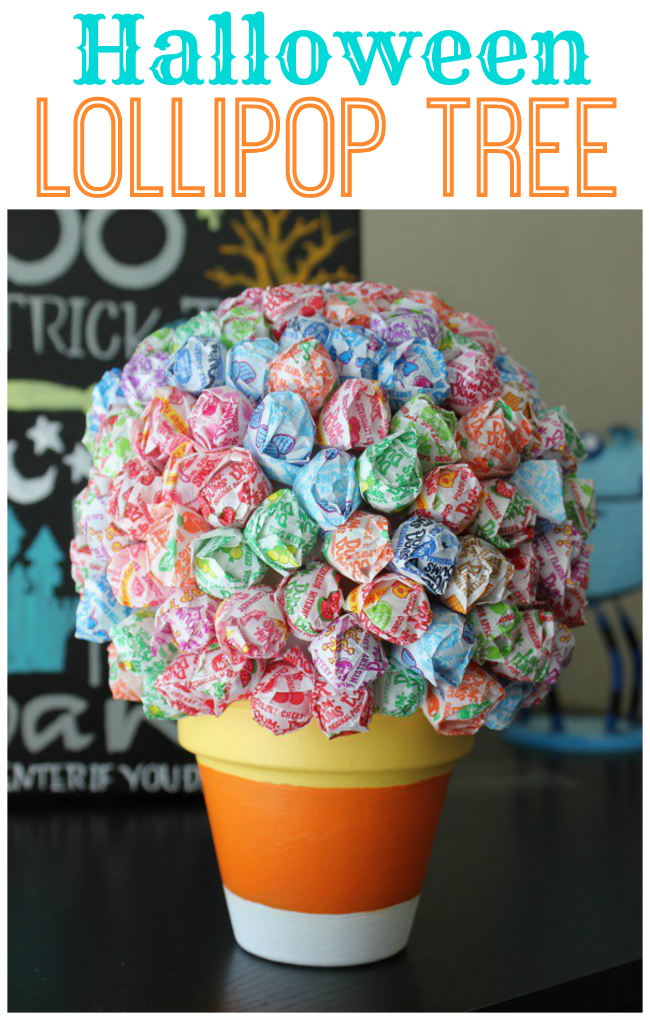 We made a set of 3 lollipop trees for Halloween a few years ago and they were so cute and festive that we decided to make more. This time I switched things up and instead of painting the pot black, I turned it into a candy corn. Colorful and a fun pop of color to our Halloween table in the entry way.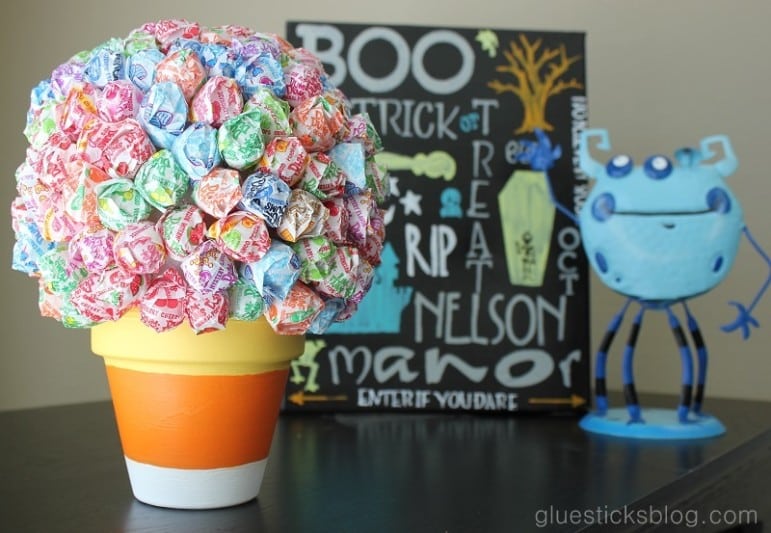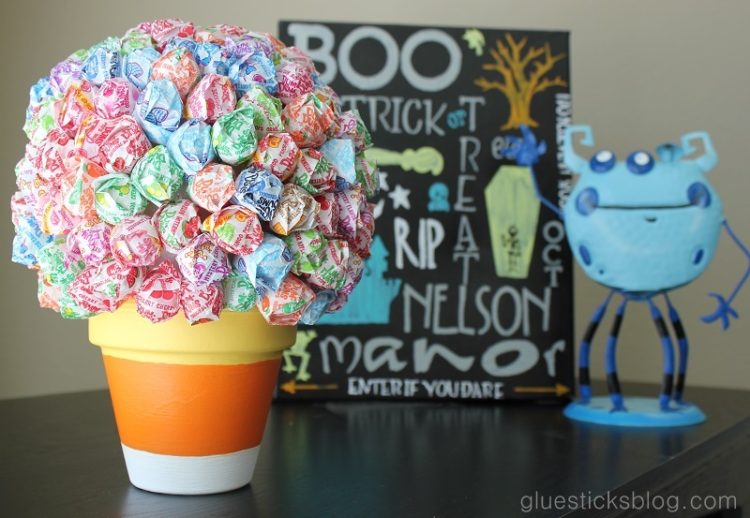 My kids thought this one was so much fun. We left it as a decoration for most of the month of October before letting them start picking away at it. How fun would this be for trick or treaters?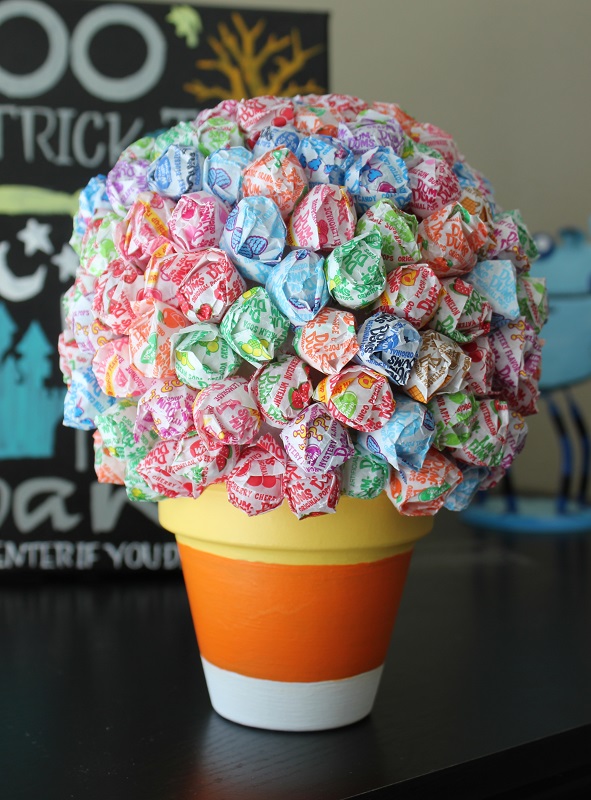 Â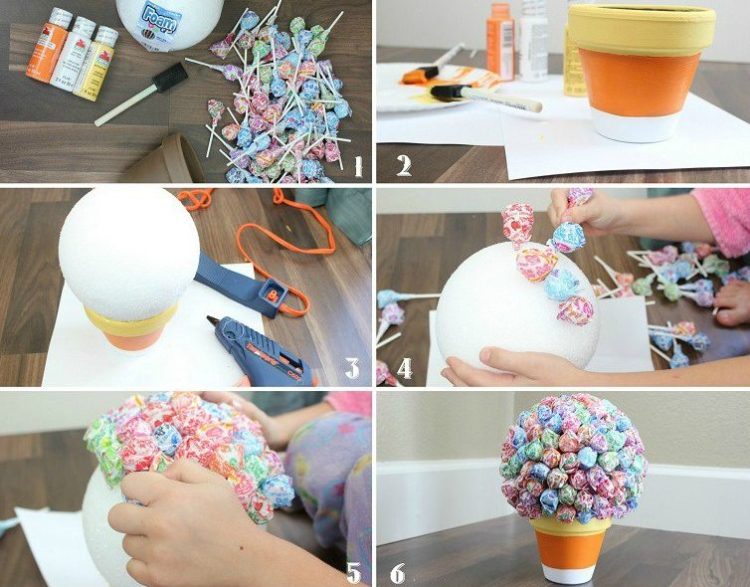 Supplies needed for Halloween lollipop tree:
A terracotta pot
Styrofoam Balls (domes would work too!)Lollipops (a big bag)
Acrylic or Spray Paint
Foam Brush
Clear Spray Paint
Paint your pots however you'd like. Spray paint or acrylic paint both work great. Let dry and apply a coat of clear spray paint to seal.
Apply a thick line of hot glue to the rim of the pot.
Add your Styrofoam ball/dome and press firmly.
Begin poking your lollipops into the Styrofoam, placing them close together. It is a bit deceiving when you start. It doesn't seem like you'll need very many, but it took over 120 lollipops to fill up this one ball.
Find a great spot to display your cute lollipop tree!
Here's another fun idea for Halloween!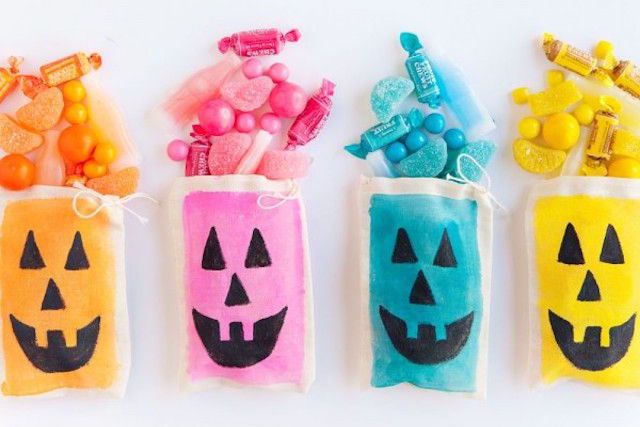 You might also like…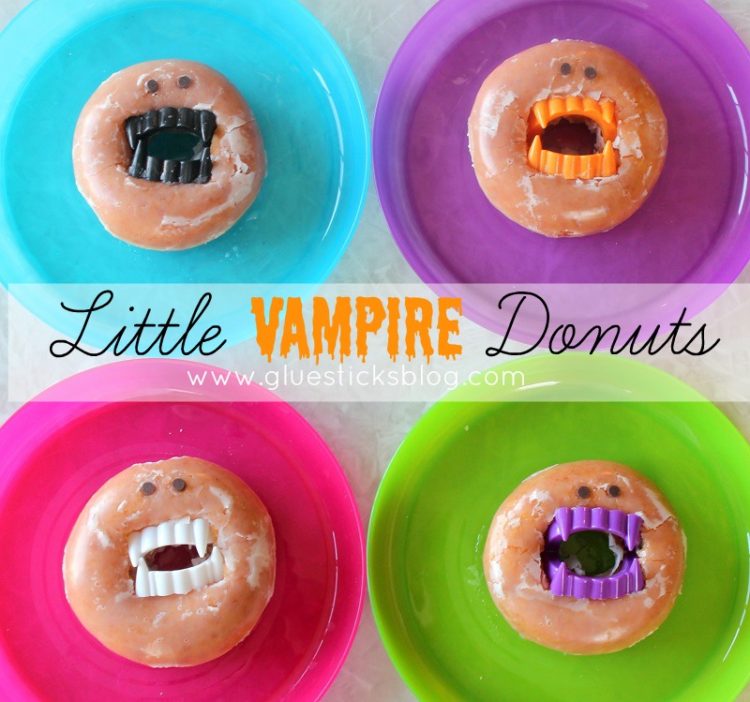 Turn a donut into a ridiculously silly Halloween treat with a set of plastic fangs and candy eyes!
Grab those same plastic fangs and make these goofy little pumpkins! My kids thought these were hilarious!