BBQ season is upon us and with Memorial Day and the 4th of July just around the corner, here is a fun patriotic lollipop topiary that the kids will love!
I can guarantee that if you bring this lollipop topiary to your next gathering that it will be the hit of the party! A quick and easy lollipop topiary made in about 10 minutes.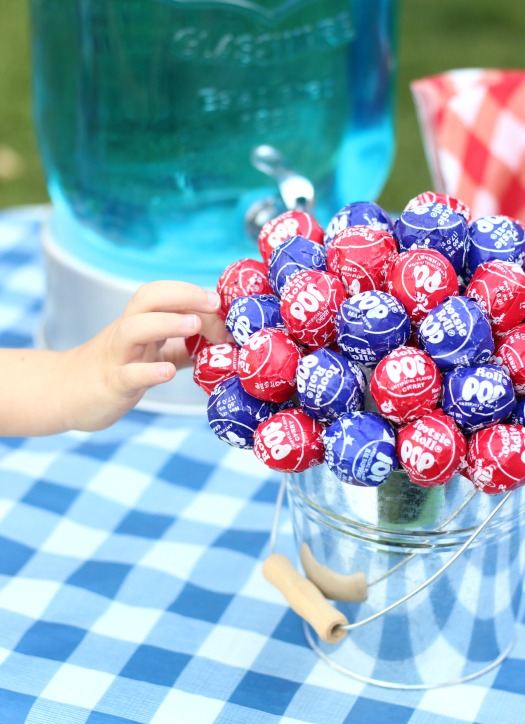 Patriotic Lollipop Topiary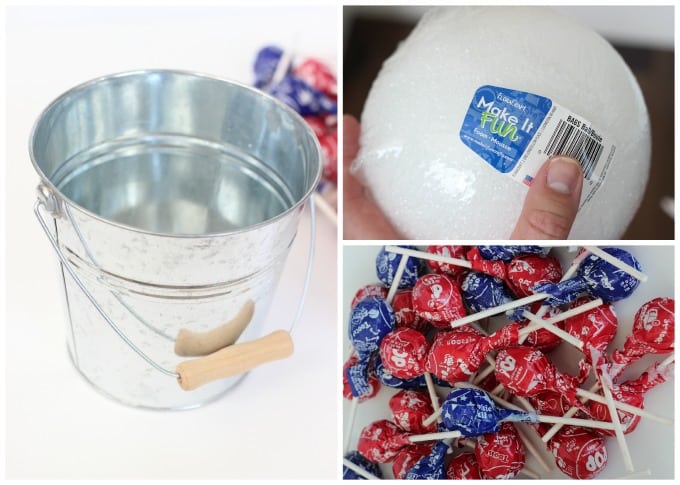 Supplies Needed:
5″ or 6″ FloraCraft® Make It: Fun® Foam Ball
1 galvanized bucket 5″-6″ in diameter
40 large lollipops
hot glue, optional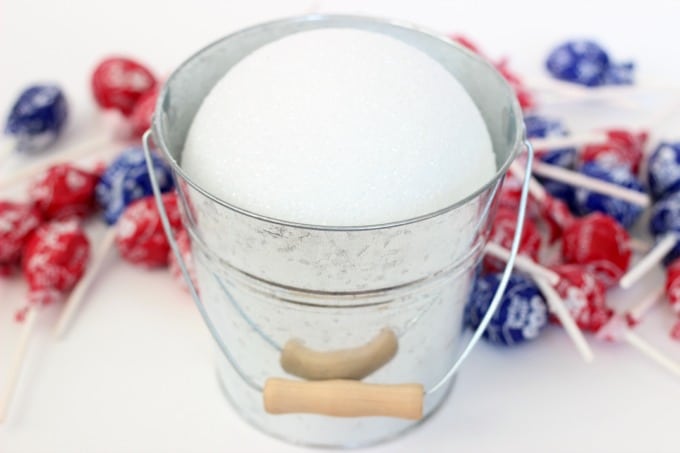 I like using a ball that is slightly smaller than my opening so that it fit nice and snug without having to glue it into place. This is only because I want to use my bucket for other things later one. I have done
lollipop topiaries in the past
and just hot glued the FloraCraft® Make It: Fun® Foam Ball into place. So it is up to you! The key is to either glue it into place or have it fit snug so that when someone takes a lollipop off the entire ball doesn't come with it!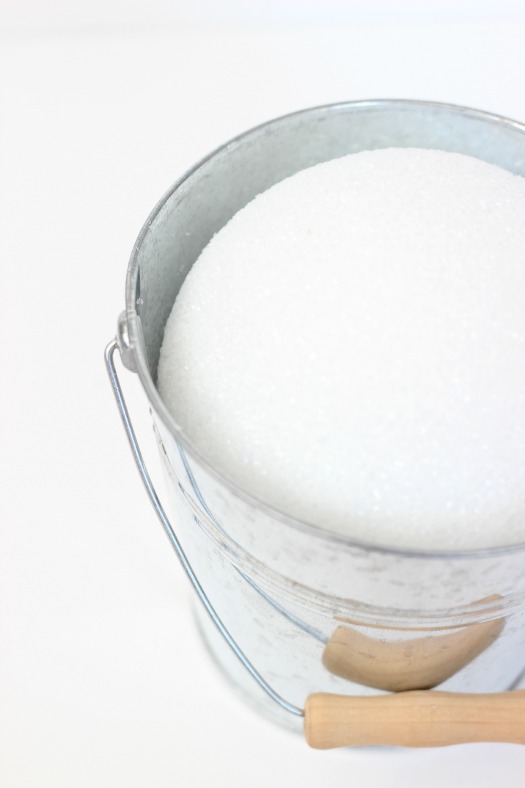 I used a 5″ ball in a 6″ bucket that I found at Target.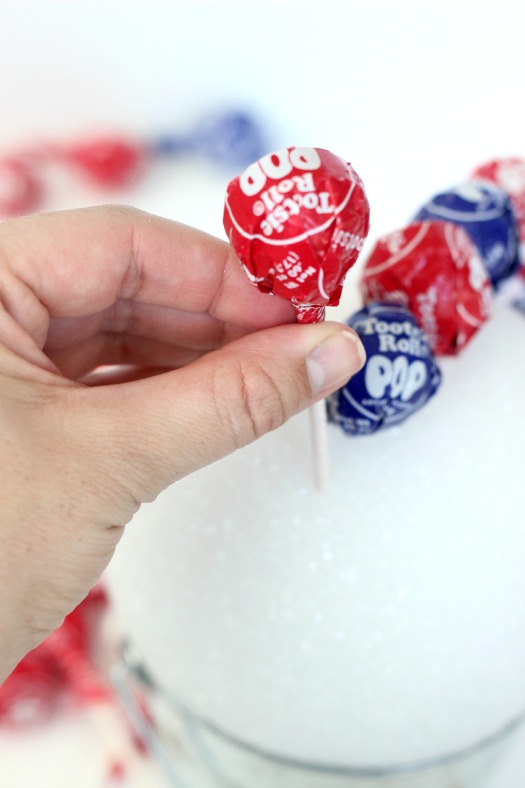 Lollipops! Make sure the wrappers are nice and tight. Twist them at the base before inserting into the ball. This makes them easier to insert and keeps them nice and secure. Begin by poking lollipops in the center, creating a line, and working outward.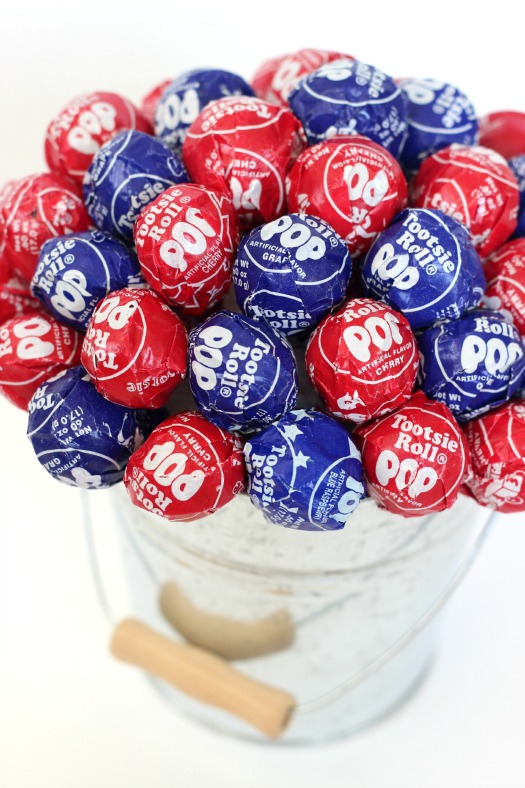 It took almost 40 lollipops to fill my 5″ ball. Plenty to go around (and then some) for a weekend BBQ!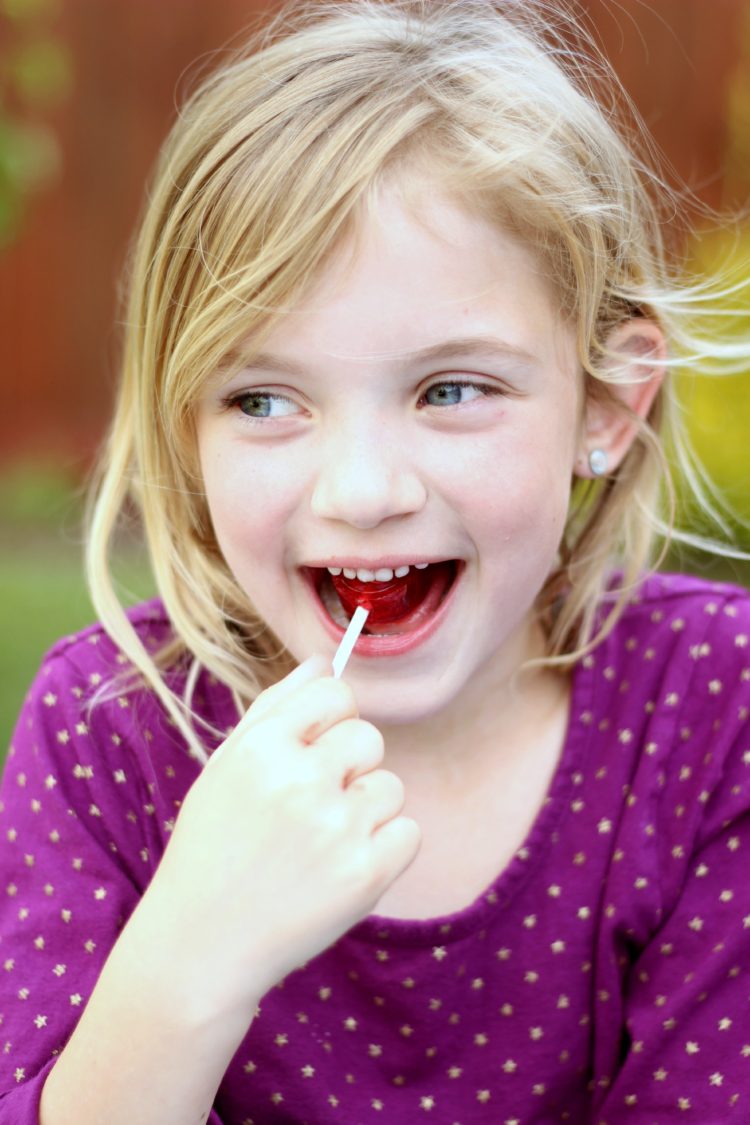 I asked her how many licks she thought it would take to make it to the center of the lollipop and she looked at me like I had 3 heads. Oh that's right, because of Netflix my kids live in a day and age without commercials!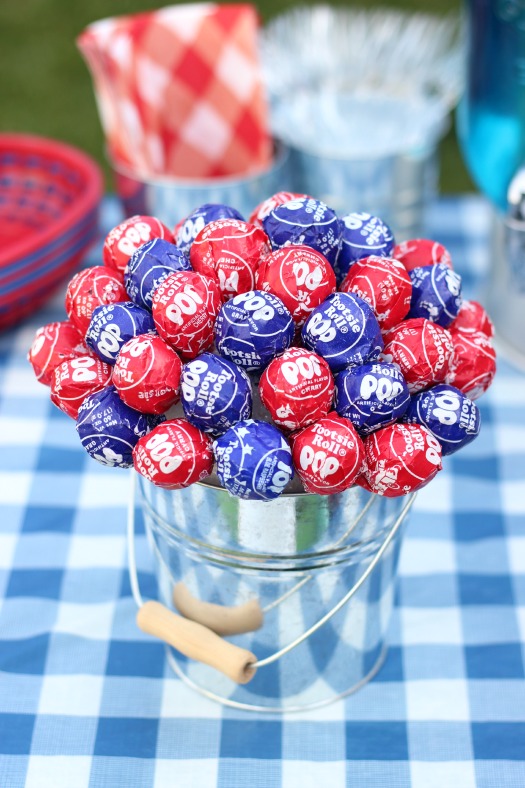 What occasion would you use a lollipop topiary for? A birthday? Baby shower? Graduation?
Welcome! I'm Brandy, mother to 5 darling kiddos and a cute black lab named Toby. My husband is in the Coast Guard so we've lived all over the place, turning each house into a home. I love baking, sewing, making cute things with my kids, and sharing what I've learned with all of you!