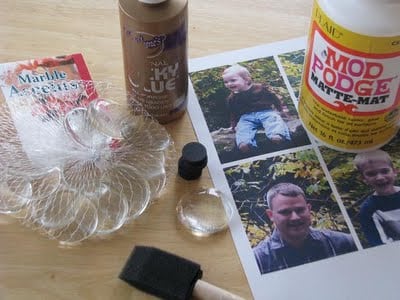 My friend, Tania, taught me how to make these fun magnets a couple of years ago in Kodiak. We made them for the parents of the kids that we babysat that year. They turned out so cute! I love being down in the lower 48 around the holidays. It is SO MUCH EASIER to find craft supplies! We couldn't get these marbles on the island, so her sister sent her some from Maine. Now all I have to do is go down the street to Joann's or the Dollar Tree store—and spend a lot less—no shipping!
To make some of your own all you need to do is brush a thin layer of mod podge on the back of the marble (on the flat side). Apply a circle of scrapbook paper, a photo, or a little crayon masterpiece (like the one Aaron is doing below).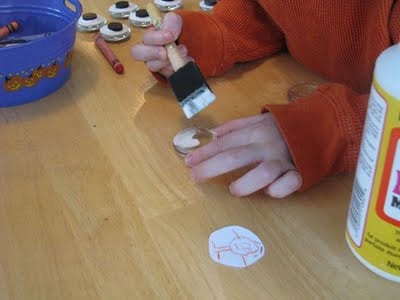 Let dry. Then add a magnet onto the back using some tacky or all purpose craft glue and let dry. That's it!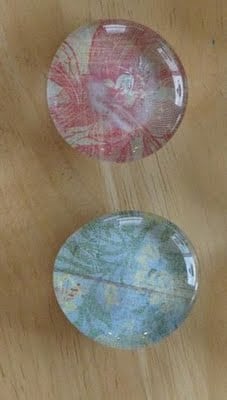 Here are some with paper behind.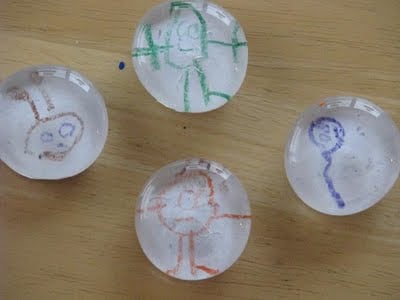 Aaron's crayon drawings. He made these as gifts.