This shop has been compensated by Collective Bias, Inc. and its advertiser. All opinions are mine alone.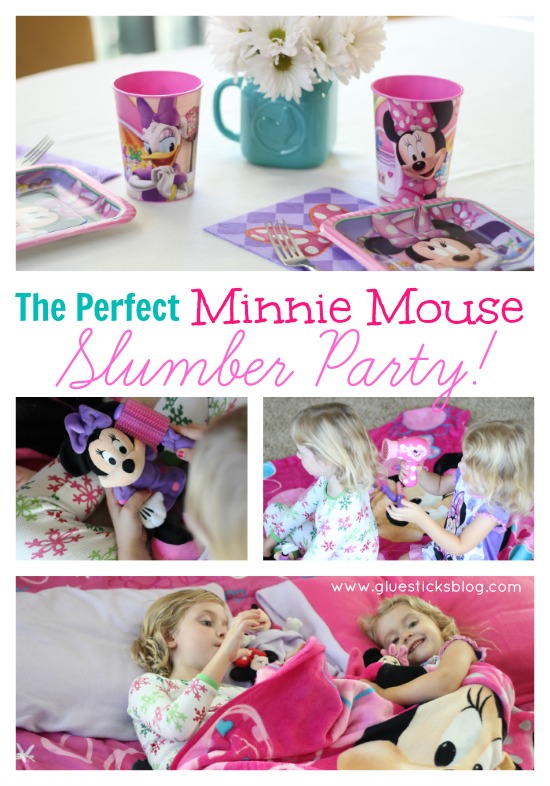 My girls are always wanting to throw slumber parties. If they get to sleep someplace other than their own bed it is a "slumber party!". Â I am not a fan of real slumber parties (because slumbering never happens) and so we decided to throw our own themed slumber party. A sister's slumber party! Just Kaylee, Ruby, and their stuffed animals.
The kids had a minimum day from school so the party started in the afternoon and ended with a pillow fight and lights out. It was the perfect slumber party for an almost 3 year old and a 6 year old. They loved it.
Let me take you through the highlights of their fun afternoon/evening…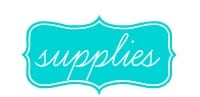 I stopped by Walmart the night before to get all of the supplies that we would need. It was one of those kid-free, stress-free trips in the evening and I really enjoyed picking out every detail for my little girls!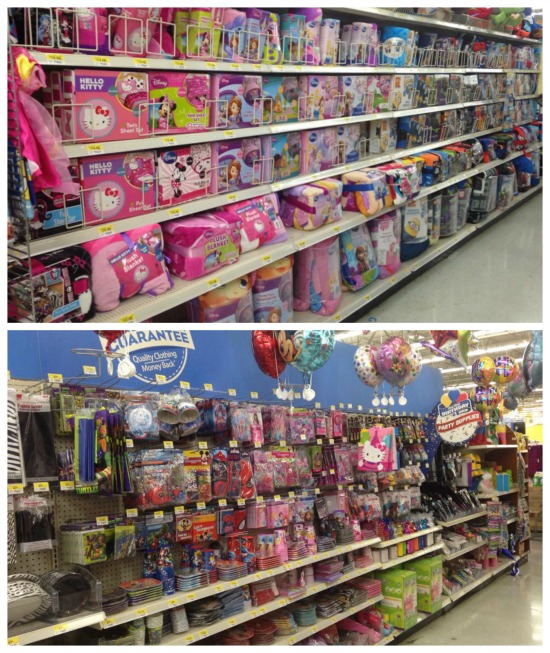 The girls needed bedding for their bunk beds so I went ahead and purchased it now and put it on their beds after the slumber party. Â There was a nice selection of #JuniorCelebrates Disney Junior bedding to choose from. Minnie Mouse was the clear choice since both girls adore her…and I do too. A comforter for Kaylee's twin bed and a Minnie fleece for Ruby's. As much as I try to avoid character items, I knew they would absolutely adore their new bedding and decided to indulge them while they are still into things like this.
The next stop was the American Greetings party aisle to get plates, napkins, and cups.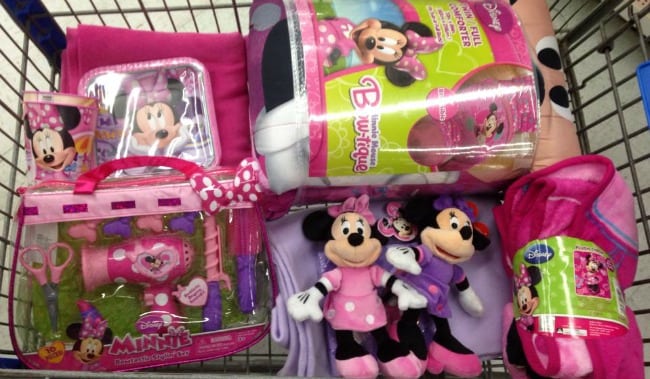 Two Minnie dolls ($5 each!), two yards of fleece fabric (of course some sewing projects came from all of this!) and a fun Minnie Mouse Boutique set found their way into my cart and I headed to the checkout line…which was non existent since it was later in the evening. I love that.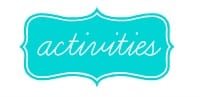 When Kaylee came home from school they changed into their pjs and the festivities began!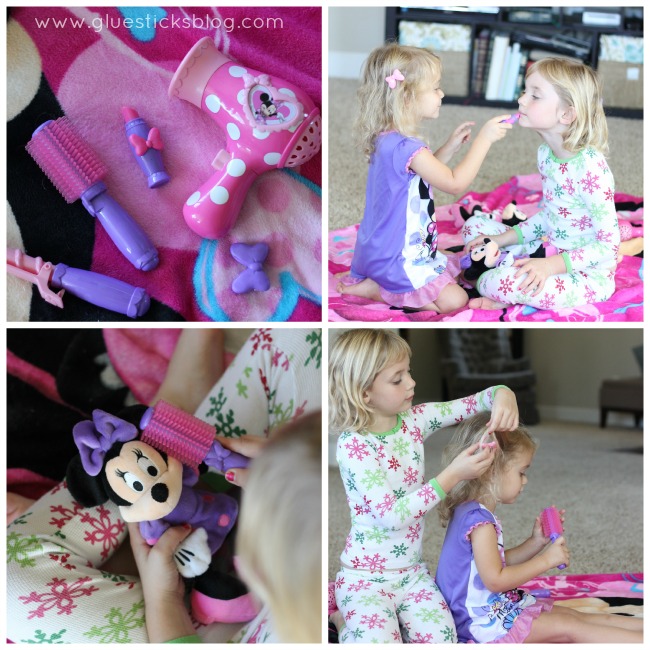 They got ready by styling each others hair and primping their Minnie dolls. This little boutique set was an absolute HIT!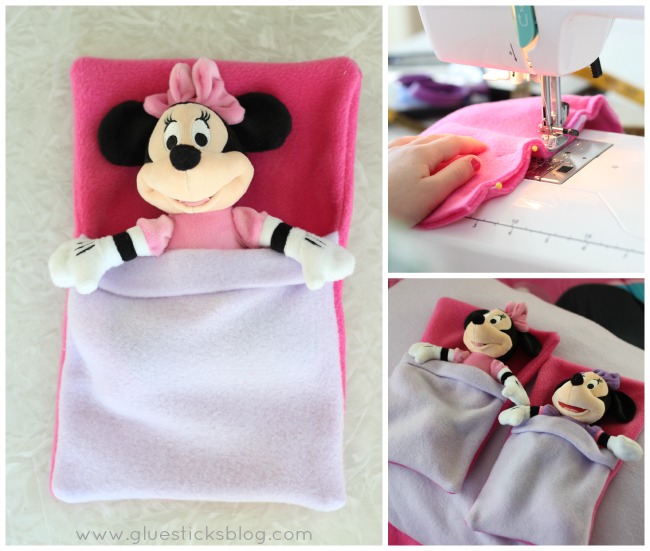 We decided that their dolls needed some bedding too and so we made some quick sleeping bags for them, and I made each girl a new 3 Step Fleece Pillowcase to match.
Minnie looks so cozy doesn't she?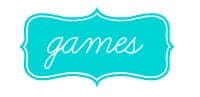 And now for the GAMES! The girls took turns hiding their Minnie dolls for the other one to find. Then they played hide and seek and "Don't Eat Pete!"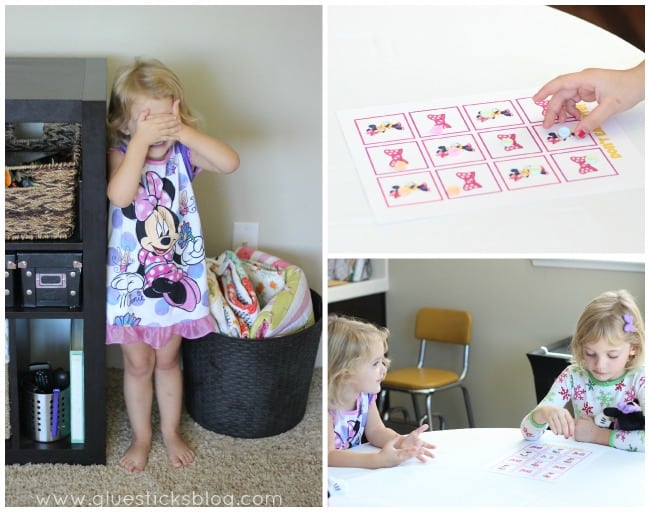 Don't Eat Pete is always a favorite over here. Who wouldn't want to sit there and eat candy…and call it a game!?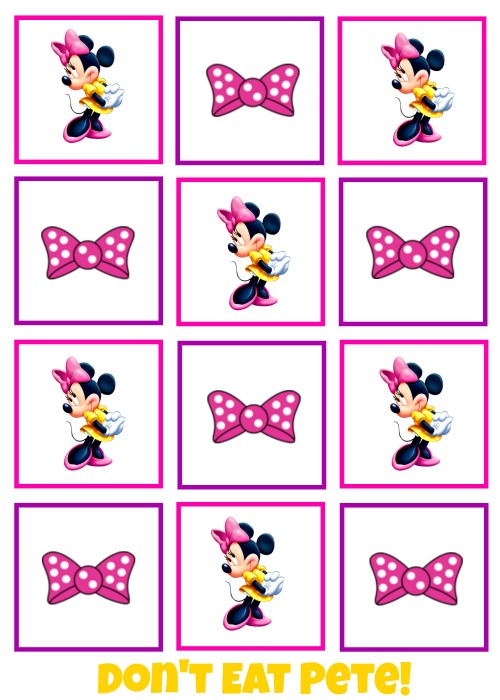 I created this printable to use for our Minnie Mouse edition of Don't Eat Pete. You can download a copy here.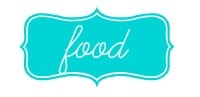 We kept the food very simple. Pancakes and milk.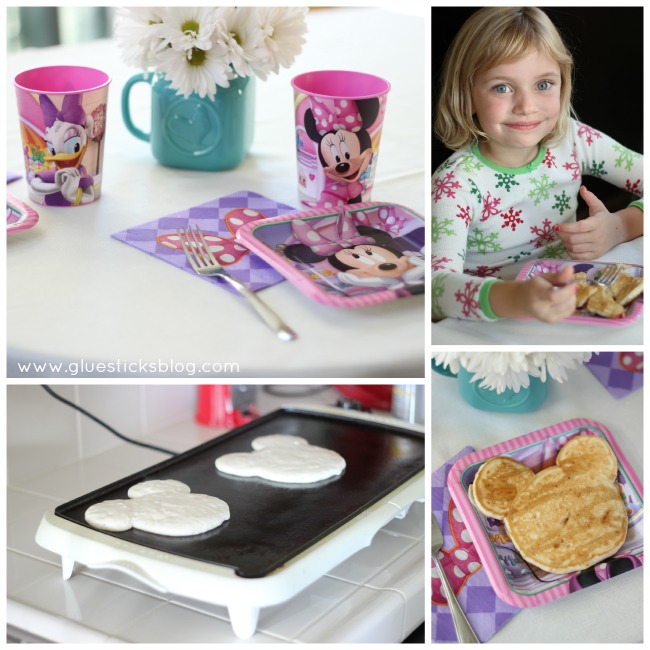 Minnie Mouse shaped (although they pointed out that they needed a bow) pancakes, drizzled in maple syrup. The plates, napkins, and cups were so pretty and feminine. Kaylee is excited to get some of the extra napkins in her lunch box this week.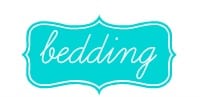 And last, but not least, bedding!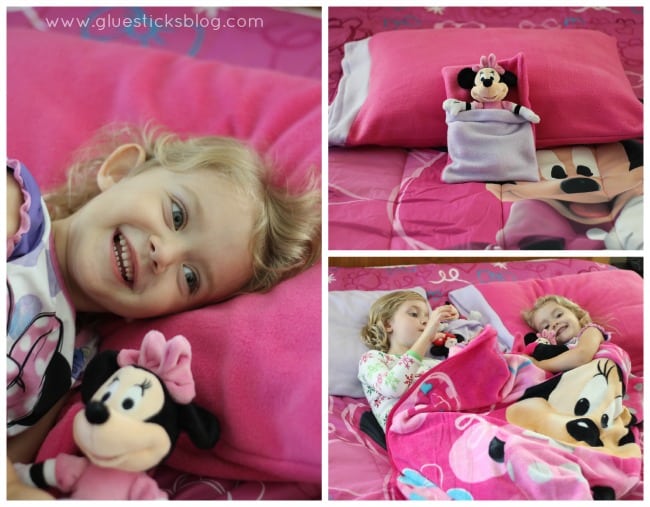 The girls loved their new bedding and since Kaylee's comforter was a twin/full size, it was large enough for both to sleep under. Â And their pillowcases (and Minnie Doll sleeping bags) were cozy and soft. Perfect to snuggle up against.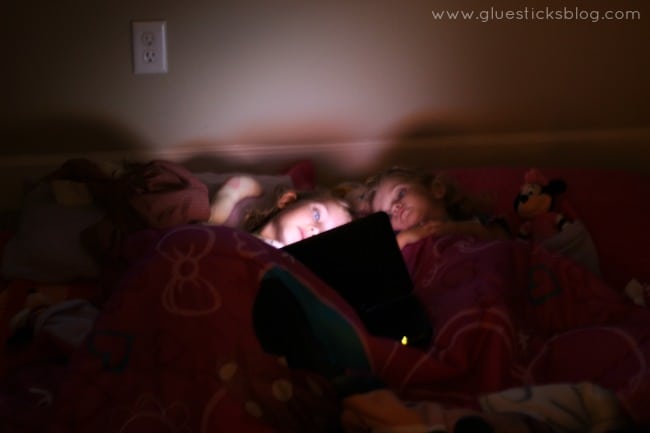 We had a pillow fight and they watched an episode of a favorite show (IN THEIR ROOM, that never happens!) and it was "lights out". Â There was much more giggling and chatting that night than usual, but they had a great time and fell asleep by 9:15 pm.
THAT'S my kind of slumber party!
Thank you #CollectiveBias for sponsoring our creativity!