This post was most recently updated on March 15th, 2021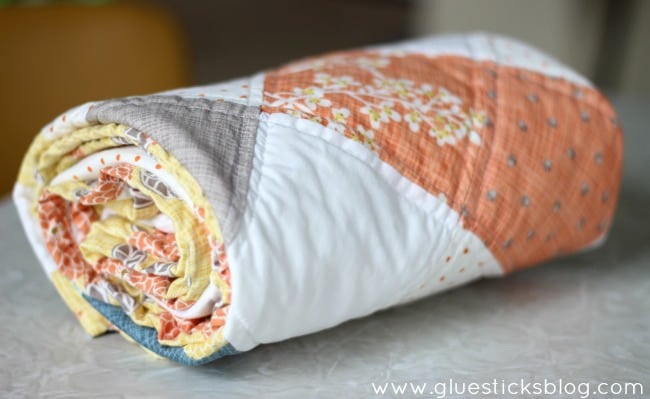 I made this baby quilt for my brother and sister in law who are expecting their first baby! A baby girl! They've been waiting a long time and we are so happy for them.
My sister-in-law loves warm colors and so I went a bit non-traditional with this quilt and matched it to the hues in their home.  I used the Autumn Woods collection (Kate and Birdie for Moda) for the main fabric colors and some scrap ivory and orange polka dot fabric I had on hand.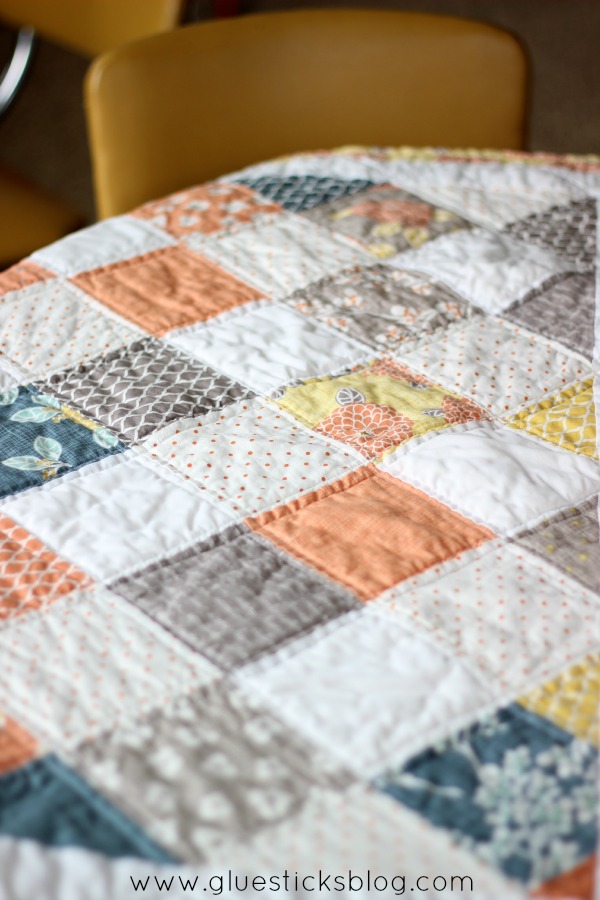 My FAVORITE part of the process is pulling the fresh quilt out of the dryer. It goes in looking nice and comes out looking GREAT. Nice and crinkly. I love that! It also hides minor mistakes and areas where the fabric may have puckered a little bit, so I appreciate that crinkling!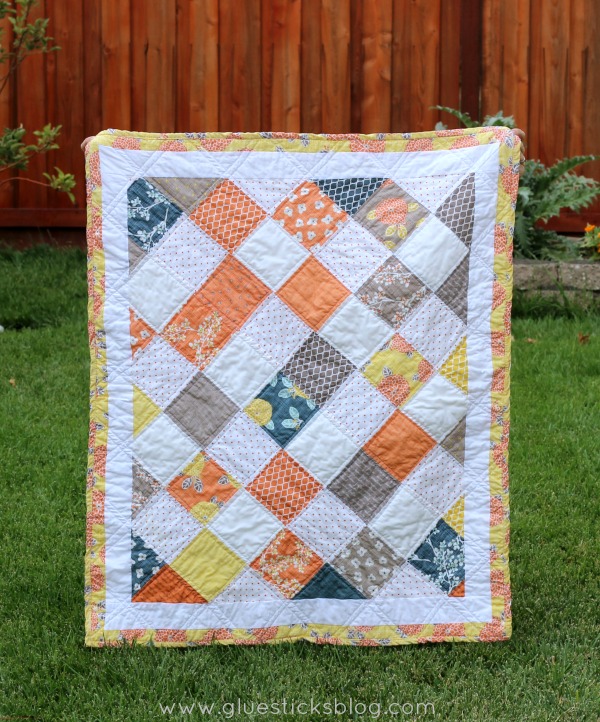 It isn't perfect, but I am happy with how it turned out and  can already imagine baby Audrey having lots of tummy time on this quilt. I hope she loves it!