This shop has been compensated by Collective Bias, Inc. and its advertiser. All opinions are mine alone.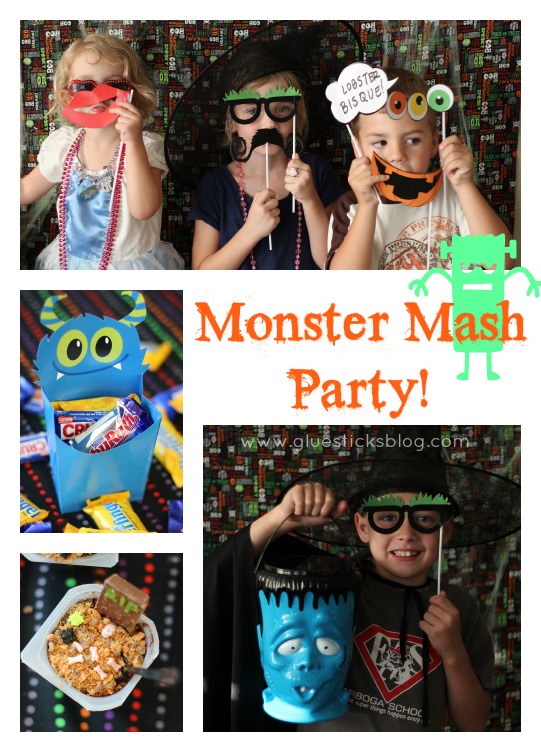 We rang in the beginning of October by having a Monster Mash Halloween Party with friends! We sent out invites to friends inviting them to join us for a night of dancing, costumes, food, games, candy, and a spooky movie. We also made a special note that the kids were NOT to come in costume because we were going to have a homemade costume contest AT the party!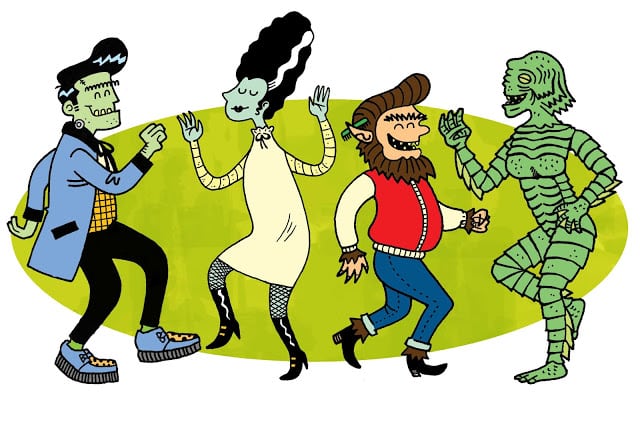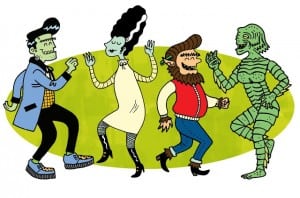 Here's a rundown of our fun night!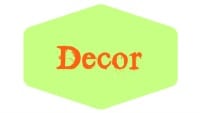 I love cute Halloween decor and I have a lot of it! My favorite monster statues made their appearance front and center for the party.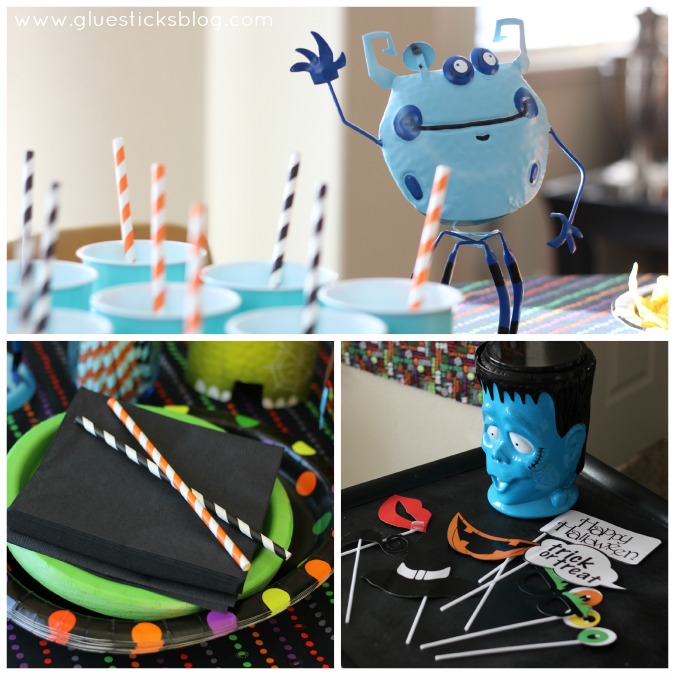 I went with fun bold colors, stripes, and polka dots. This Frankenstein head is full of suckers and he was used as a prop in our photo booth (as you will see in some of the photos below).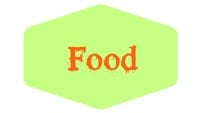 Food was easy! TombStone pizza, chips, vegetable platter and drinks. Â There was plenty of food to go around and the kids loved it.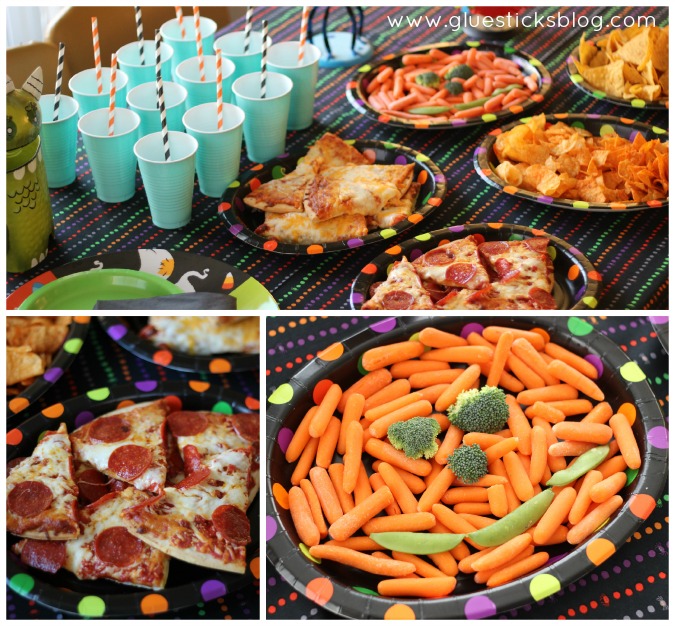 While they munched, we watched some spooky movies on Netflix. They chose the "Dreamworks" Halloween special that came with four short episodes. They were hilarious! The movie game me time to straighten up and prepare the other activities.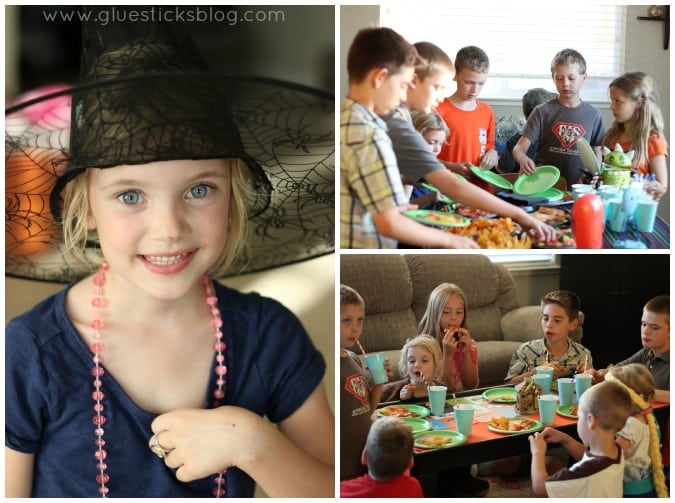 Lots of visiting and laughing went on and….no spills on the carpet! Did I mention there was a total of 12 children? And I was the only adult? Yeah, they were awesome.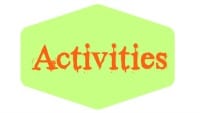 I turned Pandora to the "Family Halloween" station and what was the first song to come on? "Monster Mash"….perfect!  I had a table of "props" and a big box of costume accessories. I told them there would be prizes for the most unique costumes. They ran with that idea!
This little photo booth was a yard an a half of Halloween fabric on my living room wall and some spider webbing. I had a stool for the shorter children to stand on. Â I told them that my camera card could hold 3,000 photos and to GET posing! They loved looking through them at the end of the night. Here are my favorites!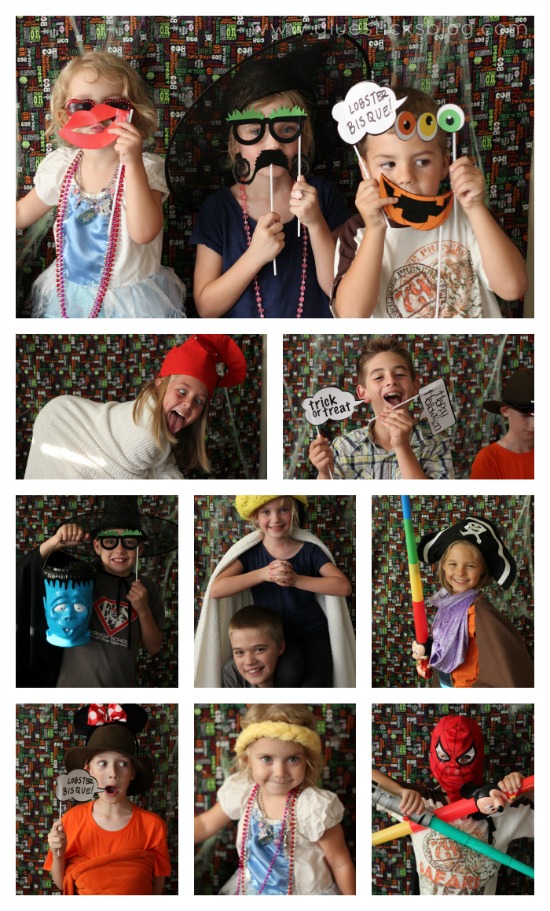 I just love these photos! Definitely my favorite part of the night.
And last, but not least, dessert!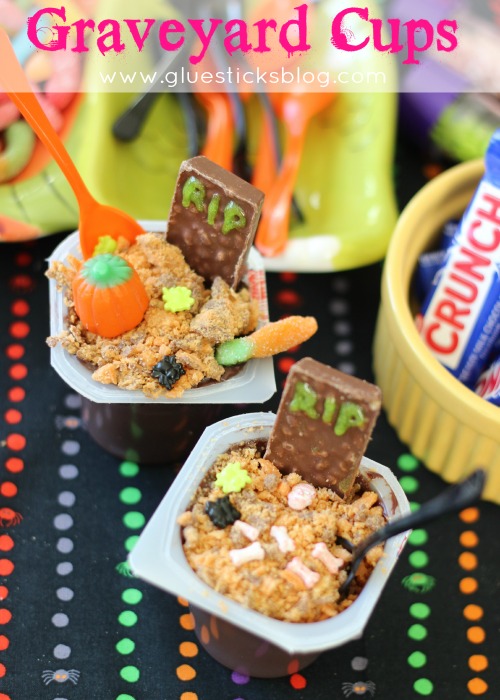 These graveyard cups are super easy and festive.
Supplies:
Pudding cups
Crushed Butterfinger Bars
Nestle Crunch bars
Frosting/gel in a tube
Halloween sprinkles
Gummy worms and candy for decoration
Create a spread of toppings  so that the kids can have all creative control.
1 scoop of crushed Butterfingers for the soil, a Nestle Crunch bar for a tombstone and a variety of sprinkles. The kids wrote messages on the tombstones with the gel. Some wrote "Boo" others wrote "RIP". Even the younger kids had fun with that part.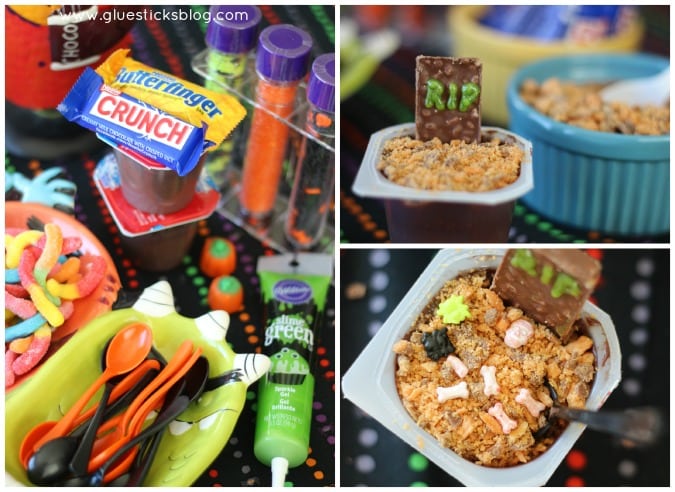 Some were tastefully done and others…well…the "less is more" concept definitely went out the window.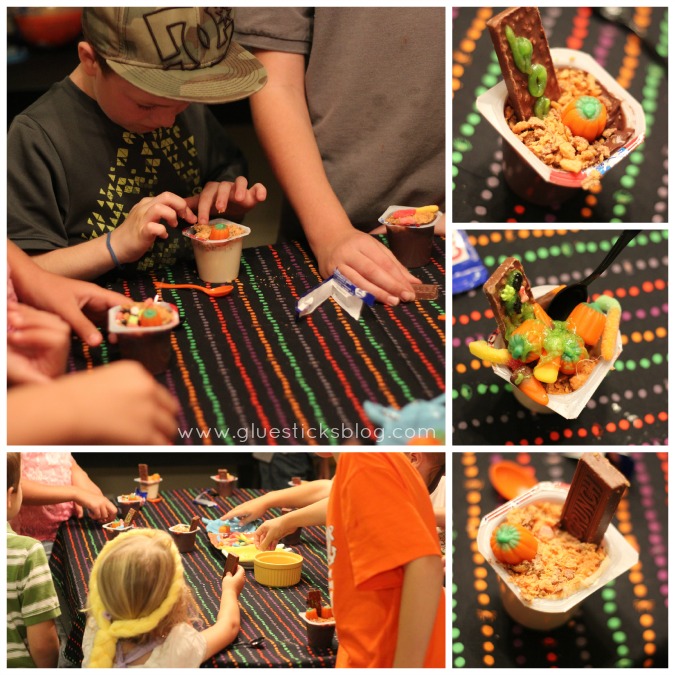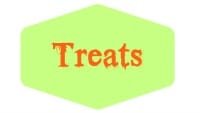 At the end of the night, I gave everyone an award for their costume and a monster treat box full of Nestle candy bars. Â There were #Treats4All and a grand prize for our little friend, Elijah, who went above and beyond and came up with like 5 costumes! Each completely unique and he definitely earned his candy ball with all of the leftover candy from the night! He was thrilled to take that home. My apologies to his mother 😉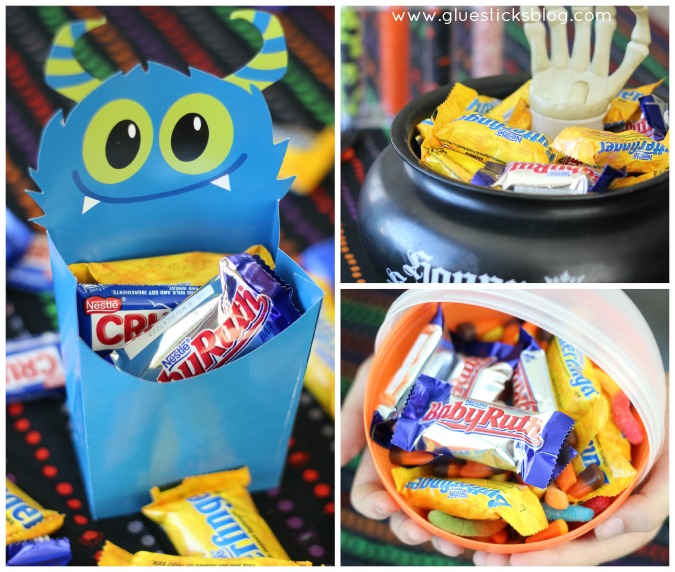 Everything from the food to the decor was purchased at Walmart. I made a quick stop while the kids were in school.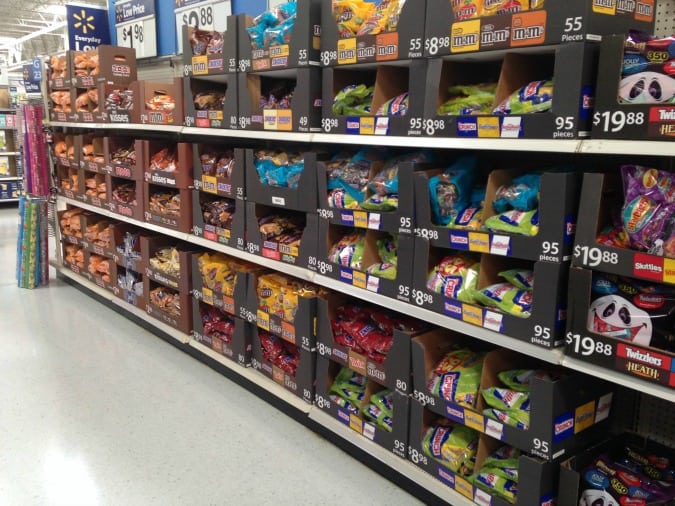 I grabbed everything we would need for graveyard pudding cups and a photo booth, tableware, TombStone pizzas, and the biggest bag of Nestle Butterfingers and Crunch Bars that I could find. It was such a fun trip! The cashier said she wanted to come to our party.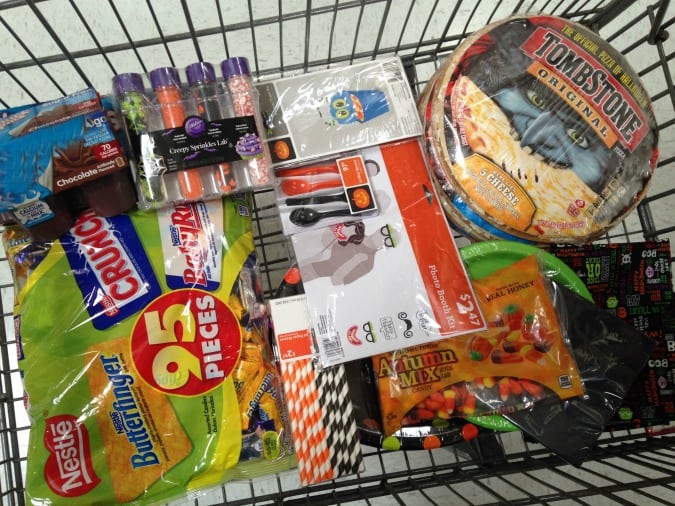 And that, folks, is how we kicked off the holiday season! I hope to be able to do many more for my children and their friends as they get older and I hope that our home is always a place that they like to hang out with their friends on a Friday night.
A big thank you to #collectivebias for sponsoring our creativity!