This shop has been compensated by Collective Bias, Inc. and its advertiser, MARS Incorporated. All opinions are mine alone. #PedigreeMoments #CollectiveBias
Traveling this summer with your pet? This no-sew bed is just the right size for your car or RV, and will fit inside a 42″ kennel. It is washable, fold up for easy storage, and is oh so cozy!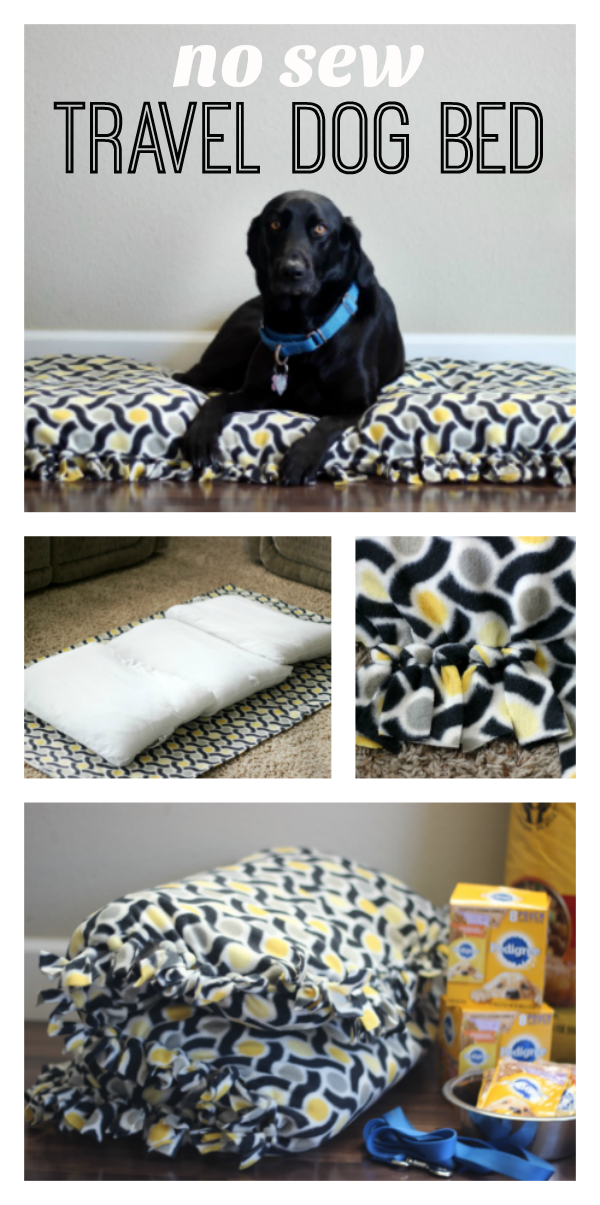 It's about that time. Being in the military, we only stay in the same area about four years before packing up our belongings and trekking it across the country! We seem to only move from one side of the country to the other, never moving within the same state or even a couple of states away. This time is no exception. We're leaving sunny California and heading east to Virginia! All 7 of us, plus Toby.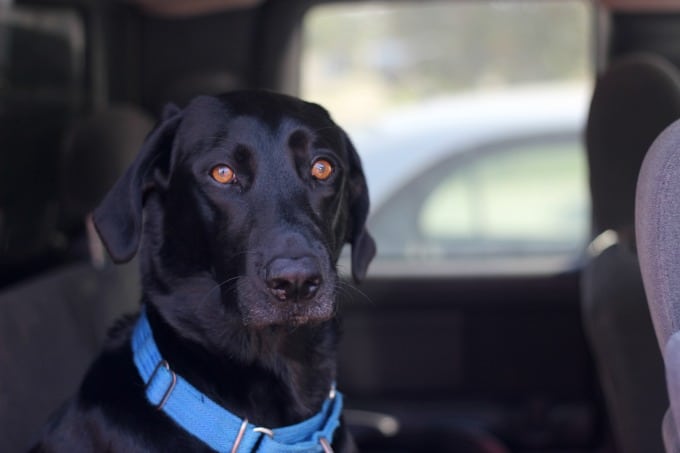 One of the best parenting decisions we've made was to adopt a pet into our family. Toby has brought more joy than any toy, backyard play structure, or monetary item we could have purchased for the kids. His personality, lovability, loyalty, and companionship have entertained us all!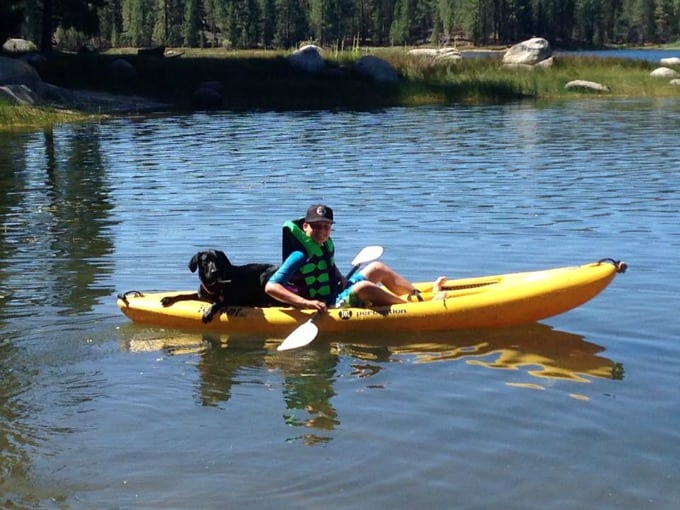 Toby is no stranger to road trips. He's the best travel companion you could ask for. Sits quietly, is excited about everything, and never asks, "Are we there yet?" We've taken him camping and on weekend getaways, but this will be his first move. We will be on the road for over a month, visiting family and seeing the sights. We've had some luck finding pet-friendly hotels on past trips, but knew that it would be a challenge finding a different one every night while traveling through so many states.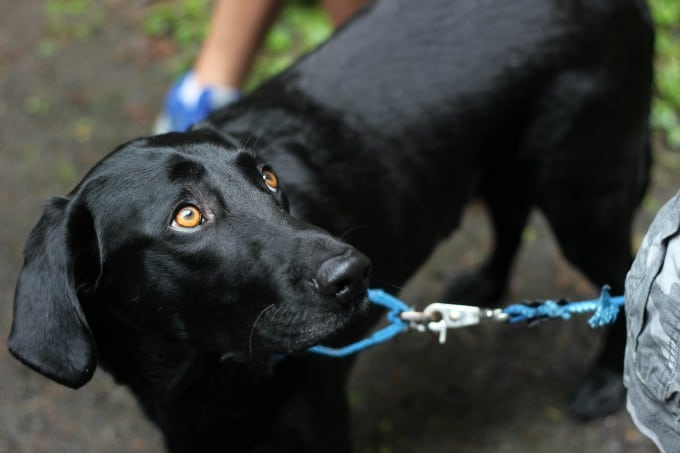 It is difficult when many hotels charge a fee of $100/pet for your stay. That isn't a big deal when you are staying a few days, but paying an extra $100 for one night is a bit ridiculous. Then there's the times that we want to go somewhere during the day that isn't pet-friendly. You can't leave your pet in a hotel room by themselves or in car, especially in the summer.
It isn't easy for pets to be displaced.
 They don't understand what's going on. We always notice a bit of anxiety and lack of appetite for Toby when we are traveling so it is important that he has stability and feels safe on this trip. We also have a large family, and one hotel room just doesn't work for us anymore. We needed to come up with another plan…
We weighed out all of our options and decided to purchase a travel trailer for our family. A giant 30′ trailer. After all, we have 5 kids (including a baby in a crib) and a dog! Everyone will have their own bed and their own personal space, including Toby. We have plans of traveling up and down the east coast while living there and are excited to always have a cozy place to stay after a long day of driving.
Our trailer is being custom built and will be ready at the end of the month. Then the work begins! Loading everything we will need for our trip, and making it our home away from home. I decided to make Toby a cozy travel bed. One that is washable and folds up to store when he's not using it.
A nice no-sew fleece bed that is filled with standard pillows. It's perfect on its own, but can also be used in his kennel*. Toby is a 60 lb. black lab so I made a large bed with 3 pillows inside. If your pup is smaller you can adjust the length and use 1 or 2 pillows.
I buy the inexpensive $2.50 pillows from Walmart for my kiddos. They were getting a little flat so I replaced them with new ones, and used their older ones for this project. Toby didn't mind. After all, they were still in great shape and smelled like his best friends.
*Kennel size: 42 x 28 x 30 inches
No Sew (Washable) Travel Dog Bed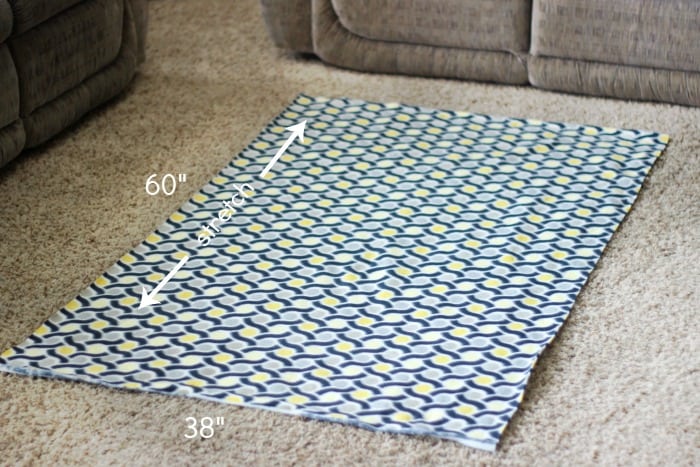 Supplies: 
3 standard pillows
2 pieces of fleece (38″ x 60″)
1. Cut your fleece to size.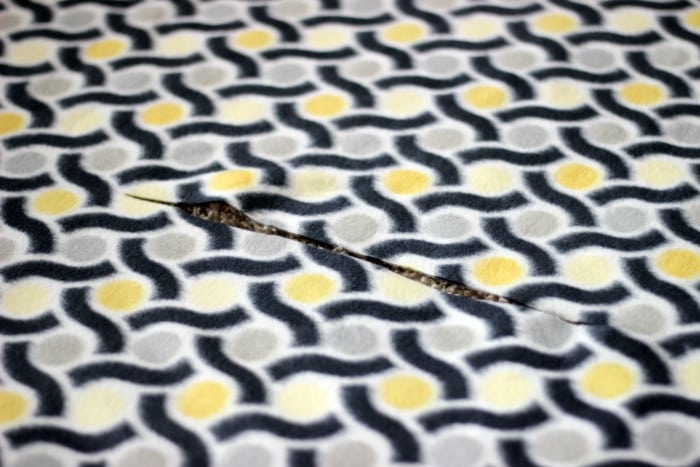 2. Cut a 13″ slit in the center of the bottom piece of fleece, going horizontally. This slit is just smaller than the width of a pillow. You'll just fold your pillows in half and slide them through when it's time to launder the bed.
Fleece doesn't fray so you don't need of finish the edges of the slit.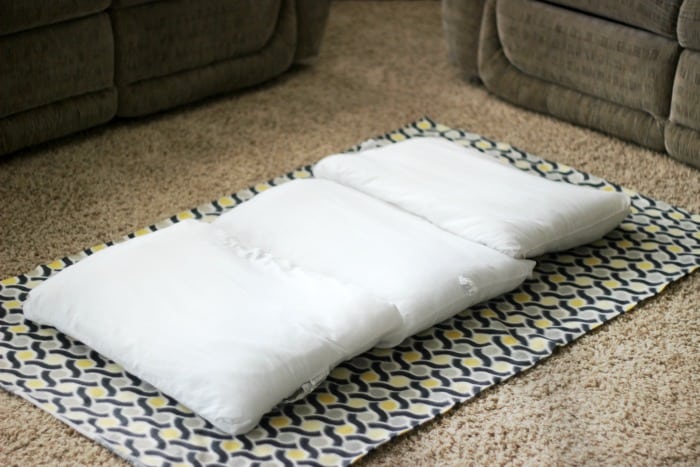 3. Lay 3 pillows on top. You can overlap them a bit to make them fit nice and tight together.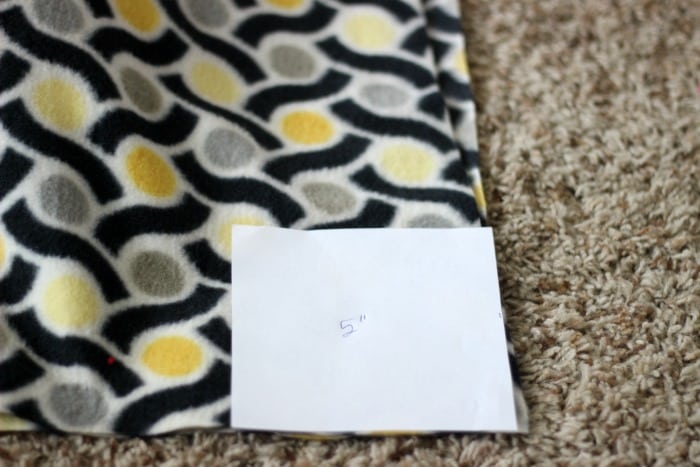 4. Lay your top piece of fleece over the pillows. It will be a little shorter than the bottom piece of fleece. That's because it is laying over the pillows. That's okay!
You'll now have a sandwich: fleece, pillows, fleece.
5. Cut a 5″ square out of each corner.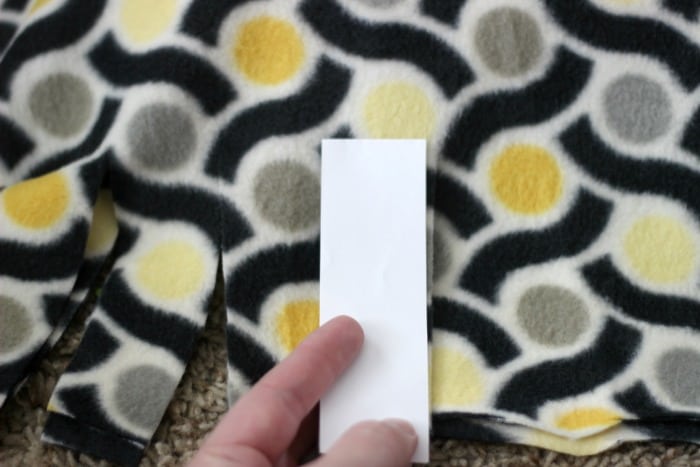 6. Cut both layers at once into 1-1.5″ strips. I like using a small template to make sure the slits are all even. Mine was 1.5″ x 5″.
7. Tie each set of strips into a knot. Work your way around the entire bed, pulling the top layer of the strips tight so that it matches up with the bottom layer.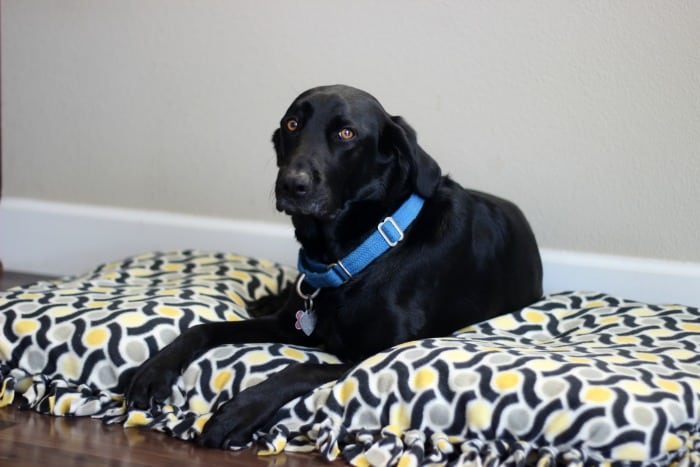 We had been in the process of listing and showing our house before I made this so I had a lot of things packed away. Like his bedding. When I finished his travel bed it didn't take long for him to warm up to it and know that it was his!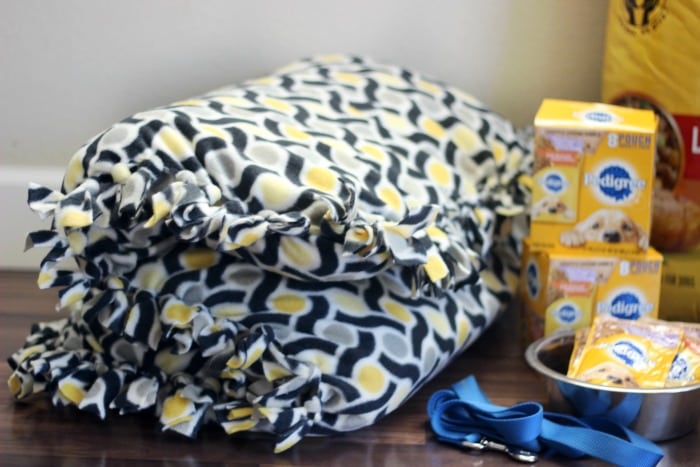 I love that it folds up into thirds. This makes it easy to tuck away when not in use. Traveling with a pet is actually pretty simple: Have a safe place for them to sleep, a supply of food, and a fresh water source and they'll be the least whiny member of the road trippin' crew!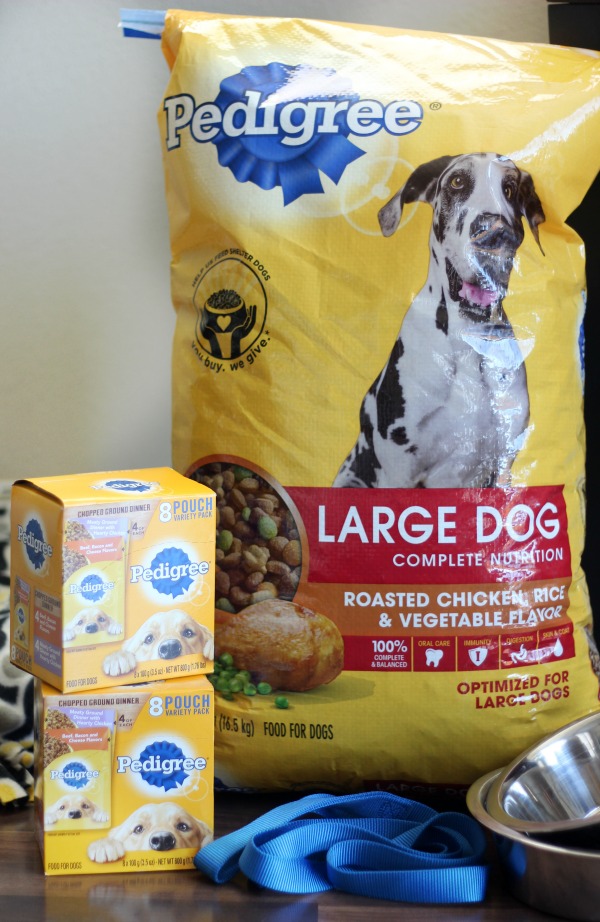 Treating and eating on the go just got a whole lot easier with
PEDIGREE® Pouches.
I found these at Walmart last week and picked up a couple of boxes to keep in the RV.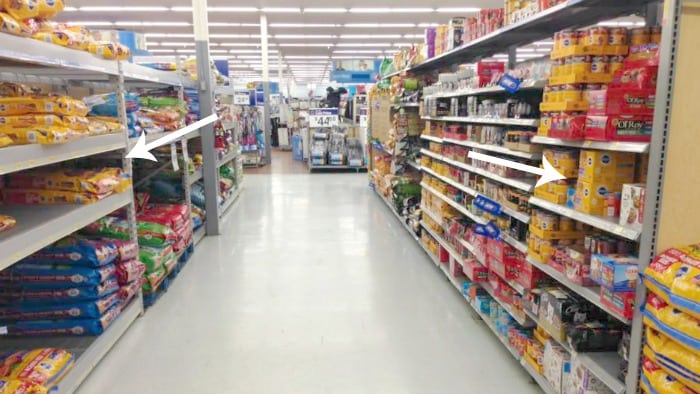 They are easy to store because they don't need refrigeration and don't take up a lot of space. Since Toby is a large dog, one pouch doesn't go a long way to make a dent in his appetite so I use them as a treat. They are great as a meal topper and perfect for on the go feedings.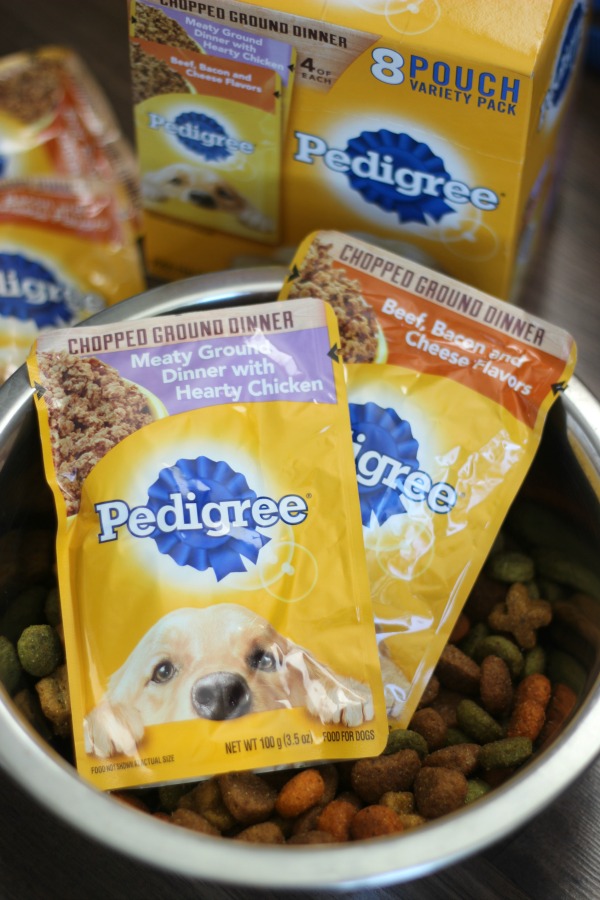 I can't imagine eating the same exact thing every day, but he does and doesn't seem to mind. Still, it's fun to switch things up every now and then. When we add a pouch, we give him a little less dry food for that meal to make sure he doesn't over eat.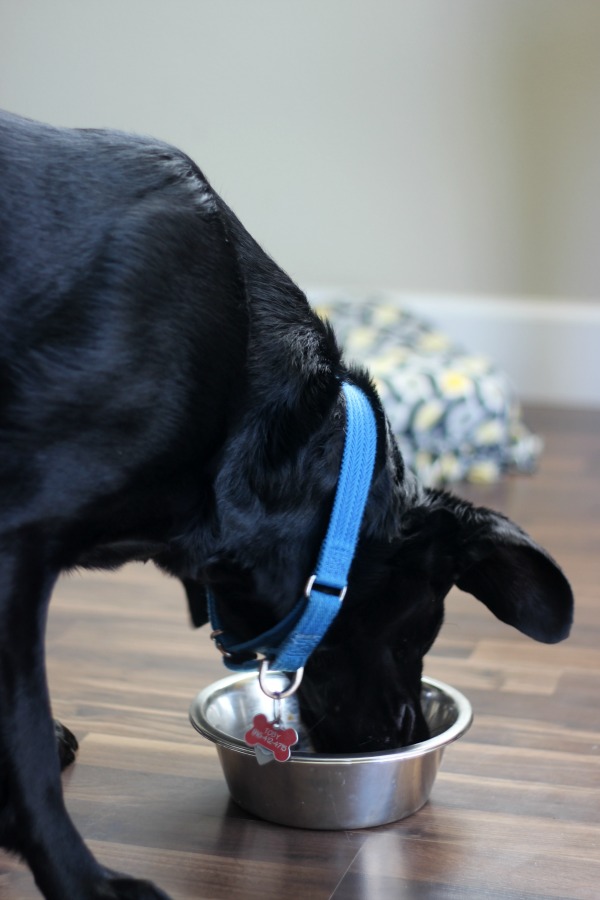 The perfect combination with
PEDIGREE® Dry
Complete Nutrition Roasted Chicken, Rice and Vegetable.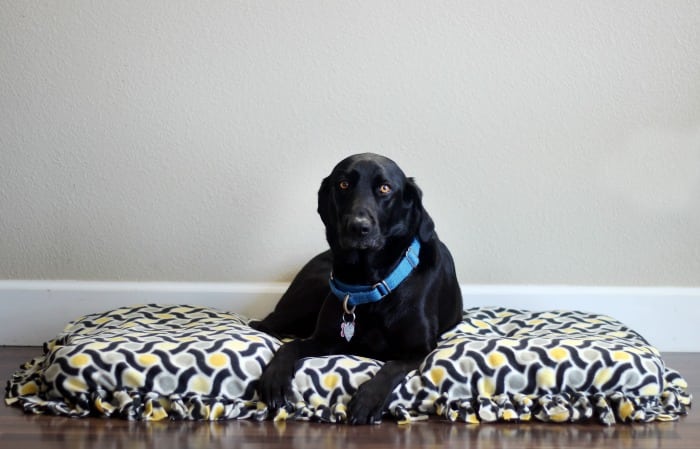 Do you have any travel plans with your four-legged friend this summer? How do you help your pet feel stable and secure while on the road?