A reading nook, a movie pillow, a mattress, a dog bed…These easy-to-make oversized floor pillows are THE PERFECT hang out for kids! Adults will want one too.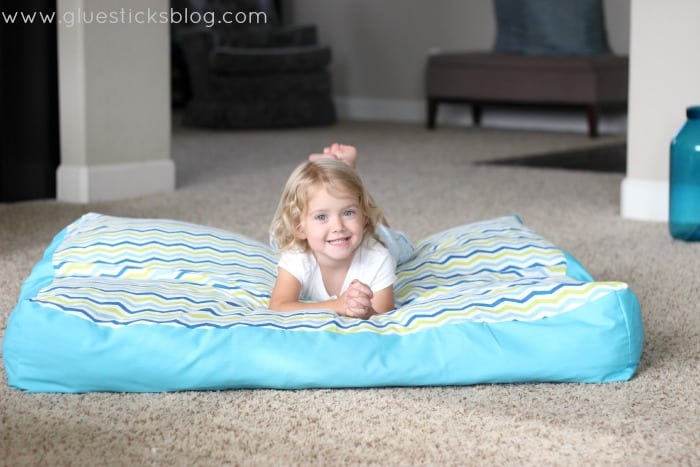 Look at this pillow. I mean, LOOK at this pillow!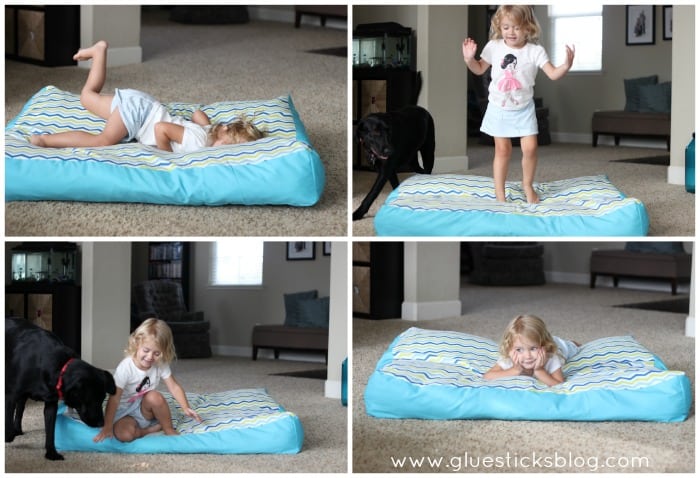 It is the perfect place to jump, sleep, lounge, and read books. An enormous hang out area for any child. Truth be told, I want one for myself! Never in the history of sewing projects in the Nelson home has a project caused so many fights! Serious cat fights. The girls both want to be on the pillow ALL OF THE TIME and have had issues sharing it. At first I thought that I should make another one so that they would each have one and then I decided against that. They need to learn how to share it. So it is a fun fluffy pillow and a learning tool all in one 🙂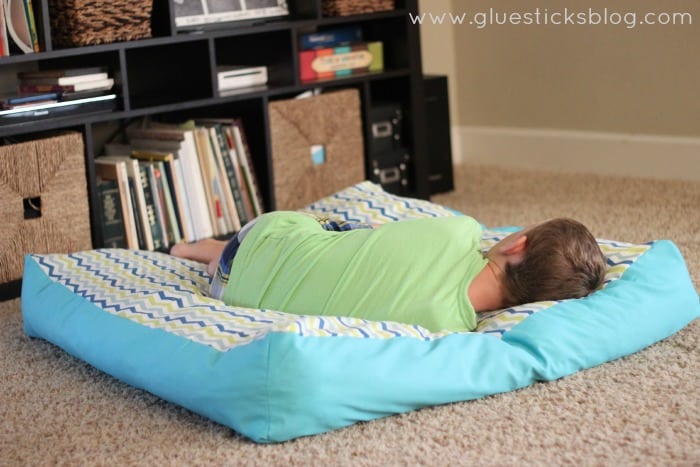 It's even received use from the "big" kids. Aaron is 8 and fits snugly on it.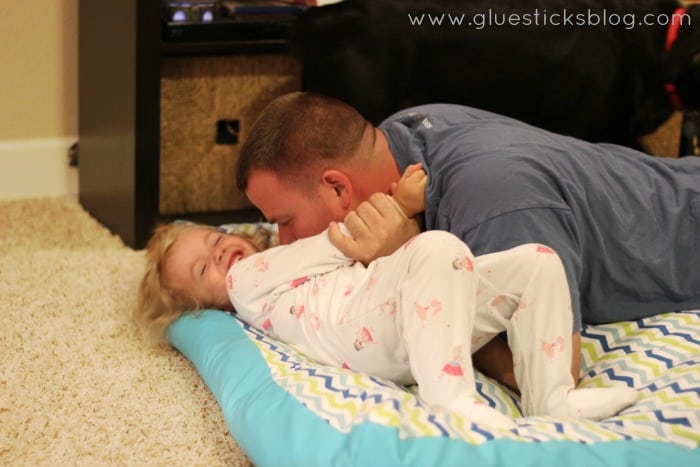 And it's a great place to get tickled.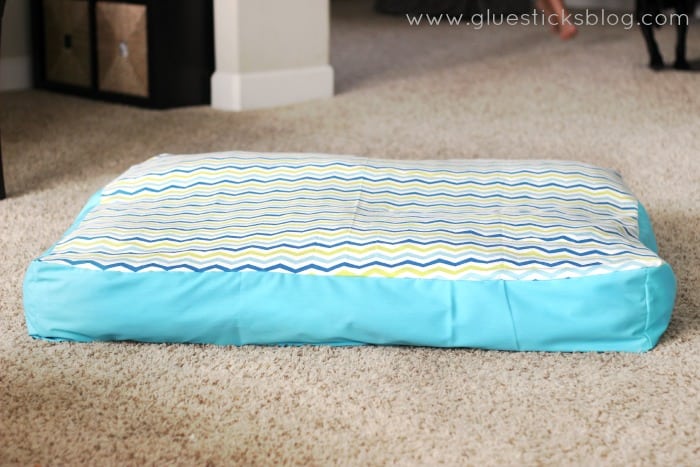 I filled it with 4 standard pillows,  and when it needs to be washed I can simply open the velcro closure and pull them out.  I used plastic grocery bags in each corner to puff the pillow out a bit. Worked like a charm!
Since I used 4 big, fluffy, standard bed pillows, it folds over on itself to put away in corner. It can also easily slide under a bed.
I had a yard of this fun chevron print left over from a project and it was the perfect size for the top! 36″x45″. I cut another rectangle the same sized for the bottom.
The sides are 8″ tall and the width of the rectangle. (2) 36″x8″ pieces and (2) 45″ x 8″ pieces.
Then I assembled it how you would any cushion and added a velcro flap for closure.
For a tutorial, you can check out the photo that I used for inspiration, using this link. I saw it online and immediately knew I had to make one for my kids! My dimensions are slightly different since I didn't follow her tutorial, but it's pretty much the same cushion.