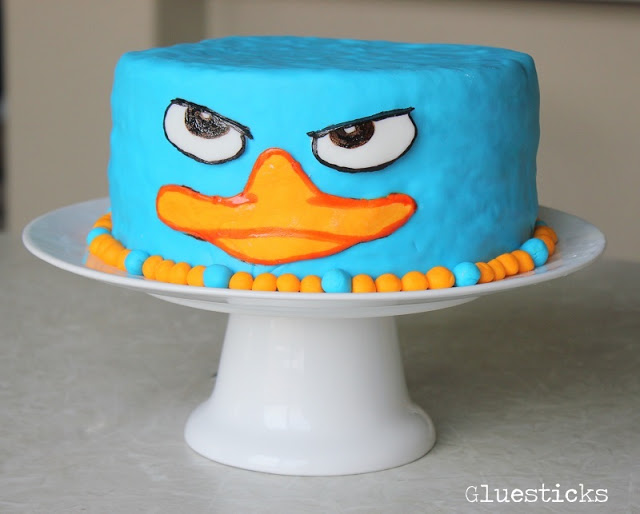 We have some "Phineas and Ferb" fans in our home so for Aaron's 7th birthday I made him a Perry the Platypus cake. It was extremely simple and he loved it.
The only rough patch was the batch of fondant I made. Somehow I think I must have added too much water or something. It was so stretchy and hard to work with. It stretched so much when I picked it up that it ended up being really thin and impossible to spread the bubbles out…hence the texture you see, but everything else was easy to do. I used fondant for the features and then used concentrated food coloring to paint on the details.
All 4 of our children were born the last quarter of the year. So now I can sit back and relax without planning a birthday party until September!