Is your family drinking enough water during the summer months? Keep track with these dry-erase printable water tracker magnets that stick to the front of your water dispenser or refrigerator! Thank you, Primo® for sponsoring this post.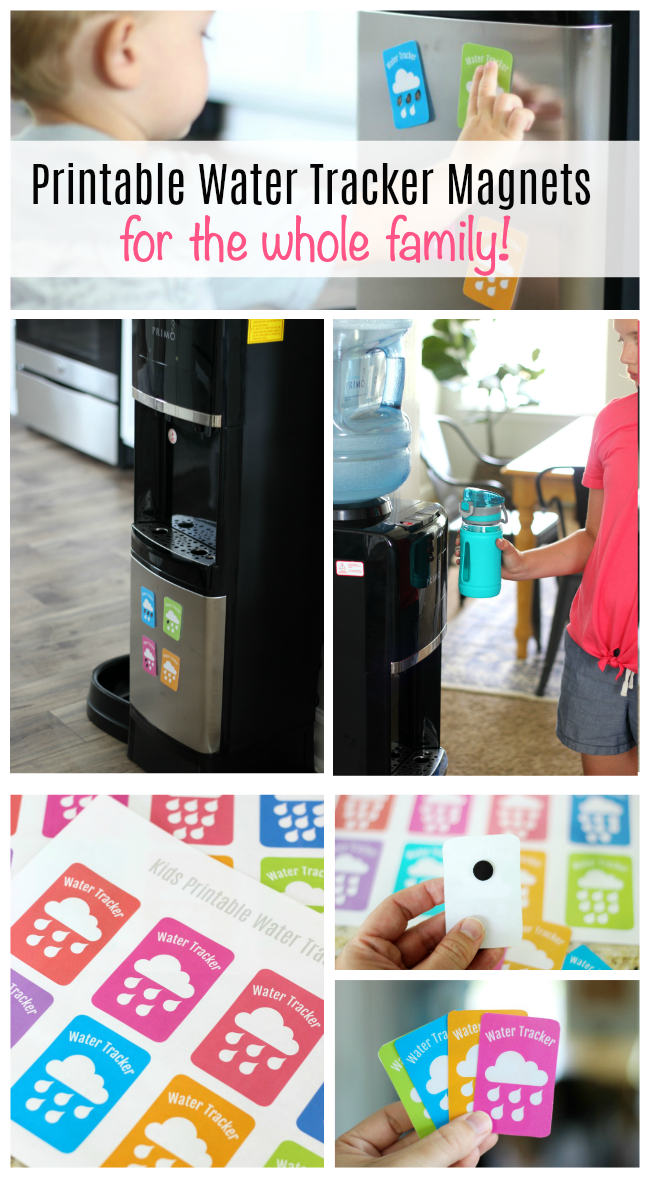 Summer is here in Virginia. Anyone who has ever lived in the south knows how HOT and HUMID it is during these months. If you wait to drink water when you are thirsty, you are not drinking enough! This goes for us and our four-legged friends.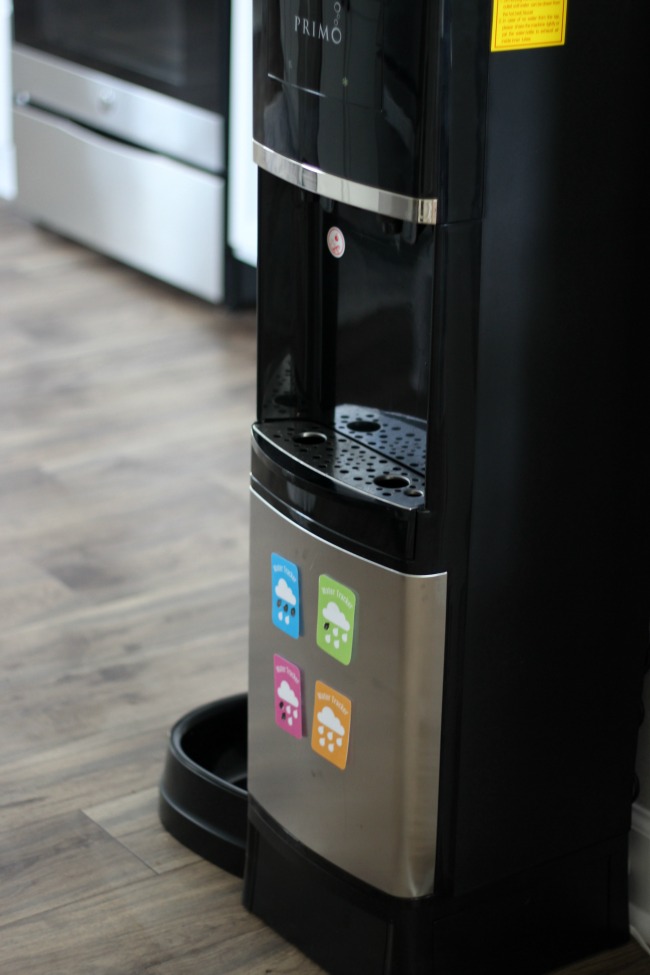 Summer Hydration for Families
I made these printable water tracker magnets for the family to use on our in-home water dispenser, but you could easily print them out on vinyl and attach them to your reusable water bottle to easily keep track of how many servings you've had on any given day!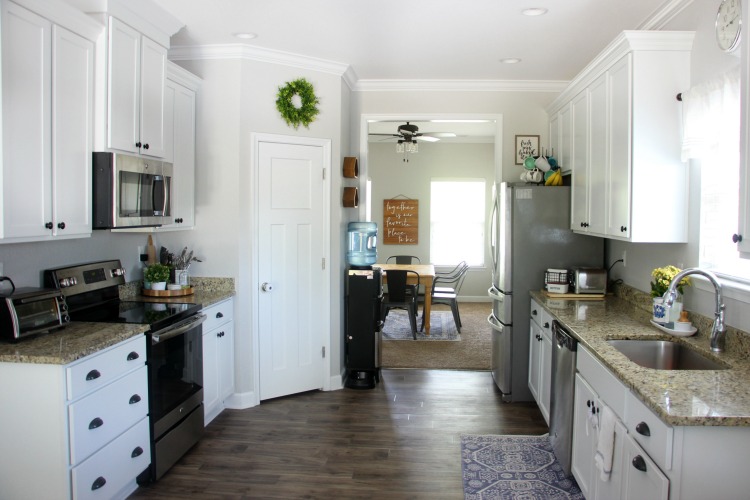 Summer Hydration for FamiliesI made these printable water tracker magnets for the family to use on our in-home water dispenser, but you could easily print them out on vinyl and attach them to your reusable water bottle to easily keep track of how many servings you've had on any given day!We had a water dispenser when we lived in California, and I found that I drank so much more water when we had it! In fact, I recently read that adding a water dispenser to your home results in families drinking 25% more water. Ours has a pet dispenser which is great for making sure that Toby has plenty of fresh water as well. I love the sleek design, and it blends in nicely in our kitchen!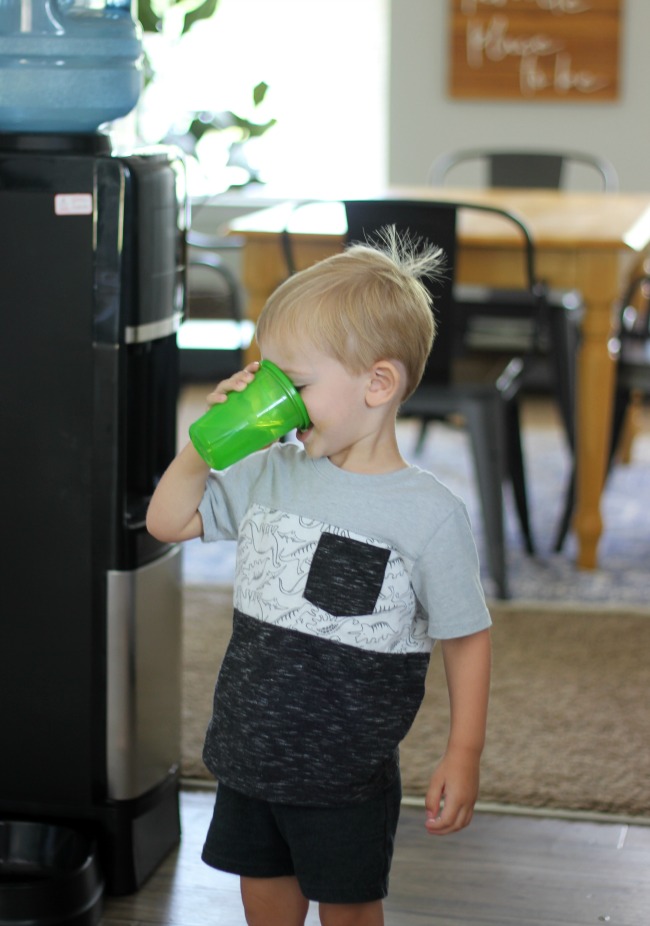 Tap water tastes a bit funny to me and I never really know what's in it. When we moved, we had to return the dispenser that we were renting, so we were in the market for a new one. We decided that it would be better to own a dispenser instead of renting one again, and ultimately, we decided on the Primo Deluxe Top Loading Water Dispenser with Pet Station. I like that I can find the refillable bottles of water and filling stations at several grocery stores in my area!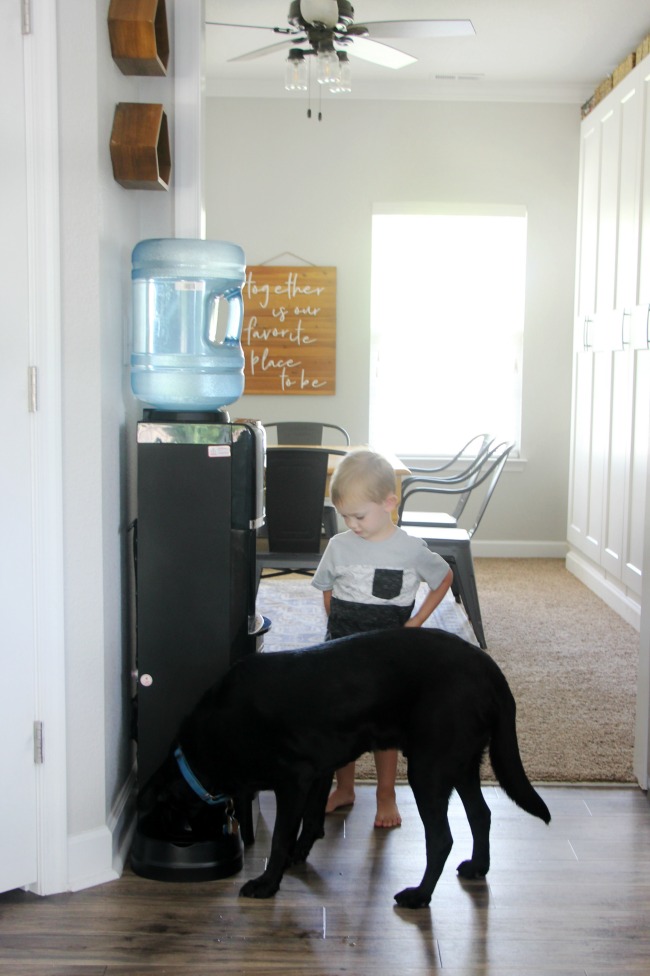 Primo water goes through a multi-step purification process that includes reverse osmosis. The water purchased in the 5-gallon bottles has added minerals. Safe for us, and safe for Toby. There is nothing better than perfectly cold, fresh water.
Summer Hydration for Pets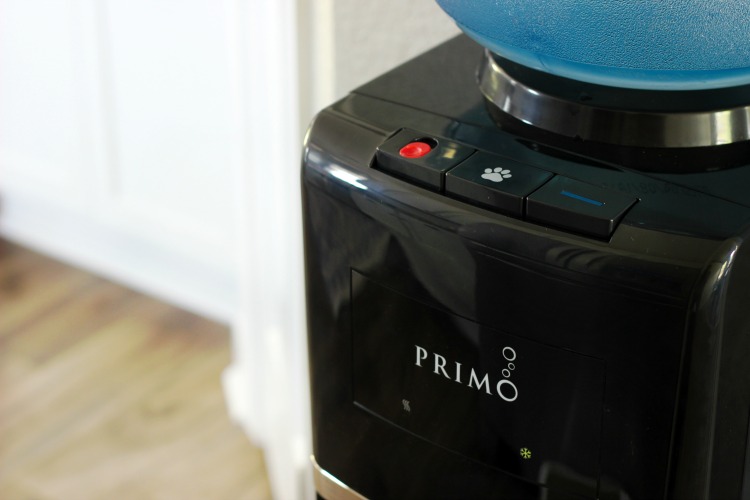 Toby is slightly high-maintenance when it comes to his water. He won't drink water that has been sitting out for any length of time. His favorite is water straight from the hose because it is running water, but I feel better about having him drinking quality water just like the rest of us,and I want him to have plenty of fresh water throughout the day.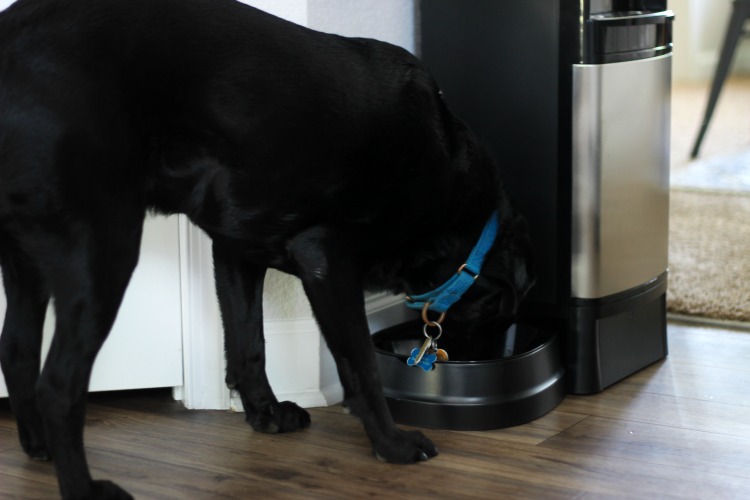 This water dispenser takes care of that! I simply press the paw button and it dispenses freshwater right into the pet station! He likes to drink the water as I'm pushing the button, and I can dispense as much or as little as I want.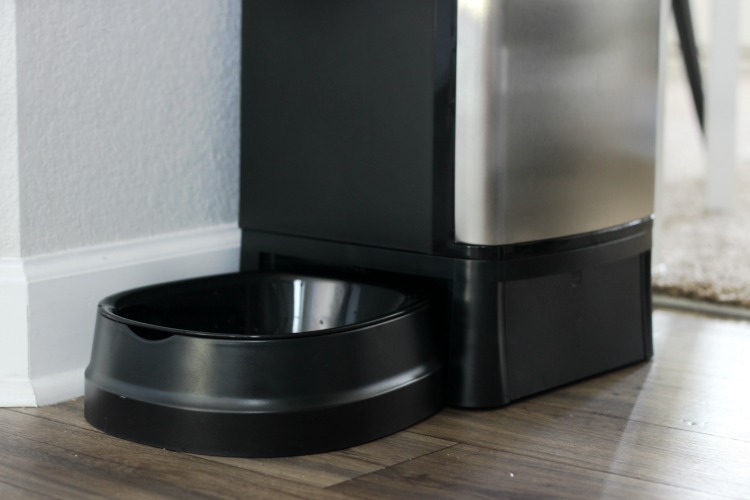 The dispenser is pretty much assembled right from the box. I only had to do a couple of things.First, I had to decide where to place the bowl. The pet dispenser has three spots (left, center, right) that it can snap into. If you have more than one pet, you can add extra pet stations in each one (up to 3). Each pet station comes with a base and a removable bowl for easy cleaning.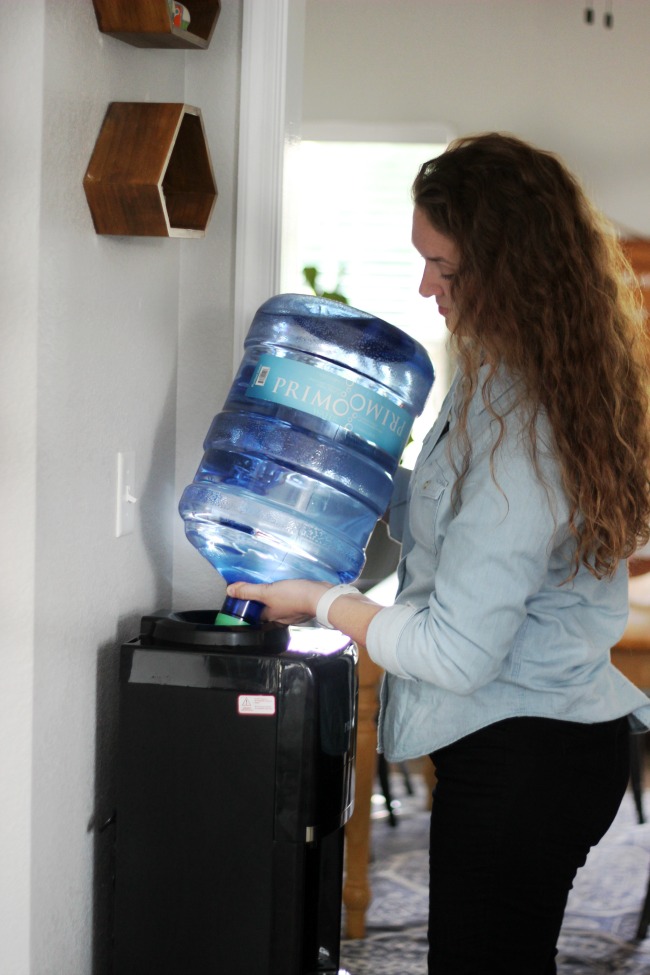 After that, I added the drip tray under the hot and cold water dispenser, placed the 5-gallon bottle into place, and plugged in my dispenser. There were three switches in the back that I turned on for the cold water, hot water, and light, and our system was ready to go!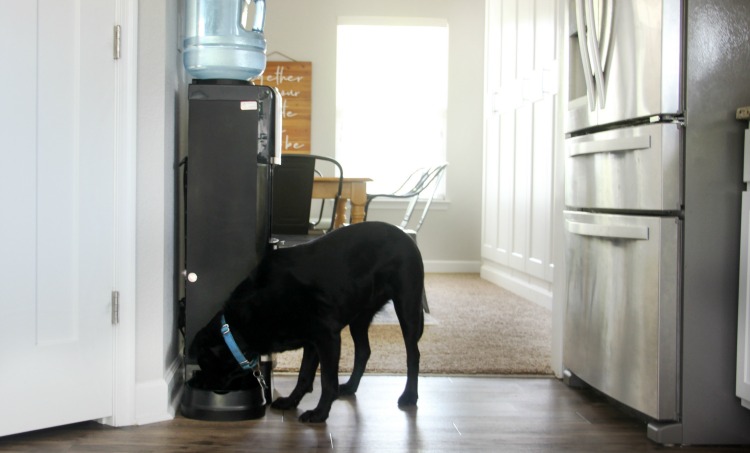 Toby is (obviously) a black dog. On a hot day he heats up very quickly, and his fur feels extremely hot to the touch. It isn't any different than a black car, or black shirt. The sun loves him. It is so important to make sure that we bring fresh water with us when we take him to the park or on outings, and make sure to have plenty of water for him at home.
How to Refill Your Water Dispenser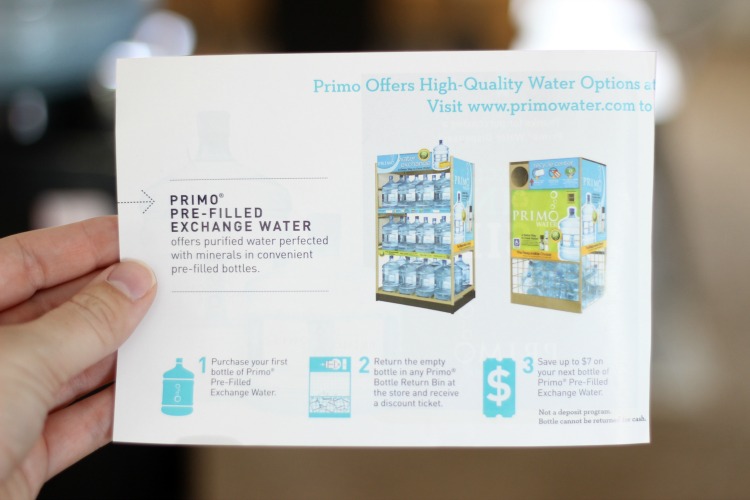 How to Refill Your Water Dispenser
If you haven't had a home water dispenser before here's how it works! First, you'll need a dispenser. You can find Primo dispensers at big box stores, but if you use the code WATERGOALS25 when you order your Primo system online you can save 25% off your dispenser, get FREE shipping, and receive 2 FREE coupons. One that will be mailed to you for a 5-gallon bottle of Primo water, and another coupon that will be in the box when it's delivered.
After that it's fairly simple to replenish your water!
Step 1: Purchase your first bottle of Primo Pre-Filled Exchange Water (don't forget to bring your coupons!).
Step 2: Return the empty bottle in any Primo Bottle Return Bin at the store, and receive a discount ticket or keep the bottle and refill it at a Primo refill station (more on thatbelow)
Step 3: Save up to $7 on your next bottle of Primo Pre-Filled Exchange water with the ticket
If you'd rather refill the same bottle you can do that too! Just bring it to a local self-service refill station. You can purchase new lids on the Primo website to make it easier to transport your water. My local grocery store has a large rack of 5-gallon bottles near the entrance so I've been exchanging my old ones there. I also like that the exchange water has added minerals (the water at the refill stations does not).And each 5-gallon bottle saves up to 1,100 single use water bottles from the landfill. An easy way to make a big impact on the environment.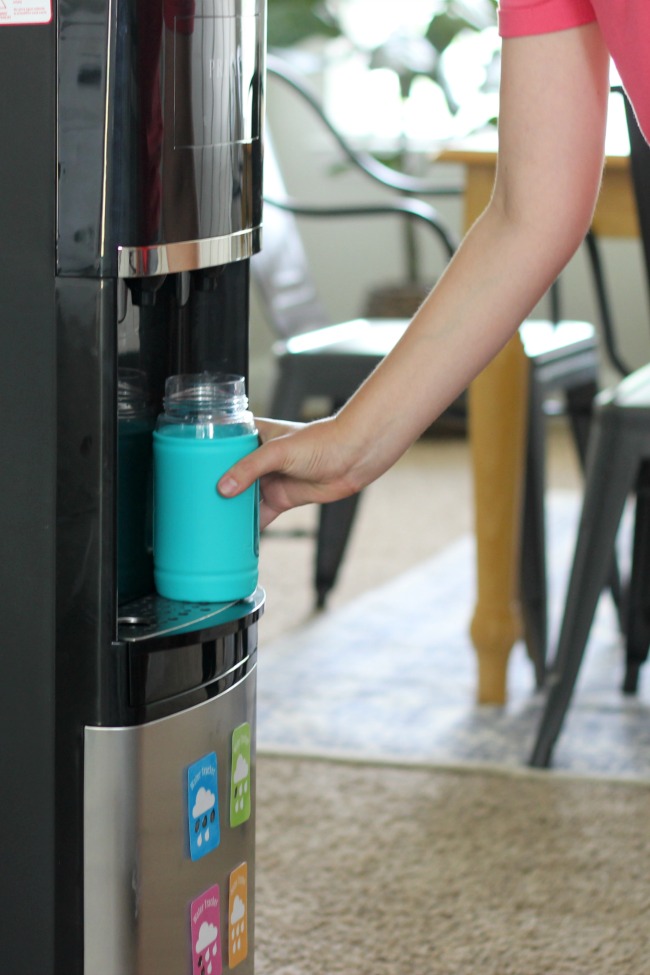 Our Primo water dispenser offers crisp, cold water as well as piping hot water (protected with a child-locking device). We haven't had it long, but I've already seen an increase in water consumption! To help the kids become aware of how much water they should be drinking I decided to make printable water tracker magnets. Every time they drink a glass of water, they mark off a raindrop. I made them for adults, too! Five glasses a day for kids and seven glasses a day for adults.
Dry Erase Printable Water Tracker Magnets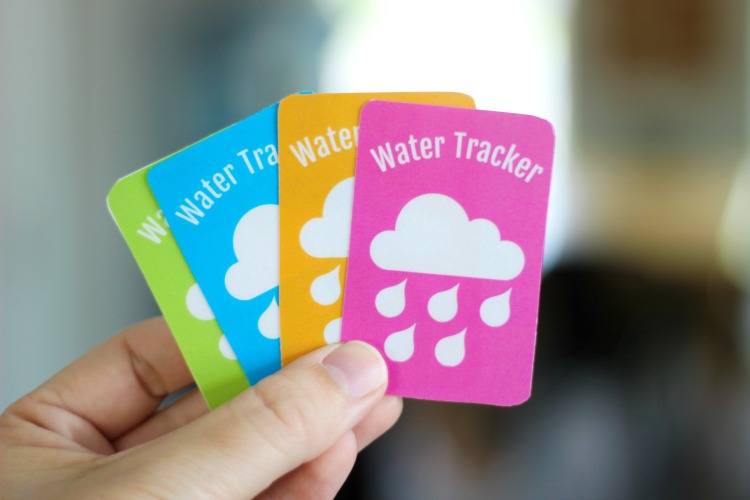 To make your magnets print off one of the sheets (scroll down for the links).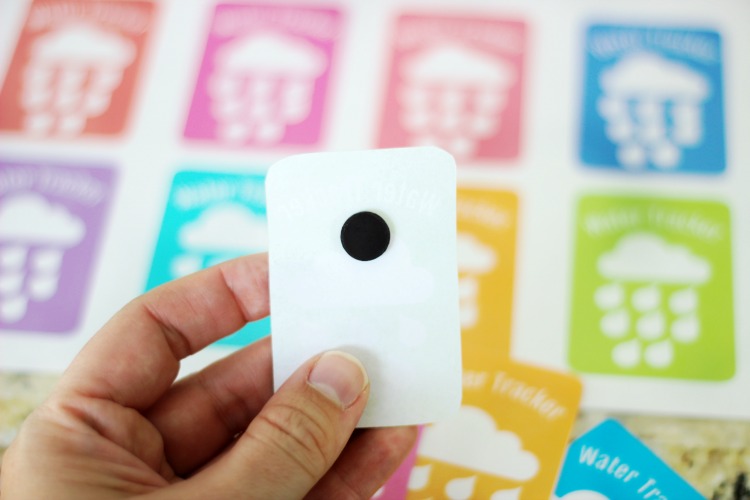 Laminate the sheet and cut out the magnets. Add a magnet to the back and place onto your water dispenser or refrigerator! Use with dry erase markers. You can also print these as vinyl to attach to your reusable water bottle.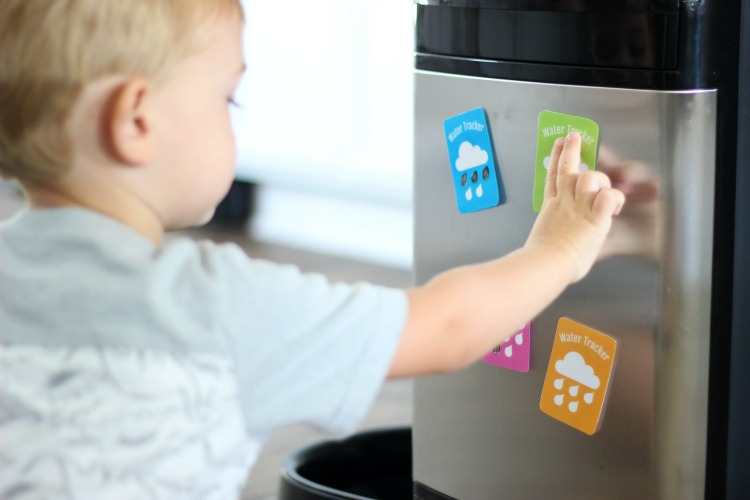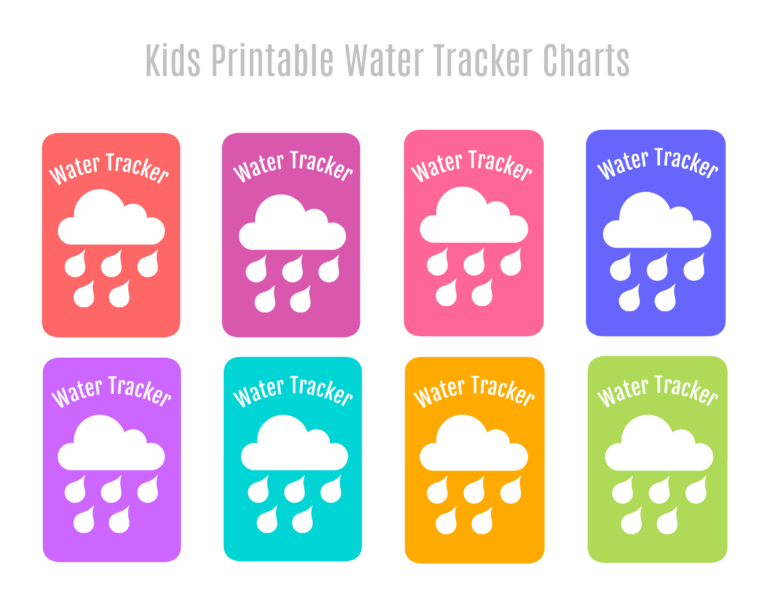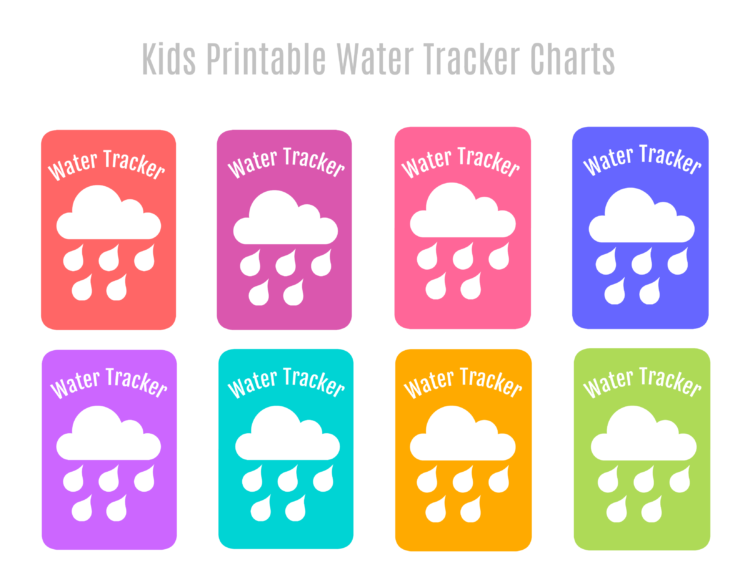 Download the kids sheet here.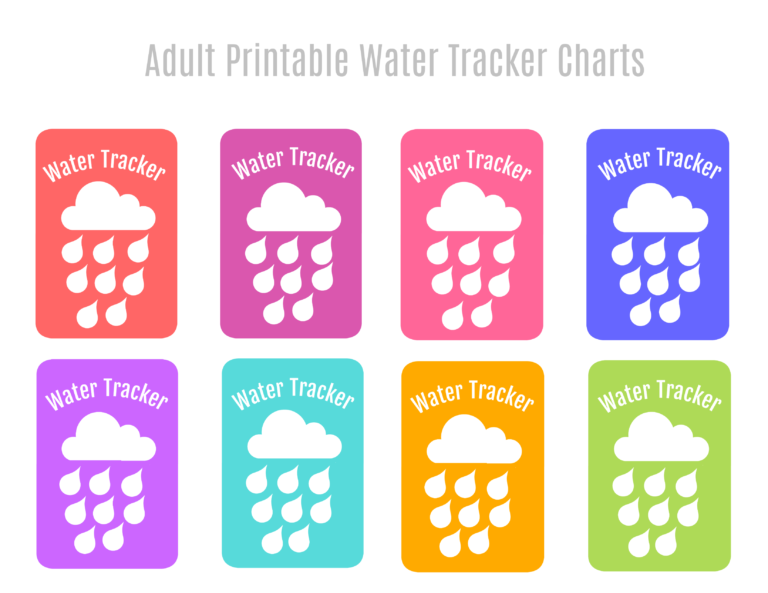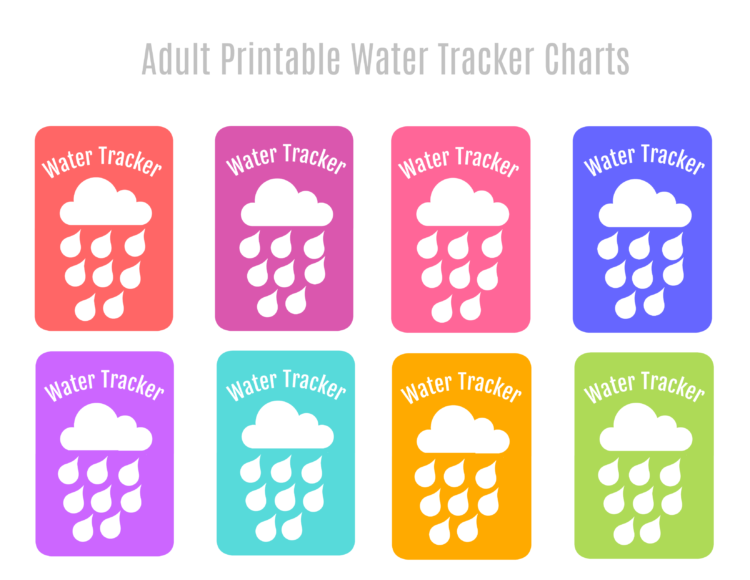 Download the adult sheet here.
This is a sponsored post written by me on behalf of Primo.