This
placemat tutorial
will teach you how to make a set of reversible placemats in under 30 minutes! Homemade placemats are incredible easy to make. They are a perfect beginning sewing project and make a great gift.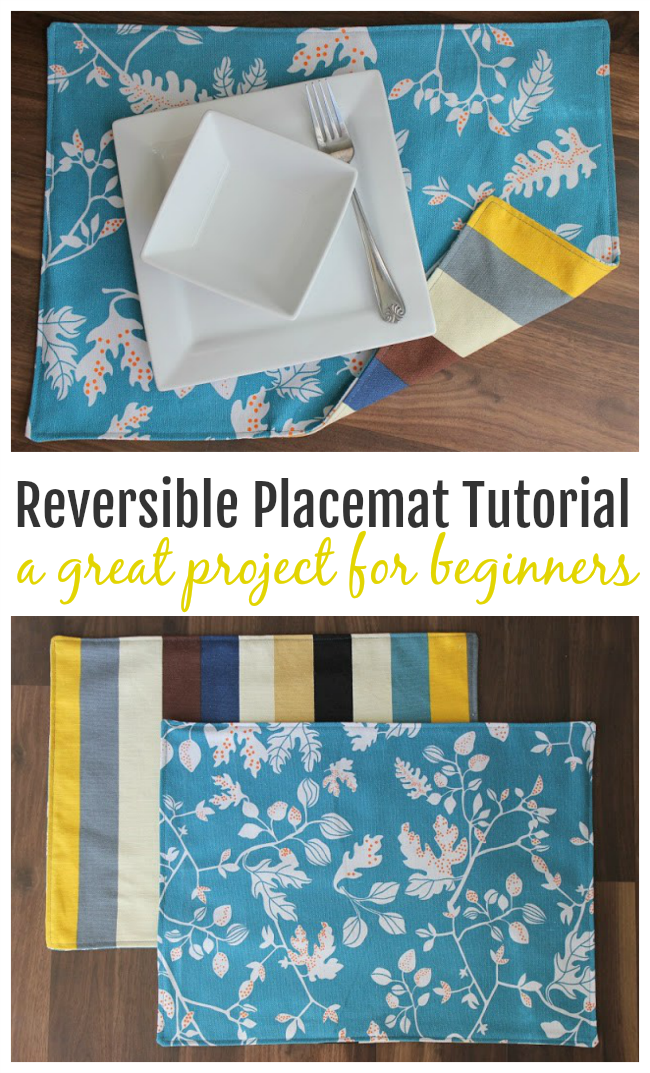 I've made lots of placemats over the years, and when I got to thinking about it I realized that most of the placemat sets that I've sewn have gone to friends and family who can sew and could easily make a set for themselves.
I think they are one of those projects that many of us don't think about making for ourselves. So the next time you are looking for a wedding, birthday, or housewarming gift…think placemats. They make every table setting that much brighter.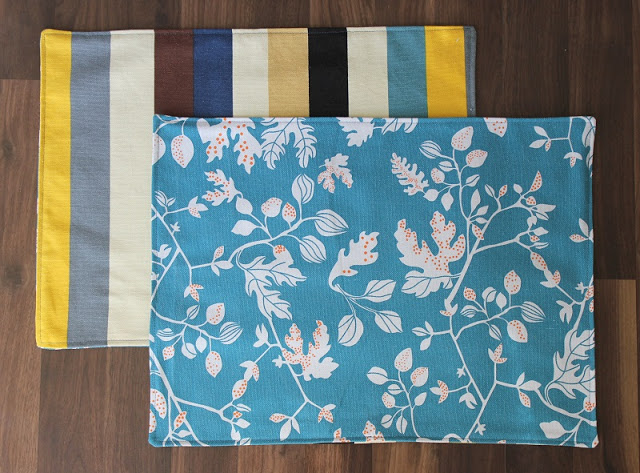 This set was sent to my sister and her family as a housewarming gift. Her home is painted in cool blues and greys and I thought this fabric combination would look nice with her color scheme.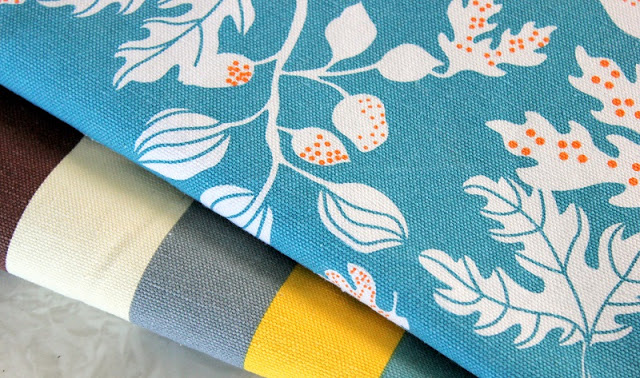 What makes these placemats so quick to make is the fact that you don't need to quilt or add batting or padding to make them sturdy. They are made with canvas (home décor fabric). If you used basic cotton or calico, you would need something like interfacing or a light batting inside, but two layers of this nice home décor fabric works great. You can find all sorts of fun prints at your local craft store. How much you buy will depend on how many you want to make. A yard of each will make at least 4. The fabric I have came in a 60″ yard so I was able to make 6.
Reversible Placemat Tutorial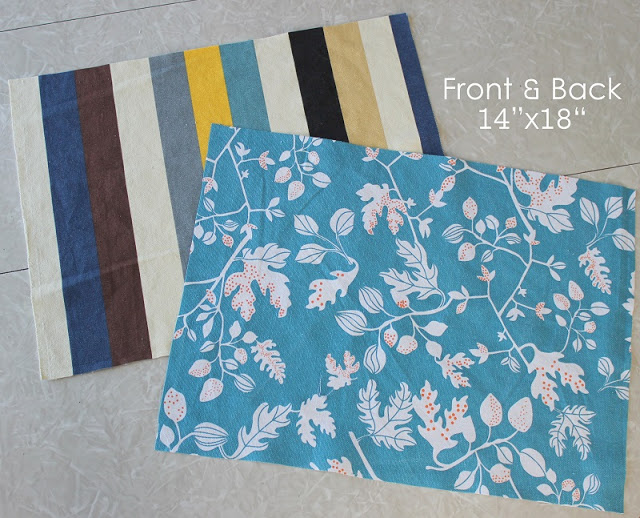 You will need 2 (14″x18″) pieces for each placemat.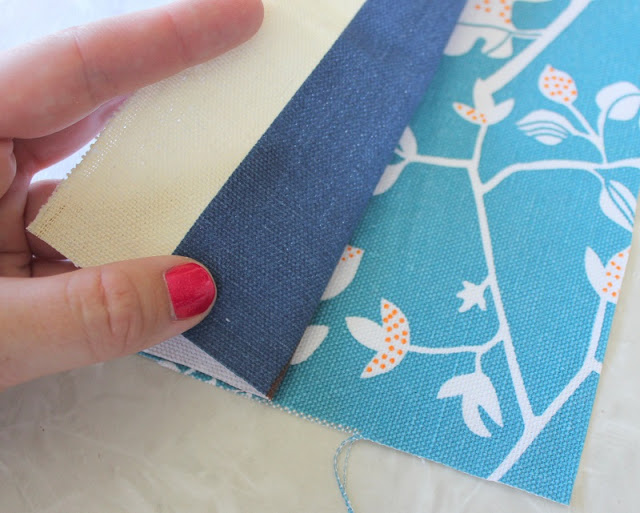 Lay your front and back pieces together, right sides facing.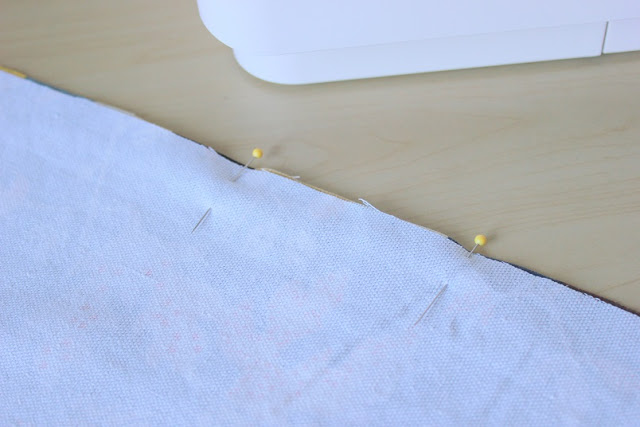 Mark a section along one of the long lengths for turning them right-side out in a few mintues. This isn't completely necessary. You can just sew and make sure to stop with enough space to turn it later on, but if you are like me and start day dreaming while you are sewing, this will prevent you from needing a seam ripper if you sew the opening shut.
Starting at the bottom pin, stitch around the entire place mat with a 3/8″ seam.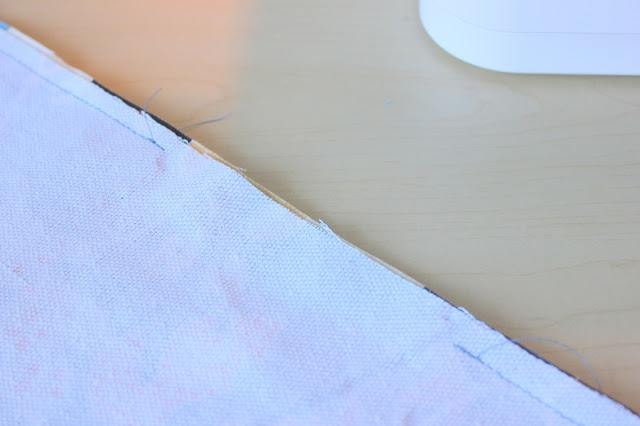 Remove pins.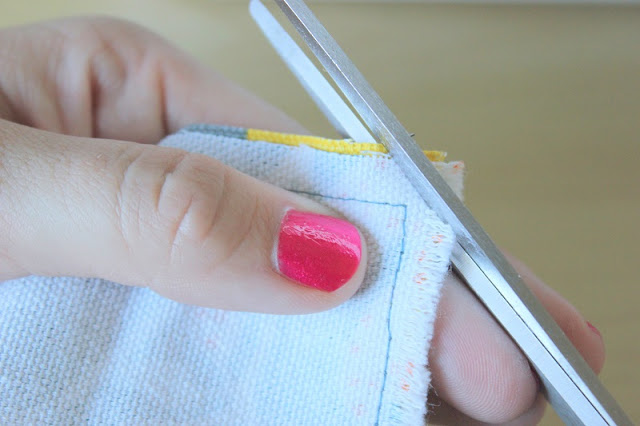 Clip your corners so that when you turn it around they will be nice and crisp. Reach you hand inside of the opening and turn your place mat so that the right sides of the fabric are on the outside. Push out corners and iron all seams nice an flat.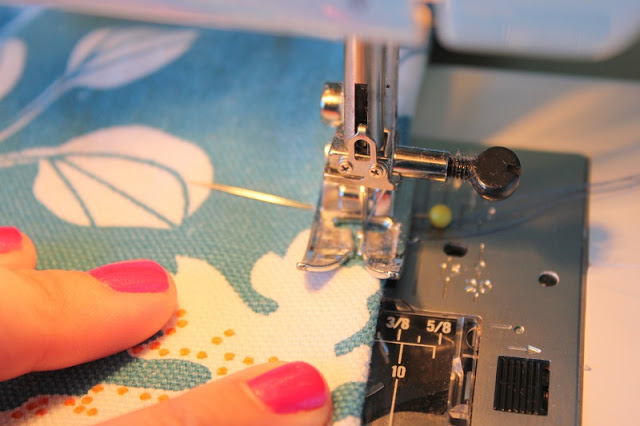 Fold down the flaps on your opening and pin to secure. Top stitch a 1/4″ seam around your entire placemat. This will keep the edges flat, reinforce your stitching, and close up the opening you used to turn it right-side out.
You now have one finished placemat. Continue on until you have 2, 4, or 6 finished placemats!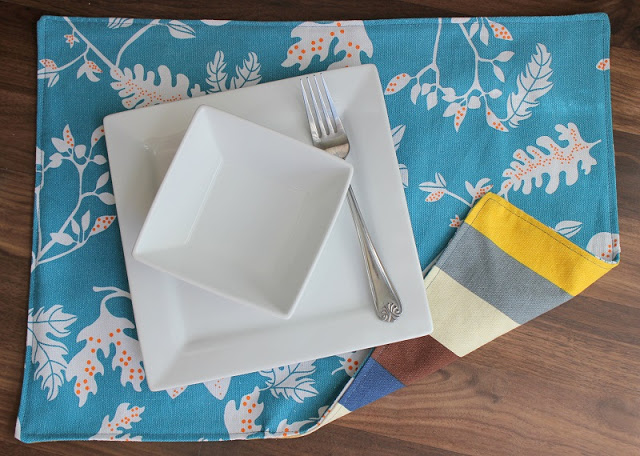 A fun set of placemats that are reversible too.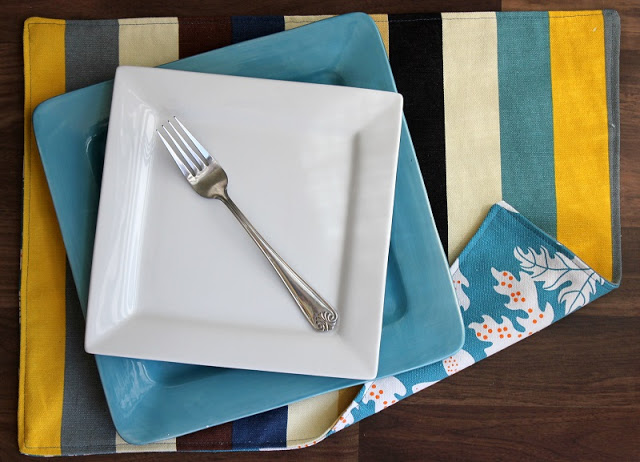 Now to decide which fabrics to use for the ones I make for our dining room!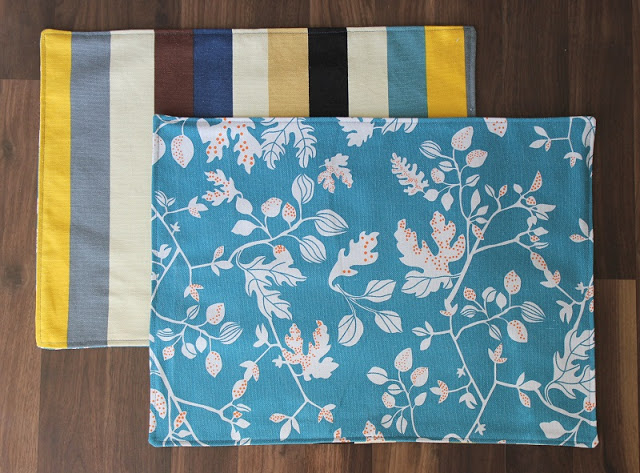 Whether you are making a set of 2 or a set for a family, you can easily finish this project in 2 hours or less.