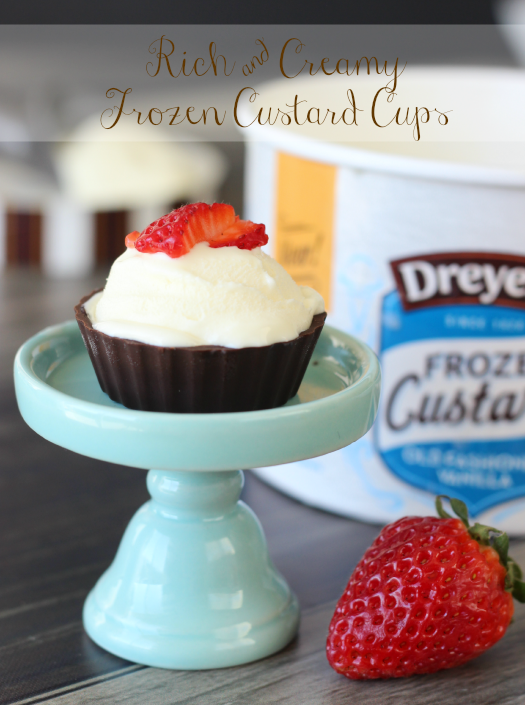 These mini frozen custard cups look fancy, but they are so easy to make! How many of you have tried making your own chocolate cups before? Did anyone try the balloon method? I did. Years ago. And let me tell ya, DON'T. I should have sent my photos into a pinterest fail website. I've also tried making them in cupcake liners only to have 1 out of 12 turn out. So how did I make these? Scroll down…
Store bought cups. I told you these were easy to make! I found a dozen chocolate cups in the baking aisle at Walmart and they literally jumped into my shopping cart. I knew my kids would love them too since they are tiny and bite sized. Easy for them to eat before they start to melt all over the place. I thought about several things to fill them with and settled on two flavors of DREYER'S Frozen Custard.  Old Fashioned Vanilla and Peanut Butter Pie. If you haven't tried frozen custard before it is pretty much ice cream's creamier cousin, and it is simply delicious.
As I was putting these in the freezer I heard a little voice behind me say, "This is SO good!". I turned around to find Ruby, my 3 year old, treating herself to scoops of custard straight out of the carton. She knows a good thing when she sees it.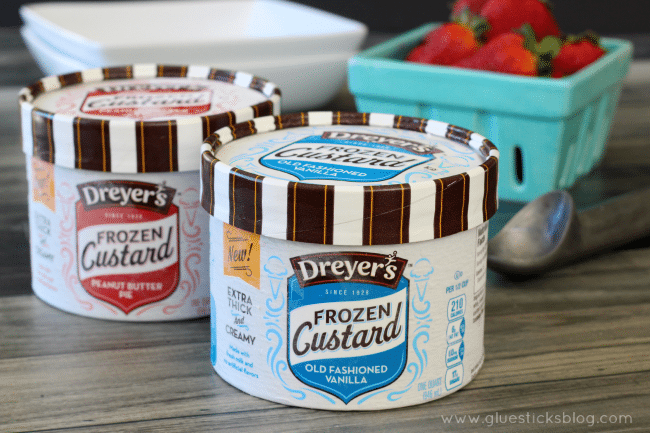 Working quickly, I scooped custard into each chocolate cup and placed my tray in the freezer for about 10 minutes to keep the firm.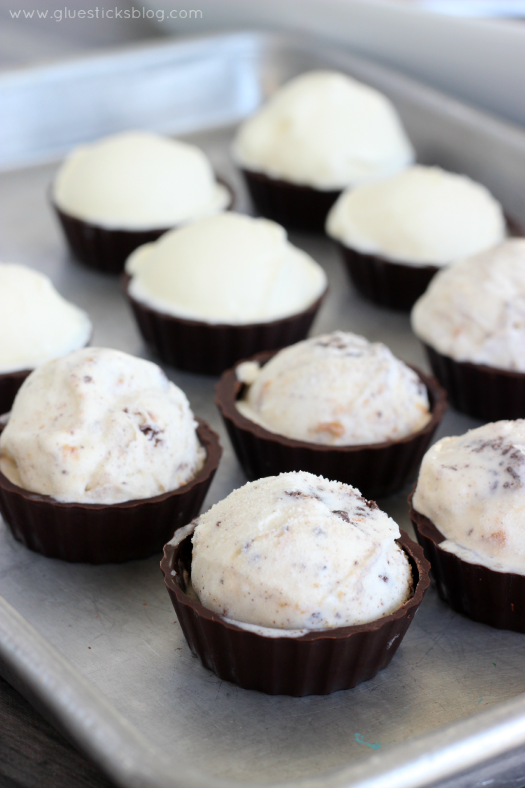 While they were setting up prepared my toppings for the vanilla custard.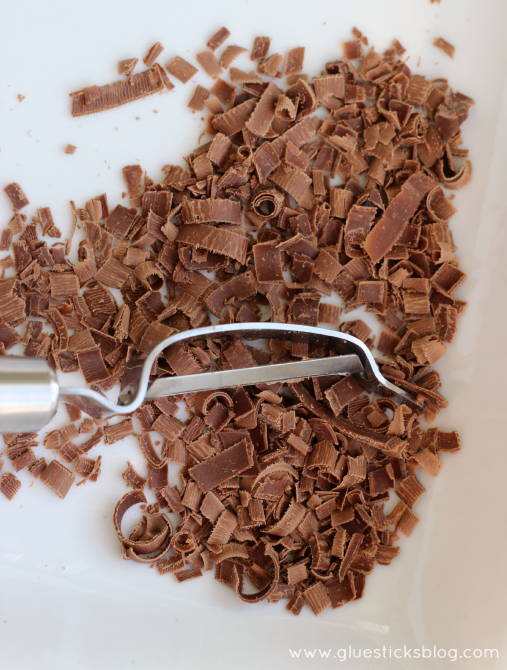 Frozen custard is delicious as is, but some simple chocolate shavings or fresh strawberries really make them look pretty. I made these by shaving a chocolate bar with a vegetable peeler. Ridiculously quick…and fun!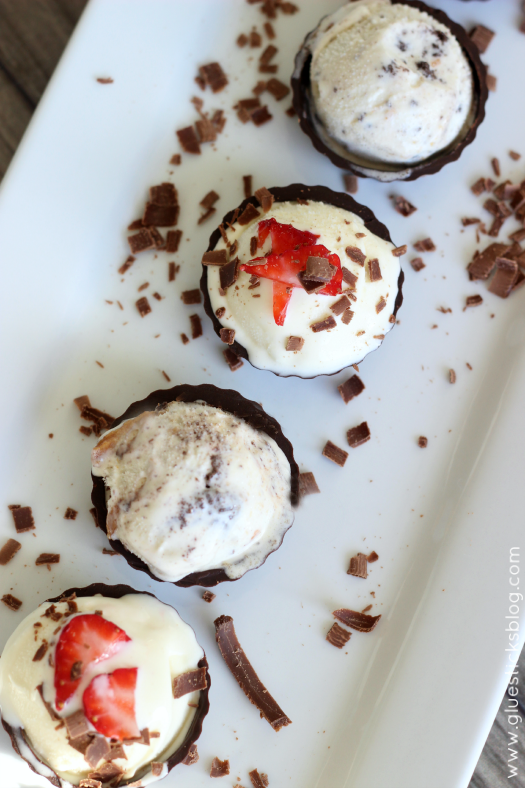 After I added my toppings I placed them back into the freezer until it was time to serve.
That strawberry is really dwarfing my cute little custard cup. Wouldn't these bite sized treats be perfect for a baby shower? You could fill them with any one of the DREYER'S Frozen Custard flavors.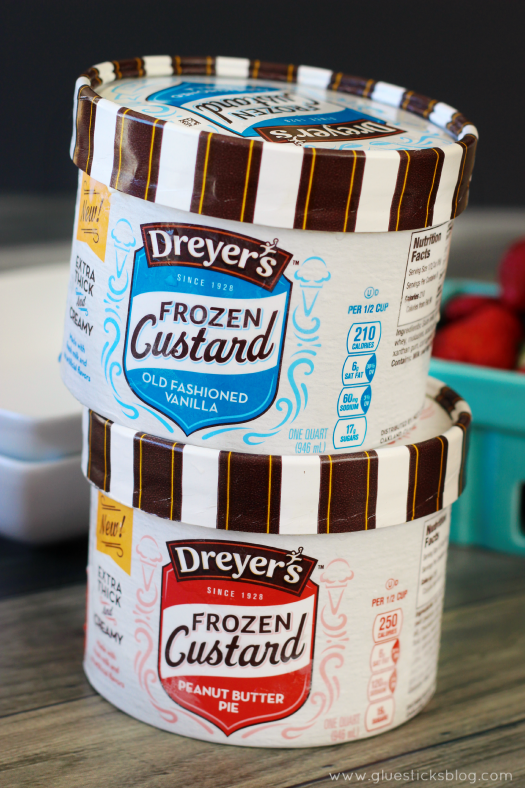 Besides the two that I used (my favorite being Peanut Butter Pie with the chocolate cookie pieces and peanut butter swirls) you can find: Strawberry Shortcake, Chocolate Malt, and Mint Cookies N' Cream. My local Walmart also carried the Snickerdoodle and Salted Caramel Pretzel flavors.