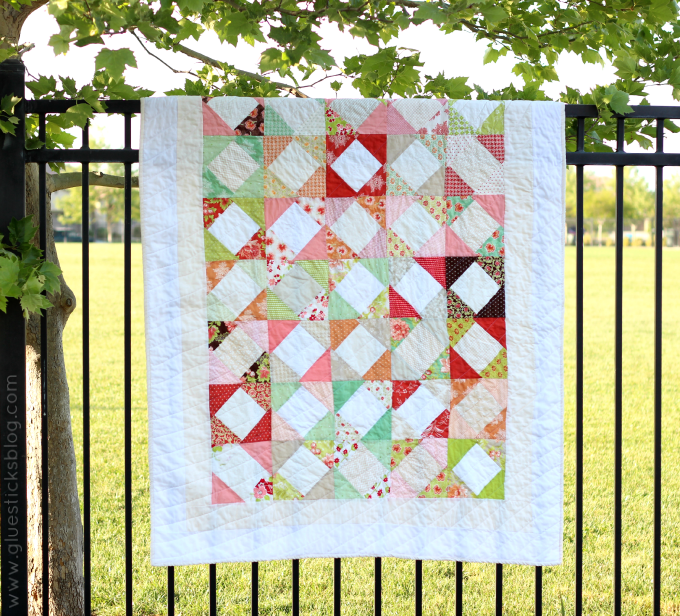 I am so happy with how this quilt turned out! Another extremely simple quilt top with an array of bright and pretty fabrics. My parents recently moved into a new house (new to them, it was actually built in the early 1900's…very neat!) and I thought my mom would like a new quilt for her new home. Her birthday was also coming up so it was the perfect time to make this special throw for her. Interesting fact, my mom and I share a birthday! I was born on her 21st birthday and always thought it would be neat to share my birthday with one of my kids, but it's not something you can really plan.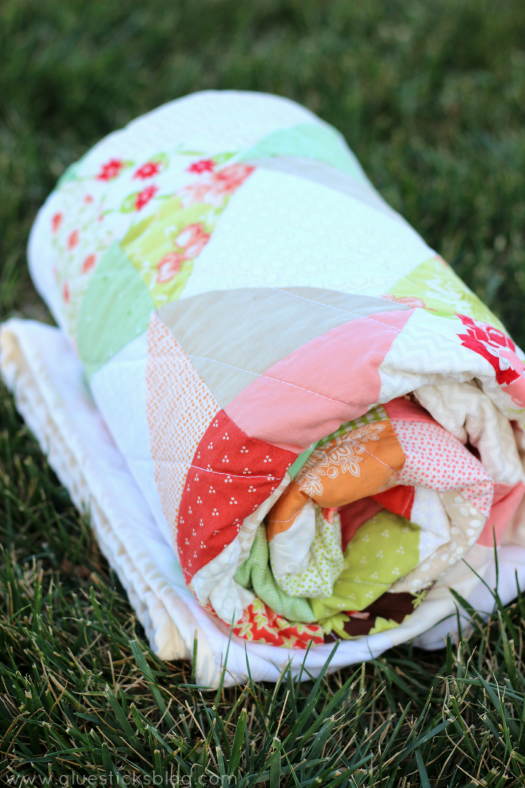 I used an array of 5″ squares in the Somerset, Miss Kate, and April Showers prints from Moda.
Construction was simple:
Each block is made up of 3 of the 5″ squares. One solid square for the center, and 4 triangles made by the other 2 squares that have been cut on a diagonal.
Stitch the 4 triangles to the sides of the square and the diamond quilt block is complete! I made this a throw size so I made 35 blocks and added two (4″) borders.
Finished quilt size: 50″ x 64″.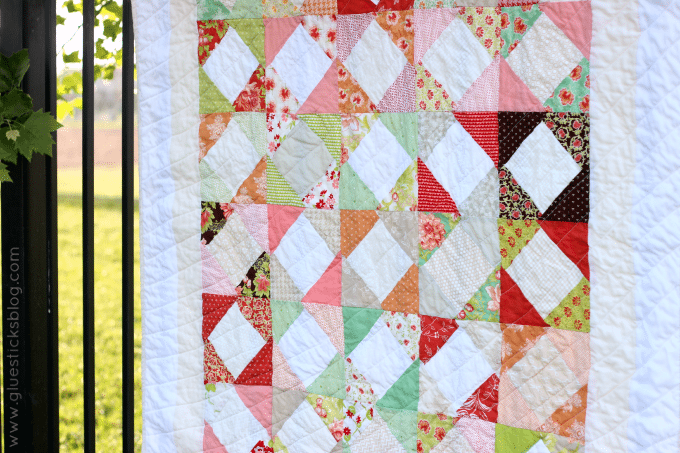 I wasn't sure if the cream border would stand out enough from the white border, but I really like how it turned out. Subtle and soft.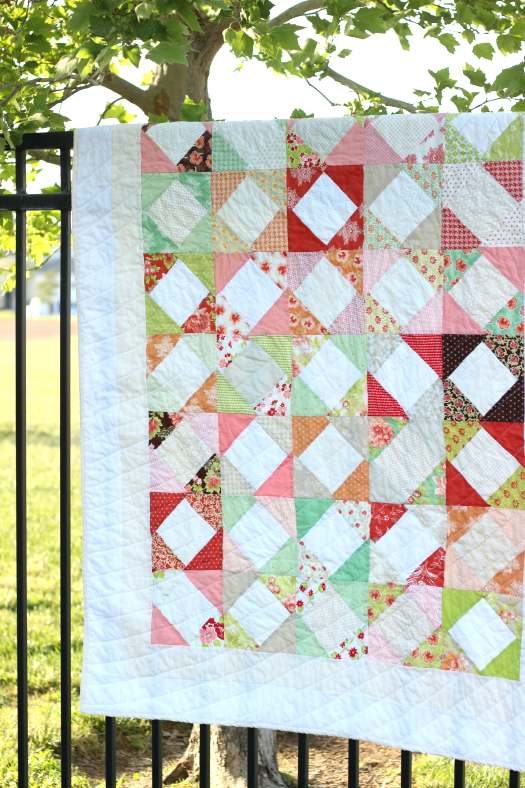 I finished taking photos of the quilts that I made for my boys last year and can't wait to share those too. I'm still such a beginner so each quilt top is super simple. Basic shapes and seams. Hopefully they are helpful for other beginners too!