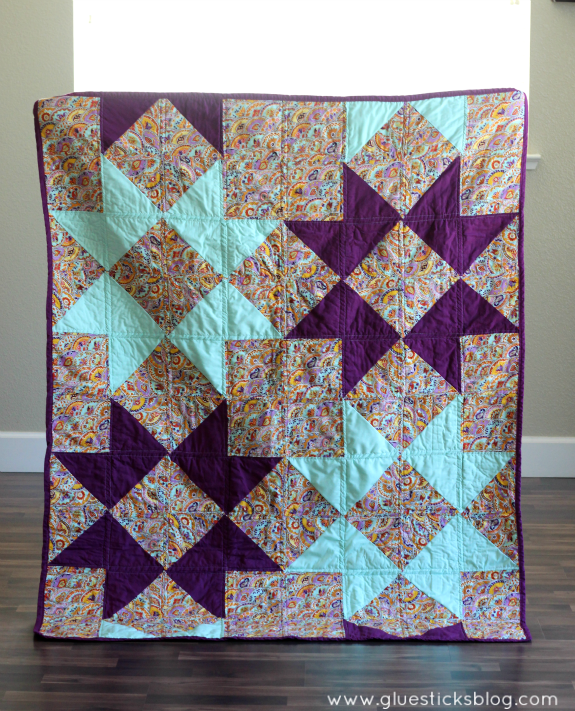 I made this throw quilt in two nights. Two nights! A simple pattern and medium sized blocks made for quick sewing. My favorite kind.
Simple Star Quilt
50″x60″
2 yards printed fabric
1 1/2 yards aqua
2 yards purple (also used as binding)
fabric for backing (I used a twin sized flat sheet)
I used this method for making my triangle squares. They come together so quickly! I added 1/4″ to those squares so that after they were sewn and cut that they would be 7″ like the basic square patterned quilt blocks.
Then I laid them out and started sewing the rows together!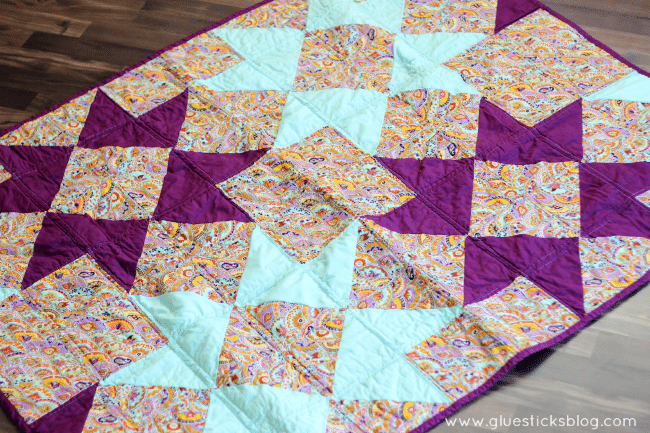 I sent it up to Alaska as a birthday gift for my mother in law. She likes purple so I based my color choices off of that.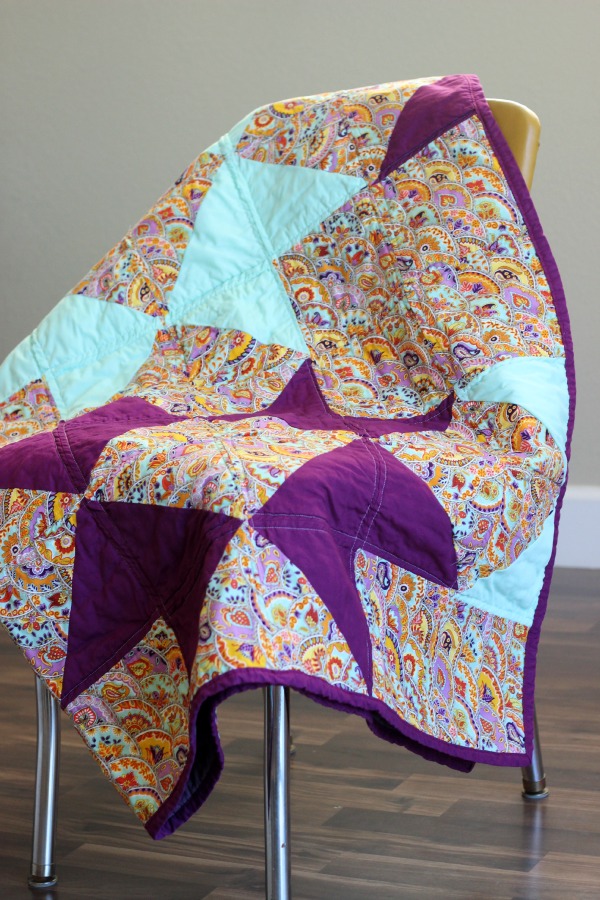 Finishing a quilt, not matter what size, is so rewarding. I just love pulling it out of the dryer all crinkly and fresh!