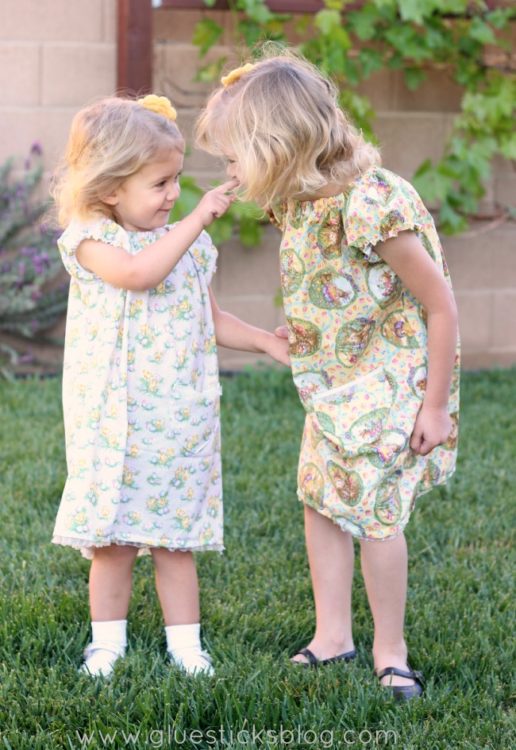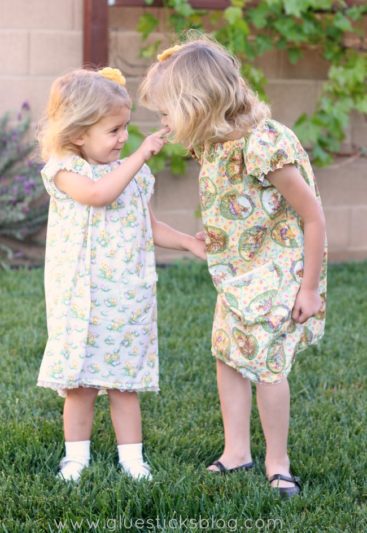 Spring Dresses in Under an Hour!
I've been doing some more spring sewing for the girls! It is still cheaper (at their ages) to make their clothes. Especially little dresses! A dress that takes less than a yard of fabric is certainly more inexpensive than a pair of shorts and a shirt. These little peasant dresses are so perfect for spring and summer!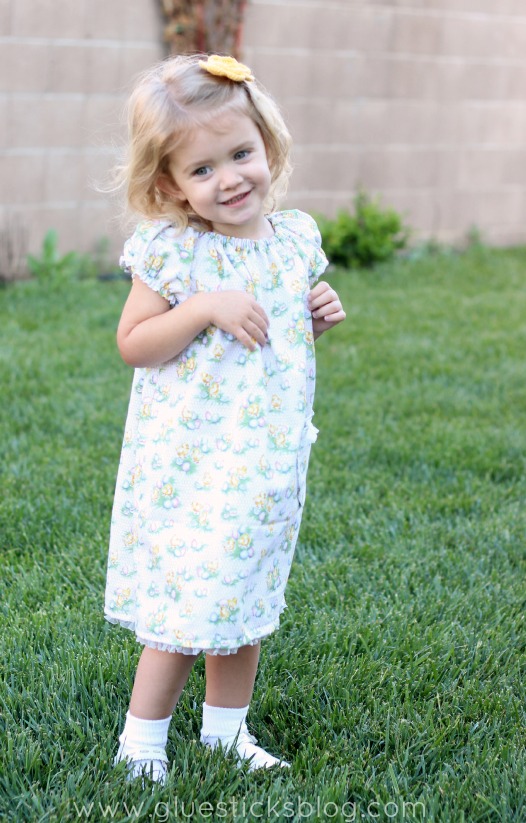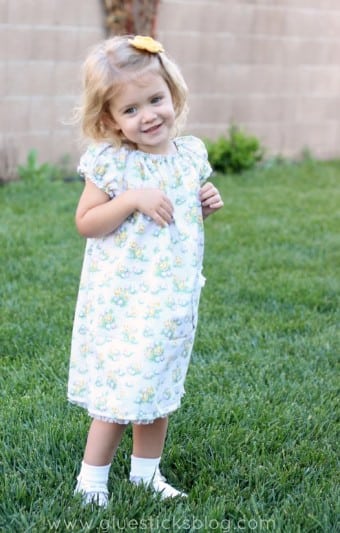 A friend recently gave me a big box of fabric. Many prints were things I didn't think I'd ever use, but were really nice fabrics. Like these Easter prints. I've never made the girls holiday dresses, but when someone hands you a stack of Easter prints and you have your go-to quick dress pattern that takes less than an hour to make…suddenly you have Easter dresses and springtime school dresses!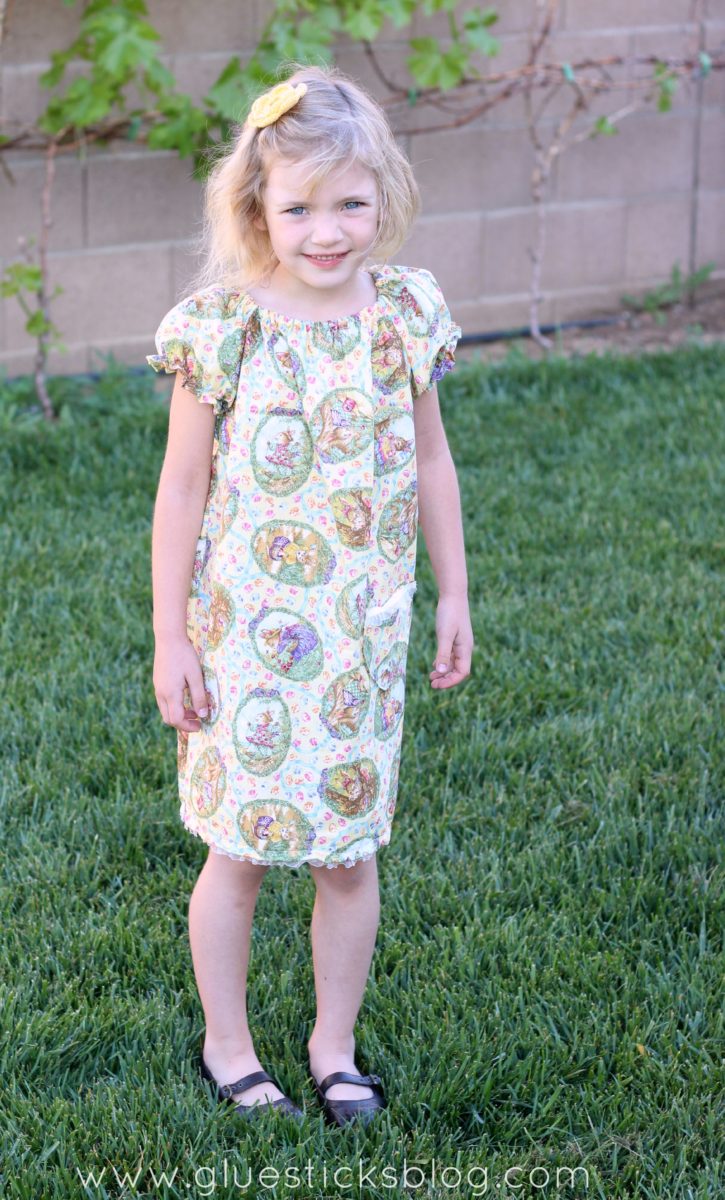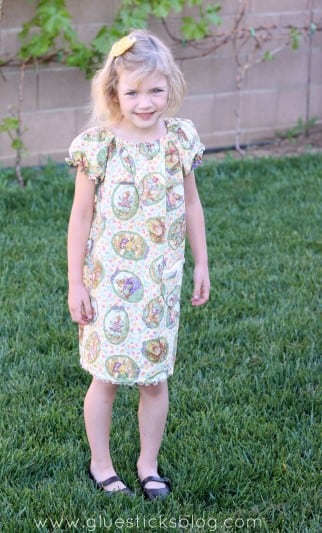 This fabric was one that I wasn't sure about, but when the dress was finished I absolutely loved it! Those oval eggs and bunnies give it such a charming vintage look. Now I have a stack of fabrics ready to go for more peasant dresses.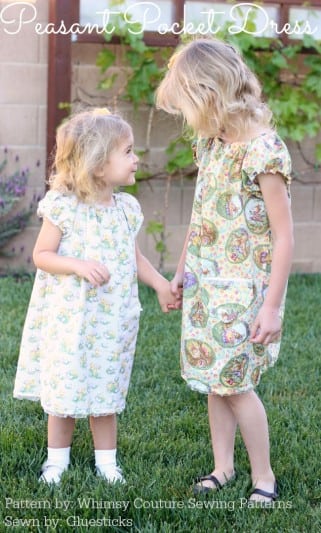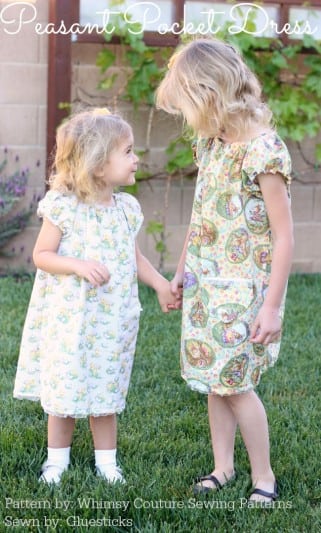 The pattern I used is a pdf from Whimsy Couture Sewing Patterns. I added a dainty lace ruffle to the bottom of the dresses and trim of the pockets. I love sewing patterns that don't require buttons, snaps or zippers. That's what makes these dresses so quick to whip up!