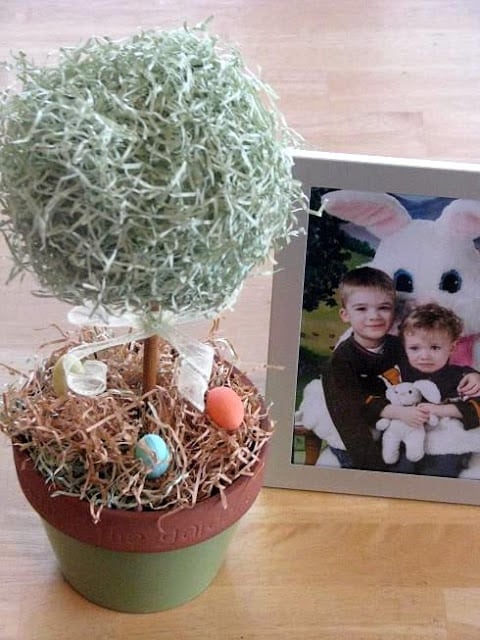 Here is a fun springtime topiary that the kids helped me make this week. We were able to use supplies that we already had from around the house to make it a no cost project. I love those!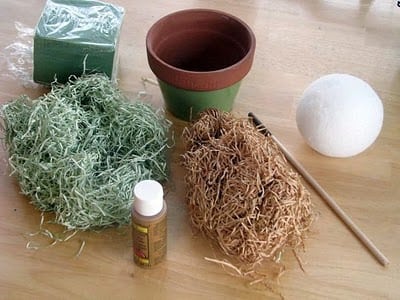 Supplies:
Styrofoam ball, dowel (you can see it has been used for something else before…same with the ball)
Easter grass (we used the stuff made from paper)
paint
pot
floral foam
accessories.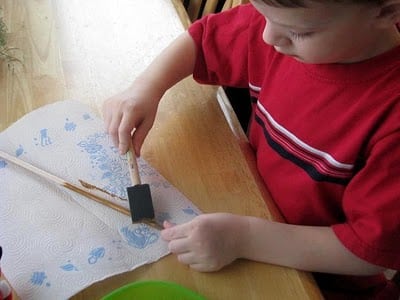 First, Aaron painted the dowel brown.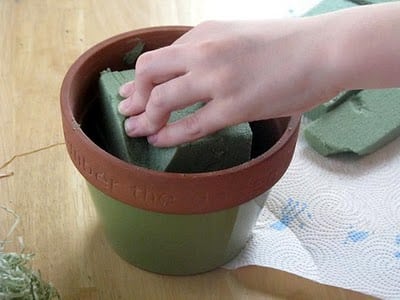 Dallin cut the floral foam down to size, with a little help. We hot glued it into the pot.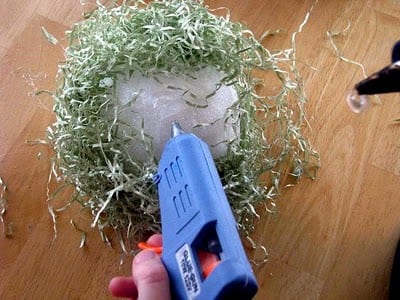 They alternated on who glued and who placed the Easter grass on the ball.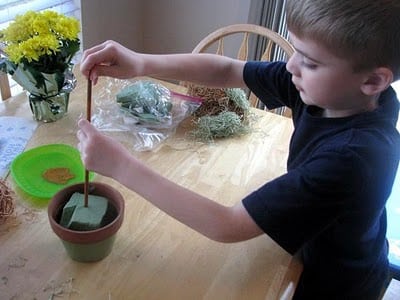 Once the stick was dry, Dallin poked it into the foam and added the covered ball.