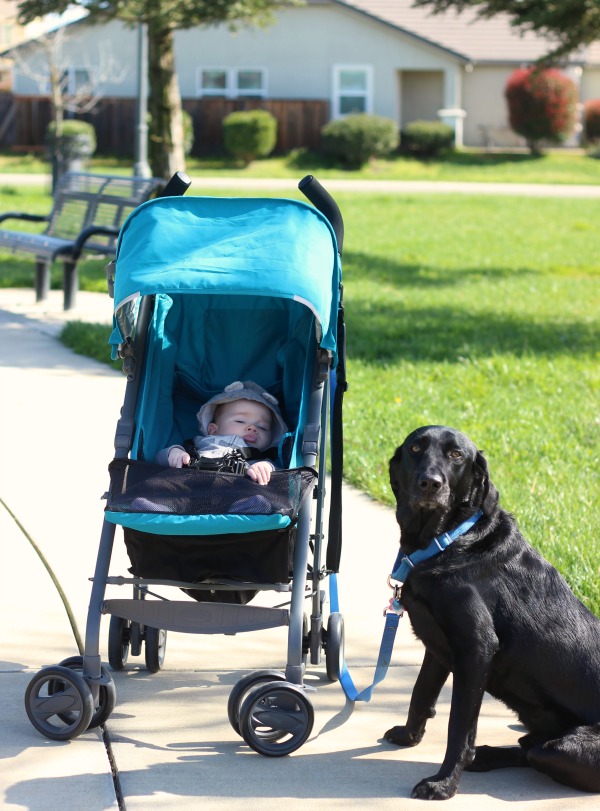 Spring in our neck of the woods comes early every year. I wouldn't generalize it by saying that spring comes early to all of Northern California because the Sierras got about 5′ of snow last weekend (NO JOKE), but here in the valley? Flowers and sunshine!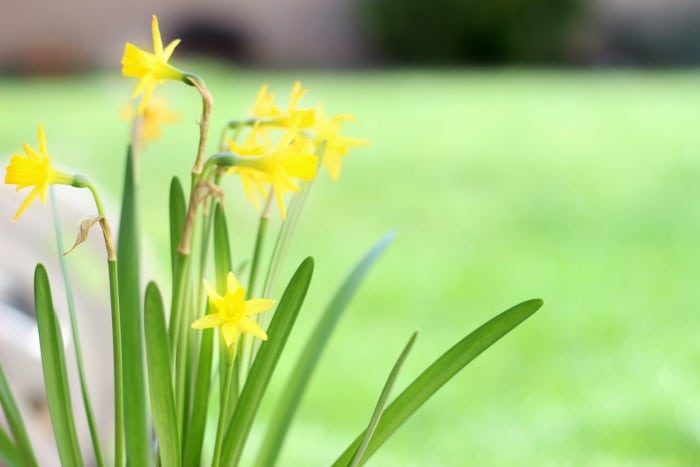 We've noticed that all we have to do when Mac gets a little fussy is bring him outside. He LOVES to feel the grass in his hands. He'll slowly open them and close them as he touches the grass. It's amazing to see him discover the new world around him.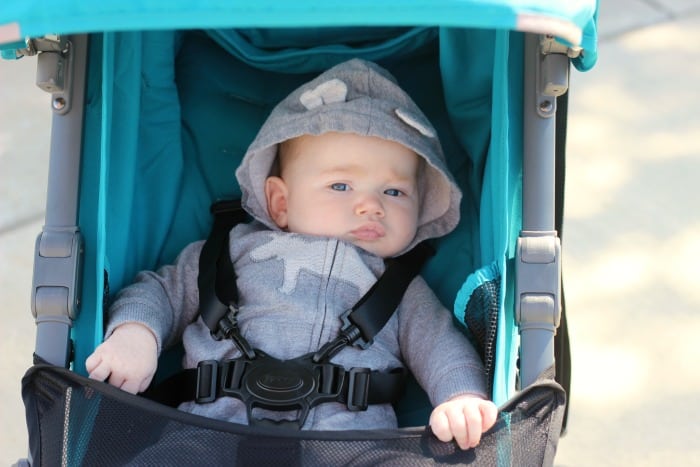 We've been enjoying our afternoons outside and going on walks while the big kids are in school.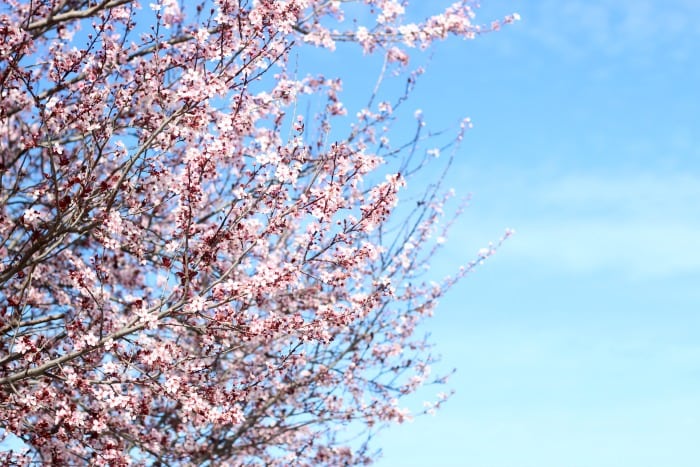 The air is cool and smells amazing with all of the neighborhood trees in bloom.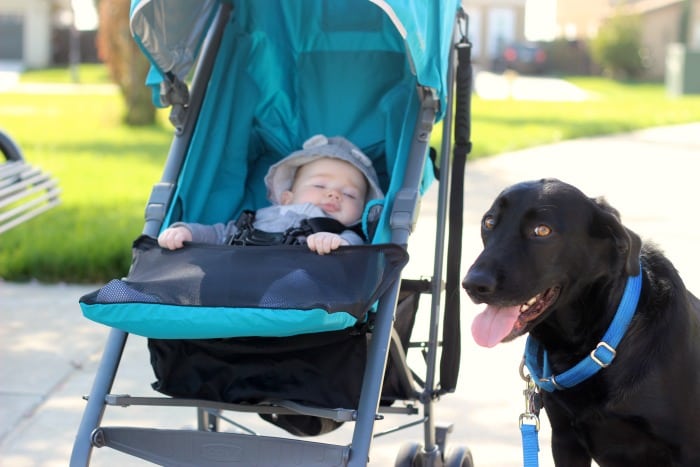 We recently found out that we are moving to the East coast this summer. I love
our stroller
, but wanted to find something a little smaller to keep in the van for all of the stops we will be making on our road trip. Mac will be 7 months old when we leave, and probably sitting up on his own, so I was in the market for an umbrella stroller.
The problem with most umbrella strollers is a lack of storage, poor maneuverability, and they don't recline for naps. On the flip side, they are small and convenient. You win some, you lose some.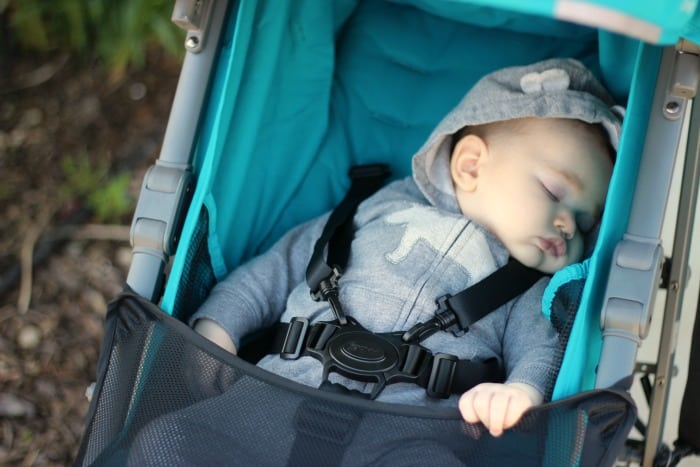 But then I had a stroke of luck and found the
Groove Ultralight 2017 
 from Joovy. It combines the convenience of an umbrella stroller with the comforts of a regular one. It is also designed for babies from birth+!
Mac can sit up, lay on a slight decline or completely flat!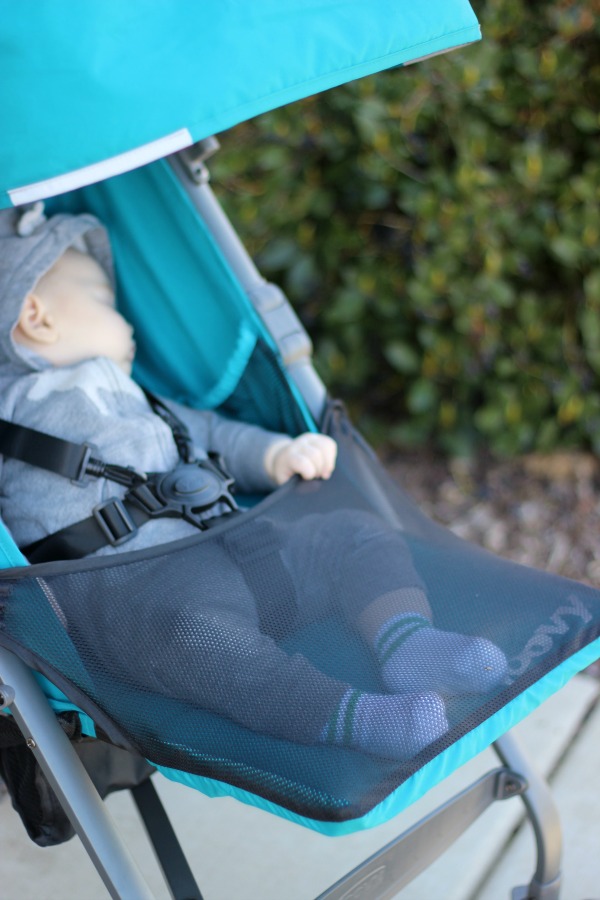 The 5 point harness and mesh footrest canopy keep him feeling secure and snug. The footrest is adjustable so when he gets older I can fold it down so that his legs hand over the edge.
The UPF 50 fabric canopy is adjustable and removable. It provides a ton of shade. There are also pockets inside for snacks and toys.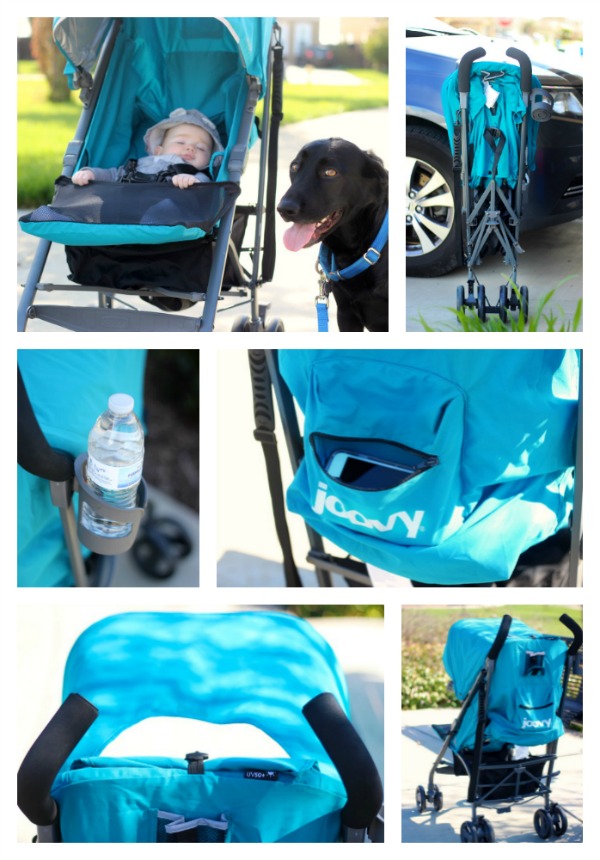 I love that the Groove Ultralight is only 15 pounds. It folds up and even comes with a strap to carry it on my shoulder. The footrest on the bottom makes storing it upright a breeze!
A cup holder, pocket for parent accessories, storage bin, and peek a boo window are features that I enjoyed with my Joovy Zoom 360 Ultralight that are also carried over with my Groove Ultralight. Unlike many other umbrella strollers, the Groove has and all-wheel suspension and maneuvers like a dream. The handle bars are higher so I don't have to lean over while pushing.
Now that we've figured out what stroller we are bringing on our trip all we have to do is pack up the house, sell it, and find a new one. Piece of cake! (adding a truck load of sarcasm there). One step at a time…
You might also like…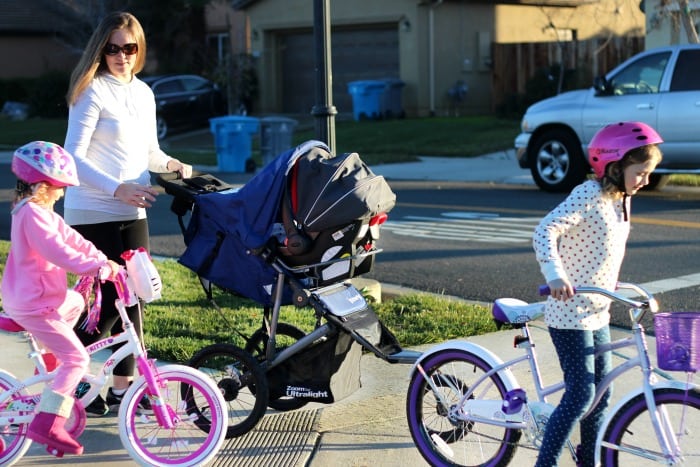 A New Year, A New Me: Getting out after baby comes.
Joovy graciously agreed to sponsor this post in exchange for me sharing my experience with you.