Can't find the perfect handbag or wallet? Make your own! An easy to follow handbag tutorial with plenty of room to hold everything you might need AND a wallet tutorial too! Make both in coordinating fabrics for a matching set.
I did not come up with these amazing tutorials, but did link to the creators below. I am grateful for talented ladies like these who take the time to create easy to follow sewing tutorials!
Handbag tutorial and wallet tutorial are listed at the bottom of the post.
I have always been in denial as to how large of a bag/purse that I really need. I always go smaller and end up stuffing things in to make them fit…and then I can't find anything! Even after adjusting the pattern for my last purse to make it larger, I still had that issue. So I've come to terms with being a mother of 3, one still in diapers, and made myself a bag to fit. Smaller than my diaper bag, but large enough to fit everything and some extra space. Perfect.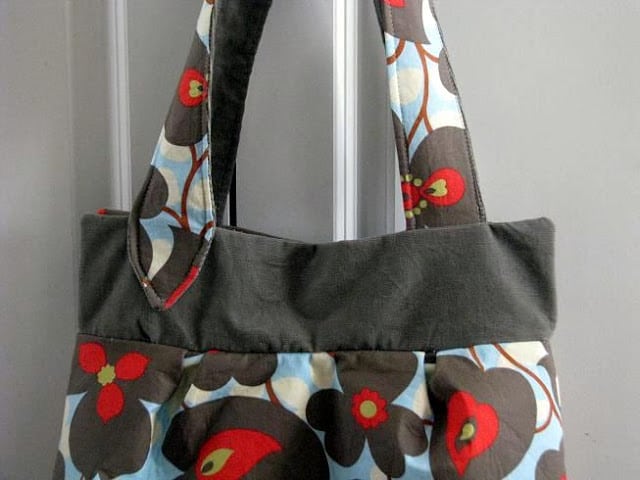 I purchase a yard of Amy Butler's morning glory fabric on etsy. A quick trivia fact…Amy Butler
lives in the next town over from me. Her studio is 15 minutes away from me, yet she remains closed to the public. Was it too much to hope for an Amy Butler fabric outlet to be connected to her studio for locals like myself? Maybe…until she comes around, I'll order online.
I had a heck of a time finding a fabric to coordinate with this one at any shops in town. Then I decided to go through my closet. Sure enough…a pair of greenish/greyish/brownish (I have no idea what color it is) cords that I got at a thrift store for $3, matched PERFECTLY. And I never wore them anymore.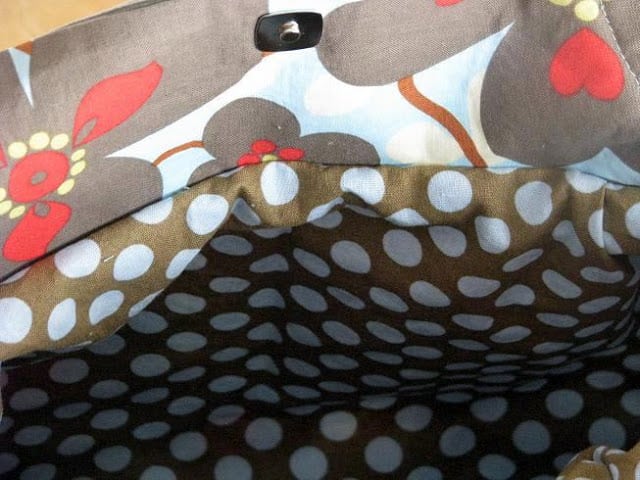 A polka dot print for the lining, and magnetic closures to secure it shut. I will never use any other fastener again. EVER. I had no idea how simple these were to add to a bag or wallet. And inexpensive.
After I finished my bag, I went on to working on a matching wallet.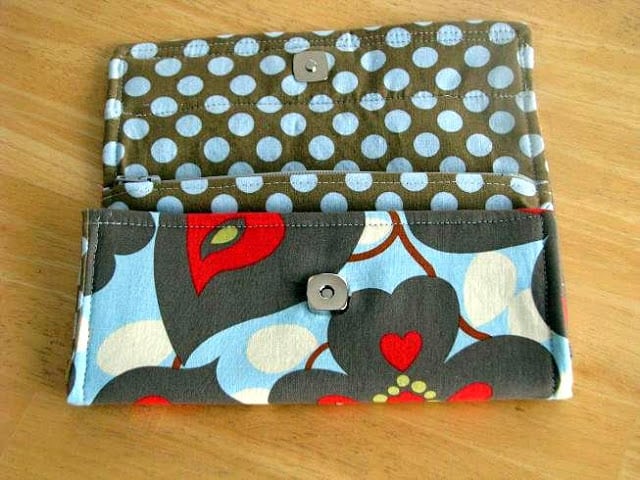 A pocket for receipts…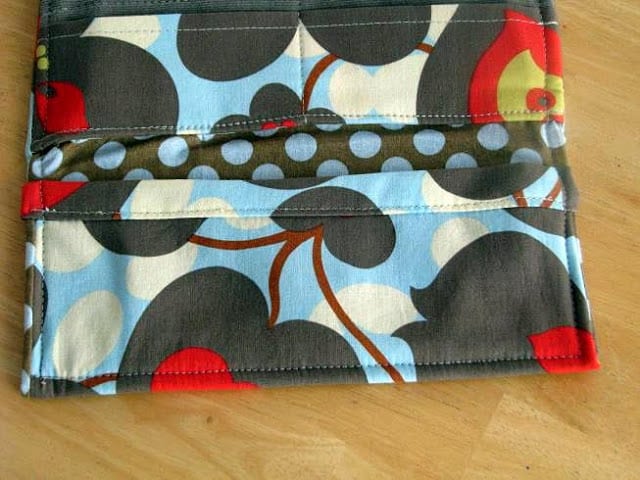 6 card slots, another pocket for bills, and…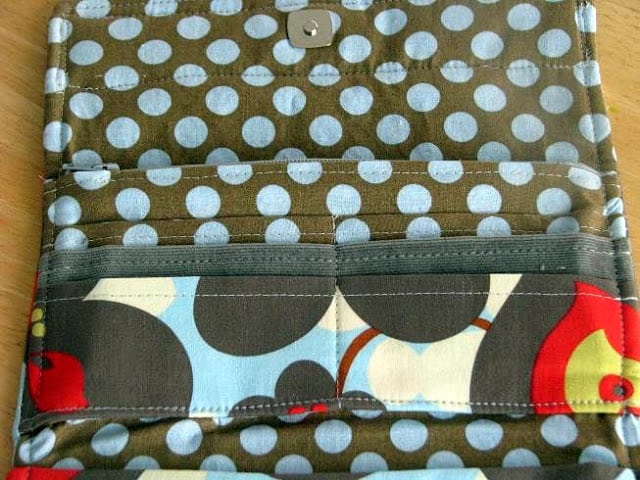 a large zipper section for coins, etc.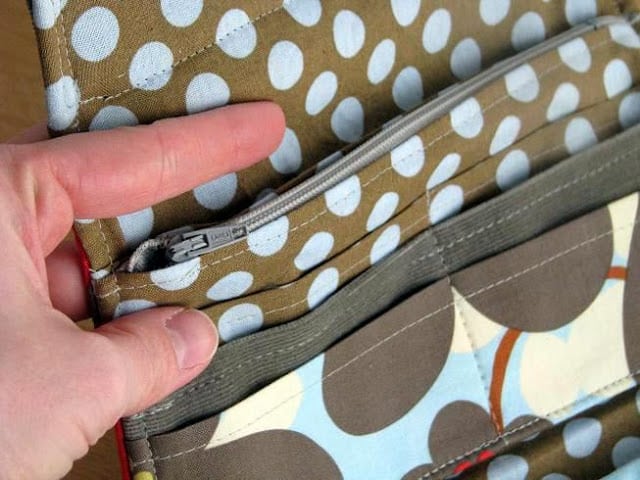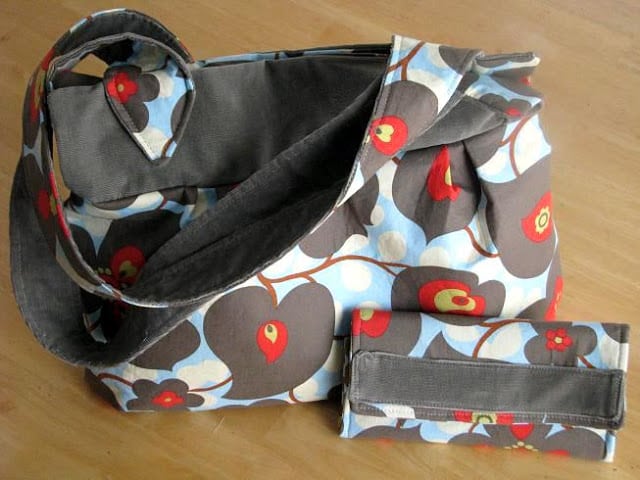 **Update 11/17/2011**
The Wallet Tutorial that I used is no longer available online. It looks as though her blog went private.
Here is the link
in case it comes back open to the public again.
Here is another one that I have made and the tutorial is fantastic.
Wallet Pattern
You might also like…