A two-sided tissue holder pouch is perfect for cold and flu season. One side can hold a pack of tissues, and the other side can hold a mini bottle of sanitizer and a lip gloss! Watch our video tutorial or scroll down for a step-by-step photo tutorial!

Watch our step by step video!
With cold and flu season approaching I decided to make some little tissue pouches to put in the kid's backpacks and one for my purse. They all like the single sized tissue packs, but they don't always hold up well being tossed around in a bag with books and binders.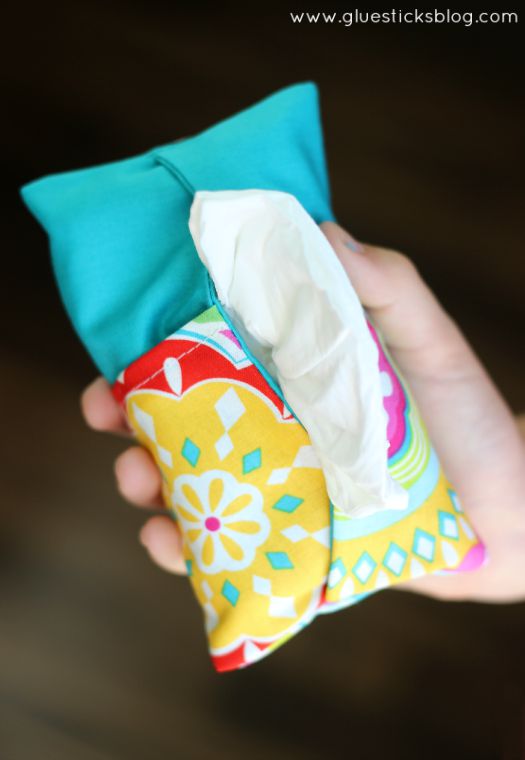 These tissue pouches are super easy to make (under 15 minutes) and my version is double sided! The extra pocket is just the right size to hold a mini bottle of hand sanitizer and a
lip gloss
. Perfect to battle those germs at school or on the go.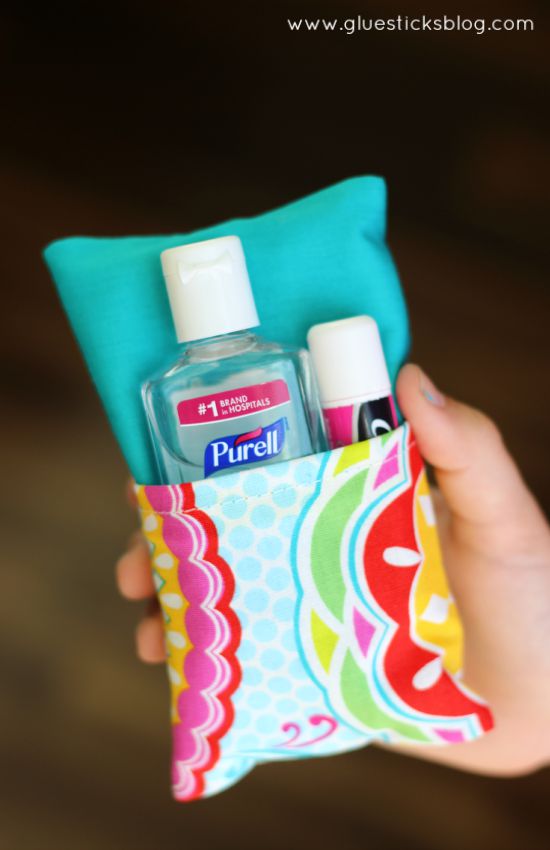 For 60 more sewing projects, check out my sewing book for kids!
How to sew a two-sided tissue holder for your purse or backpack.
Supplies:
Fabric Scraps
Thread
Measuring Tape
PURELL® Advanced Hand Sanitizer
Lip gloss, optional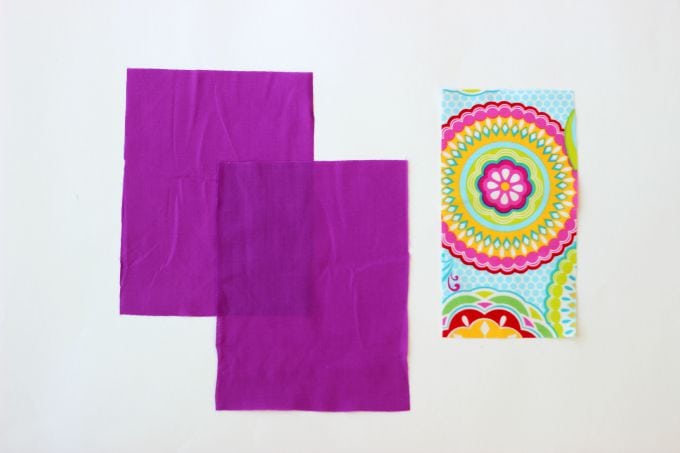 fabric tissue holder Instructions.
1. Cut your fabrics. You will need 1 main fabric for the body and 1 contrasting fabric for the pocket.
Body: (cut 2) 5 3/4″ x 7 1/2″
Pocket: (cut 1) 4″ x 7 1/2″
Seam allowance 1/4″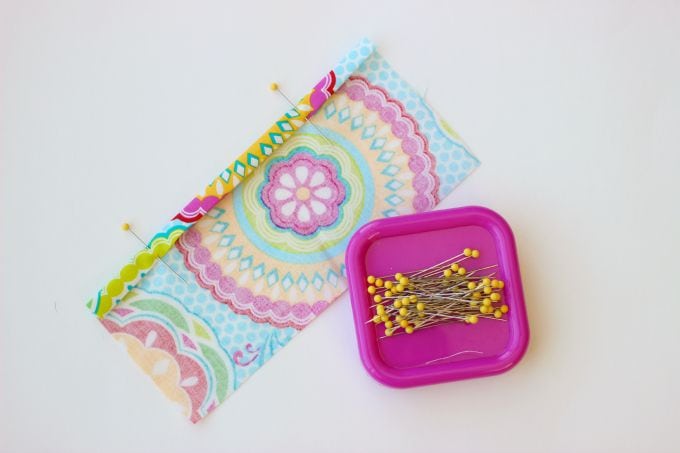 2.
Fold the long side of the pocket piece down 1/4″. Press. Fold down again and stitch.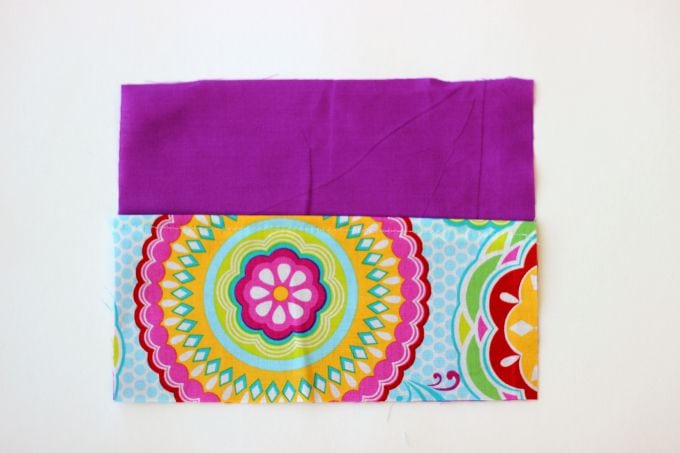 3.
Place the pocket on 1 of the body pieces. Both pieces right side up.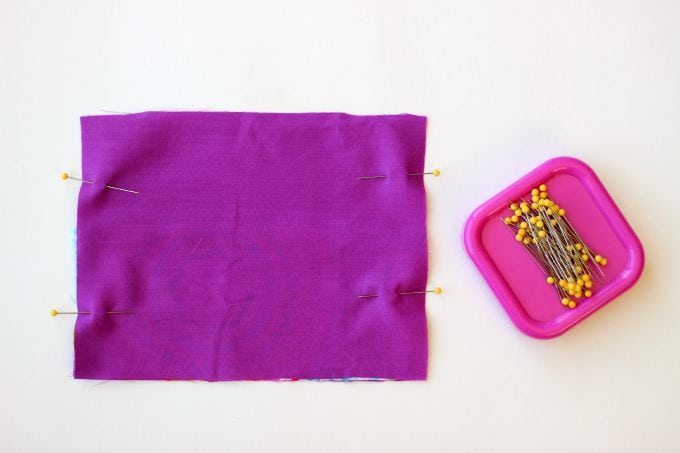 4.
Place the second body piece on top (right side down). You will now have a fabric sandwich: body piece, pocket piece, 2nd body piece.
5. Pin sides and stitch both sides closed, leaving the top and bottom open.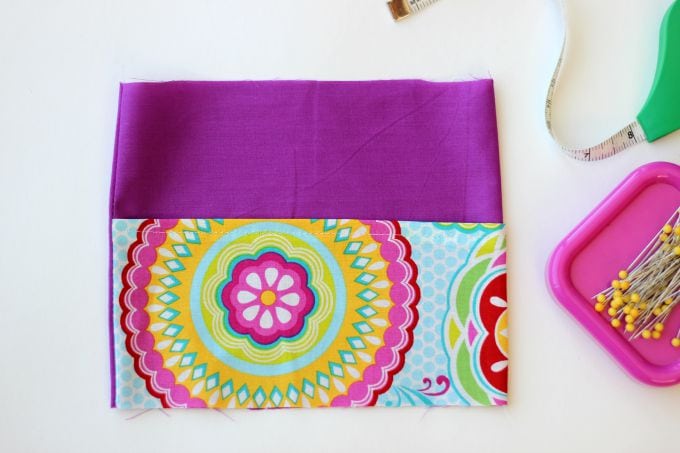 6.
Fold right side out.
7. Press seams flat.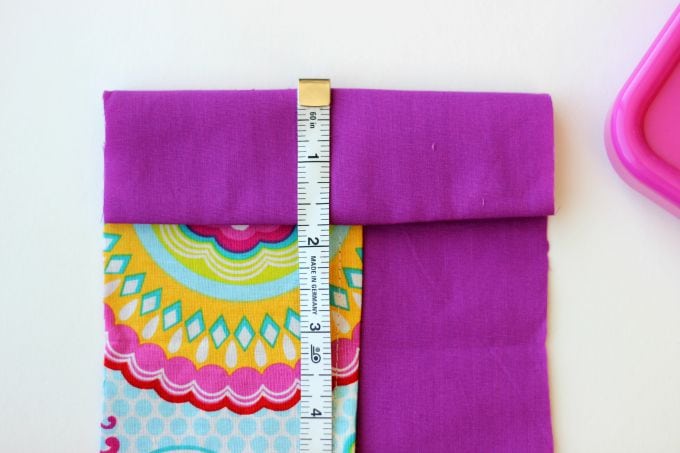 8.
Turn your fabric a quarter to the right so that the bottom of the pocket is on the left.
9. Fold the top down 1 3/4″.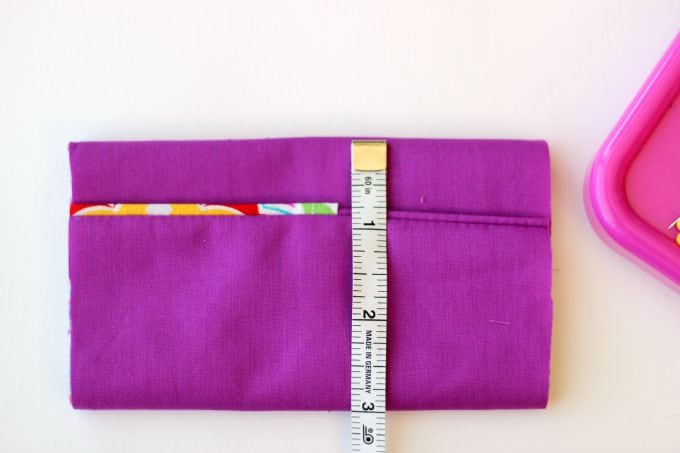 10.
Fold bottom up so that the final width is 3″.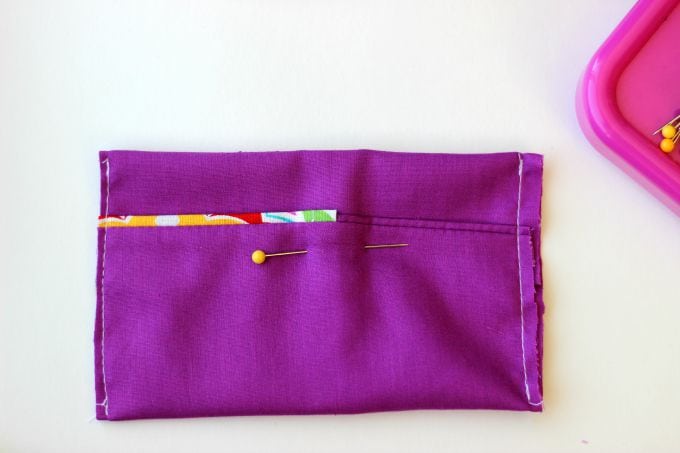 11.
Pin in the center.
12. Stitch sides closed and trim close to seam.
13. Turn right side out.
You're going to love this double-sided tissue holder so much you'll want to make a few more to keep on hand for gifts!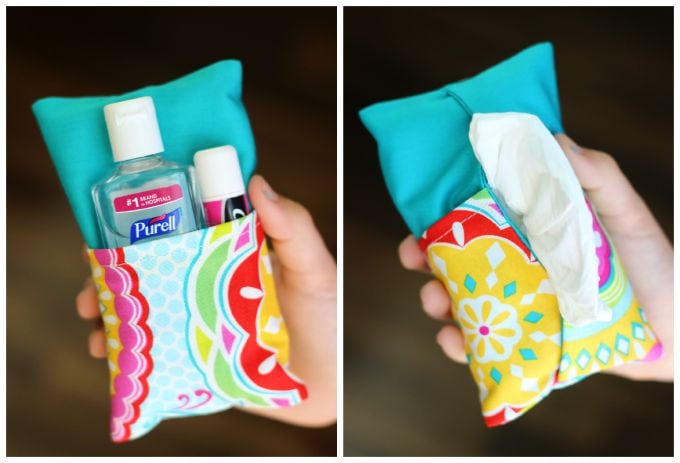 Hand hygiene is one of the most important preventative measures one can take to reduce the spread of illness-causing germs. This tissue pouch is a cute and easy way to store some of the necessities for keeping colds at bay this year!
This post was sponsored by GOJO Industries, the makers of Purel and contains affiliate links. This post is a refresh of my original tutorial, first shared in 2015.
You might also like…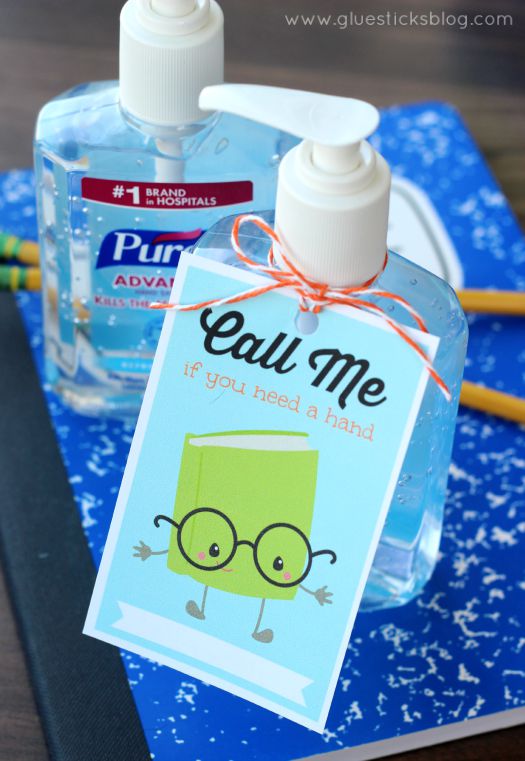 Hand Sanitizer Printable for Teachers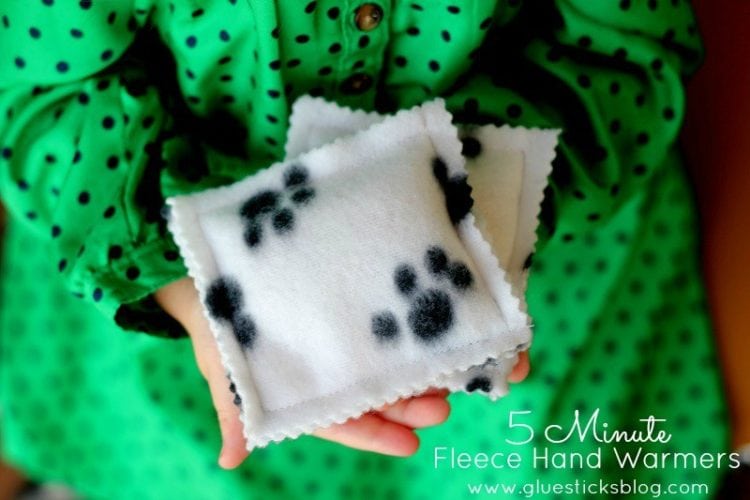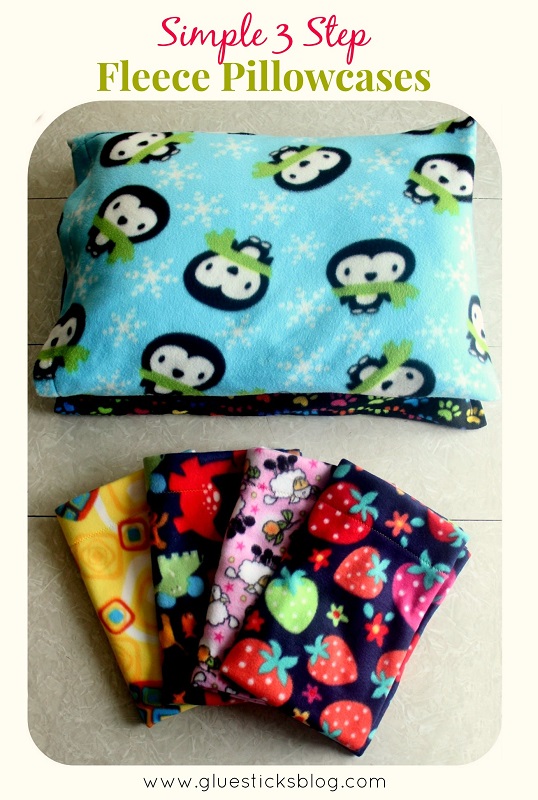 Welcome! I'm Brandy, mother to 5 darling kiddos and a cute black lab named Toby. My husband is in the Coast Guard so we've lived all over the place, turning each house into a home. I love baking, sewing, making cute things with my kids, and sharing what I've learned with all of you!