A quick and easy gift to bring to Back to School night gift. Give your teacher a "hand" with this calling card printable and hand sanitizer! This post has been sponsored by GOJO Industries, the makers of PURELL Hand Sanitizer. This post contains affiliate links.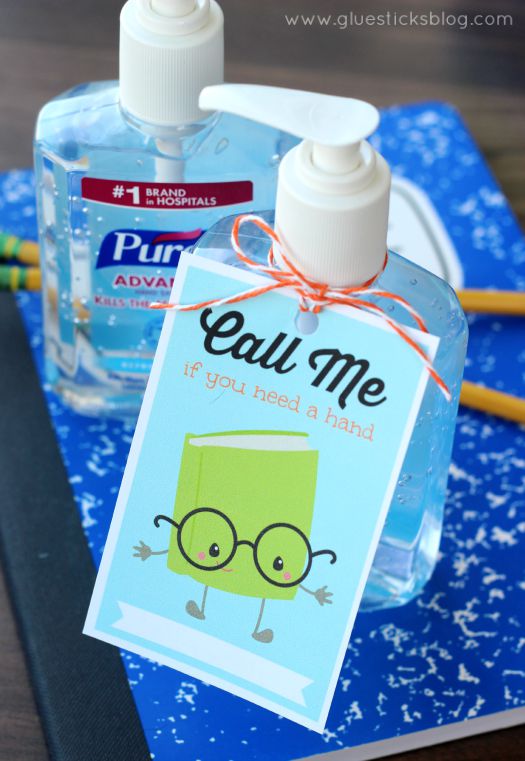 School shopping is dreaded by many, but I actually don't mind it. I like brand new boxes of crayons, fresh pencils, and all of the things that mean the start to a brand new year. As far as clothing goes we don't go overboard. I buy clothes throughout the year, and even during the summer if they need them, so the main thing that we purchase are a new pair of shoes and a package of socks.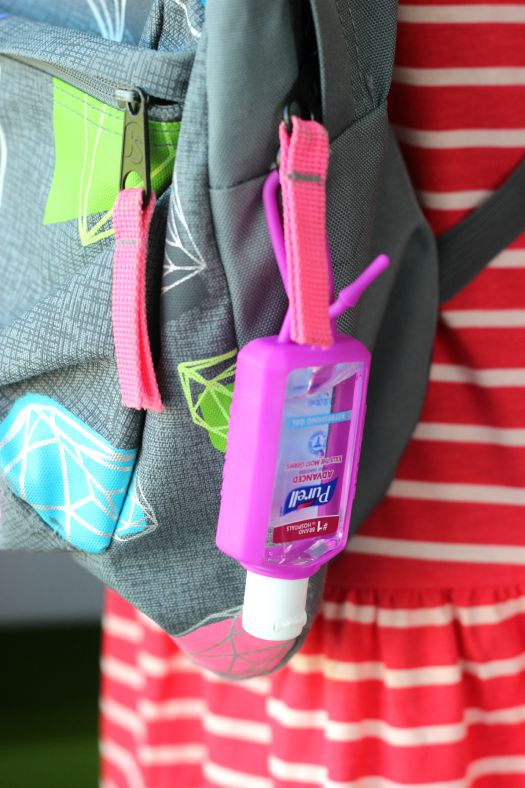 School supply lists aren't a huge deal, but with 4 kids in school they can become a bit daunting. Some of the items leave me scratching my head—does a 4th grader really need 800 index cards? Other things have me saying, "YES, YES, YES" like hand sanitizer gel and wipes.
I didn't really think about germs all that much when I first sent my first little guy to preschool all those years ago. Then I went in and volunteered a few times and saw some of the hygiene habits of the children. That's when I started having my kids wash their hands immediately after getting off of the bus! I'm not talking about anything out of the ordinary or incredibly disgusting. Just kids being kids. Sneezing on their hands, wiping their nose with their shirt or hands, picking their noses, licking things off of their hands. My kids sometimes do these things too, but when you multiply that by 24 kids…that's a whole lotta' germs. This is why I started sending my kids with their own small bottle of PURELL® Advanced Hand Sanitizer to use before lunch and any time they feel like they need to clean their hands.
Back to School Night Hand Sanitizer Gift for Teachers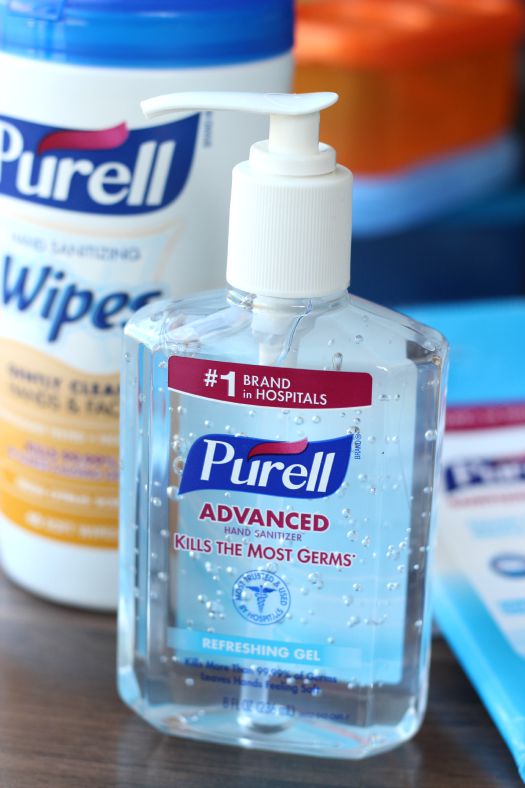 Each classroom always has a bottle next to the sink and on the teacher's desk and they are good about reminding the kids to wash their hands.
I plan to continue to volunteer in the kids' classes this year and decided to make a quick and easy gift to bring to Back to School Night for their teachers in elementary school. A "calling card" so they know that not only am I willing to help out, but that I want to! Call me crazy, but mindless work like stapling papers, laminating projects, and grading spelling tests are fun for me. I also like catching a glimpse of my children interacting with friends and classmates.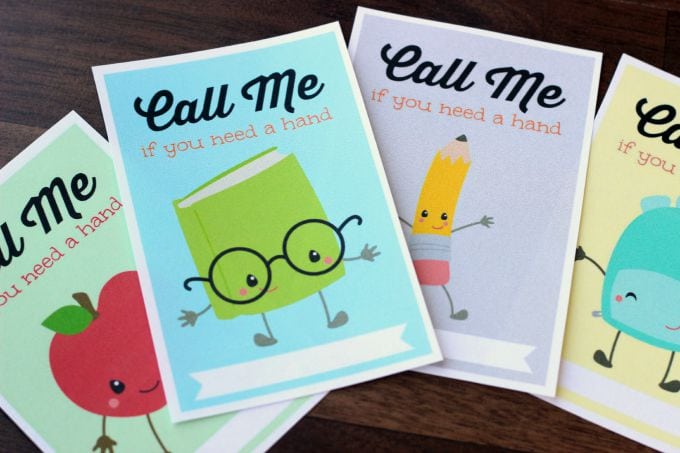 This printable fits perfectly on a bottle of PURELL® Advanced Hand Sanitizer and says, "Call Me If You Need a Hand" with a space for a name and phone number.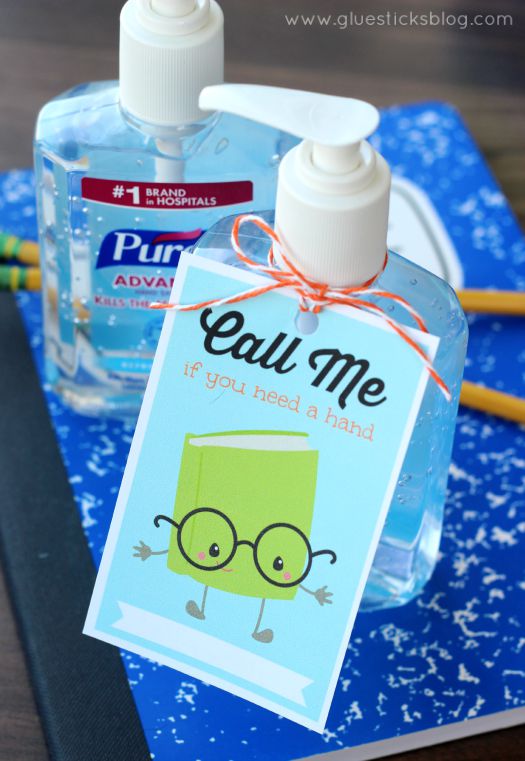 These will print 4 to a page and I've created several different ones for you to choose from for a quick and easy Back to School Night gift!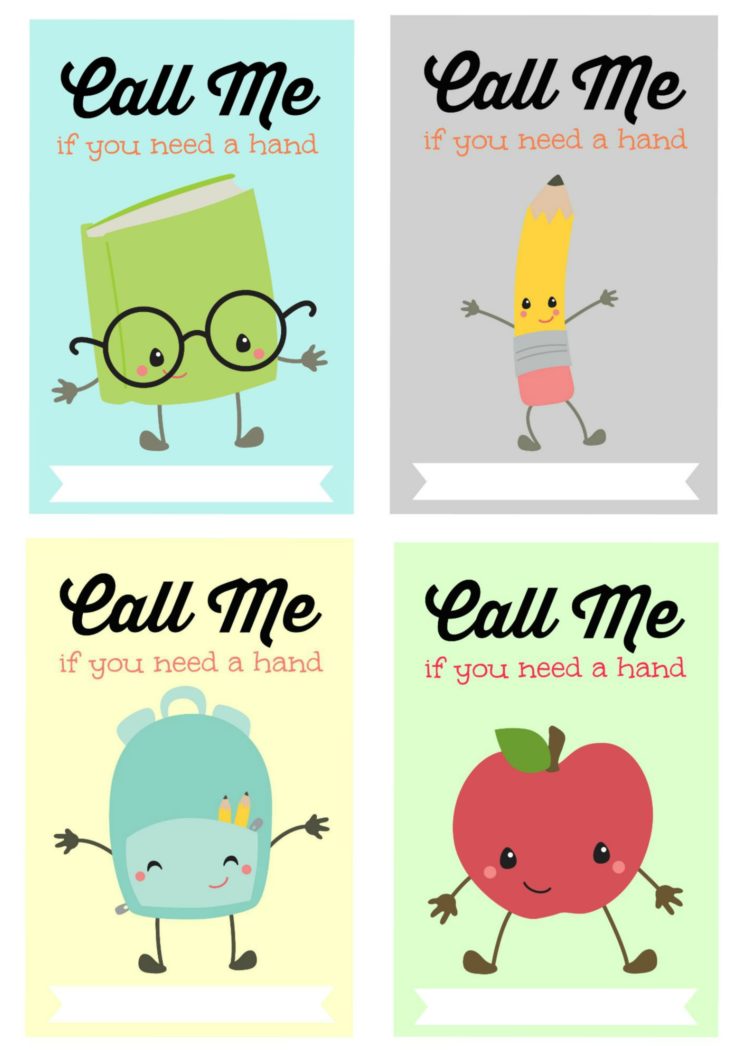 To print a Back to School Night printable tag for a bottle of sanitizer, right click to open image in a new page. Click on file and print image.
You might also like…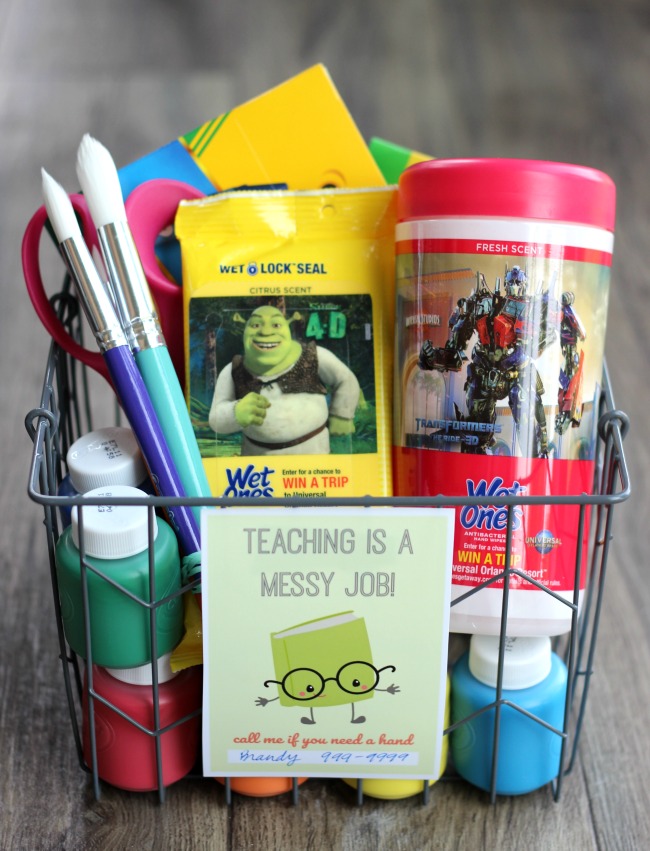 Teaching is a Messy Job Printable Tag

Welcome! I'm Brandy, mother to 5 darling kiddos and a cute black lab named Toby. My husband is in the Coast Guard so we've lived all over the place, turning each house into a home. I love baking, sewing, making cute things with my kids, and sharing what I've learned with all of you!