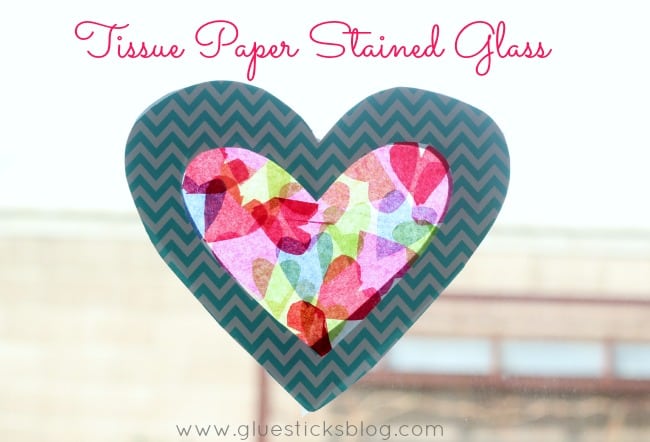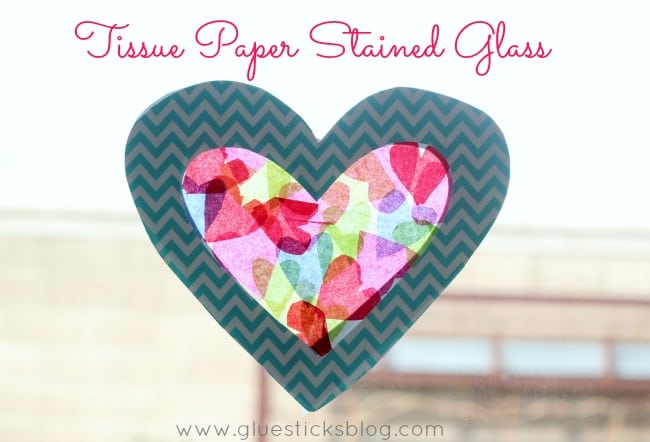 Here is a fun last minute Valentine's Day craft that can be customized for any holiday, actually. A flower, an ornament, a tree, a star, a pumpkin. You get the idea! We had a fun little get together with friends yesterday to decorate sugar cookies and make these fun tissue paper stained glass hearts. A perfect little sun catcher.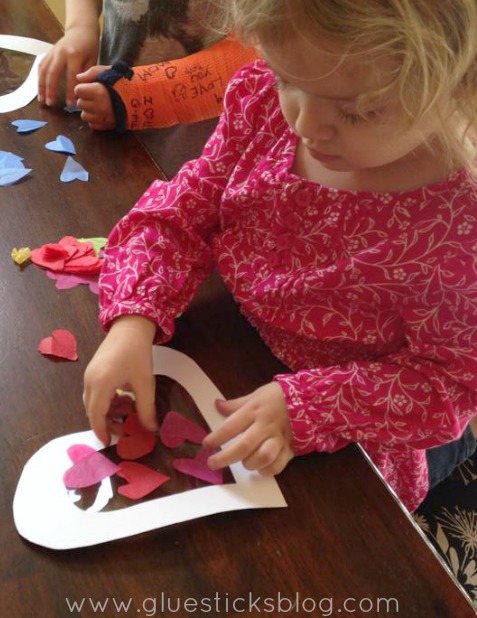 They only take a few minutes to make. Let's get started!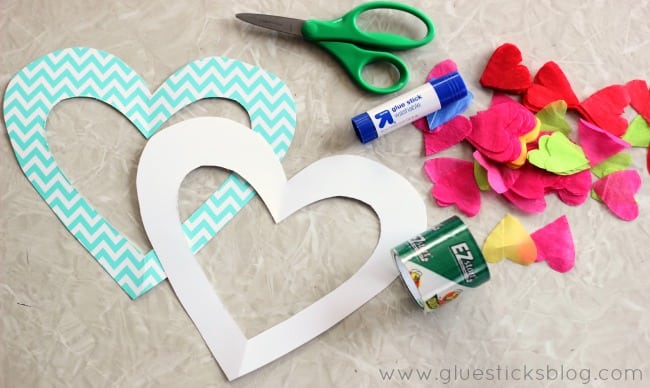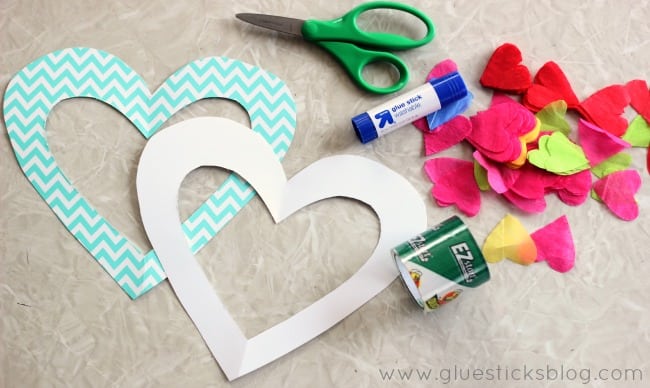 Supplies needed:
2 cardtock shapes; one for the tissue paper stained glass and another to "frame" it
tissue paper cut into desired shapes.
scissors
clear packing tape or clear contact paper
glue stick or stapler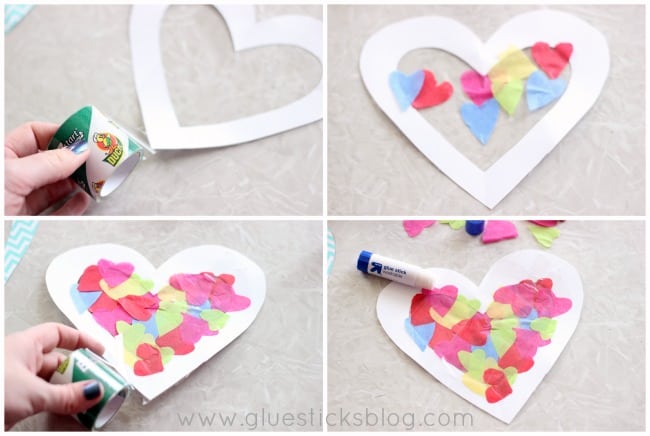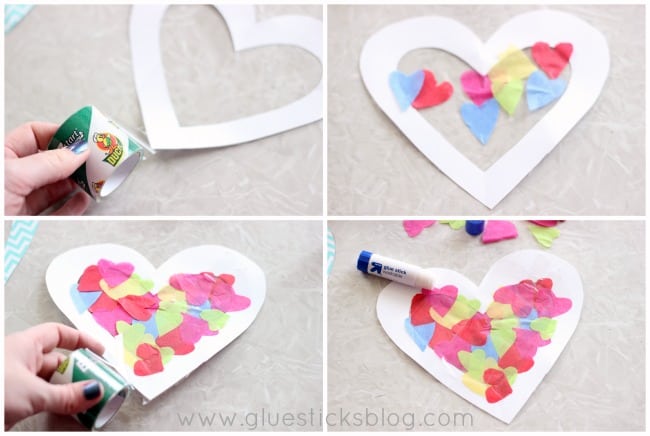 Cover the opening of your plain cardstock shape with a few strips of packing tape or contact paper. This will create a hear with a smooth side and a sticky side. You will use the sticky side to attach your tissue paper shapes!
Flip your heart over, trim excess tape from the edges (if there is any) and start attaching your small tissue paper hearts. Over lap them and make sure to cover every little space for maximum color.
Now repeat with the packing tape, only on top of the tissue hearts. This will create a smooth surface over your tissue paper hearts.
If you have an area around the border that isn't covered with tape you can use a glue stick to adhere  your second cardstock heart on top (the frame). If your surface is covered completely in tape, just staple the frame on top.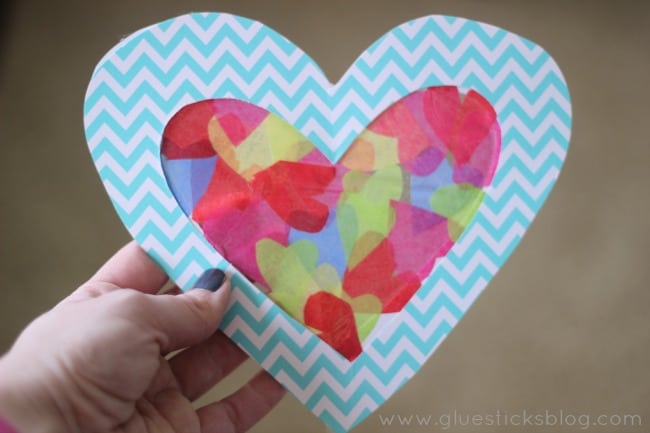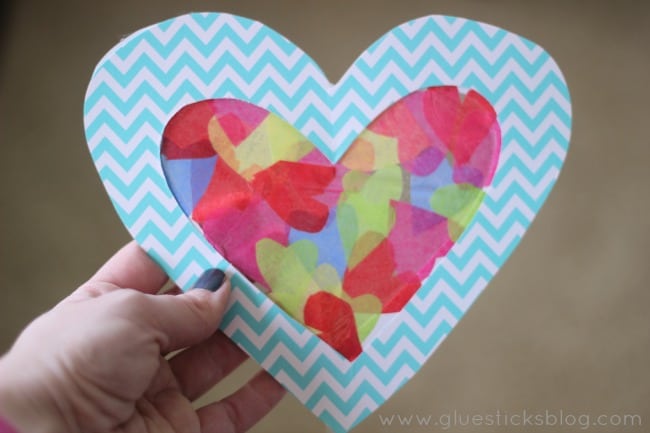 And that is that! Add a piece of scotch tape on the back and hang on your window!