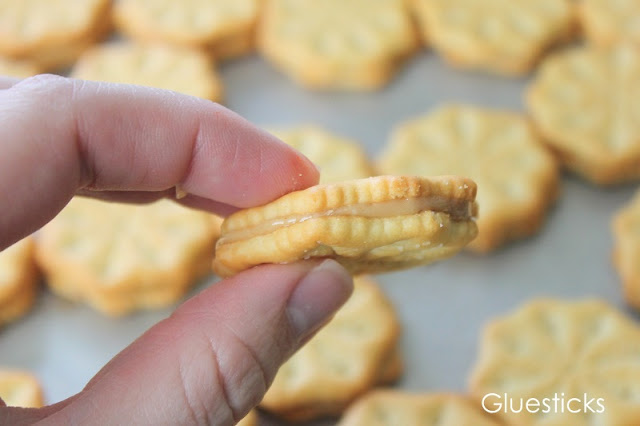 Are you ready for an incredible addicting treat? Like…you go for 2 of them and end up eating 6? Yeah, they are that good! And SO easy to make.
Make a Ritz sandwich (I used their holiday snowflake ones this time) with peanut butter. Dip in white melting chocolate (I like the melting chocolate bars from Ghirardelli that you can buy at Sam's), place on wax paper and add sprinkles. Let sit until chocolate has hardened.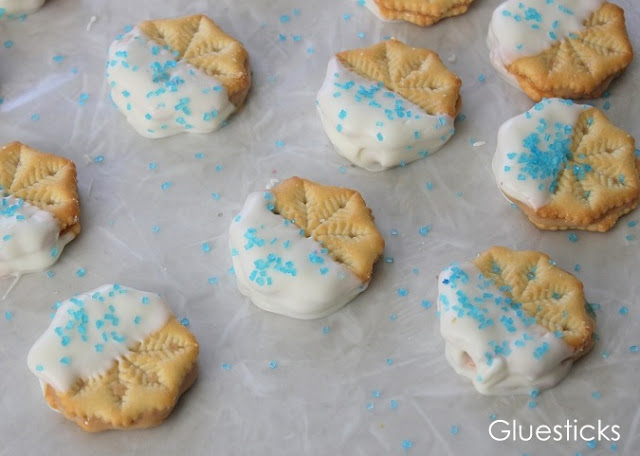 Make them with colored chocolates, milk chocolate, chocolate drizzled with white chocolate….the list goes on. They are the perfect mix of sweet & salty!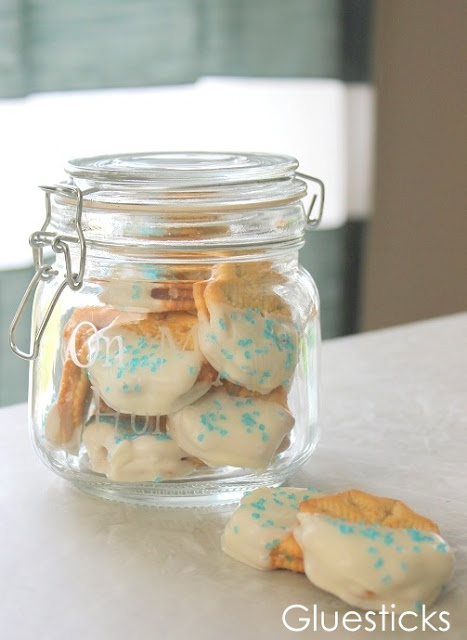 These ones were packed up in an
acid etched gift jar
for Dallin's den leader. It's hard to see, but the jar says, "On My Honor". I hope she likes them.