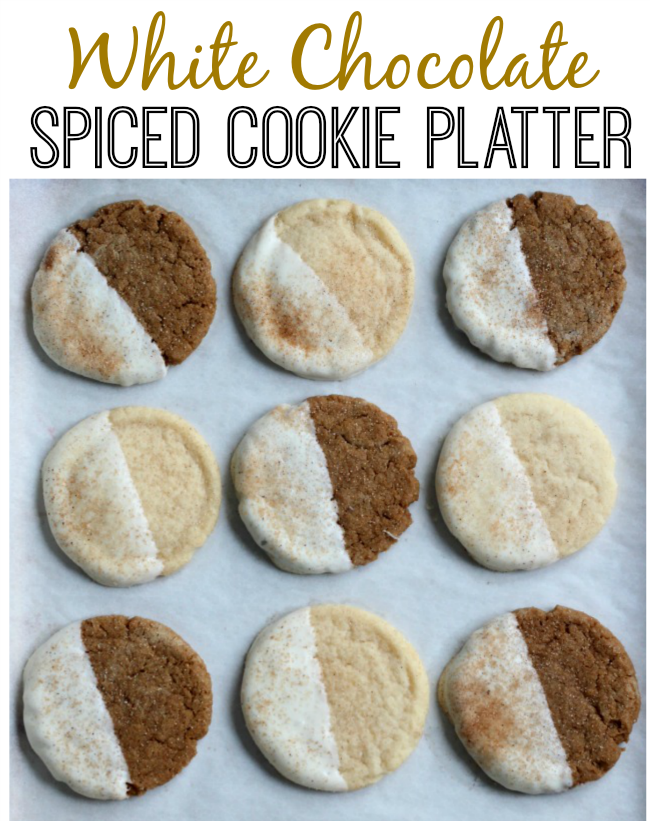 White chocolate Snickerdoodles and ginger snaps, and sprinkled with cinnamon and sugar. The perfect spiced cookie platter for the holidays!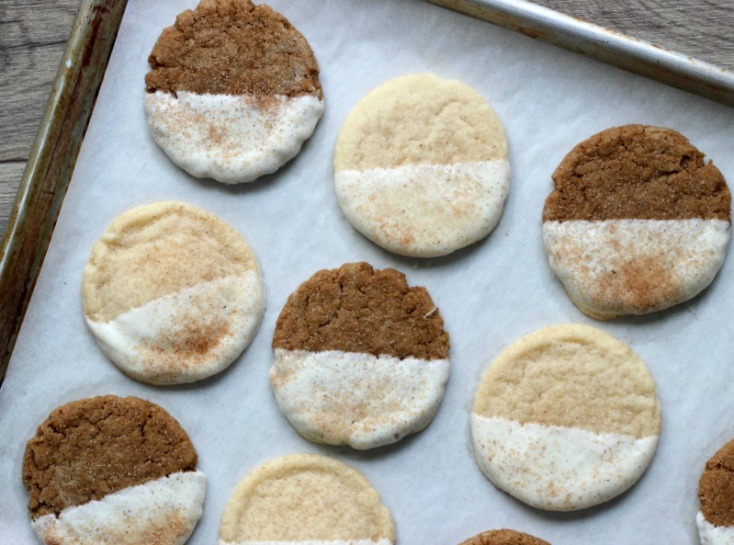 We were invited to go caroling with friends and over for treats afterwards. I wanted to make cookies to bring, but wasn't sure which ones to make. Snickerdoodles are my husband's favorite and gingersnaps are mine—why not bring both? And why not dress them up a bit? Our
white chocolate snickerdoodles
and gingersnaps were born. I dipped each cookie in melted Ghirardhelli candy melts after the cookies had cooled completely. Then I sprinkled the white chocolate with a cinnamon and sugar mixture.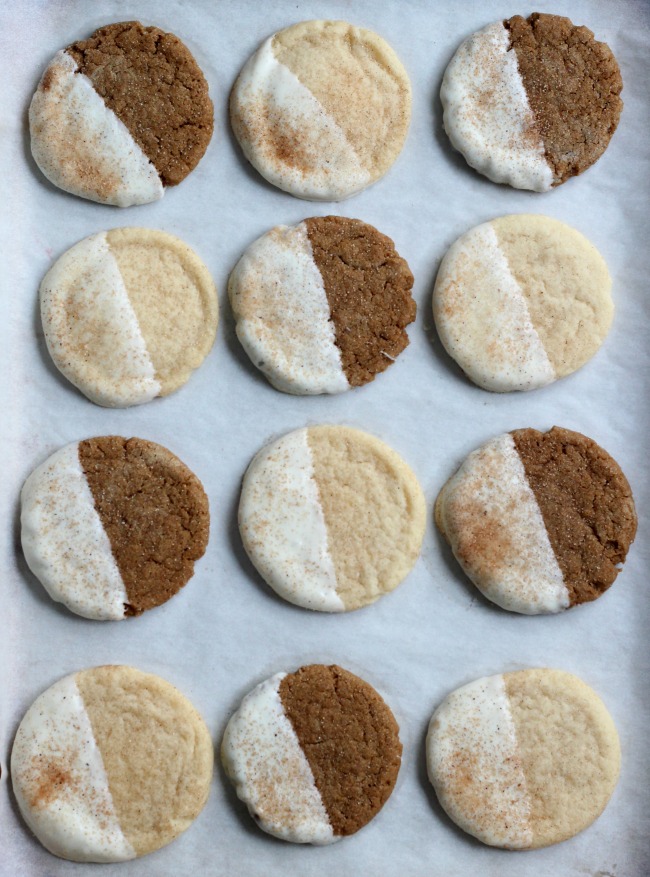 They looked so pretty all arranged on my platter and were a HUGE hit!
My favorite snickerdoodle recipe are the ones from Betty Crocker. After I roll them into balls, I roll them in cinnamon sugar and press each with a glass to flatten the dough ball a bit.
For the gingersnaps I used a pre-made mix. I always buy a bunch when the holidays roll around because GINGERBREAD. SO good!
If you liked these white chocolate snickerdoodles and gingersnaps, you might also like some of our other favorites…
Black and White Cookies: When you can't decide what cookie to make, make both! These black and white cookies combine two flavors; double chocolate chip AND chocolate chip for the perfect cookie. 
Bakery Style Sugar Cookies: Every family has a favorite sugar cookie recipe. We had one that we used for years and it was great, but I wanted one that rivaled the delicious sugar cookies that we get at a local bakery in Yuba City. Soft, nicely shaped, cooked through and not brown or crispy on the edges.
Pecan Pie Bars: These pecan pie bars have all the rich delicious flavor of pie, but the ease of a bar. They are perfect to bring to a party  because they are easy to serve, and each batch makes a nice 9×13 pan full. Bring them to your next holiday gathering, they'll be gone fast!