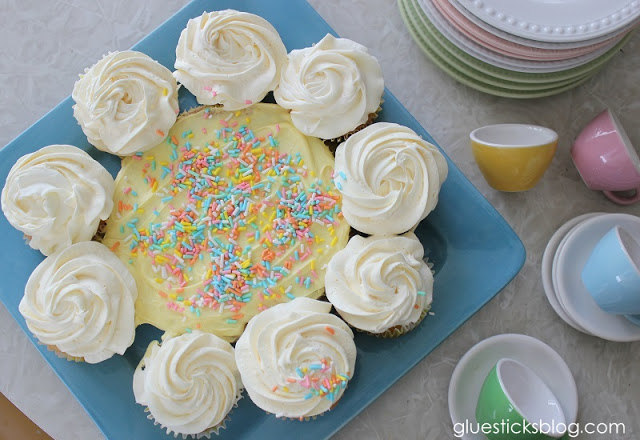 We are preparing a fun little tea party for Kaylee and her closest 4 and 5 year old girlfriends. It just happened that the day we scheduled it happened to be May 1st. May day!  She is so excited. We are expecting 6 little girls to show up at noon for sandwiches, yogurt, fruit and this sweet daisy cake that Kaylee made.Here is how she did it!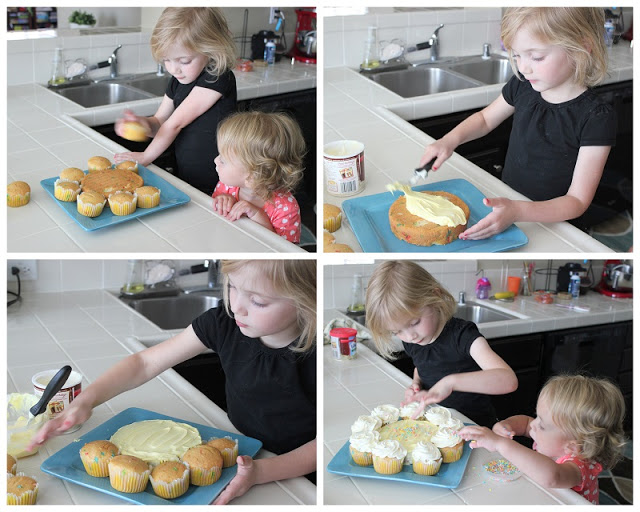 I baked 10 cupcakes and a small round cake. Kaylee made sure that 10 cupcakes would fit around and they did, perfectly. Then she frosted the center in yellow and I piped swirls of white frosting on the cupcakes. She added sprinkles (notice Ruby is "helping") and the cake was finished.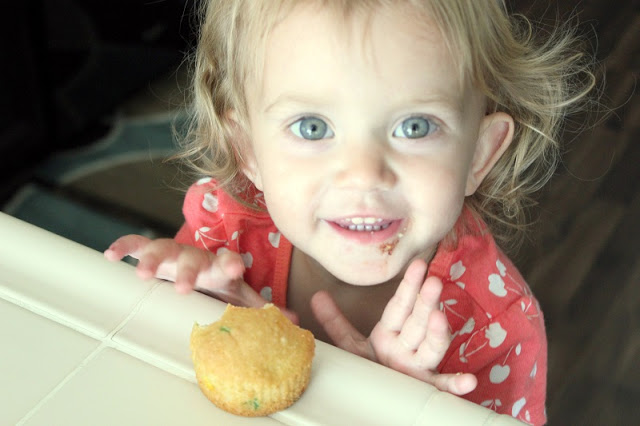 We ended up only being able to put 9 around the cake because SOMEONE stole a cupcake, unwrapped it, and began eating it while I was putting frosting in the piping bag! Little stinker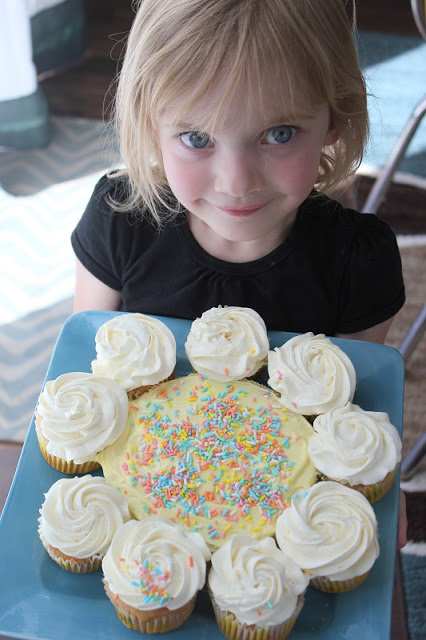 I just love this little girl. I hope she has has a wonderful afternoon with her friends.We have another fun cake for kids to make that we are going to share tomorrow. So be sure to check back for that one!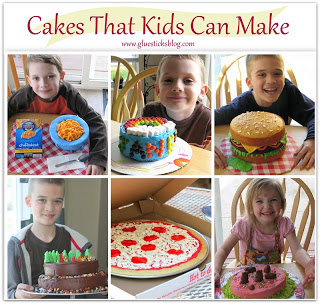 For our other kids cake ideas, visit this post!