#DiscoverBrookside #CollectiveBias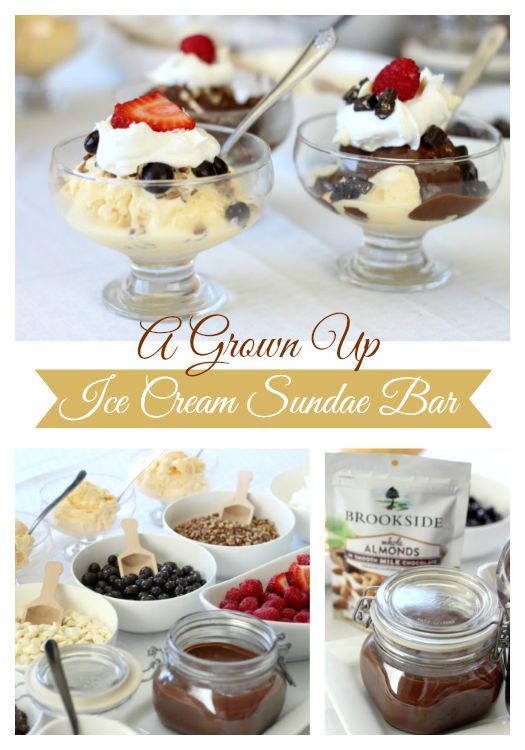 Fresh fruit, white chocolate chips, chocolate covered blueberries, and a rich almond chocolate ice cream shell sauce are just a few of the toppings that set this ice cream sundae bar a notch above the rest! This isn't your basic sprinkles with a cherry on top ice cream sundae!
I'm not into traditional ice cream sundaes, but one with a variety of whole fruits and chocolates? That, I can put my name behind! My favorite toppings on an ice cream sundae are chopped nuts and chocolate sauce. Anything after that is just a bonus. Today I'm sharing my recipe for this amazing chocolate shell sauce. As soon as it touches the ice cream it hardens into a crunchy shell. It is made with chopped Brookside Milk Chocolate covered Almonds so there is even more of a crunch to it! It's delicious.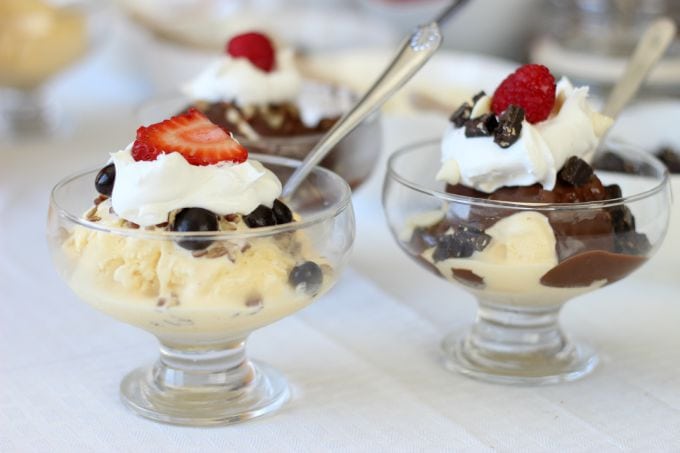 You'll definitely want to try this for your next ice cream sundae bar. It also makes a great gift! Package it up in a jar and it will stay fresh for up to a month at room temperature.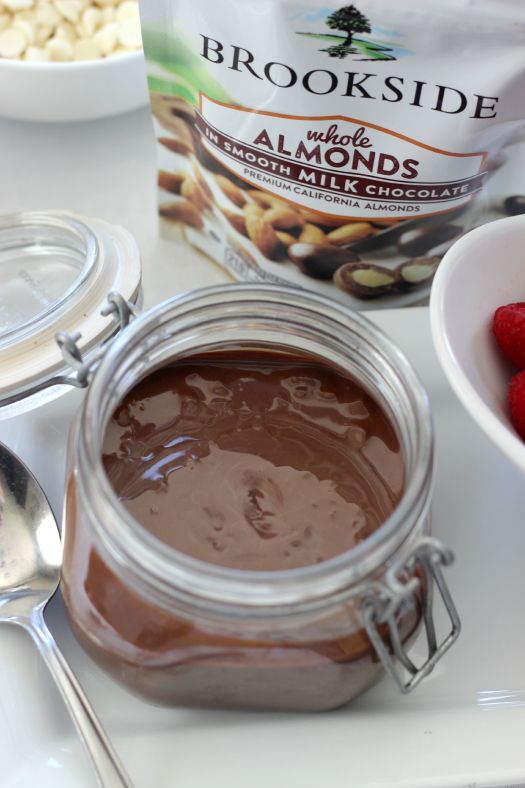 Chocolate Almond Ice Cream Shell Sauce
Ingredients:
1 (5.5 oz) bag of Brookside Whole Almonds in Smooth Milk Chocolate
1 c. semi-sweet chocolate chips
3 T. coconut oil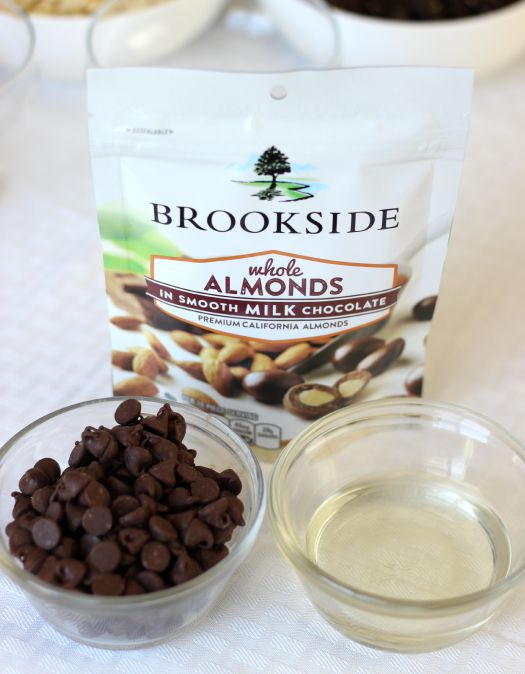 Chop your Brookside Milk Chocolate covered Almonds by hand or in a food processor.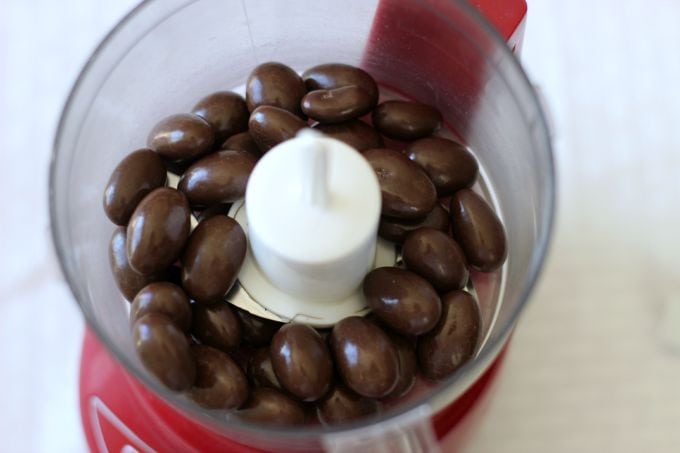 Don't grind, just pulse until a nice coarse texture. You'll want to still have a nice crunch from the almonds.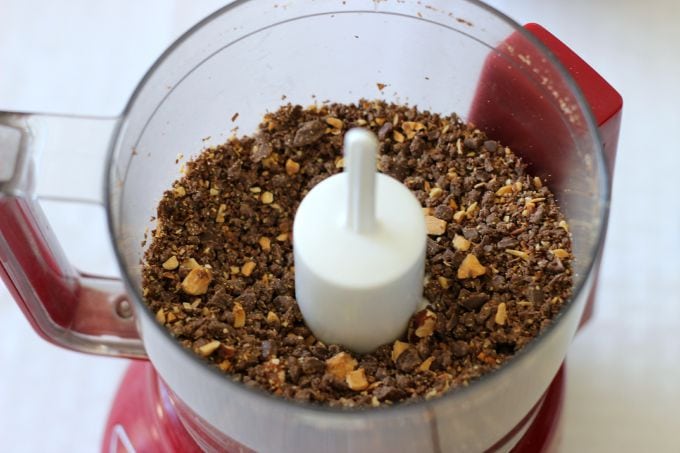 Pour into a microwave safe bowl. Add chocolate chips and microwave in 30 second intervals until smooth, stirring after each 30 second interval.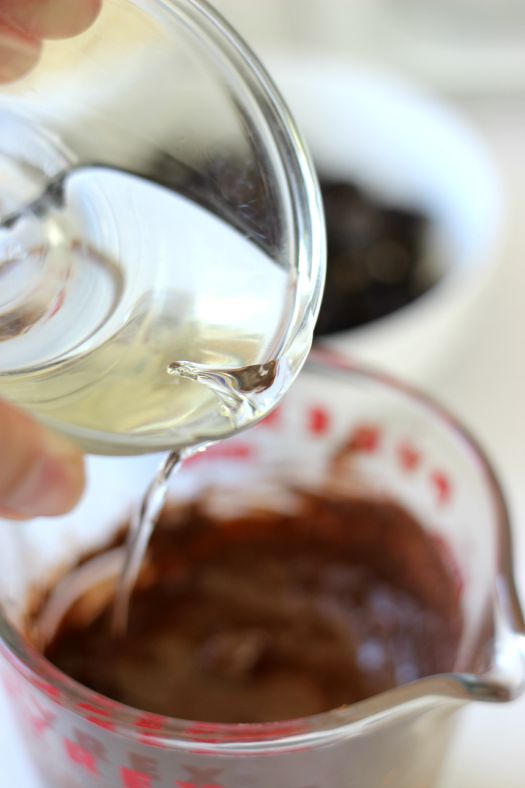 Stir in coconut oil. Continue stirring until fully incorporated.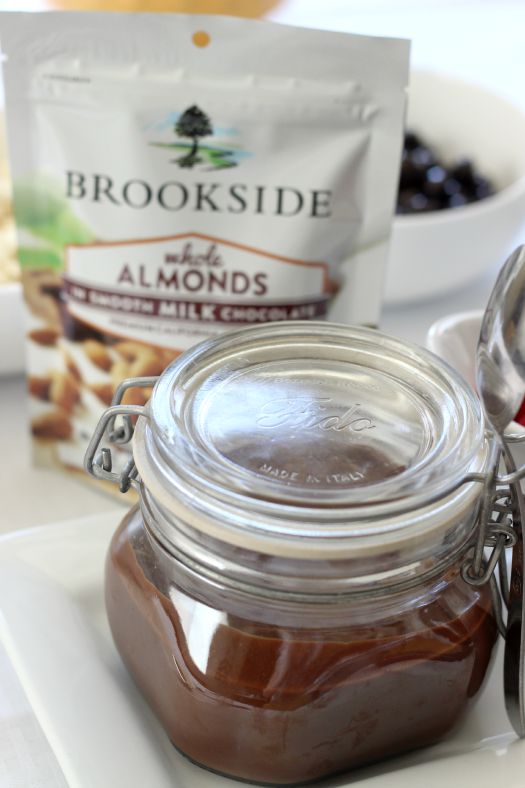 Store in a sealed container AT ROOM TEMPERATURE (do NOT refrigerate!) for up to a month.
When ready to serve, drizzle over ice cream (or a frozen banana!)  and watch it harden instantly.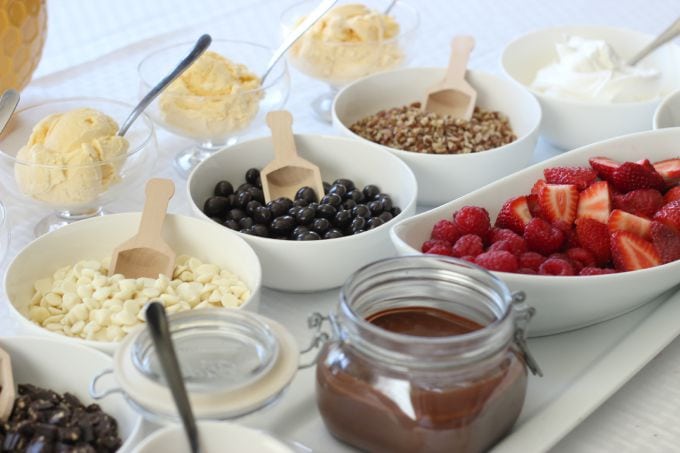 The perfect ice cream sundae bar isn't complete without a large variety of delicious toppings. Here are my favorites: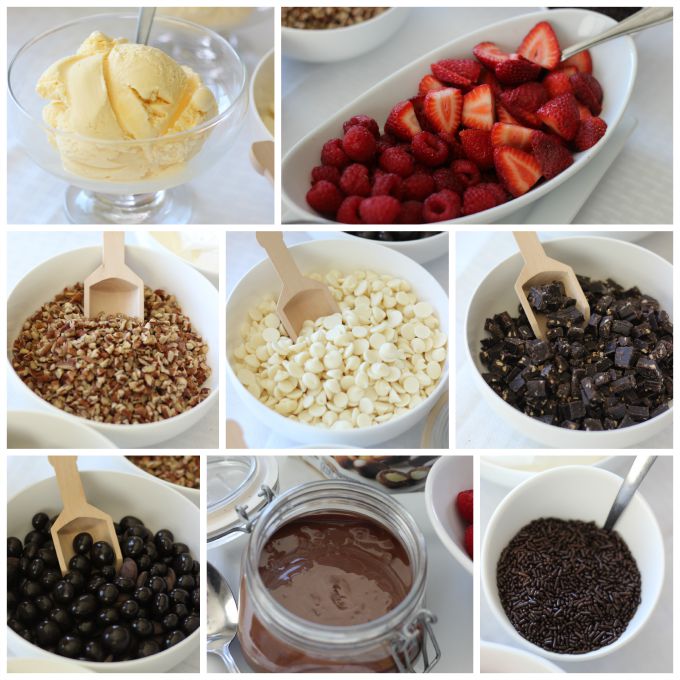 Fresh raspberries and strawberries, chopped pecans, white chocolate chips, chopped
Brookside
Dark Chocolate Blueberry & Cranberry Almond Family Bars,
Brookside
Whole Blueberries in  Smooth Dark Chocolate, Chocolate Almond Shell Ice Cream Sauce, and of course, chocolate sprinkles. Not shown: creamy whipped topping.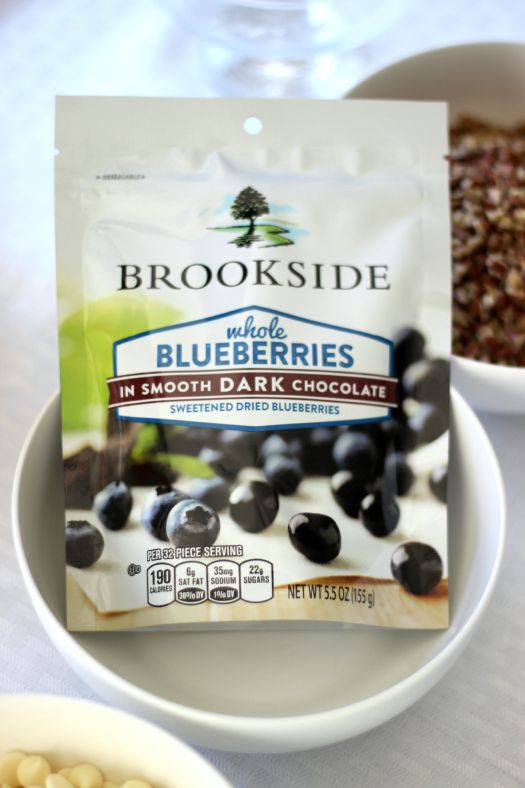 I love
Brookside
Dark Chocolate blueberries, they are such a delicious treat and the chocolate doesn't overpower the blueberry flavor at all. I found mine at Target, along with the other
Brookside
chocolates used in my ice cream sundae bar.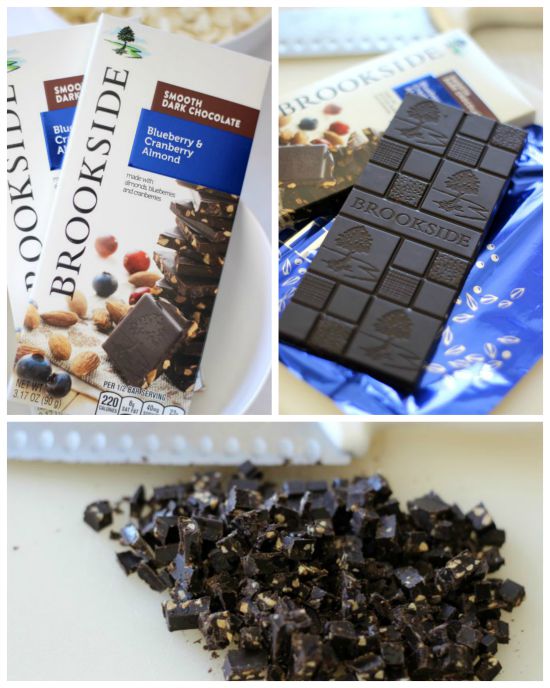 The
Brookside
Blueberry & Cranberry Almond Family Bar is wonderful as is, or chopped finely and sprinkled on top of French vanilla ice cream.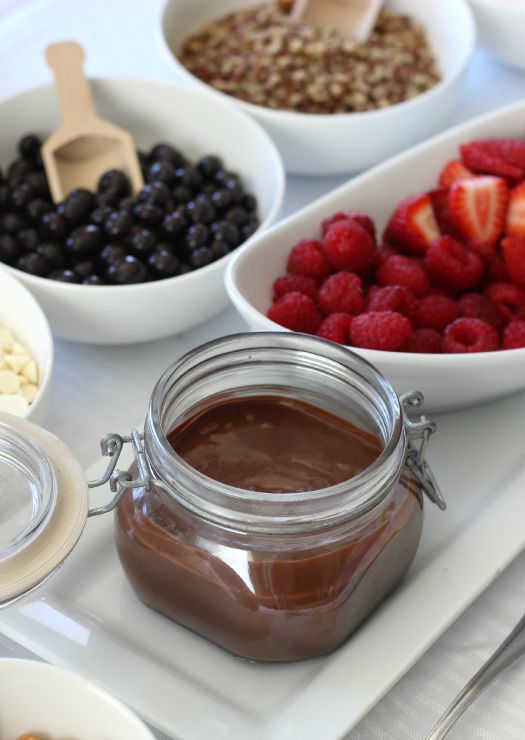 If you were to create a grown up ice cream sundae bar, what would your toppings include? Did I miss anything?