Go back in time with this darling Little House on the Prairie themed Christmas gift! Complete with a soft nightgown, night cap, tin cup, peppermint candy, mini hear pan and a coin. This post contains affiliate links.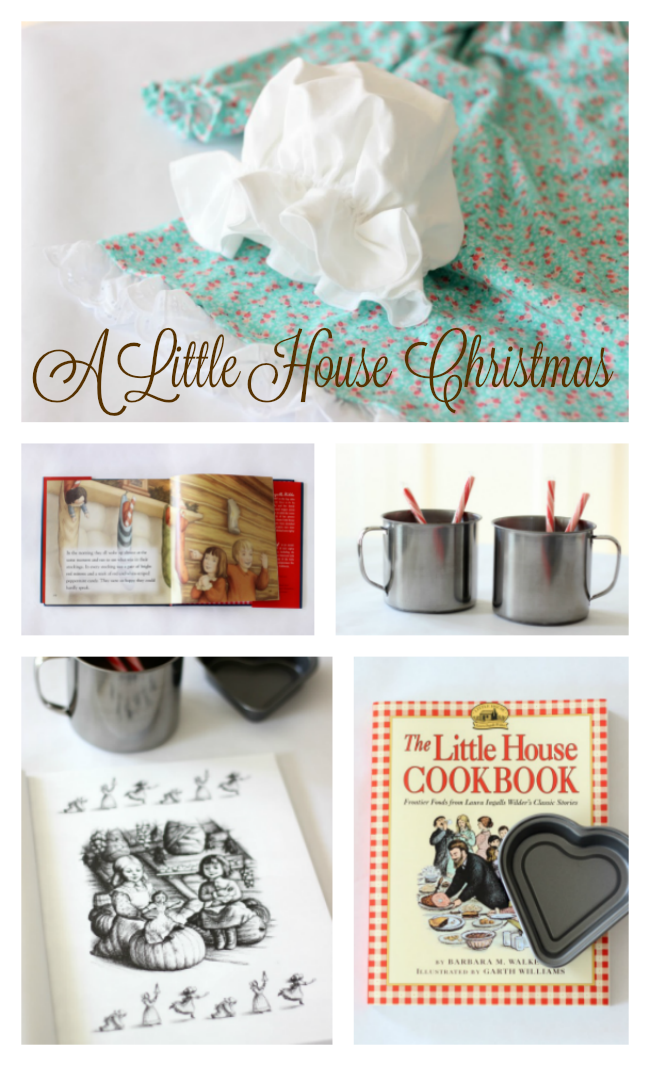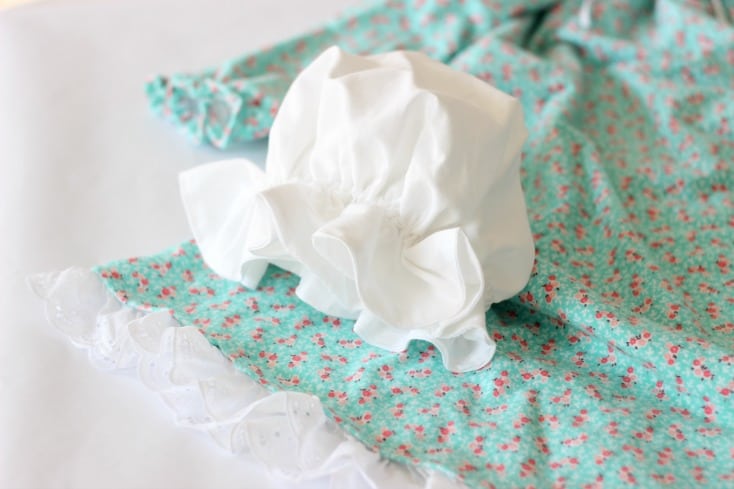 I fell in love with all over again the Little House on the Prairie series over the summer when we did our cross country move to Virginia.
The girls and I listened to the first 5 books in the series and it was so fun to see them so excited and not wanting to stop the audible story, even when it was time to stop driving for the day.
Ruby's excitement when Jack came back after thinking he had drowned in the creek was almost too much. She was literally on the edge of her carseat, eyes bright, and had a huge smile on her face.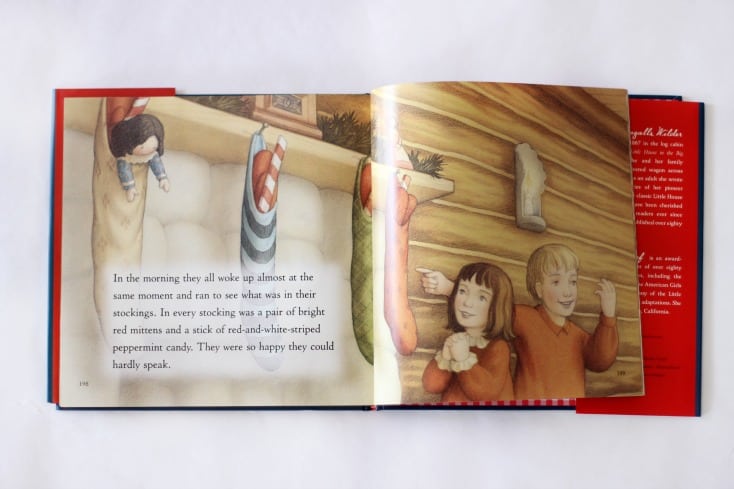 By far, the stories they love the most are the ones about Christmas. The girls loved the detailed description of what was in Mary and Laura's stockings each year, as humble as they were.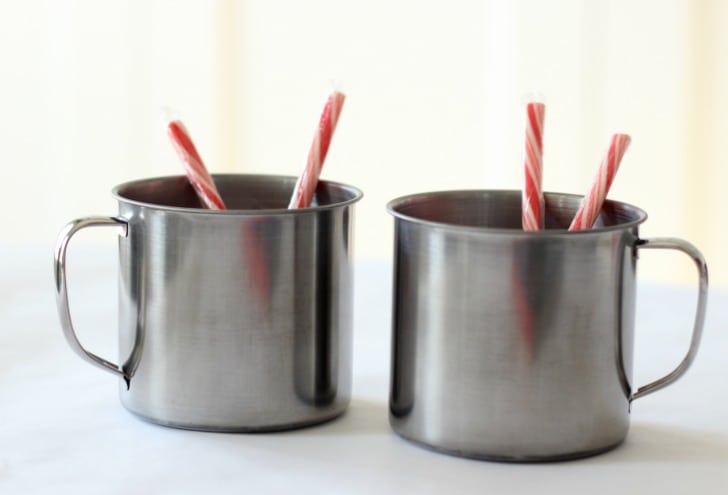 I thought it would be fun to make the girls each a Little House on the Prairie Christmas gift box this year. Complete with
tin cup
(mine are stainless steel),
a new nightgown
, night cap, peppermint candy, a tiny
heart pan
to make a sugar cake, and a coin.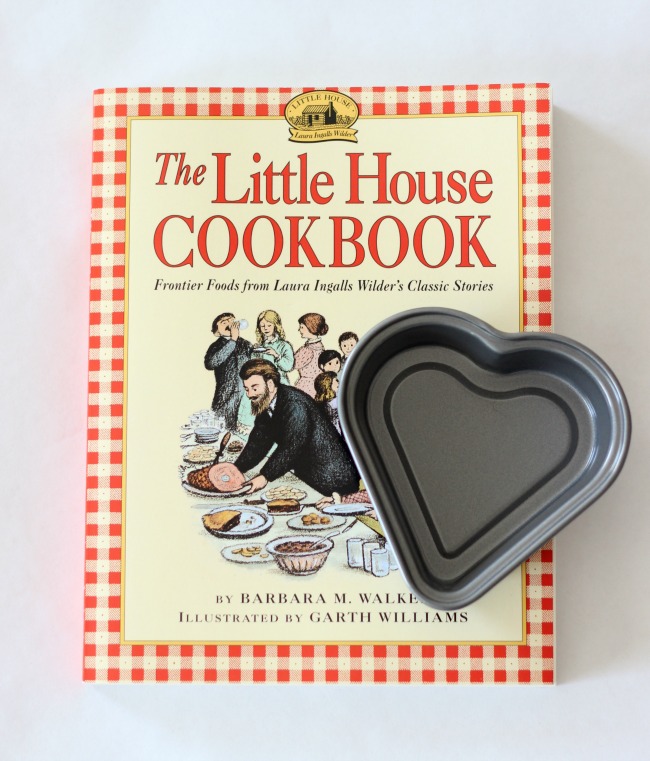 My sister in law sent the girls this
darling cookbook
for Christmas and it was the perfect addition!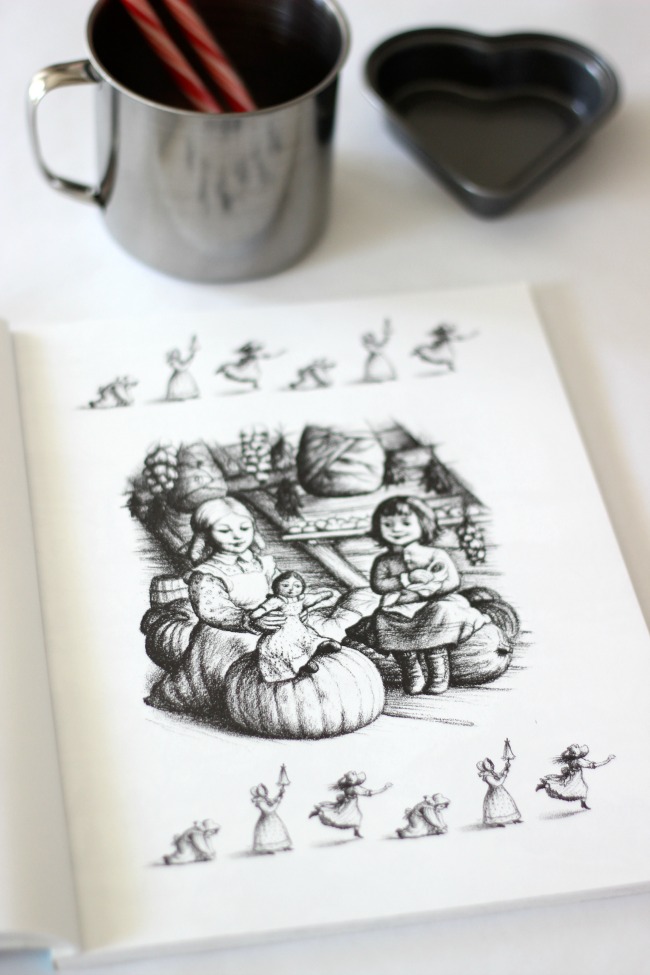 I also picked up a
Little House on the Prairie coloring book
for Kaylee and the
story book collection
for Ruby. The illustrations in both books are gorgeous! I also found a
Little House on the Prairie Paper Doll Book
that I went back and forth on, but decided to only get them one book a piece, and they can share the cookbook.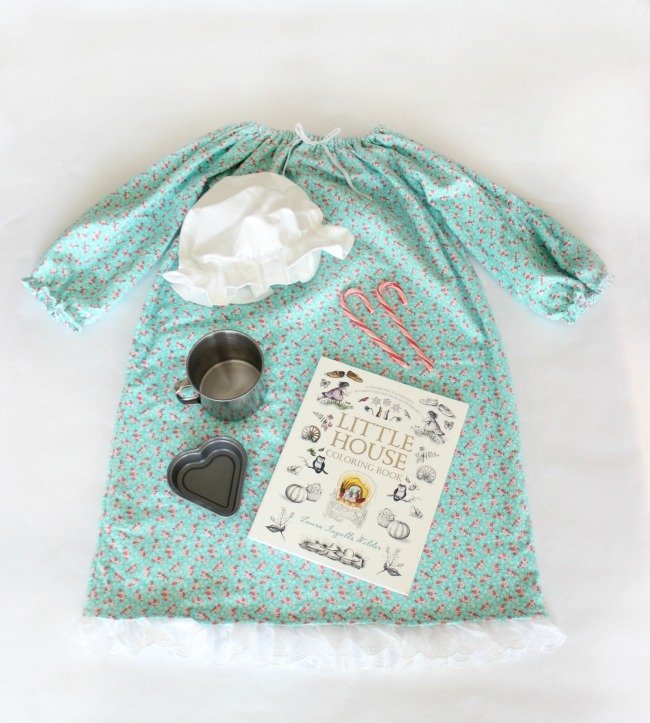 I haven't decided if I'll add a penny, or something special like a silver dollar to complete the gift, but I still have a couple of week until Christmas to decide.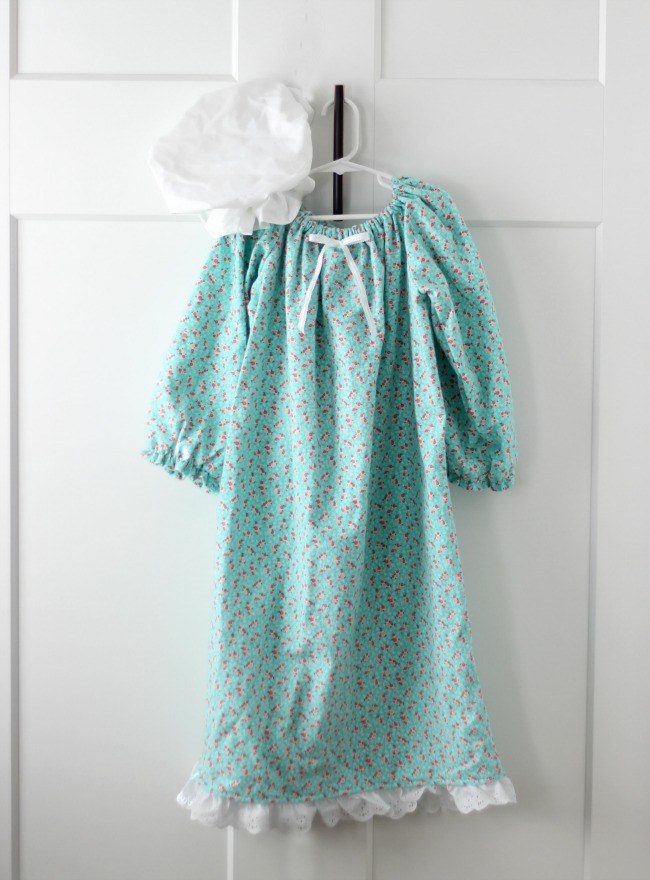 If realize that if I was going be historically accurate that I would have made the nightgowns out of white fabric, but when I saw this floral flannel at Joanns, I couldn't pass it up. I bought it in two colors. It's so feminine and soft.
The nightgown pattern is the one linked in this post. I've used this pattern for YEARS and love that it is such a quick sewing project! I added trim along the bottom and a ribbon and extended the length. The adorable night cap was another quick project, about 15 minutes start to finish! I used this diagram and made each of them out of 20″ circles and 18″ elastic.
And I'm sure someone will point out that the gift collection here is missing a rag doll.  I HATE making dolls, and am not very good at it. I also haven't found any that I liked online, but if I do, I'll add one of those too.
What would you add to this Little House on the Prairie Christmas gift?