A delicious and healthy treat! Baked apple chips are easy to make and perfect for an after school snack.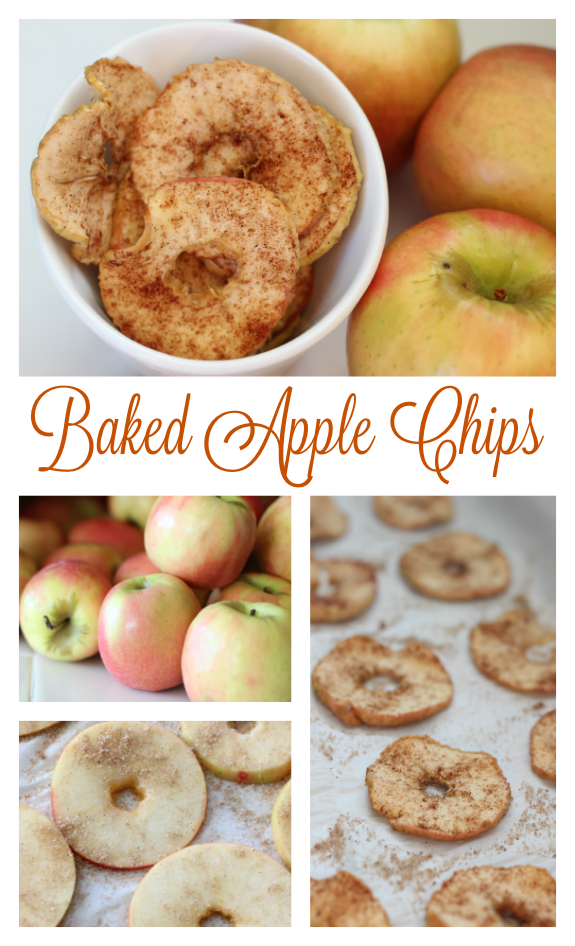 When your aunt calls you and asks if you'd like to split a 100 lb. box of Pink Lady apples, you say, "YES!" I received 50 lbs. then split that with my friend, so in the end I had 25 lbs. of gorgeous Pink Lady apples for our family to enjoy. Besides the typical pies and applesauce that I always make when I have an abundance of apples, I decided to make baked apple chips. I realized that it had been a few years since I made a batch so it was definitely time!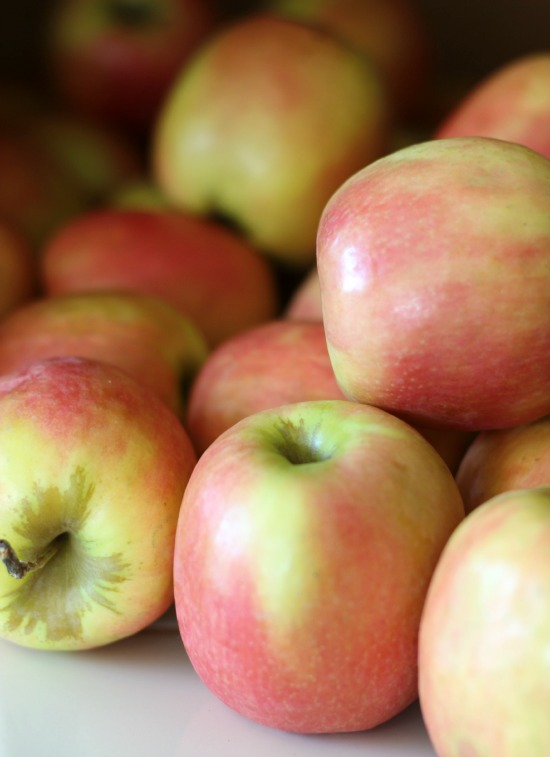 We had a dehydrator growing up so my mom would make apple chips, pear chips, and all sorts of dehydrated fruits. We don't have one, but I do own an oven! 🙂 You can't make as many in the oven, but the process is just as easy.
These are great to make right after dinner since they need to bake for a few hours and sit overnight. When you wake up, you'll have an oven full of delicious chips!
Baked Apple Chips
2 apples, thinly sliced (per tray)
lemon juice
cinnamon/sugar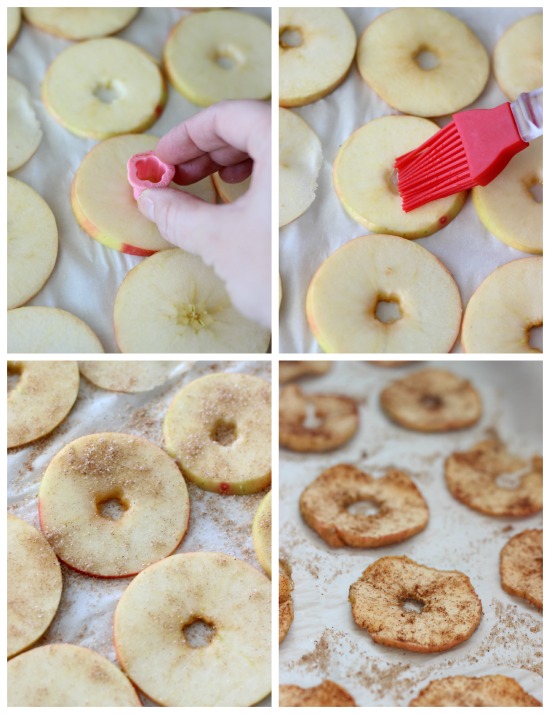 Slice your apples as thin as possible. A mandolin would come in handy here, but a sharp knife works well too. The thinner you slice them, the crispier they will be.
Lay apples in a single layer on baking sheets that have been covered in parchment paper.
Remove core using a small cookie cutter.
Brush with lemon juice to prevent excessive browning (optional).
Sprinkle with cinnamon and sugar (optional)
Bake @225 degrees for 2 1/2 hours. Turn oven off, but keep apple chips inside overnight.
Store in an airtight container for up to a week, although I'm sure they won't last that long.
NOTE: if you use a mandolin to slice your apples they will cook quicker. So keep an eye on them after 45 minutes or so and when the edges curl, turn the oven off.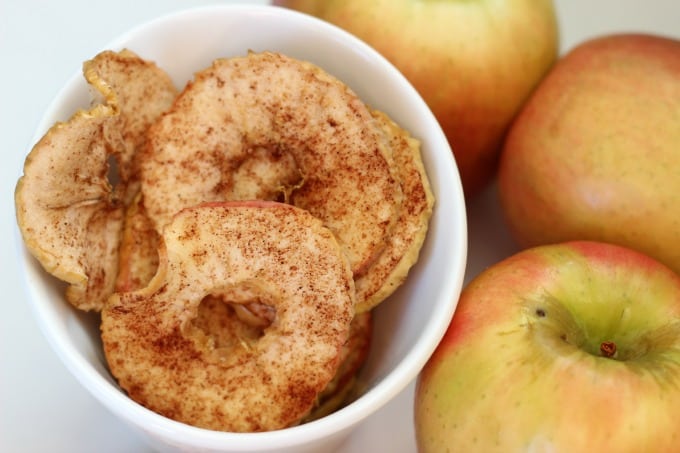 You might also like…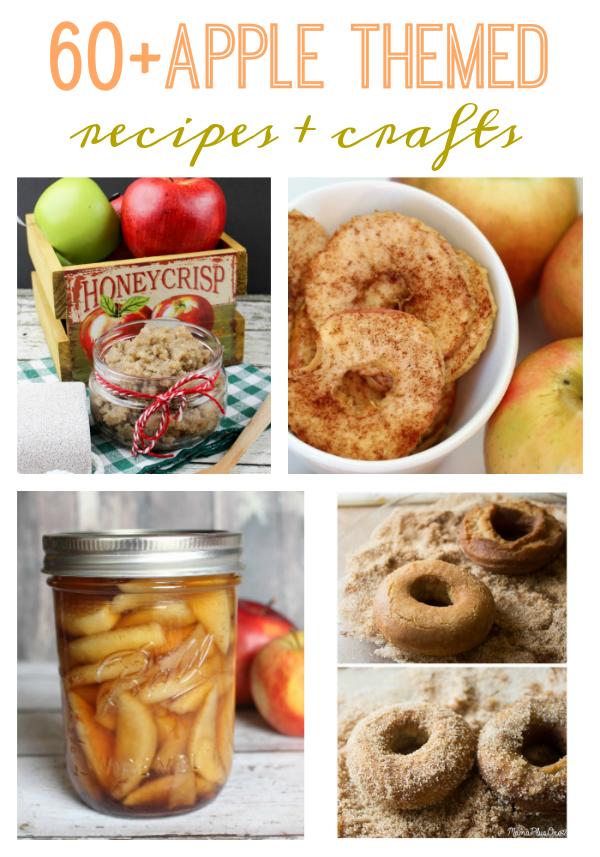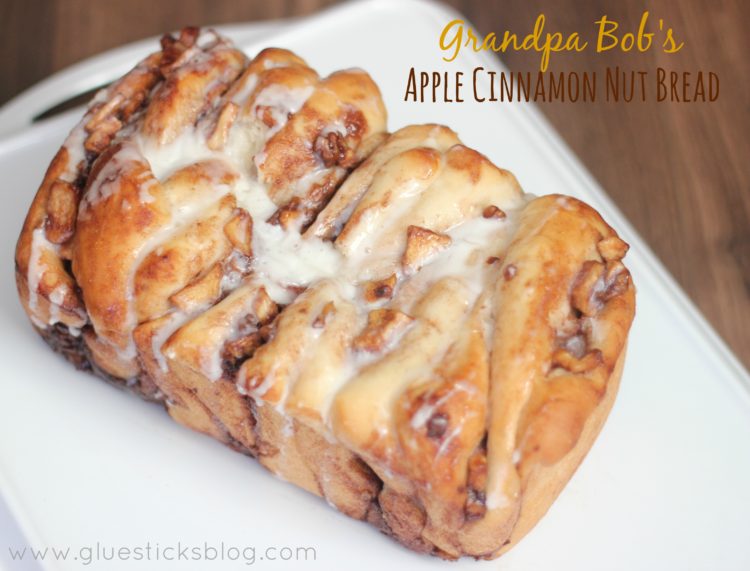 Grandpa Bob's Apple Cinnamon Bread
Welcome! I'm Brandy, mother to 5 darling kiddos and a cute black lab named Toby. My husband is in the Coast Guard so we've lived all over the place, turning each house into a home. I love baking, sewing, making cute things with my kids, and sharing what I've learned with all of you!