Light and buttery Valentine's cookies that hold their shape. The combination of butter and shortening and the addition of cornstarch make all the difference. This post contains affiliate links.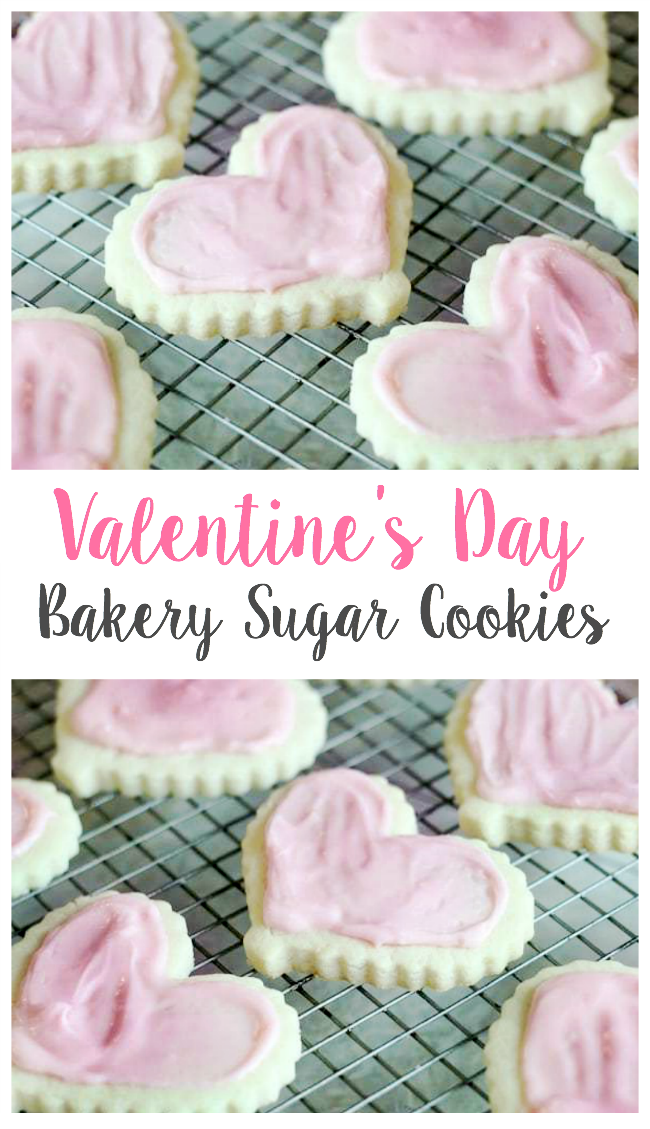 Ruby and I decided to make some Valentine's Day Cookies. When given the choice of cookie cutters to use, hearts and bunnies always win with her. So pretty and feminine. We made a batch of our Bakery Style Sugar Cookies with a pretty Valentine's twist. Our sugar cookie recipe is the BEST. Light, buttery, and they hold their shape. You can use all purpose flour mixed with cornstarch or cake flour on its own. Both create a delicious cookie! We also use a combination of butter and shortening. We hope you love them. Make a batch for Valentine's Day!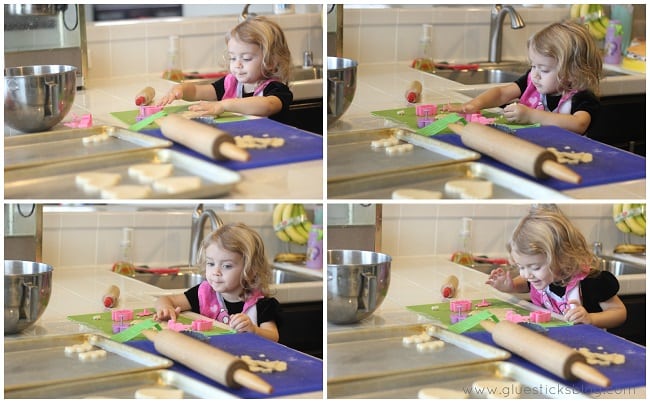 Ruby loves to help me in the kitchen. I cut out a big batch of hearts. She made a pan with Miffy the Bunny cookies and butterflies. They all tasted delicious.
These cookies are soft all the way through. I reduce my temperature to 325 and bake them for 11 minutes (ovens vary) which leaves them cooked through and not brown on the bottom at all.  They have crisco and butter so they hold their shape and they also have cake flour for a light texture.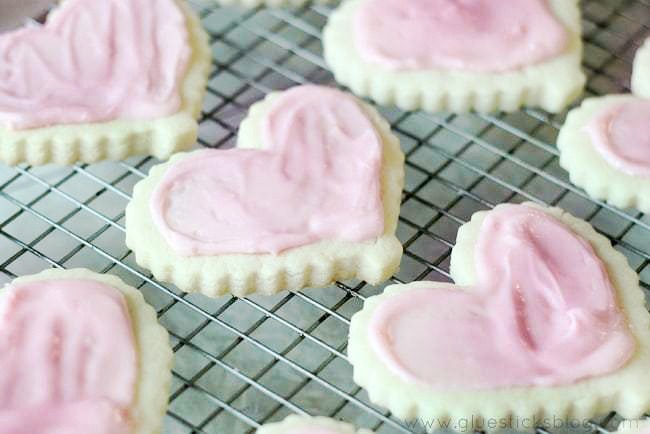 I hope you enjoy them as much as we do! You can find my recipe here.
You might also like…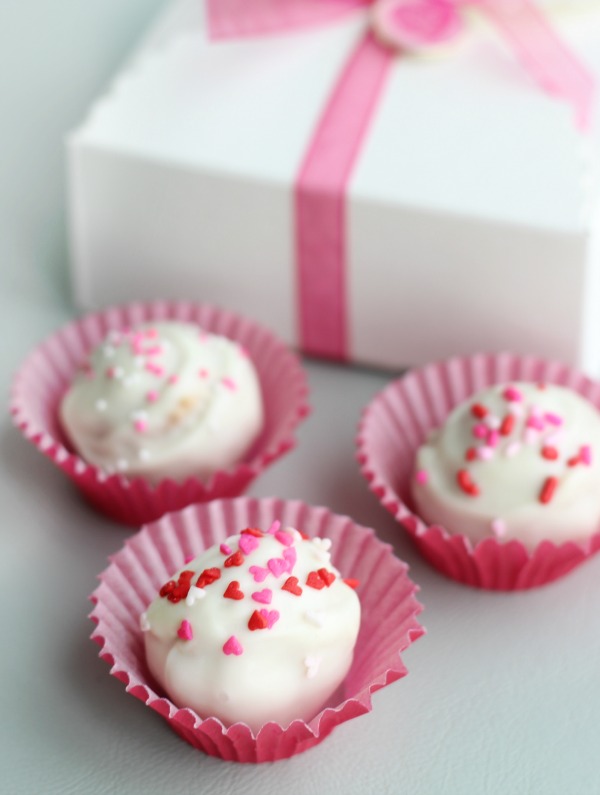 Crunchy peanut butter, rice crispies cereal, and white chocolate combine to create a decadent peanut butter truffle. Make a batch for Valentine's Day!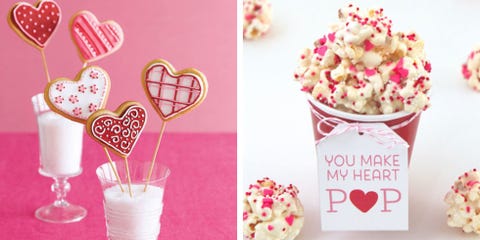 30 Easy Valentine's Day Treats for School Parties from Good Housekeeping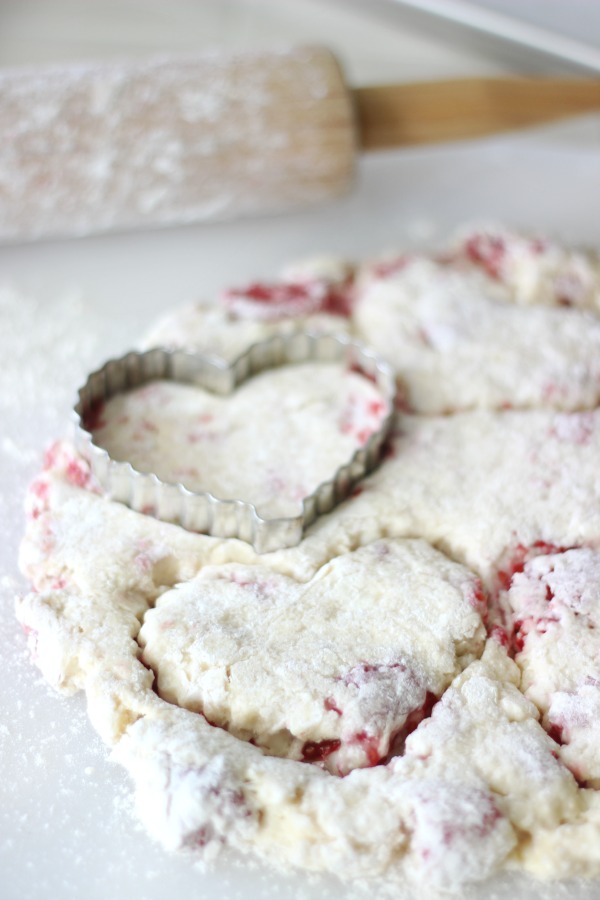 White Chocolate Raspberry Scones for Valentine's Day
Fresh raspberry scones that are light and melt in your mouth buttery. The addition of white chocolate chips makes them decadent and perfect for a Sweetheart's breakfast on Valentine's Day!